The republican President Donald Trump is planning to campaign to be reelected for a second term as president in 2020, by stoking the racist impulses of his base, especially the anti-immigration crowd. His anti-immigration rhetoric will include him catering to his largest faction of his base, the White Evangelical community who strongly favored the 2017 Muslim travel ban.
The president and the GOP lawmakers in the US Congress plan to make the Democratic Party Rep. Ilhan Omar who's Muslim, the poster bogeyman for their anti Muslim/ anti-immigration marketing campaign that they plan to implement for the upcoming 2020 US elections' cycle. Their singling her out for their brutal attacks has already resulted in Rep. Omar being the precipitant of death threats. It's important that the Democratic Party leaders come to her defense in a forceful way, as the GOP attacks will continue, otherwise. If she doesn't misspeak, they'll make something up, as they have recently done.
The President's core voters are motivated by the debate over illegal immigration. A January 2019 Pew survey found that Republican support for the border wall is now at an all-time high. Ensuring that immigration remains a headline story, especially on conservative news outlets like Fox News, may therefore help Trump get his base to the polls in 2020, as it did in both 2016.".
Among the president's Republican Party base of voters, there is a marriage of convenience among the fossil fuel titans/ dark monies; the White Evangelical community; the anti-immigration crowd which includes the Evangelicals' antipathy towards their Muslim brothers and sisters; the White Supremacists'/ Nationals' racists and sympathizers; the 2nd amendment -gun rights crowd and those greedy Americans who are solely interested in tax breaks and regulation reforms.
As per a June 2018 poll the Religion News Service story, published  by the Public Religion Research Institute (PRRI), its CEO Robert Jones stated"White evangelical Protestants are sitting in their own unique space in the religious landscape on a whole range of issues."
As per this 2018 poll, the so-called "family values" White Evangelical voters were voicing their support for President Trump amidst the implementation of his policy to separate immigrant children from their parents at the US southern border, as he continued to split up American Muslim families with his 2017 Muslim travel ban and as reports continued to swirl around his alleged affairs with and hush money payouts to past sexual partners while married.
There was a time in our past where sycophants under the auspices of an Authoritarian leader acted to commit horrifying war crimes on an entire minority, with the excuse, I was following orders. Those who follow the President's orders which involves the mistreatment of refugee families and children seeking legal asylum at the US SW border, are perpetuating cruelties that are antithetical to Christian teachings. People like the US Attorney General William Barr cannot in good conscience claim the Christian mantle while acting on such presidential directives.
Here's the rest of the story…
On April 15,2019, Maggie Haberman and Sheryl Gay Stolberg of the New York Times op-ed, "In Attacking Ilhan Omar, Trump Revives His Familiar Refrain Against Muslims"
Excerpts:
"President Trump has often seen the political benefits of stigmatizing Muslims."
"During the 2016 campaign, he would not rule out creating a registry of Muslims in the United States. He claimed to have seen "thousands" of Muslims cheering on rooftops in New Jersey after Sept. 11, a statement that was widely debunked. And after the deadly attacks in Paris and California, Mr. Trump called for a moratorium on Muslims traveling to the United States."
"I think Islam hates us," Mr. Trump told Anderson Cooper, the CNN host."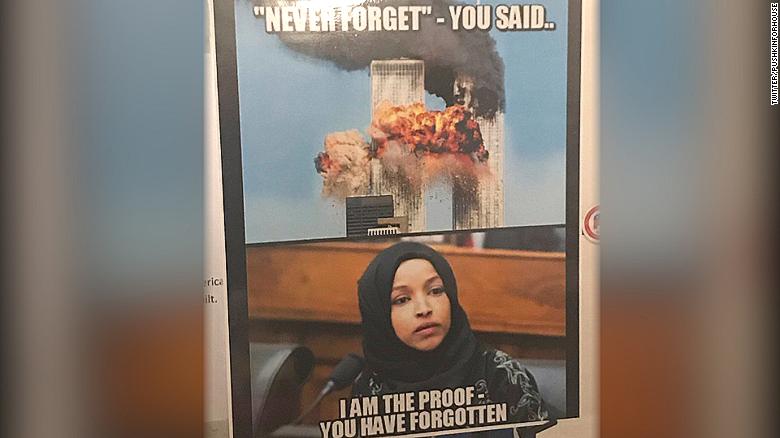 "Now, with 19 months until the 2020 election, Mr. Trump is seeking to rally his base by sounding that theme again. And this time, he has a specific target: Representative Ilhan Omar, Democrat of Minnesota and one of the first Muslim women elected to Congress."
"In Ms. Omar, a Somali refugee whose family received asylum in the United States when she was a teenager, Mr. Trump has found a perfect foil: a progressive whose embrace of the boycott-Israel movement and attacks on supporters of the Jewish state have already made her a divisive figure within her own party. As the first woman to wear a hijab on the House floor — she pushed for a rules change to allow it — she is also a powerful, and visible symbol for Muslims and refugees."
Mr. Trump and his team are trying to make Ms. Omar, who is relatively unknown in national politics, a household name, to be seen as the most prominent voice of the Democratic Party, regardless of her actual position. In February, the president pounced when Ms. Omar unleashed a firestorm with her comments on Israel, rejecting her subsequent apology and calling for her to resign."
"Congressman Omar is terrible, what she said," Mr. Trump told reporters.
"Ms. Omar, said Sam Nunberg, a 2016 campaign aide to Mr. Trump, "is the perfect embodiment of the sharp contrast President Trump wants to paint for 2020," one he thinks "gives the president a chance to expand his support closer to 50 percent."
"And the contrast the president drew in a video he tweeted out on Friday (4/12/2019) was not subtle."
"Against the backdrop of graphic images of the World Trade Center during the Sept. 11 attacks, the video repeatedly quotes a portion of a speech Ms. Omar gave at an event hosted by the Council on American-Islamic Relations, describing how the group was founded after the attacks "because they recognized that some people did something and that all of us were starting to lose access to our civil liberties." (The group was actually founded in 1994.)"
"The video focused only on the words "some people did something," implying that Ms. Omar was playing down what had happened. Juxtaposed was Mr. Trump's comment in capital letters: "WE WILL NEVER FORGET."
"Mr. Trump's electoral success in 2016 was based partly on culture wars and the fears among an older, white voting base that the country it knew was slipping away."
"Like his hard line on immigration, his Muslim bashing proved polarizing among the wider electorate, but helped him keep a tight grip on his most enthusiastic voters. In the South Carolina Republican primary in February 2016, exit polls showed that 75 percent of voters favored his proposed Muslim ban."
"Mr. Trump has privately said his language about Muslims has been received well among his base. His advisers and friends acknowledge that, in effect, he is trying to recreate some of the same conditions of the 2016 campaign."
"He is betting the issue can deliver for him again. It is a strategy that will provoke criticism that he is playing on a xenophobic strain in American society, a point that Ms. Omar made in a statement Sunday evening."
"Since the president's tweet Friday evening, I have experienced an increase in direct threats on my life — many directly referencing or replying to the president's video," Ms. Omar said. "This is endangering lives. It has to stop."
"Sarah Huckabee Sanders, the White House press secretary, denied that Mr. Trump meant any harm."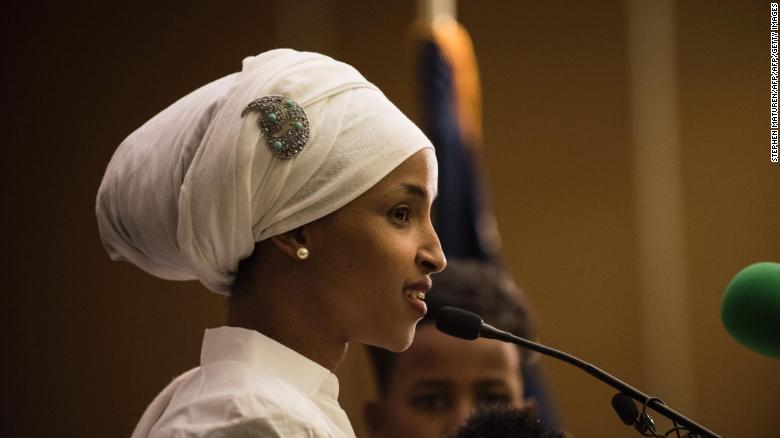 "But Democrats across the philosophical spectrum — including members of the Congressional Black Caucus and centrists like Representative Josh Gottheimer of New Jersey, one of Ms. Omar's most vocal critics — expressed alarm at the way Ms. Omar was singled out."
"Since Ilhan came to national attention and throughout her tenure in Congress she has been a target of these right-wing extremists; that's why we're standing up for her," said Representative Bennie Thompson, Democrat of Mississippi and the chairman of the House Homeland Security Committee. "This isn't the first time that President Trump has targeted her and people like her."
Link to entire article: In Attacking Ilhan Omar, Trump Revives His Familiar Refrain Against Muslims…