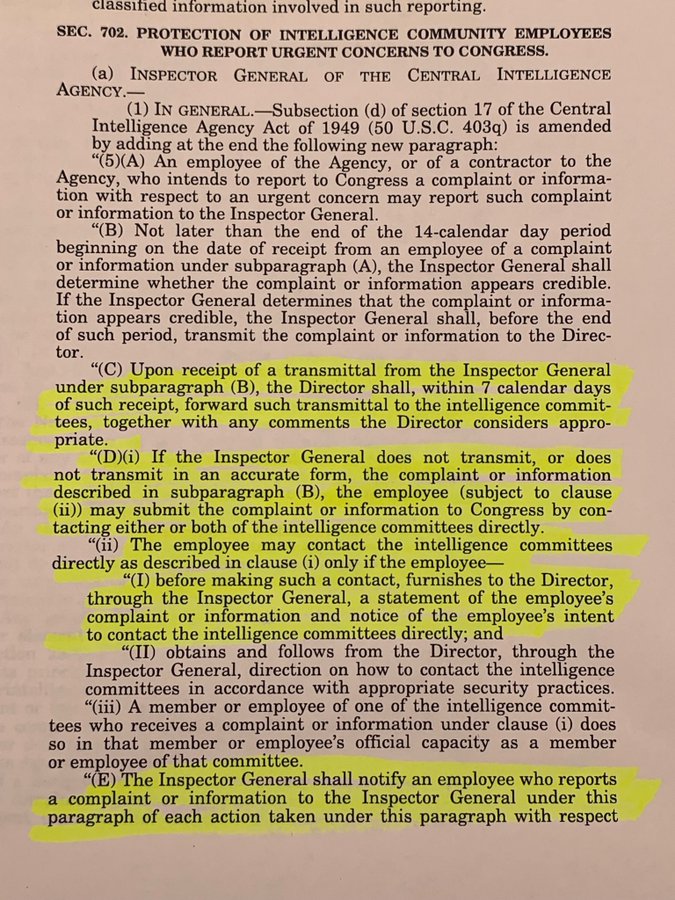 The whistle-blower's complaint has done damage to the republican President Donald Trump. As a result of the complaint's content, seven Democratic Party Freshmen House representatives with national security/ military backgrounds are now endorsing the impeachment of President Trump, as per the below Washington Post Op-ed piece.
These heroes are Reps. Gil Cisneros of California, Jason Crow of Colorado, Chrissy Houlahan of Pennsylvania, Elaine Luria of Virginia, Mikie Sherrill of New Jersey, Elissa Slotkin of Michigan and Abigail Spanberger of Virginia.
Review:
The Intelligence Community's Inspector General Michael Atkinson who was appointed by President Trump had reviewed the August 2019 whistle-blower's complaint and determined that is was credible and of an urgent concern. It has been shared with the Acting Head Joseph Maguire of the Office of the Director of National Intelligence (ODNI). Both Mr. Maguire and Mr. Atkinson have been blocked by the head of the US Department of Justice, the Attorney General William Barr from forwarding the whistle-blower's complaint to the House's Intelligence Committee as required by law in September 2019..
The Washington Post and other news media outlets have been reporting that the whistle-blower's complaint allegedly refers to President Trump's July 2019 phone calls with Ukraine's President Volodymyr Zelensky where he could be heard requesting opposition research regarding VP Joe Biden and his son Hunter's business dealings in Ukraine, in an implied or overt exchange for the end of his delaying the release of $250-$400 million dollars of US military aid, allotted by Congress in May 2019, so that Ukraine could adequately defend its territory against its neighbor, Russia's expansionist endeavors.
The allocated funding for Ukraine was set to expire on September 30, 2019.  US Congressional lawmakers from both sides of the aisle had advised the president that they were set to work around him in order to make sure the military aid would be delivered to Ukraine. President Trump was forced to relinquish the previously frozen funds to Ukraine on the 11th of September 2019.
The Washington Post on 9/23/2019 broke the story that the White House had requested that the funds be frozen, days before the controversial July 2019 phone call.
"President Trump told his acting chief of staff, Mick Mulvaney, to hold back almost $400 million in military aid for Ukraine at least a week before a phone call in which Trump is said to have pressured the Ukrainian president to investigate the son of former vice president Joe Biden, according to three senior administration officials."
"Officials at the Office of Management and Budget relayed Trump's order to the State Department and the Pentagon during an interagency meeting in mid-July, according to officials who spoke on the condition of anonymity to discuss internal deliberations. They explained that the president had "concerns" and wanted to analyze whether the money needed to be spent."
"Administration officials were instructed to tell lawmakers that the delays were part of an "interagency process" but to give them no additional information — a pattern that continued for nearly two months, until the White House released the funds on the night of Sept. 11."
According to The Wall Street Journal President Trump pressured the Ukrainian President Volodymyr Zelensky during the July 2019 phone call about eight times to investigate Democratic presidential candidate Joe Biden's son Hunter's business dealings in Ukraine in 2014-2016 while Joe Biden was the US Vice President.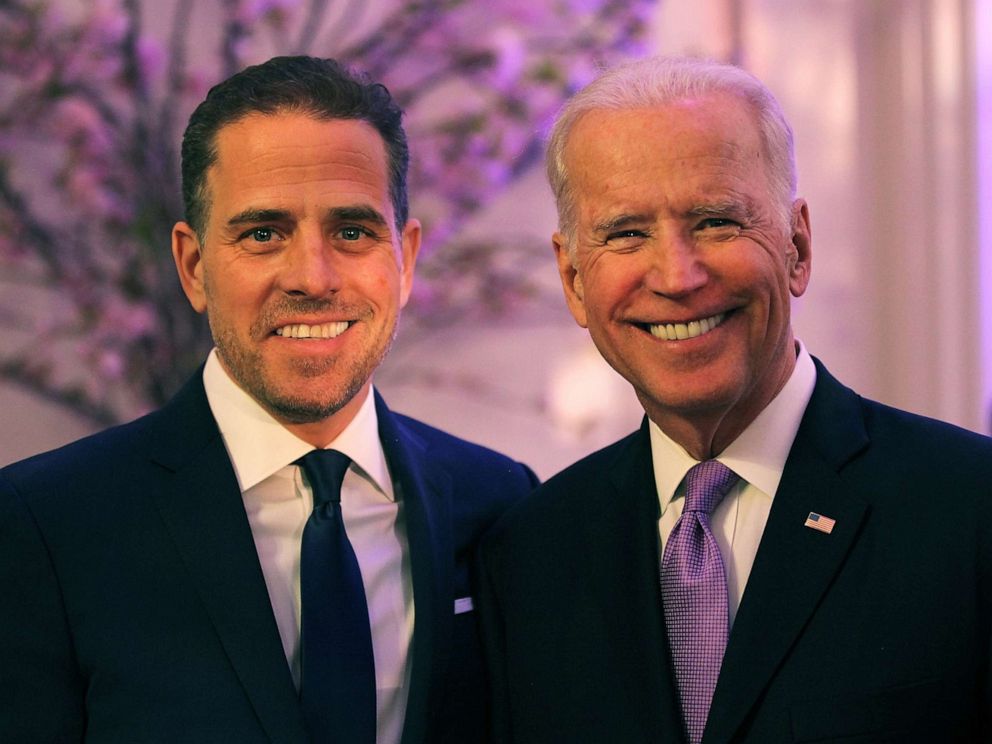 Not only had President Trump talked with President Zelensky in July 2019, his personal Attorney Rudy Giuliani had traveled to Madrid for a meeting with a Ukrainian official and his Vice President Mike Pence met with the Ukrainian President Zelensky in early September 2019.
It's important to note that there have been several fact checking reviews by news outlets from 2015-2019 which determined that there had been no evidence uncovered, showing that VP Biden had acted inappropriately when he demanded that Ukrainian officials fire a pro-Russian notoriously corrupt head prosecutor before the US would provide military aid to Ukraine around 2016. This act by the Mr. Biden had nothing to do with his son's association with a natural gas company in Ukraine.
As per 5/16/2019 NY Post report, "Ukraine's top prosecutor said he hasn't seen any evidence of wrongdoing by former Vice President Joe Biden nor his son Hunter Biden in dealings with the country."
"Prosecutor General Yuriy Lutsenko said Hunter Biden and Burisma, a Ukrainian private gas company of which the younger Biden served on the board, were not the targets of investigations by his office."
"He also said the former vice president, and current Democratic 2020 hopeful, didn't act improperly when he called for the dismissal of Ukraine's former prosecutor general, Victor Shoki."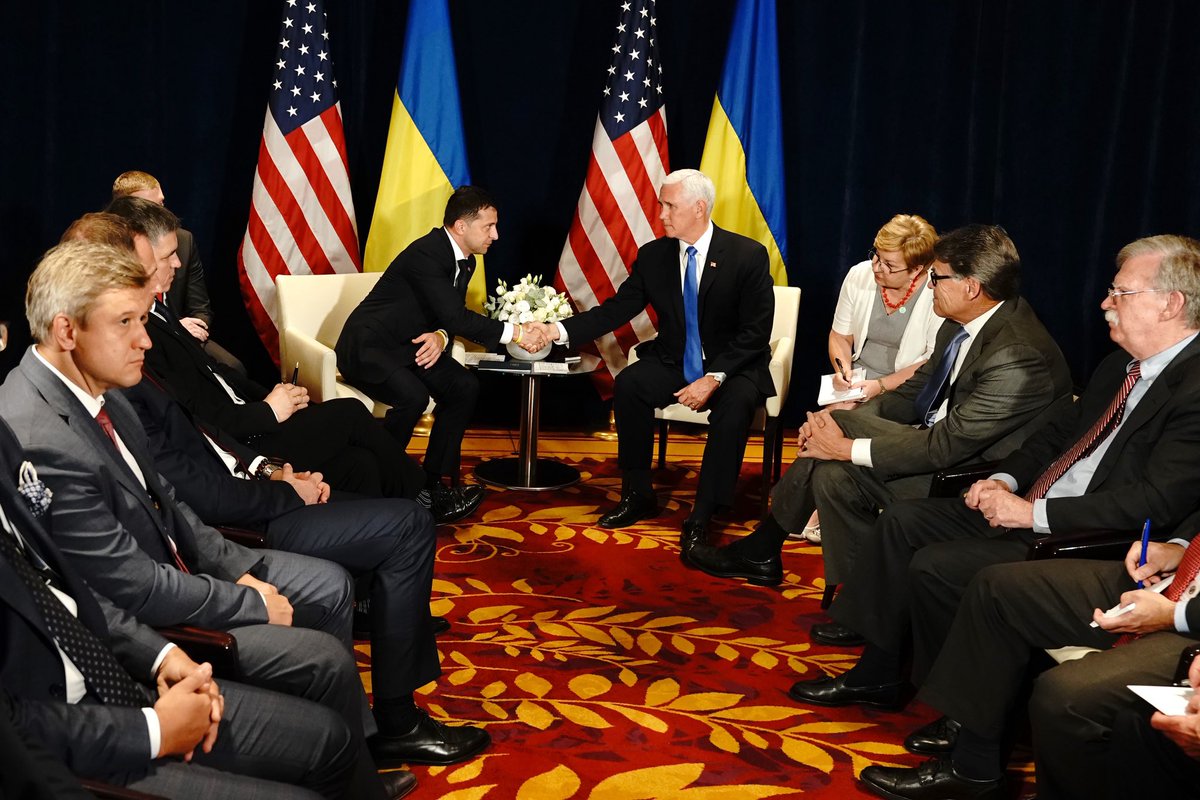 Here's the rest of the story…
On September 23, 2019, the Democratic Party Freshmen House Reps. Gil Cisneros, Jason Crow, Chrissy Houlahan, Elaine Luria, Mikie Sherrill, Elissa Slotkin and Abigail Spanberger penned the following op-ed piece, "Seven freshman Democrats: These allegations are a threat to all we have sworn to protect"
Excerpts:
"Our lives have been defined by national service. We are not career politicians. We are veterans of the military and of the nation's defense and intelligence agencies. Our service is rooted in the defense of our country on the front lines of national security."
"We've devoted our lives to the service and security of our country, and throughout our careers, we've sworn oaths to defend the Constitution of the United States many times over. Now, we join as a unified group to uphold that oath as we enter uncharted waters and face unprecedented allegations against President Trump."
"The president of the US may have used his position to pressure a foreign country into investigating a political opponent, and he sought to use U.S. taxpayer dollars as leverage to do it. He allegedly sought to use the very security assistance dollars appropriated by Congress to create stability in the world, to help root out corruption and to protect our national security interests, for his own personal gain. These allegations are stunning, both in the national security threat they pose and the potential corruption they represent. We also know that on Sept. 9, the inspector general for the intelligence community notified Congress of a "credible" and "urgent" whistleblower complaint related to national security and potentially involving these allegations. Despite federal law requiring the disclosure of this complaint to Congress, the administration has blocked its release to Congress."
"This flagrant disregard for the law cannot stand. To uphold and defend our Constitution, Congress must determine whether the president was indeed willing to use his power and withhold security assistance funds to persuade a foreign country to assist him in an upcoming election."
"If these allegations are true, we believe these actions represent an impeachable offense. We do not arrive at this conclusion lightly, and we call on our colleagues in Congress to consider the use of all congressional authorities available to us, including the power of "inherent contempt" and impeachment hearings, to address these new allegations, find the truth and protect our national security."
Link to entire aticle: washingtonpost.com/ Seven freshman Democrats: These allegations are a threat to all we have sworn to protect.
Related Washington Post articles:
Randall D. Eliason: If the Ukraine allegations are true, there are criminal consequences
Max Boot: This may be the worst Trump scandal yet
George T. Conway III and Neal Katyal: Trump has done plenty to warrant impeachment. But the Ukraine allegations are over the top.