Before the republican President Donald Trump notified VP Mike Pence that he had to cancel his plans to lead a delegation to attend the inauguration around the 20th of May 2019 of the newly elected Ukrainian President Volodymyr Zelenskiy, this news tidbit had been announced on Russian TV. The delegation ended up being led by the Texan statesman, Rick Perry. The question is, how did the Russian news media know about President Trump's thinking before the US press did.
President Trump made it known that he would not meet with the newly elected Ukrainian President Volodymyr Zelenskiy before he knew where the leader stood with regards to cooperating with President Trump's  administration.
Near the beginning of the 7/25/2019 phone call, as detailed in the August 2019 US Whistle-blower's complaint made public, between President Trump and the Ukrainian recently elected President Volodymyr Zelenskiy, the Ukrainian leader referred to his country's purchase of US-made Javelin missiles. "We are almost ready to buy more Javelins from the United States for defense purposes," Zelensky told Trump.
This statement is striking on 2 counts: First, President Trump has  frequently  commended countries like Saudi Arabia for buying US weapon systems. President Zelensky evidently knows how transactional President Trump behaves when dealing with other heads of state. He even mentioned having stayed at Trump-owned properties.
In addition, Ukraine is so dependent on these missiles that in 2018, when President Trump's administration was close to approving a previous sale of Javelins, Ukrainian officials decided to halt any investigations relating to Paul Manafort and withdrew an offer to cooperate with the FBI's Trump-Russia probe led by the Special Counsel Robert Mueller III. The New York Times had reported: "The cases are just too sensitive for a government deeply reliant on United States financial and military aid."
Given Trump's knowledge of this situation, and his decision to block millions of dollars in military aid that had been approved  on a bipartisan basis by the US Congress around May 2019, just days before his 7/25/2019 phone conversation with Ukraine's recently elected President Zelenskiy, his next words were especially telling. After President Zelensky mentioned the Javelins, President Trump began his litany of requests regarding CrowdStrike and Mueller with these words: "I would like you to do us a favor though."
Here's the quid pro quo deal based on USA Today's transcript of president's 7/25/2019 phone call with President Zelenski:  five-page transcript.
Here's the unclassified version of the whistleblower's complaint.
The notes for the 7/25/2019 Trump-Zelenski phone call were considered so troublesome by White House personnel where they displayed their consciousness of guilt by deliberately hiding its content in a server used for the US most sensitive classified data where few people have access. According to the whistle-blower's complaint submitted to the (ICIG) Intelligence Community's Inspector General Atkinson around August 12, 2019, there are additional notes hidden in this server regarding President Trump's discussions with other world leaders.
The recently appointed Acting Director Joseph Maguire of the Department of National Intelligence who testified before the House's Intelligence Committee on the 26th of September, indicated his belief that how the White House treated the notes of the presidents conversations with other world leaders was the business of the White House. He had testified to explain why he delayed submitting the whistle-blower's complaint to the US Congress, as required by law, after the ICIG had determined it to be both credible and of an urgent concern.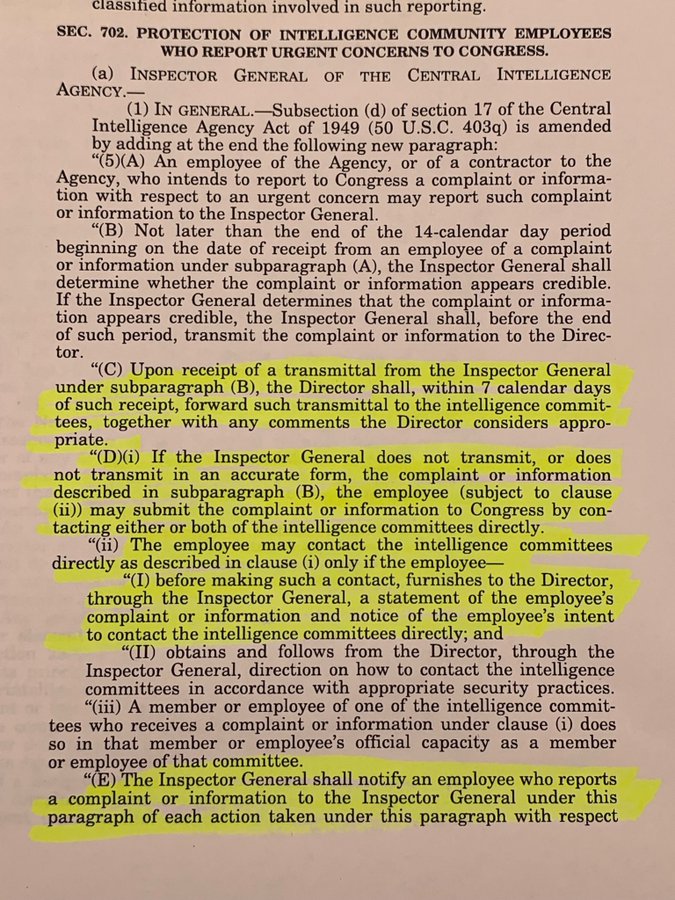 The Washington Post on 9/27/2019 broke the report, "Trump told Russian officials in 2017 he wasn't concerned about Moscow's interference in U.S. election" by Shane Harris, Josh Dawsey and Ellen Nakashima:
President Trump told two senior Russian officials in a 2017 Oval Office meeting that he was unconcerned about Moscow's interference in the 2016 U.S. presidential election because the United States did the same in other countries, an assertion that prompted alarmed White House officials to limit access to the remarks to an unusually small number of people, according to three former officials with knowledge of the matter.
The comments, which have not been previously reported, were part of a now-infamous meeting with Russian Foreign Minister Sergei Lavrov and Russian Ambassador Sergey Kislyak, in which Trump revealed highly classified information that exposed a source of intelligence on the Islamic State. He also said during the meeting that firing FBI Director James B. Comey the previous day had relieved "great pressure" on him.
A memorandum summarizing the meeting was limited to all but a few officials with the highest security clearances in an attempt to keep the president's comments from being disclosed publicly, according to the former officials, who spoke on the condition of anonymity to discuss sensitive matters.
Link to report: washingtonpost.com/  Trump told Russian officials in 2017 he wasn't concerned about Moscow's interference in U.S. election  /..
See: cnn.com/2019/  White House restricted access to Trump's calls with Putin and Saudi crown prince…
The other breaking news is that President Trump's Envoy to Ukraine Kurt Volker has resigned in the midst of this Ukrainegate scandal. This means that as a private citizen, he'll be free to testify without constraints from the White House.
Here's the rest of the story…
As per September 27, 2019 AP report, "Kremlin says it hopes US wouldn't release Trump-Putin calls" by Vladimir Isachenkov:
"Russia voiced hope Friday that the U.S. administration wouldn't publish private conversations between the two nations' presidents, like it did with Ukraine."
"The rough transcript of Trump's call with Ukrainian President Volodymyr Zelenskiy released by the White House Wednesday shows that Trump urged Ukraine to "look into" his Democratic political rival Joe Biden. The July 25 call is now the focus of a U.S. impeachment probe."
"Asked if Moscow is worried that the White House could similarly publish transcripts of Trump's calls with Russian President Vladimir Putin, Kremlin spokesman Dmitry Peskov said that "we would like to hope that it wouldn't come to that in our relations, which are already troubled by a lot of problems."
"Speaking in a conference call with reporters, he emphasized that the publication of the Trump-Zelenskiy call is an internal U.S. issue, but added that it was "quite unusual" to release a confidential call between leaders."
"The materials related to conversations between heads of states are usually classified according to normal international practice," he said."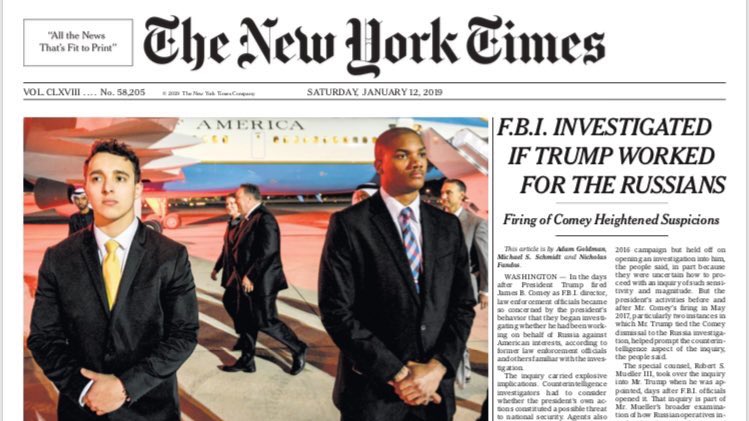 "The publication of the call, in which the presidents made critical comments about German Chancellor Angela Merkel and French President Emmanuel Macron, has drawn acerbic comments from other Russian officials and lawmakers."
"We are waiting for the party to continue," said Russian Foreign Ministry spokeswoman Maria Zakharova. "Let them publish transcripts of conversations between NATO allies. It would also be useful to publish minutes of closed meetings at the CIA, the FBI and the Pentagon. Put it all on air!"
"Zakharova also scoffed at Democratic House Speaker Nancy Pelosi's decision to open an impeachment inquiry based on the call."
"Is it the Democrats' job to make a laughing stock of the United States?" she said. "It's exactly what Ms. Pelosi has done to Congress, the White House and other state institutions."
"In the past, Putin and his officials similarly derided U.S. special counsel Robert Mueller's investigation of Kremlin interference in the 2016 presidential election, casting it as a failure and shrugging off Mueller's exposure of evidence of Russian meddling."