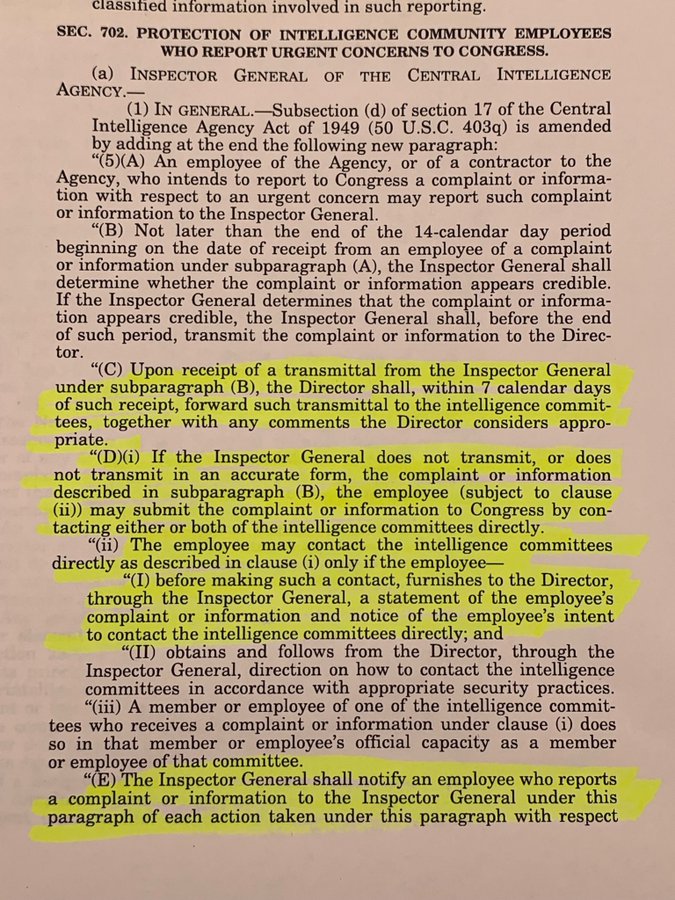 In August 2019, a CIA operator with access to the White House filed a whistle-blower's complaint  that was forwarded to the (ICIG) Intelligence Community's Inspector General Michael Atkinson who did a verification investigation within a 14 day limit. He determined that the whistle-blower's complaint was both credible and of an urgent concern and thus he copied the complaint for delivery to the Acting Director of National Intelligence, Joseph Maguire.
This is where there was a glitch in the protocol on how to handle a whistle-blower complaint occurred. As per the Whistleblower Protection Act of 1989, 5 U.S.C. 2302(b)(8)-(9), Pub.L. 101-12 as amended, after the receipt of the whistle blower's complaint, the Acting Director of National Intelligence had 7 days to review it before being required to notify the US Congress about its content. This didn't happen.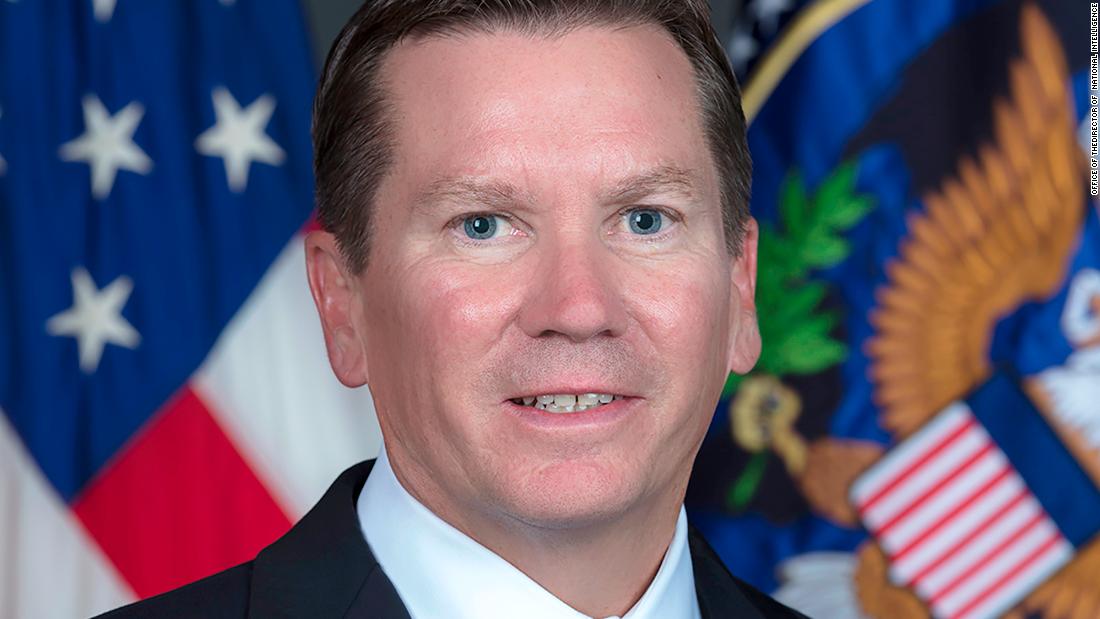 After several weeks when it became obvious that the Office of the Director of National Intelligence (ODNI) was not forwarding the whistle=blower's complaint to the US Congress, the Intelligence Community's Inspector General Michael Atkinson informed the US Congress about the existence of the whistle-blower's complaint regarding the 7/25/2019 phone conversation between President Trump and the leader of Ukraine, President Volodymyr Zelenskiy, where he could be heard asking a foreign government to interfere in US politics and a US upcoming election by imploring its leader to deliver opposition research (something of value) on the president's most likely Democratic Party rival, VP Joe Biden and his son Hunter.
President Trump has denied putting a hold almost $400 million dollars on the military aid promised to Ukraine because of 2020 politics, and initially he said said that he had concerns about corruption in Ukraine, a U.S. priority for years.
But according to documents provided to the Associated Press, he omitted the fact that the US  Pentagon in a May 23, 2019 letter had officially certified that it had observed enough anti-corruption progress to justify releasing the congressionally authorized military aid.
Mr. Maguire's refusal to act as required by law based on the advice of the Justice Department, resulted in a standoff with Congress that ultimately led Democratic Party House Speaker Nancy Pelosi to finally back a formal impeachment inquiry which she had staunchly opposed for months against President Trump.
See: USA Today's transcript of president's 7/25/2019 phone call with President Zelenski:  five-page transcript.
See: Framers Of US Constitution Were Motivated By Fear Of Foreign Actors Intervening In US Elections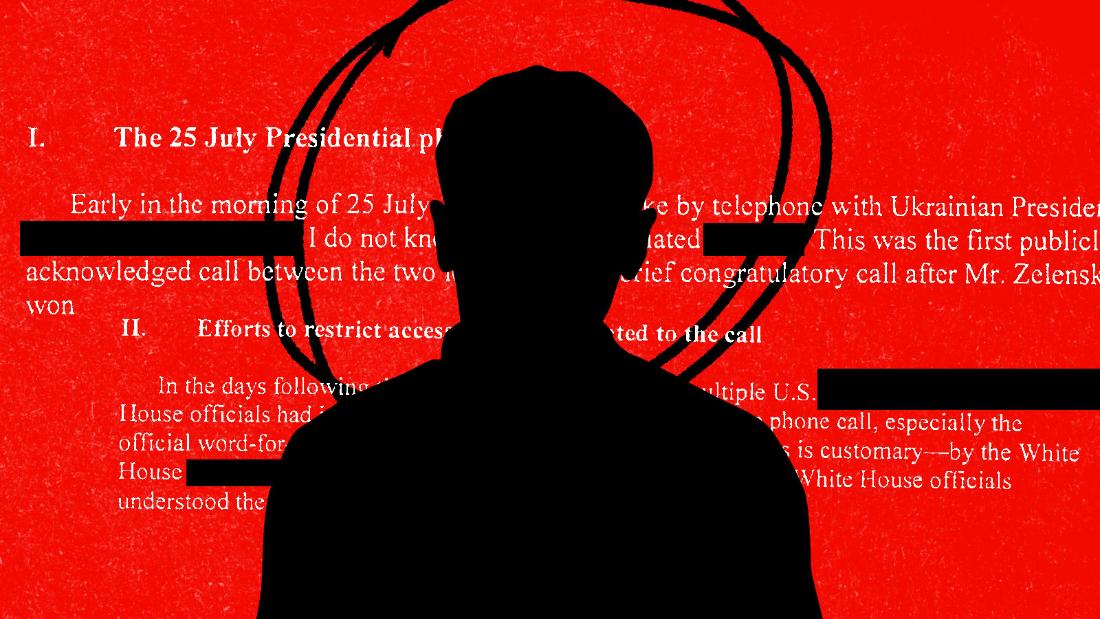 During a 9/26/2019 Congressional hearing, the Acting Director of National Intelligence Joseph Maguire claimed that he had followed protocol in an unprecedented situation: After he had been in possession of the whistle-blower's complaint, he immediately regarded it as "serious," detailing allegations of abuse of power by the president, and so Mr. Maguire met with the White House's lawyers to make sure it wouldn't fall under executive privilege. Then he sought advice from the (DOJ) US Department of Justice's Department's lawyers which is headed by the Attorney General William Barr, about whether this complaint was "urgent" enough to require being sent to Congress. And they decided it wasn't, so he couldn't.
Mr Maguire testified that "I had to work with what I got. But he did tell Congress that the Ukraine whistle-blower had followed the law.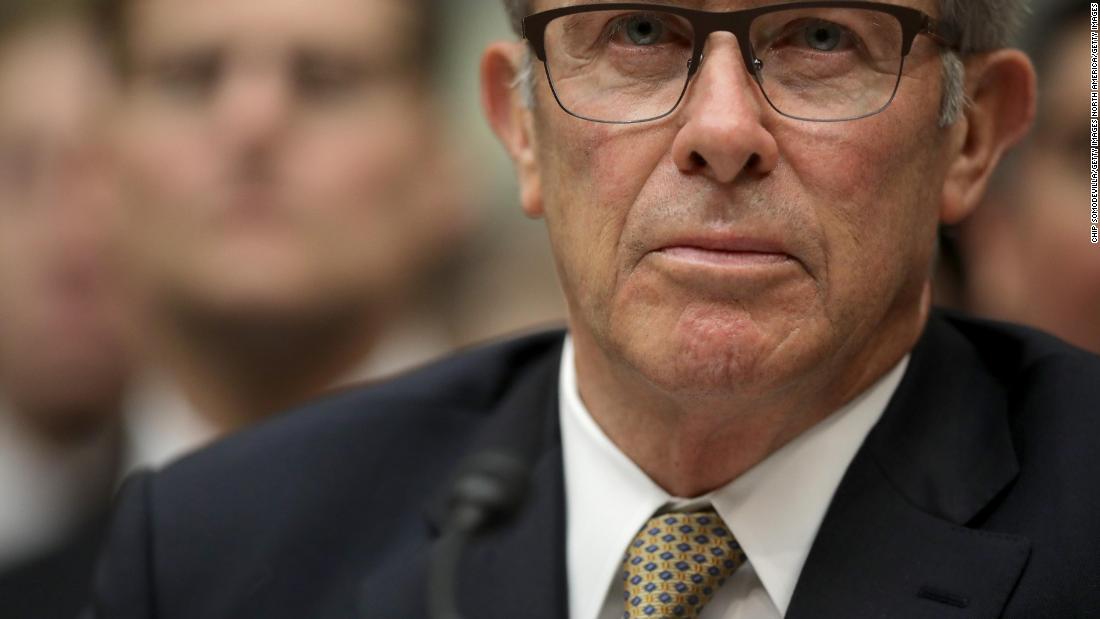 Mr. Maguire said, "I want to stress that I believe that the whistle-blower and the inspector general have acted in good faith throughout. I have every reason to believe that they have done everything by the book and followed the law."
On 23rd September 2019, Lawfare published OLC Office of Legal Counsel's opinion detailing the legal rationale for their determination that "the complaint submitted to the ICIG does not involve an 'urgent concern'" and that the DNI thus had no statutory obligation to give the complaint to the congressional intelligence committees. The memo can be found here.
As per a 10/6/2019 WSJ report, "Attorneys for CIA Officer Behind Trump Complaint Say They Now Represent 'Multiple Whistleblowers' by Dustin Volz, there's at least one additional whistle=blower if not even more.
"The legal team representing the CIA officer behind the complaint that helped spark an impeachment inquiry into President Trump is now advising "multiple whistle-blowers," the attorneys said (10/6/2019)."
"I can confirm that my firm and my team represent multiple whistleblowers," Andrew Bakaj, the lead attorney for the first whistleblower, said in a tweet Saturday (10/5/2019). "No further comment at this time."
As per 10/4/2019 CNN report, the attorneys Andrew Bakaj and Mark Zaid are representing the whistle-blowers. "Bakaj worked in the CIA inspector general's office before being forced out in 2014. A subsequent report by the Department of Homeland Security inspector general cleared him of any wrongdoing, according to Yahoo News. Now in private practice, Bakaj and Zaid, who work together on whistleblower and security clearance cases, are representing the whistleblower."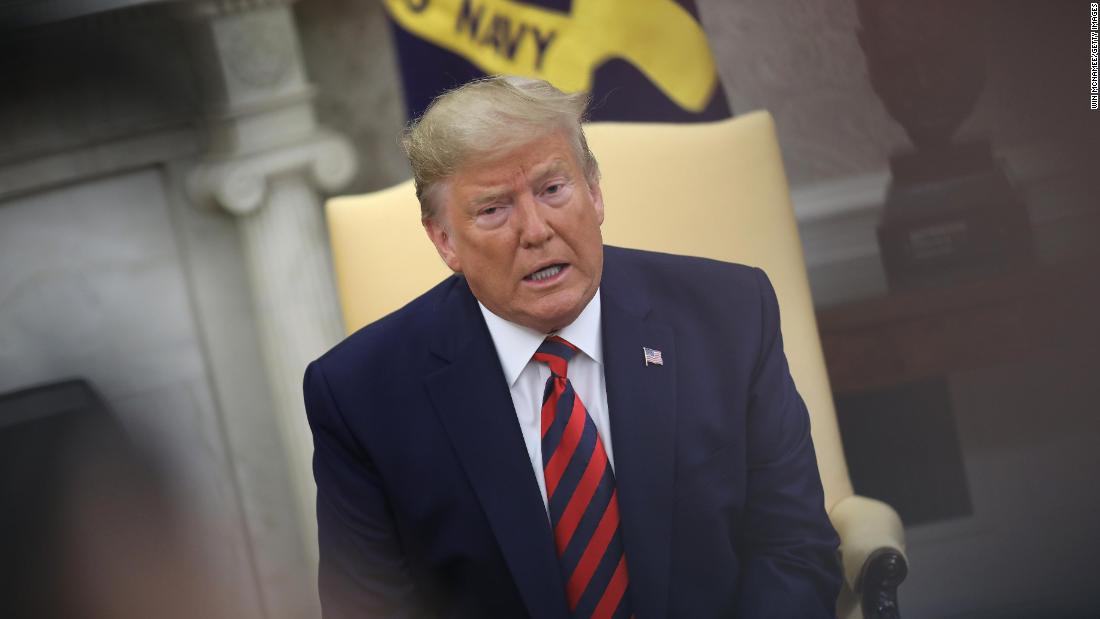 As the Ukraine scandal spirals into an existential threat to his presidency, President Donald Trump and his defenders have gone into attack mode with their first target being the  intelligence community whistle-blower who reported information through established legal channels about Trump's efforts to persuade the Ukrainian President Volodymyr Zelensky to investigate President Trump's political rival, the former Vice President Joe Biden and his son Hunter.
These attacks on the whistle-blower are flatly wrong and wildly dangerous, and a direct violation of the Whistleblower Protection Act of 1989, which was crafted by the US Congress to encourage whistle-blowers to anonymously come forward to expose wrongdoing within their governmental agencies without having to worry about retaliatory actions by their superiors.
As per the 10/1/2019 New York Times report, "As Impeachment Moves Forward, Trump's Language Turns Darker" by Katie Rogers, "now Mr. Trump also talks about the civil war that could break out if impeachment proceedings against him continue, a whistle-blower he regards as a spy and, increasingly, (treasonous)."
But experts see a civic danger in the president frequently and falsely calling out what he labels treasonous behavior. The president had cheapened the word through overuse.
"It is a complete debasement of political discourse where ordinary political disagreements are elevated to a level of capital crime," Mr. Carlton F.W. Larson, a professor at the University of California at Davis School of Law and an expert on treason, said. "If Trump ever did uncover an instance of true treason, no one would believe him because he has so debased the meaning of that word."
It's important to know that the whistleblower's complaint regarding the July 25 Trump-Zelensky phone call matches the rough transcript released by the White House. Plus, the complaint correctly reports that the White House illegally tried to cover-up this incident by "locking down" records of the call and by storing them on "a separate electronic system that is otherwise used to store and handle classified information of an especially sensitive nature.
In addition, this 7/25 phone call came after the president had taken the step of freezing military aid to Ukraine to the tune of $391 million dollars, just a few days prior to his conversation with President Zelenskiy, giving rise to assertion, that this was also a "quid pro quo" transaction. It's alleged that President Trump had been holding up military aid funding and equipment that Ukraine desperately required for its defensive purposes against Russia, in order to coerce Ukraine's cooperation to develop data that President Trump could use against VP Joe Biden, a likely opponent in the 2020 US elections.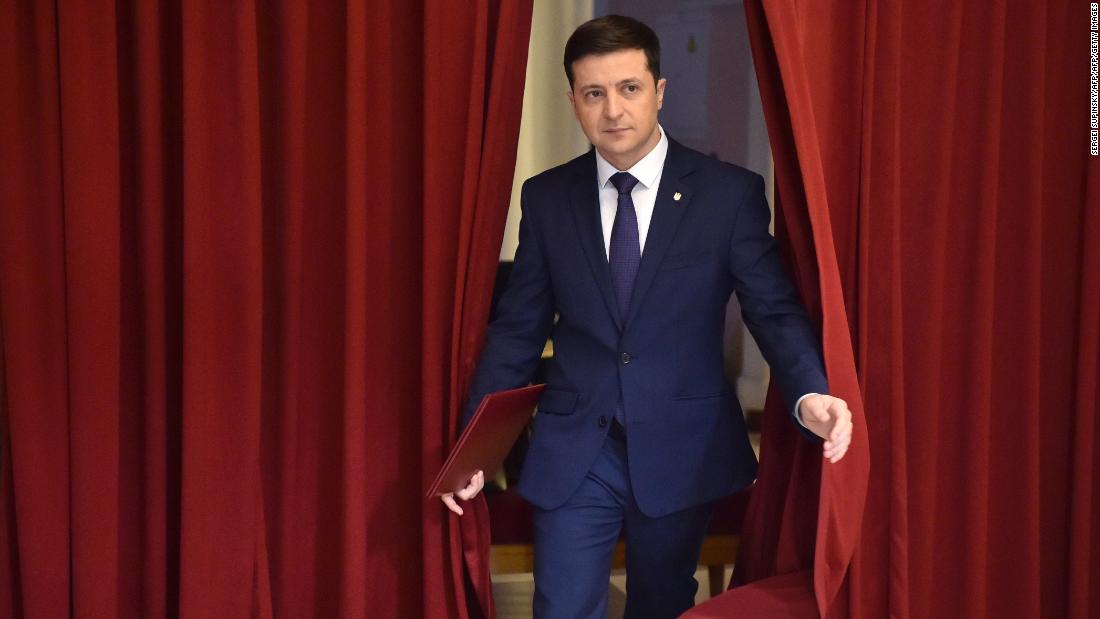 The recently elected President of Ukraine, Volodymyr Zelenskiy, probably has whiplash after dealing with diverging advice and expectations from US officials. He certainly didn't expect to be cast in the center of an international drama by the kind of leader he has sworn to fight against — but here he is.
President Trump has publicly admitted to discussing VP Biden and his son, Hunter with Ukraine, but he maintains that the conversation he had with President Zelenskiy in July 2019 "was a very friendly and totally appropriate call."
As per the 9/24/2019 VOX report, "Here's a brief guide to what you need to know about Ukraine's president."
Who is Volodymyr Zelensky?
"Zelensky, 41, made his name on Servant of the People, a Ukrainian comedy show that follows the life of an everyman schoolteacher who unexpectedly becomes president and takes on the nation's oligarchs. That was the extent of his "political experience." But he struck a populist, anti-corruption message during his country's presidential campaign that clearly resonated with millions of Ukrainians suffering from poverty and government graft."
"It helped him hold a commanding lead in polls leading up to April's election, ultimately winning with a staggering 73 percent of the vote and defeating incumbent Petro Poroshenko."
"Zelensky — or "Ze," as he's popularly known — has aimed to bring the values of his character to Ukraine's presidency. In May, just minutes after officially becoming president, he dissolved Ukraine's Parliament in an effort to consolidate power, which he said would help him stamp out corruption."
See: Ukraine Was Russia's First Guinea Pig In Launching A Disinformation War