It took a few days before the republican President Donald Trump's GOP cronies in the US Congress were able to to convince him to reconsider his public announcement that his Doral property in Miami, Florida would be the location for the June 2020 G7 Conference. It's too bad that these GOP lawmakers haven't been able do likewise with the president's recent decision making regarding Syria.
In any event, on 10/19/ 2019, President Trump relented to where it's official, that his Doral property will no longer be in consideration to host this G7 get together.
As per Wikipedia, "The Group of Seven (G7) is an international intergovernmental economic organization consisting of the seven largest IMF-described (democratically-run) advanced economies in the world: Canada, France, Germany, Italy, Japan, the United Kingdom, and the United States;between 1998 and 2014, the group included Russia and was known as the Group of Eight."
Despite the fact that President Trump would have been in violation of the "Emoluments Clause" of the US Constitution where he's barred from enriching his personal financial portfolio with funds from foreign governments, this property was a poor choice on several levels.
Because it's hotter than Hades in Miami during the summer months, tourists head to beach vacation spots, and not to a resort next to the Miami Airport where the vacancy rate would be close to the typical 60% for non-beach Miami destinations, which means, that there was no way the president wouldn't have benefited financially by reducing his financial losses during his Doral property's slow season.
Then this nearby Miami International Airport location would have been a security nightmare because it's situated in a typical sprawling Florida neighborhood, instead of a more secluded environment, bordered by waterways, like for instance, the Biscayne Bay area which is the largest estuary on the coast of southeast Florida and is contiguous with the southern Florida Everglades and Florida Bay.
Incidentally, the hurricane season in Florida starts on the 1st of June.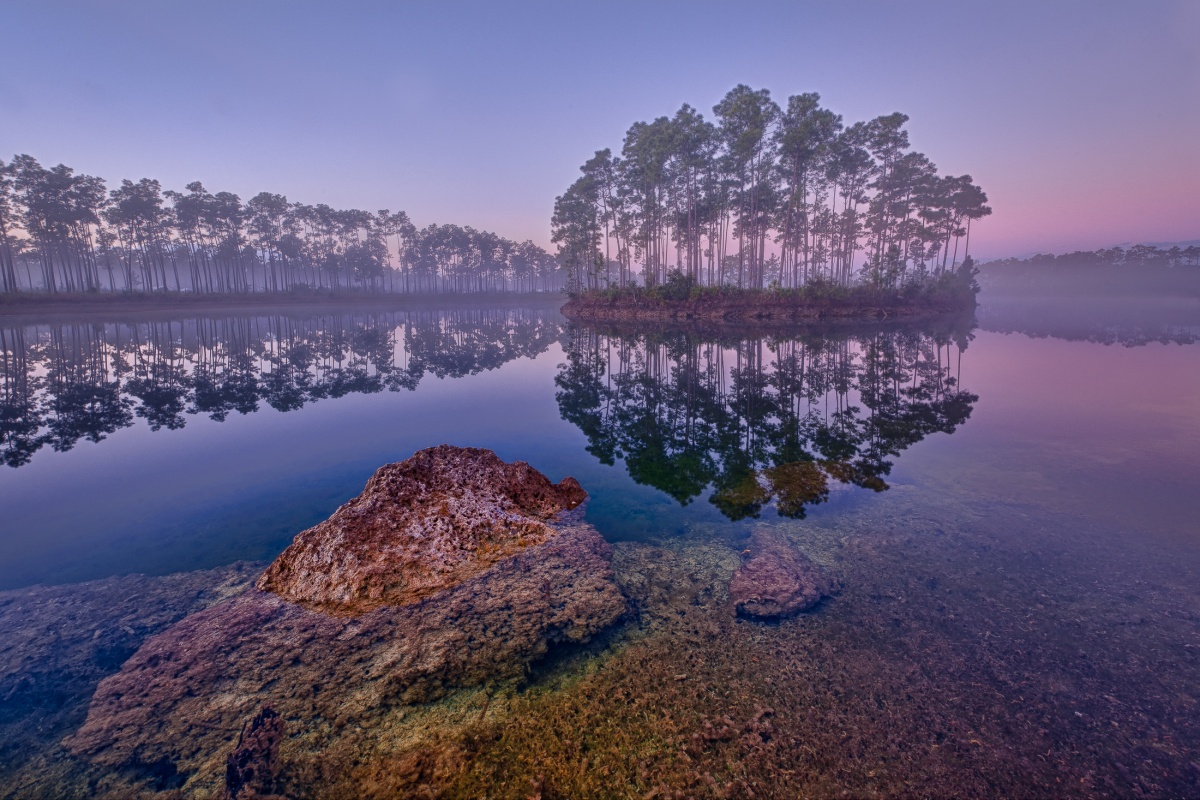 As per a Florida brochure, "Biscayne Bay encompasses a marine ecosystem that totals approximately 428 square miles, of which 350 are freshwater and coastal wetlands in Miami-Dade, Broward, and Monroe Counties. It's home to Biscayne National Park, the largest marine park in the national park system, Oleta River State Park, Bill Baggs Cape Florida State Park, the Biscayne Bay Aquatic Preserve, Barnacle State Historic Site, and numerous local parks."

"The bay is also the location of the Port of Miami, one of the largest passenger and commercial ports of call in the world. In addition, the Miami River, one of the largest tributaries to the bay, is a working river and is Florida's fifth largest port and the primary service area of international trade to the Caribbean. The Miami River is also home to some of Miami's most historic and scenic neighborhoods."

"It supports important sport and commercial fisheries. It is a source of environmental education and recreation. Its waters and shores are favored for sailing, boating, snorkeling, swimming, bay viewing, and sunbathing. More importantly, the bay is ecologically significant, supporting and nurturing an enormous variety of wildlife."

On the 19th of October 2019, Philip Rucker and David A. Fahrenthold of the Washington Post penned the following report, "Trump says his Doral golf resort will no longer host next year's G-7 summit, bowing to criticism:"
Excerpts:
"The decision — while it lasted — was an unprecedented one in modern American politics: The president awarded a huge contract to himself. The White House promoted Doral as the single best venue in the United States to host the G-7 summit in June, and the meeting would have brought thousands of guests in the off-season to a resort that is struggling financially."
"For months, Trump had touted Doral as an ideal venue to host visiting dignitaries, and acting White House chief of staff Mick Mulvaney made the choice official at a news conference Thursday (10/17/2019)."
"But in a rare reversal in the face of public pressure for a president who prides himself in rarely folding or admitting failure, Trump said Saturday that he and his administration would search for a new location. He attributed the concession to "Irrational Hostility" from Democrats as well as the media, although the revolt among some Republicans may well have been the trigger."
"In a trio of tweets late Saturday, Trump wrote, "I thought I was doing something very good for our Country by using Trump National Doral, in Miami, for hosting the G-7 Leaders. It is big, grand, on hundreds of acres, next to MIAMI INTERNATIONAL AIRPORT, has tremendous ballrooms & meeting rooms, and each delegation would have . . . its own 50 to 70 unit building. Would set up better than other alternatives. I announced that I would be willing to do it at NO PROFIT or, if legally permissible, at ZERO COST to the USA. But, as usual, the Hostile Media & their Democrat Partners went CRAZY!"
"The president added: "Therefore, based on both Media & Democrat Crazed and Irrational Hostility, we'll no longer consider Trump National Doral, Miami, as the Host Site for the G-7 in 2020. We will begin the search for another site, including the possibility of Camp David, immediately. Thank you!"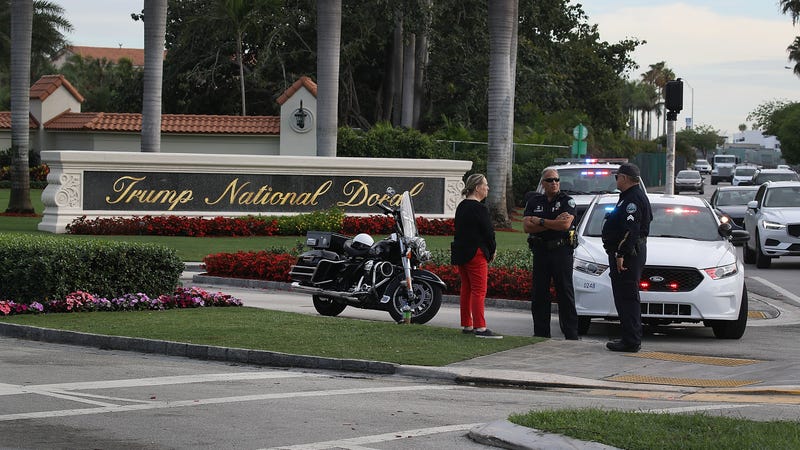 "On Thursday, Mulvaney trumpeted Doral as the best property in the country to host a gathering of this nature. He said that after the president first recommended that the resort near Miami be considered, an advance team from the White House scouted it along with other sites. After considering locations in California, Colorado, Florida, Hawaii, Michigan, North Carolina, Tennessee and Utah, Doral was selected, Mulvaney said."
"I was aware of the political, sort of, criticism that we'd come under for doing it at Doral, which is why I was so surprised when the advance team called back and said that this is the perfect physical location to do this," Mulvaney told reporters."
"The White House had said Trump's resort would only present an "at cost" charge for the summit, but never spelled out what that cost would be. The questions were still unanswered Saturday, when Trump pulled the plug."
"Beyond questions about the ethics of a president awarding a gigantic summit to himself, there were also security questions: How could anyone seal off a sprawling resort set among neighborhoods and office parks?"
"Trump has been publicly pitching Doral as a G-7 summit site since at least this past summer. At a news conference during this year's G-7 in Biarritz, France, Trump bragged at length about Doral. He cited its location near Miami International Airport, ample parking space, restaurants, spacious ballrooms, "bungalows" and "very luxurious rooms with magnificent views."