There's hope for an anti-viral medication that can treat victims of the coronavirus COV-19 infection being available in near future where it reduces the severity of this illness. It's name is "remedesivir," by Gilead Sciences. Findings resulting from the company's first clinical trial are due to be published in April 2020.
It has already been used successfully in Italy and China, on a compassionate basis, in a small sampling of patients with severe cases of COV-19.
It turns out, that in mid-February 2020, there was supposed to be a meeting where US officials were supposed to brief US Congressional representatives regarding the US capability to deal successfully with a worldwide pandemic, but this hearing was cancelled without being rescheduled. I wonder why?
Here's the rest of the story…
On March 10, 2020, Hannah Devlin and Ian Sample of the Guardian penned the following article, "Hopes rise over experimental drug's effectiveness against coronavirus." (Many see remdesivir as one of few drugs that has reasonable prospect of helping patients)
Excerpts:
"A US biotech firm has ramped up production of an experimental drug that has become a focal point for hopes of an effective treatment for coronavirus."
"The first clinical trial of the antiviral medicine remdesivir in Covid-19 patients is due to report its findings next month according to Gilead Sciences, which said it had accelerated manufacturing of the drug to increase its supplies "as rapidly as possible".
As the coronavirus outbreak has unfolded, about 300 separate trials into different drugs and experimental therapies have been launched in the absence of any established treatments. Many see remdesivir, originally developed to treat Ebola, as a frontrunner and one of the very few drugs that has a reasonable prospect of helping patients in the near-term.
"As a therapy, it could potentially help make people's disease less severe, save lives for those hospitalised, and be used prophylactically for hospital workers and perhaps even in the community to limit spread out there," said Timothy Sheahan, a virologist who has studied the drug at the University of North Carolina, Chapel Hill. But he added that the wider use of the drug in the unfolding epidemic was "completely contingent on its success or failure in the trials".
"While awaiting these results, doctors in the US, China and Italy are already using remdesivir on a compassionate basis to treat small numbers of patients with severe Covid-19. The first US patient, a 35-year-old man in Snohomish County, Washington, recovered, but the full trials are needed to assess whether the drug reduces the severity of symptoms and, crucially, mortality rates."
"David Ho, a Columbia University professor and infectious disease specialist, agrees that remdesivir is the most promising candidate. "In New York, we have one case in our hospital right now and we're trying to access that drug for our critically ill patient," he said. The team were waiting to hear back from Gilead about whether the hospital's request for compassionate use had been approved. Doctors in the UK have been told there is a limited supply of remdesivir available on request."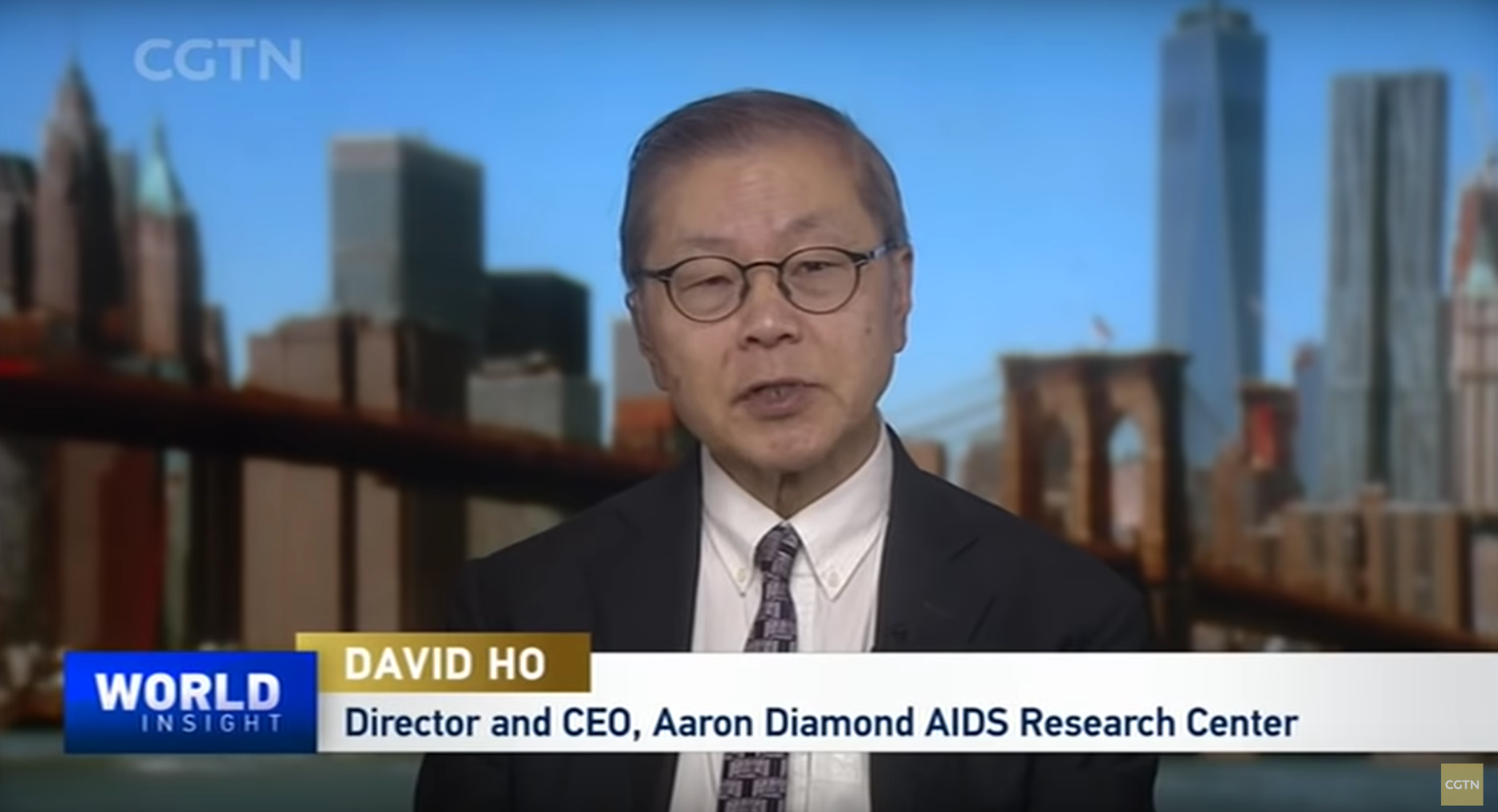 "The drug is being evaluated in multiple trials, the first two of which began recruiting patients in China in early February and another is enrolling patients in the US. Two further trials are due to launch this month in Asia and other countries with high numbers of Covid-19 patients which will compare two different doses of the drug and are expected to report as early as May."
"Gilead stressed that it was boosting production "in anticipation of potential future needs" before knowing whether the trial would show the drug to be safe and effective at treating patients with the virus."
"Remdesivir attacks the virus's ability to replicate in the body and in animal studies has worked against two more deadly coronaviruses, Sars and Mers, particularly when it is given soon after symptoms appear. It has also shown promise when used against a wider variety of coronaviruses, including those that cause the common cold, and others that infect bats and pigs."
"The same replication process occurs in all coronaviruses, raising hopes that if the drug works on one, it will work on all. "For this to be useful you have to really catch the virus as it's ramping up replication in someone's body and not after too much damage has been done," said Sheahan."
As per a 3/9/2020 Time report by John Walcott, "The Trump Administration Is Stalling an Intel Report That Warns the U.S. Isn't Ready for a Global Pandemic"
Excerpts:
"An annual intelligence report that has been postponed without explanation by President Donald Trump's administration warns that the U.S. remains unprepared for a global pandemic, two senior government officials who have reviewed a draft of the report tell TIME."
"The office of the Director of National Intelligence (DNI) was scheduled to deliver the Worldwide Threat Assessment to the House Intelligence Committee on Feb. 12 and the hearing has not been rescheduled, according to staffers and members of the House and Senate intelligence committees. The DNI's office declined requests for a comment on the status of the report. Democratic staffers say they do not expect the report to be released any time soon."
"The final draft of the report remains classified but the two officials who have read it say it contains warnings similar to those in the last installment, which was published on January 29, 2019. The 2019 report warns on page 29 that, "The United States will remain vulnerable to the next flu pandemic or large-scale outbreak of a contagious disease that could lead to massive rates of death and disability, severely affect the world economy, strain international resources, and increase calls on the United States for support."
"The 2019 warning was the third time in as many years that the nation's intelligence experts said that a new strain of influenza could lead to a pandemic, and that the U.S. and the world were unprepared. "Although the international community has made tenuous improvements to global health security, these gains may be inadequate to address the challenge of what we anticipate will be more frequent outbreaks of infectious diseases because of rapid unplanned urbanization, prolonged humanitarian crises, human incursion into previously unsettled land, expansion of international travel and trade, and regional climate change," the 2019 threat assessment warned."
"Rather than acting on these recurrent warnings and bolstering America's ability to respond to an outbreak, the Trump administration has instead cut back money and personnel from pandemic preparedness. In May 2018, Trump's aides dismissed the National Security Council's global health security staff and moved to cut its budget. The White House also cut the budgets of the Centers for Disease Control and the Department of Health and Human Services, and closed the federal government's $30 million Complex Crises Fund."
"Other dangers flagged in the 2020 report, according to the two sources, include Iran's return to nuclear enrichment, North Korea's accelerated launching of missiles and the increasingly urgent national security risks posed by climate change."