Just three weeks ago, Italy with only 3 cases of its citizens with the coronavirus infection was in better shape than we are now in the USA. Today, the entire country of Italy is in lock-down. Its Prime Minister, Giuseppe Conte, has now said shops – barring supermarkets, food stores and chemists – will be shut down, while companies must close all their departments that are not essential to production of items such as medicines. Hospital intensive care units in the northern Lomabardy region which includes Milan are overloaded with those being treated with the coronavirus COV-19 infection where anyone needing elective surgery is out of luck. This also means that other patients' needs due serious illnesses like cancer are being rationed.
For the latest on the coronavirus COV-19 outbreak in the USA, see: Coronavirus.gov.
Read NYT live coverage of the coronavirus outbreak here.
On 3/11/2020, The World Health Organization has declared a coronavirus pandemic, as it expressed concern "about alarming levels of inaction". 
If US doesn't take immediate steps to mitigate this health crisis, we all could be in the same boat as Italy in 2-3 of weeks.
Rome's Spanish Steps are desertedOn the evening of March 11, 2020, the republican President Donald Trump decided to publicly address the nation about the US coronavirus COV-19 health crisis. For the most part, the White House did attempt rise to the occasion by announcing the crucial measures, it deems necessary to slow down the rampant growth of this pandemic versus downplaying its gravity.
Details will be discussed in a future blog. Here's a hint as per Robert Costa's tweet:
"at 9:17 p.m. ET, "Dow futures drop 600 points as Trump speech disappoints investors"
***
The US stock market is quickly moving into "bear market" territory.
The NBA has made public its intent to suspend its season.
Later there was an announcement that while in Australia, Tom Hanks and his wife, Rita Wilson are being treated in Gold Coast Hospital.  Both have tested positive for having the coronavirus-COV-19 bug.
On 3/11/2020, Julia Belluz of Vox penned the following article, "Italy's coronavirus crisis could be America's"
"Get ready!" doctors in Italy warn."
"Three weeks ago, Italy barely had a coronavirus problem. Back then, when there were just three confirmed cases, shops and cafes were open, tourists flowed in and out of the country's magnificent holiday destinations, and quarantines were relegated to history: 14th-century Venice during the Black Death."
"Now, Italy has the highest number of reported Covid-19 cases and deaths outside China: more than 12,000 and 800, respectively, as of March 11. Those figures are higher than that of two other coronavirus hot zones — Iran and South Korea — and higher than for any other country in Europe."
"In an effort to slow the spread of infection, the government on Monday (3/9/2020) announced an extraordinary measure for a Western democracy — one that hasn't been tried in modern times at the country level: The entire peninsula was put under quarantine orders until at least April 3. Some 60 million Italians were asked to stay home."
"By Wednesday 3/11/2020, Prime Minister Giuseppe Conte added new coronavirus restrictions, ordering most businesses — except grocery stores and pharmacies — closed."
"One big reason for the extreme response: The coronavirus has overwhelmed the country's health system, in the north. More than 80 percent of the hospital beds in Lombardy, the hardest-hit province, are being occupied by coronavirus patients, according to  Bloomberg. Intensive care units are overloaded while elective surgeries have been canceled in the process to free up beds. Stories abound on social media about doctors struggling to meet their patients' needs, even rationing care."
"But hidden behind the official Covid-19 numbers is a much broader health crisis, rapidly accumulating across the country. Even greater than the official coronavirus toll may be the collateral damage wrought by an overstretched health system: the pregnant women and babies, cancer and HIV patients, and children in need of vaccines who are now less likely to get the health care they need."
As per 3/9/2020 Al Jazeera report by Michele Bertelli:
Running out of space
"On Friday (3/6/2020), the association of medical directors (ANAAO) sounded the alarm over a lack of intensive care beds in Lombardy hospitals."
"Almost 95 percent of those wards are full, the organisation added."
"We foresee 18,000 patients admitted to hospitals by March 26. Around 2,700 to 3,200 of these will require intensive care," Antonio Pesenti, coordinator of intensive care units in Lombardy, told the Corriere della Sera newspaper."
"Today, we already have over 1,000 patients in intensive care."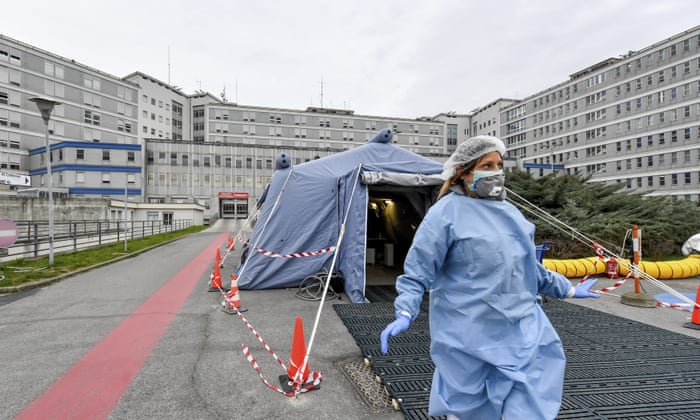 On 3/11/2020, Jason Horowitz of the New York Times penned the following report, "For Italians, Dodging Coronavirus Has Become a Game of Chance" ("Daily life in Italy is now a roll of the dice. Just ask residents of Pavia, once home to a founder of modern probability theory.")
Excerpts:
As it does, caution is mixing with hysteria, paranoia and fear. The question on almost everyone's mind: What are my chances of getting infected?
In Italy, at least, there's no better place to assess those odds than Pavia. The handsome town of about 75,000 sits south of Milan, in the middle of the hard hit Lombardy region, and is known as the Las Vegas of Italy."
More than that, Pavia is famed as the home of Gerolamo Cardano, a 16th-century mathematician and doctor. His father was an associate of Leonardo da Vinci, his siblings succumbed to the plague, and his terrible luck at gambling inspired him to try to divine whether the dictates of fate could be predicted and calculated."
"His landmark treatise made him a father of probability theory, something the modern world seemingly takes for granted — until something terrifyingly random, like the ravages of an invisible viral predator, vaults it to the forefront of our consciousness.
"You can calculate the odds when you have the numbers," said Fausto Baldanti, a virologist at the San Matteo Hospital in Pavia. "If you don't have the numbers, everything's hypothetical."
"He said that the hospital's early efforts to separate coronavirus patients from others had helped bring the death rate down, as had what he called a "huge expansion of the intensive care units."
"Those rigorous measures in the Lombardy region reduced the number of serious cases and deaths, he noted. Nevertheless the virus's toll in Italy has continued to rise, this week surpassing 12,000 infections and more than 800 deaths".
"The overload of the system, he said, meant that care wasn't a constant."
"On Wednesday 3/11/2020, Giorgio Gori, the mayor of Bergamo, a town in Lombardy, who had written on Twitter that intensive care units had become so overloaded "that the patients who cannot be treated are left to die," said in an interview that doctors were forced to write off those with "smaller chances of survival."
"Earlier in the week, a doctor in his town had posted on social media a graphic account of the stress on the health system, calling the situation an "epidemiological disaster" that had "overwhelmed" medical workers. Officials at the hospital said that it was close to collapse, with coronavirus patients taking up 60 of its 80 intensive care beds."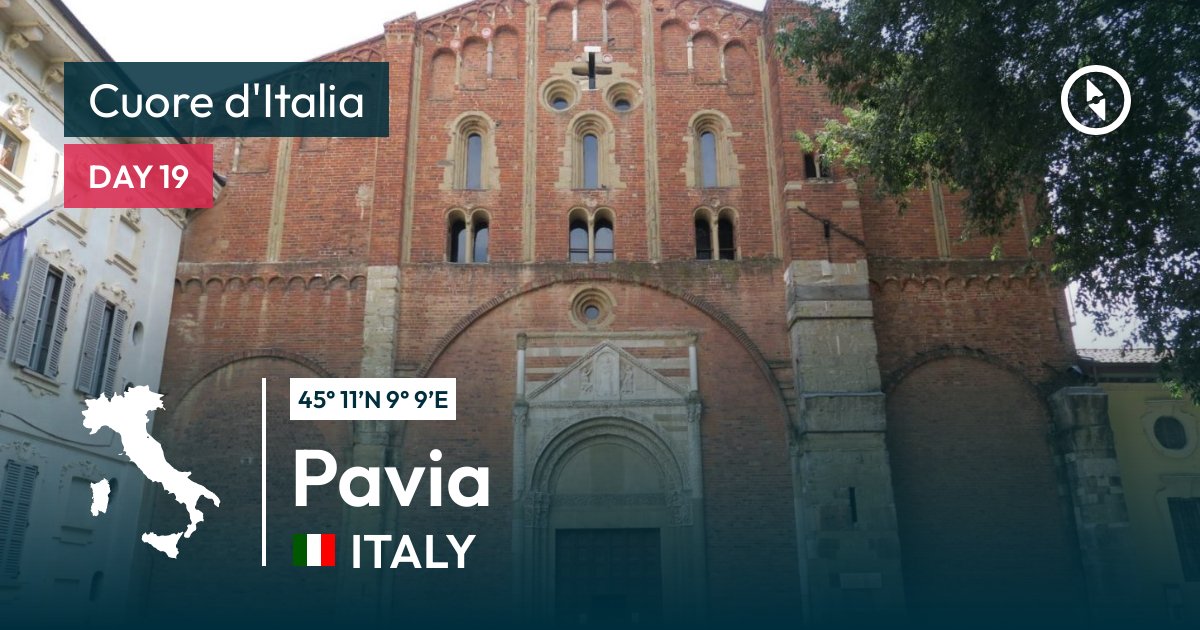 "Nino Cartabellotta, a prominent public health researcher in Italy, said more than half of the 851 intensive care units in Lombardy were now occupied by coronavirus patients."
"When the system is saturated, death rates spike," he said, adding that a continuation of the current trend would cause the health care in the north, the jewel of the Italian system and equivalent to or better than that in much of Europe, to collapse. "That's why it's important that people stay home."
Link to entire article: nytimes.com/2020/