One of the US peoples' strengths has been that "can do spirit," that ability to innovate in tough times. This is the trait that may help us succeed in this time of hardship as we all participate in this battle against the US coronavirus COV-19 pandemic invading our land. The following 3/22/2020 NYT article details some ideas.
Here's the rest of the story…
As per the 3/22/2020 New York Times report by Donald G. McNeil Jr., "The Virus Can Be Stopped, But Only With Harsh Steps, Experts Say:"
Produce ventilators and oxygen
"New York, for example, has found about 6,000 ventilators for purchase around the world, Governor Cuomo said. He estimated the state would need about 30,000."
"The manufacturers, including a dozen in the United States, say there is no easy way to ramp up production quickly. But it is possible other manufacturers, including aerospace and automobile companies, could be enlisted to do so."
"Ventilators are basically air pumps with motors controlled by circuits that make them act like lungs: the pump pushes air into the patient, then stops so the weight of the chest can push the air back out."
"Automobiles and airplanes contain many small pumps, like those for oil, water and air-conditioning fluid, that might be modified to act as basic, stripped-down ventilators. On Sunday (3/22/2020), Mr. Trump tweeted that Ford and General Motors had been "given the go-ahead" to produce ventilators." (This is another presidential exaggeration.  GM and Ford have no current specific plans in the works to make ventilators. Ford has been in the discussion stage for some time with the White House. GM is lending its manufacturing, purchasing and other expertise to Ventec, a company that will be increasing its production of ventilators. Tesla's CEO Elon Musk tweeted on 3/20/2020 that his company was "working on ventilators" but that it can't be done immediately.)
"Providers, meanwhile, are scrambling for alternatives."
"Canadian nurses are disseminating a 2006 paper describing how one ventilator can be modified to treat four patients simultaneously. Inventors have proposed combining C-PAP machines, which many apnea sufferers own, and oxygen tanks to improvise a ventilator."
"The United States must also work to increase its supply of piped and tanked oxygen, Dr. Aylward said."
"One of the lessons of China, he noted, was that many Covid-19 patients who would normally have been intubated and on ventilators managed to survive with oxygen alone."
Retrofit hospitals
"Hospitals in the United States have taken some measures to handle surges of patients, such as stopping elective surgery and setting up isolation rooms."
"To protect bedridden long-term patients, nursing homes and hospitals also should immediately stop admitting visitors and do constant health checks on their staffs, said Dr. James LeDuc, director of the Galveston National Laboratory at the University of Texas Medical Branch."
"The national stockpile does contain some prepackaged military field hospitals, but they are not expected to be nearly enough for a big surge."
"In Wuhan, the Chinese government famously built two new hospitals in two weeks. All other hospitals were divided: 48 were designated to handle 10,000 serious or critical coronavirus patients, while others were restricted to handling emergencies like heart attacks and births."
"Wherever that was impractical, hospitals were divided into "clean" and "dirty" zones, and the medical teams did not cross over. Walls to isolate whole wards were built, and — as in Ebola wards — doctors went in one end of the room wearing protective gear and left by the other end, where they de-gowned under the eyes of a nurse to prevent infection."
Recruit volunteers
"China's effort succeeded, experts said, in part because of hundreds of thousands of volunteers. The government declared a "people's war" and rolled out a "Fight On, Wuhan! Fight On, China!" campaign."
"It made inspirational films that combined airline ads with 1940s-style wartime propaganda. The ads were somewhat corny, but they rallied the public."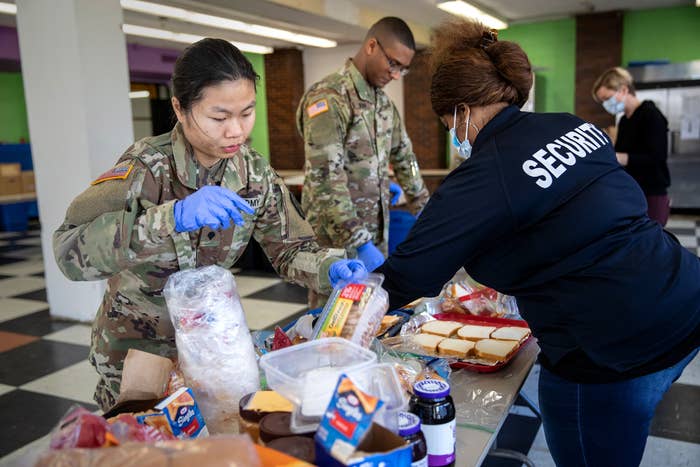 "Many people idled by the lockdowns stepped up to act as fever checkers, contact tracers, hospital construction workers, food deliverers, even babysitters for the children of first responders, or as crematory workers."
"With training, volunteers were able to do some ground-level but crucial medical tasks, such as basic nursing, lab technician work or making sure that hospital rooms were correctly decontaminated."
"Americans often step forward to help neighbors affected by hurricanes and floods; many will no doubt do so in this outbreak, but they will need training in how not to fall ill and add to the problem."
"In my experience, success is dependent on how much the public is informed and participates," Admiral Ziemer said. "This truly is an 'all hands on deck' situation."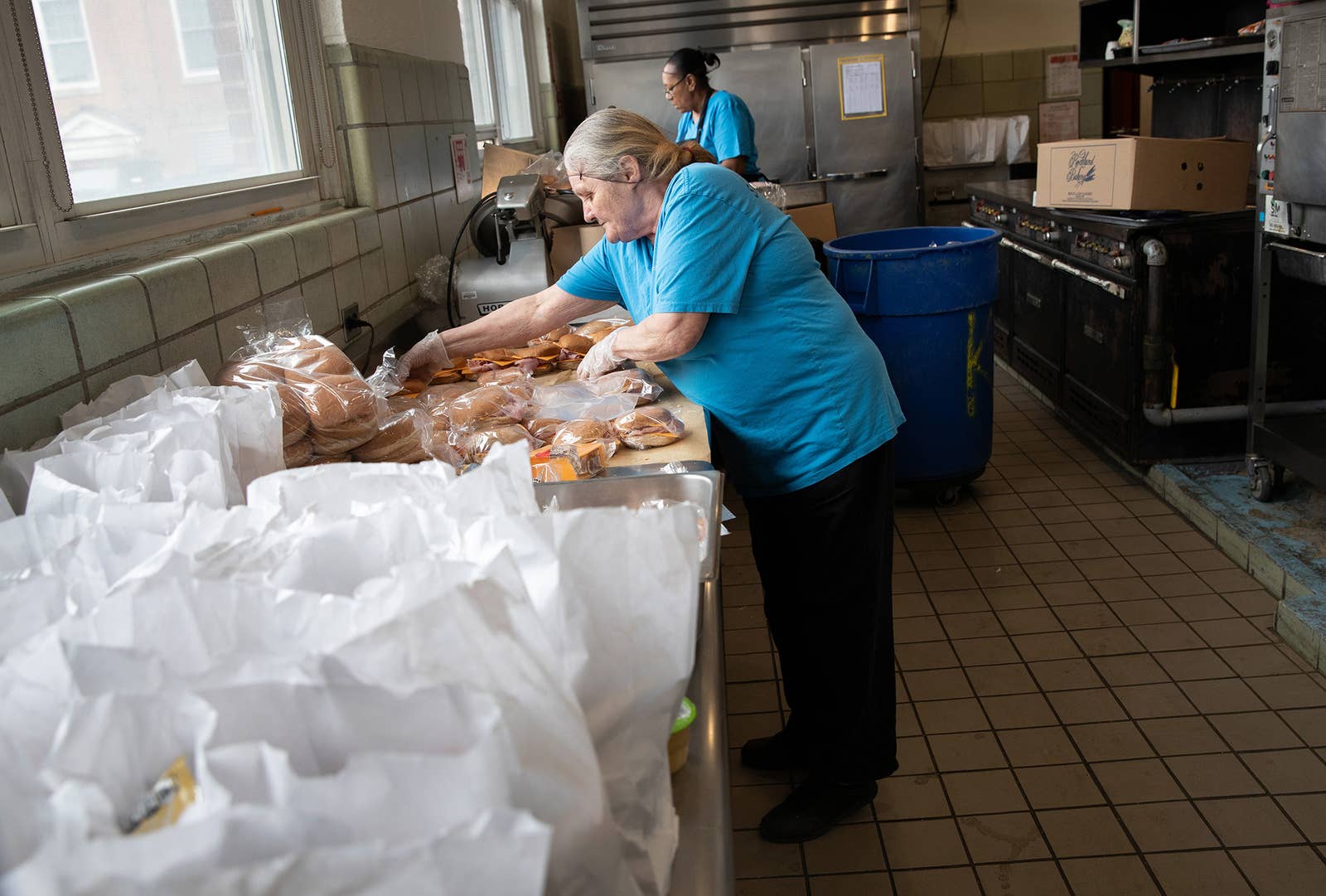 Prioritize the treatments
"Clinicians in China, Italy and France have thrown virtually everything they had in hospital pharmacies into the fight, and at least 2 possibilities have emerged that might save patients: the anti-malaria drugs chloroquine and hydroxychloroquine, and the antiviral remdesivir, which has no licensed use."
"There is not proof yet that any of these are effective against the virus. China registered more than 200 clinical trials, including several involving those treatments, but investigators ran out of patients in critical condition to enroll. Italy and France have trials underway, and hospitals in New York are writing trial protocols now."
"One worry for trial leaders is that chloroquine has been given so much publicity that patients may refuse to be "randomized" and accept a 50 percent chance of being given a placebo."
"If any drug works on critical cases, it might be possible to use small doses as a prophylactic to prevent infection."
"An alternative is to harvest protective antibodies from the blood of people who have survived the illness, said Dr. Peter J. Hotez, dean of the National School of Tropical Medicine at Baylor College of Medicine in Houston."
"The purified blood serum — called immunoglobulin — could possibly be used in small amounts to protect emergency medical workers, too."
"Unfortunately, the first wave won't benefit from this," Dr. Hotez said. "We need to wait until we have enough survivors."
Reach out to other nations
"Wealthy nations need to remember that, as much as they are struggling with the virus, poorer countries will have a far harder time and need help.
"Also, the Asian nations that have contained the virus could offer expertise — and desperately needed equipment. Jack Ma, the billionaire founder of Alibaba, recently offered large shipments of masks and testing kits to the United States."
"Wealthy nations ignored the daily warnings from Tedros Adhanom Ghebreyesus, the W.H.O.'s director general, that far more aggressive efforts at isolation and contact tracing were urgently needed."
"Middle income and poorer nations are following the advice of international organizations while the most advanced nations find it so hard to implement it," Dr. Nabarro said. "That must change."
"In declaring the coronavirus a pandemic, Dr. Tedros called for countries to learn from one another's successes, act with unity and help protect one another against a threat to people of every nationality."
See entire lengthy article: View on nytimes.com
Read: nytimes.com Scientists Identify 69 Drugs To Test Against The Coronavirus..