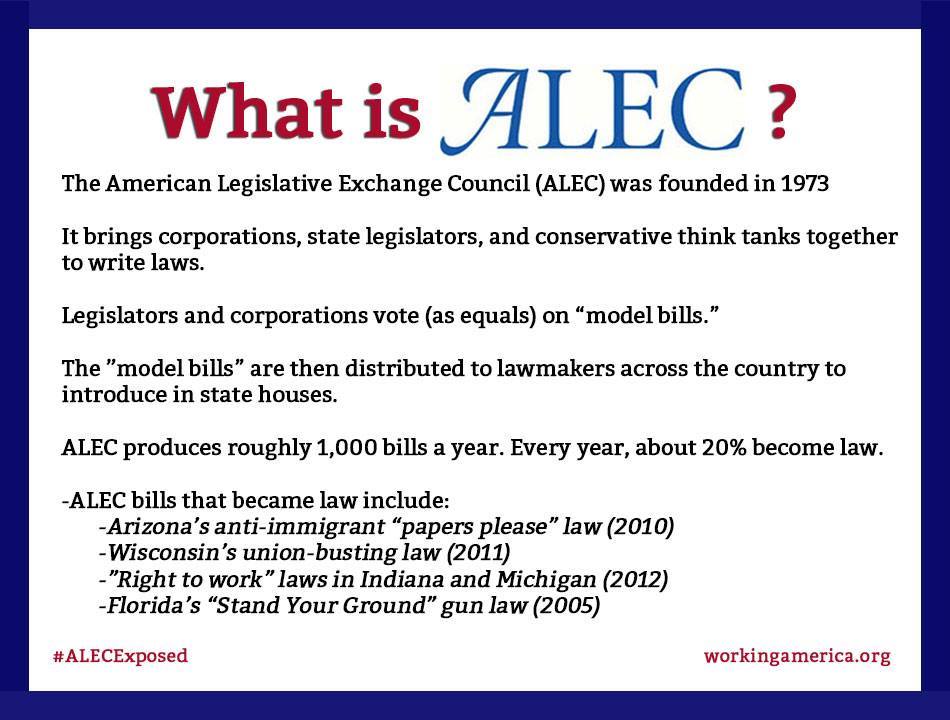 Once upon a time some conservative corporate titans along with hard right movers and shakers from the religious and legislative circles got together in the early 1970s to set up an infrastructure like the organization ALEC (the American Legislative Exchange Council) followed by a myriad of offshoots in later years, to move forward on agendas that were mutually beneficial.
As per Influencewatch.org, "ALEC was first referred to as The Conservative Caucus of State Legislators, but the organization was soon after renamed the American Legislative Exchange Council to avoid using the word "conservative" that many felt was unpopular at the time."
Because most of their policies are unpopular with the majority of American voters, they had to figure out how to form a coalition of reliable voters for Republican Party candidates that were not moved by discussions of policy but based on other factors. Then these right-wing movers and shakers had to come up with a plan on how to implement right-wing media outlets that weren't entrenched in dealing with facts and truth and to counter what they perceived to be the media's liberal bias.
The original funders of ALEC included the fossil fuel corporate leaders of Exxon and Koch Industries, NRA National Rifle Association, and right-wing conservative religious activists like Paul Weyrich who co-founded the conservative think tanks The Heritage Foundation, the Free Congress Foundation. He along with Jerry Falwell founded the "Moral Majority" in 1979.
The right-wing 's penchant for conspiracy theories is nothing new, but post 2016, this practice as a political tactic has become more pernicious and mainstreamed.
See: Clinton Chronicles, The – Encyclopedia of Arkansas https://encyclopediaofarkansas.net/1994
The one solution of enticing enough voters who are moved by targeting them with culture war issues rather than by policy discussions turned out to be an effective tool. This is a common trait exhibited by almost all current GOP MAGA voters which I've divided into 5 groupings. The vast majority of them who discount news from media outlets that don't reflect their thinking, have no interest in listening to policy discussions. That's why truth and facts have no impact on them.
In this blog, I'm focusing on the 1st 2 groups of the GOP MAGA coalition. I'll be discussing the other 3 in the next blog, the gun rights enthusiasts; the entitled wealthy and corporate leaders who just want their tax cuts, the dismantling of government oversight agencies and the end to what they term as government entitlement programs; and the disaffected apolitical folks that the GOP MAGA ex-president wooed in 2016 and who voted for him in droves, many for the first time ever. This would include the crazy QAnon conspiracy theorists. All seem to defend the GOP MAGA defeated ex-president's love affair with all things Russia, its leader President Putin along with his admiration bordering on envy towards other autocratic heads of state.
1.) White Evangelical Christians became the largest group (25%) within the GOP MAGA coalition of reliable voters. Around 1979, post the formation of the "Moral Majority," the abortion issue came into focus as a "culture war" issue as a way to entice Evangelicals/ right-wing conservative Christians into fighting and voting year after year to elect pro-abortion Republican Party candidates who'd promise to appoint pro-abortion justices onto the US Supreme Court. The added benefit of this addition to the Republican Party base is that Evangelicals were naturally prone to discount science because of their disbelief in the science of evolution. For big business fossil fuel CEOs like the Koch brothers, this meant that these hard right Christians would not be easily moved by the doomsday warnings from climate change scientists and the added plus was that conservative justices they helped to become ensconced in the federal court judicial system would also be biased towards rendering rulings in favor of big business.
As per Reliligiondispatches.org, "The right-wing evangelical movement was not an immediate backlash to Roe v. Wade (1973). The evangelical community showed little interest in combating abortion until almost 1980. As Jerry Falwell lamented in 1979, "The Roman Catholic Church for many years has stood virtually alone against abortion. I think it's an indictment against the rest of us that we've allowed them to stand alone."
"Although evangelicals were mostly silent on abortion after Roe v. Wade, they were not silent on other political issues. Paul Weyrich, one of the evangelical right's most influential founders, recalls that the movement initially emerged to defend racially segregated Christian schools from government intrusion:"
"[W]hat galvanized the Christian community was not abortion, school prayer, or the ERA [Equal Rights Amendment]. I am living witness to that because I was trying to get those people interested in those issues and I utterly failed. What changed their minds was Jimmy Carter's intervention against the Christian schools, trying to deny them tax-exempt status on the basis of so-called de facto segregation."
See: 'Throughline' Traces Evangelicals' History On The Abortion Issue… https://www.npr.org/2019
See: 'Historical accident': how abortion came to focus white, … https://www.theguardian.com
2.) Then come the haters. This one group of the GOP MAGA coalition was previously allocated to the margins of society, but after 2016, they've come out into the limelight under the auspices and direction of the GOP MAGA defeated ex-president. These are the folks who live in fear of the other (fill in the blank) encroaching on their White culture. They fear being replaced and/or relegated to becoming the minority population. We can include in this group all those who're racists, anti-Semitics, anti-immigrants, both legal and illegal, anti-Muslim, anti-LGBTQ community, etc. The list of peoples to hate is almost endless.
As per Wikipedia, "The Great Replacement (French: Grand Remplacement), also known as replacement theory or great replacement theory, is a white nationalist far–right conspiracy theory disseminated by French author Renaud Camus. The original theory states that, with the complicity or cooperation of "replacist" elites, the ethnic French and white European populations at large are being demographically and culturally replaced with non-white peoples—especially from Muslim-majority countries—through mass migration, demographic growth and a drop in the birth rate of white Europeans. Since then, similar claims have been advanced in other national contexts, notably in the United States."
To stem the expected outrage from the population at large, GOP MAGAs hide behind the shield of free speech, their right to say and think whatever they want without censure. They term it the "cancel culture" starting around 2010.
What crock! If I walk up to someone where I call that person an ugly pig, I'm not saying anything illegal, but I'd expect some consequences. The GOP MAGA wants to be allowed to spew hateful rhetoric without having to duck for the returning volley.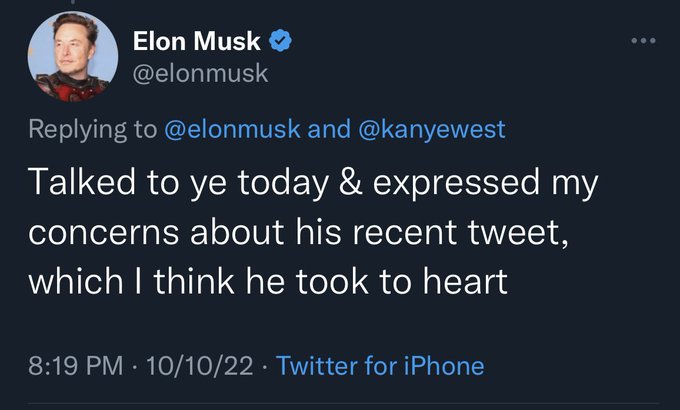 Today in 2022, we're witnessing how it can take weeks for only some GOP lawmakers and other leaders to condemn GOP MAGA members like Ye/ Kanye West for recently spouting public aspersions against the Jewish community. Then there's Elon Musk who's decided to make monies by turning Twitter, the company that he purchased and took private in October 2022 into a refuse for right-wing haters. He knows that Twitter's algorithms prove that tweets laden with hate, venom against others, conspiracy theories, lies, etc., significantly increase traffic onto his platform. Then there's the defeated ex-president who started his presidential campaign in 2015 by openly claiming without merit that President Barack Obama's US citizenship was suspect and that immigrants entering the USA from its southern border are rapists, drug dealers, and criminal gang members. His recent dinner engagements with Kanye West and the well-known White supremacist Nick Fuentes are par for the course.
See: Hate Speech's Rise on Twitter Is Unprecedented, Researchers Find https://news.yahoo.com
The Republican Party of today is the White Grievance Party. They're owning the libs, by being mired in hate, racist ideologies, conspiracy theories, retribution politics with no end in sight. And then they wonder why they have suffered major setbacks during the November 2022 elections. Another study isn't needed to figure out this puzzle.
See: How Republicans became the White Grievance Party https://freethoughtblogs.com/singham/2020
Here's how the Democratic Party President Joe Biden defines the GOP MAGA voter…'MAGA Republicans', by the numbers – The Washington Post.