On the afternoon of 3/2/17, the Attorney General Jeff Sessions delivered an announcement, declaring that he planned to recuse himself from participating in investigations having to do with the president and his associates with ties to Russia. He took this step after it became public knowledge that in the past year, he had at least two interactions with the U.S. Russian Ambassador Sergey Kislyak. Mr. Sessions never disclosed this information prior to his becoming the new U.S. attorney general.
And he had his chances. At his Jan. 10 Judiciary Committee confirmation hearing, the former Senator Sessions was asked by Sen. Al Franken, a Minnesota Democrat, what he would do if he learned of any evidence that anyone affiliated with the Trump campaign communicated with the Russian government in the course of the 2016 campaign."
He answered, "I'm not aware of any of those activities."  Then he added: "I have been called a surrogate at a time or two in that campaign and I did not have communications with the Russians."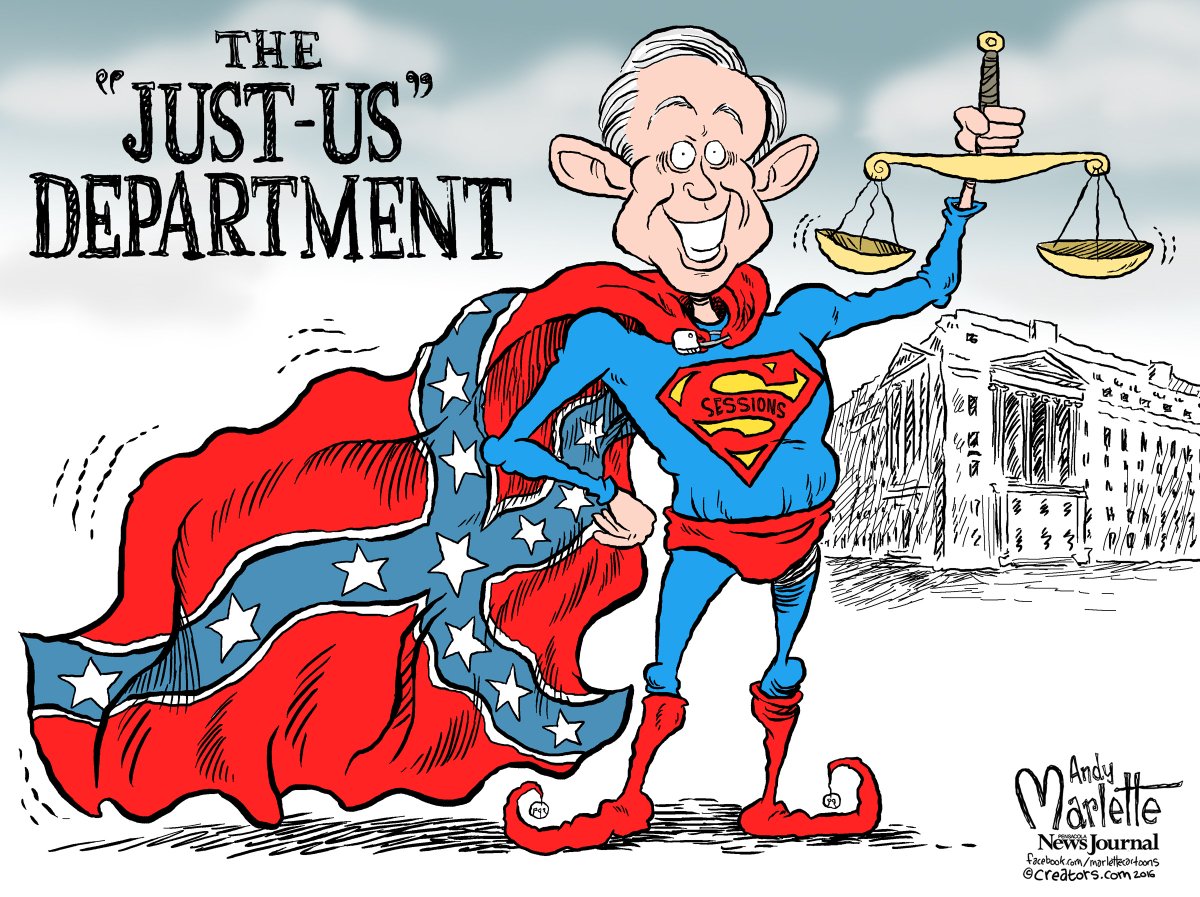 It is important to note that Mr. Sessions had ample time to amend in writing the record regarding his confirmation hearing statement that he had no contacts with Russian officials.
But when is a recusal not a recusal? It is when the Attorney General Sessions goes on FOX TV on the evening of 3/2/17 to explain that of course he plans to recuse himself from investigations about our republican President Donald Trump, his associates and any of their connections with Russia, but only in regards to the campaign period. He continued to detail how this means that any inquiries about activity conducted after the election date of 11/8/16, he will decide whether to recuse himself, on a case by case basis.
On 3/2/17, Senator Patrick Leahy (D-VT) penned the following on his website in response to the attorney general's claim of a partial recusal, ""Make no mistake: Attorney General Sessions' partial recusal does not go far enough.  He must appear in public before the Senate Judiciary Committee to explain why he twice gave misleading testimony under oath and why he failed to disclose such false testimony until prompted by news reports.  Such conduct is unacceptable from our nation's top law enforcement official.  Most importantly, Attorney General Sessions cannot be a part of any investigations into the Trump Administration's ties to Russia, whether before or after the election.  This does not stop with Attorney General Sessions.  There must be an independent special counsel to investigate Russia's meddling in our election, which is nothing less than an attack on our democracy, our national interests, and our values.  It is one of the most disturbing national security challenges facing our country and it must be investigated by an independent prosecutor who will stand up to a White House that is intent on suppressing any public disclosure of Russia's interference."