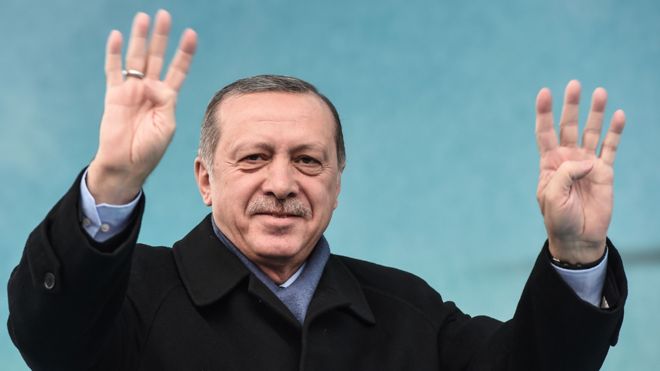 There are many Americans who lack trust in the republican President Donald Trump. According to a 4/17/17 published Gallop Poll, just 45 percent of Americans think the president keeps his promises. This is a downward trend from 62 percent in February, an astonishing slide of 17 points.
This lack of confidence in our president is compounded when he takes action like on 4/18/17, as he asserts that four US warships were en-route towards N Korea but we find out via the news outlets, that the armada was 3,500 miles away heading towards Australia. Just this week, he managed to contact the Turkish President Recep Tayyip Erdogan to congratulate him on his referendum win, strategized to increase the power of his office for many years into the future, as an autocratic leader intolerant of dissent who harshly silences anyone who opposes him.
Now, he is asking for a review of the lifting of sanctions against Iran as per the 2015 U.S. / Iran Nuclear Agreement even though, Iran is complying with the terms of this agreement. When this agreement was being constructed, it was understood that this joint effort would stand by itself, with no other considerations. There were five other countries backing this plan.
In May 2017, Iran will be holding its elections. This US hard line rhetoric will work in favor of Iranian hard liners vying for elected office instead of moderates. I do not see how this works to benefit U.S. interests.
It appears that the White House's reasoning behind this review is that Iran is a sponsor of terrorism. There is one major terrorist group among others, Hezbollah backed by the Shia country of Iran.
Still, the vast majority of those who attacked the U.S. on 9/11/2001 were from Saudi Arabia. I and many others would declare that the real number one terrorist state in the world today is not Iran, it is Saudi Arabia but it is also, America's friend, and ally. What is more, Washington is well aware of this.
This is speculation on my part but what this US stance could represent, is a reaction to Iran's joint missile and technology cooperation with North Korea, making the potential use of weapons of mass destruction against the US. (This has been the case for decades but now when there are missiles being tested which could be developed to reach U.S. territory, it has become more of a concern.)
As per a 12/15/16 Forbes report by Claudia Rosett, "While there's been no official U.S. confirmation that this Iran-North Korea partnership extends to nuclear collaboration, there's plenty of official U.S. documentation that it includes cooperation on developing ballistic missiles. That has long raised questions about whether the two countries are also in nuclear cahoots, because ballistic missiles are basically cost-efficient only as vehicles for delivering nuclear warheads."
 The other countries that are listed by US as States Sponsors of Terrorism are of course N. Korea, and then Iraq, Syria, Sudan, Cuba, South Yemen and Libya.
So because the stated U.S. reasoning appears shallow at best, the question remains, why is the U.S. looking to take this stance against Iran? While the deal is flawed, it is not a failed one.
Here is the rest of the story… 
On 4/19/17, Lesley Wroughton of Reuters penned the following report, "U.S. says Iran complies with nuke deal but orders review on lifting sanctions."
Excerpts:
"The Trump administration said on Tuesday it was launching an inter-agency review of whether the lifting of sanctions against Iran was in the United States' national security interests, while acknowledging that Tehran was complying with a deal to rein in its nuclear program."
"In a letter to U.S. House of Representatives Speaker Paul Ryan, the top Republican in Congress, on Tuesday (4/18/17) U.S. Secretary of State Rex Tillerson said Iran remained compliant with the 2015 deal, but said there were concerns about its role as a state sponsor of terrorism."
"Under the deal, the State Department must notify Congress every 90 days on Iran's compliance under the so-called Joint Comprehensive Plan of Action (JCPOA). It is the first such notification under U.S. President Donald Trump."
"The U.S. Department of State certified to U.S. House Speaker Paul Ryan today that Iran is compliant through April 18 with its commitments under the Joint Comprehensive Plan of Action," Tillerson said in a statement."
"During his presidential campaign, Trump called the agreement "the worst deal ever negotiated," raising questions over whether he would rip up the agreement once he took office."
The historic deal between Iran and six major powers restricts Tehran's nuclear program in exchange for the lifting of international oil and financial sanctions against the Islamic Republic."
"Iran denies ever having considered developing atomic weapons although nuclear experts have warned that any U.S. violation of the nuclear deal would allow Iran also to pull back from its commitments to curb nuclear development."
"Those commitments include reducing the number of its centrifuges by two-thirds, capping its level of uranium enrichment well below the level needed for bomb-grade material, reducing its enriched uranium stockpile from around 10,000 kg to 300 kg for 15 years, and submitting to international inspections to verify its compliance."
"Last month (March 2017) Trump's Defense Secretary James Mattis said Iran continued to behave as an exporter of terrorism and still sponsors militant activity."
"The US has long accused Iran of being the world's biggest state sponsor of terrorism, saying Tehran supported conflicts in Syria, Iraq and Yemen, and backed groups such as Hezbollah, its Lebanon-based ally."