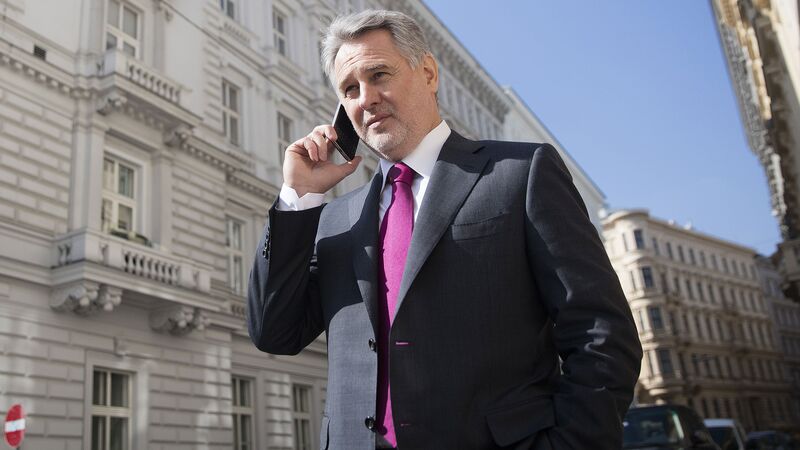 On 2/23/17, Chuck Goudie of ABC 7-I-Team Investgation Chicago News, wrote up the following report, "UKRAINIAN OLIGARCH DMITRY FIRTASH'S EXTRADITION TO CHICAGO ON HOLD."
Excerpts:
There has been a hitch in the extradition of a Ukrainian business tycoon to Chicago. Dmitry Firtash, who has been indicted in a Chicago racketeering case, has ties to both President Donald Trump and The Kremlin.
According to justice officials in Austria, Firtash's extradition to Chicago is on hold because Firtash is facing new organized crime charges in Spain.
The Chicago case alleges more than $18 million in payoffs for titanium contracts in India. The metal that was eventually to end up in brand-new 787 Dreamliner aircraft made by Chicago-based Boeing, considered a victim in the case.
READ: DMITRY FIRTASH INDICTMENT
"He is rich and powerful enough in Ukraine to be known as an oligarch. In a Vienna courtroom, however, he is known as a defendant, fighting extradition to Chicago where he has been under the weight of a federal indictment since 2013."
"Finally, on Tuesday, an Austrian appeals court ruled against Firtash and cleared the way for him to be sent to Chicago, subject to routine formal approval by Austria's justice minister."
"Then, just after the clock started ticking toward his trip to O'Hare, time stood still-and remains so. With breathtaking speed, the Ukrainian oligarch was arrested while waiting for the elevator to leave court."
"Austrian police took him into custody on an outstanding warrant from Spain that accuses him of money laundering and engaging in organized crime. He denies all the charges."
"On Wednesday night, Firtash attorney Dan K. Webb, a former U.S. attorney in Chicago, said that the businessman remained behind bars in Vienna, Austria. "I was told earlier today that he is still in jail waiting for a bond hearing that will occur over the next day or so.
"It appears Mr. Firtash will be staying in Austria until the competing extradition requests are worked out, as he was required to surrender his foreign passport.
That arrest has complicated Firtash's extradition to Chicago. U.S. extradition approval by Austria's Justice Minister Wolfgang Brandstetter is now on ice. Brandstetter says he won't make a decision about the Chicago extradition until Austrian courts have dealt with the Spanish warrant."
"It is the latest legal pothole for Firtash, who had business ties with Paul Manafort, who managed President Trump's campaign last year. The men faced a federal civil racketeering suit alleging a New York hotel they planned to build was a facade for money laundering. A U.S. federal judge dismissed the suit in 2014."
On 2/21/17, Boris Groendahl, Irina Reznik and Esteban Duarte of Bloomberg penned the following report, "Ukraine Oligarch Loses U.S. Extradition Fight, Is Arrested."
Excerpts:
"An Austrian appeals court approved a U.S. request to extradite Dmitry Firtash on corruption charges in a surprise decision that opens the way for the Ukrainian tycoon to be sent to the U.S. for trial."
But that could be delayed after the case took another unexpected turn minutes after the verdict on Tuesday, when plainclothes Austrian police arrested Firtash as he left the courthouse on a separate Spanish warrant. Magistrates in Barcelona charged him with money laundering and engaging in organized crime, according to a document seen by Bloomberg.
"Firtash, who made much of his fortune in the gas trade and expanded into chemicals and television, is one of Ukraine's most powerful men. He has deep ties to Russia, having profited from deals with gas giant Gazprom and businessmen from the inner circle of President Vladimir Putin, adding to his potential interest for U.S. law enforcement. Firtash's defense team had argued that the U.S. prosecution was politically motivated, an effort to sideline him for his pro-Russian views."
U.S. prosecutors are seeking Firtash, a one-time ally of ousted Ukrainian President Viktor Yanukovych, on allegations he led a conspiracy to pay $18.5 million to Indian officials to facilitate a $500 million titanium project there.
Firtash denied the charges. His legal team, led by former Austrian Justice Minister Dieter Boehmdorfer, called them politically motivated.
Political Motivation
"U.S. prosecutors rejected that claim. In new filings with the court last year, they submitted wiretaps showing what they said was evidence of Firtash's ties with organized crime. In Tuesday's hearings, Firtash's lawyers denounced that as misleading and outdated."
"The appeals court heard no new testimony Tuesday. The judge said there was sufficient evidence to establish suspicion, which is the basis for extradition. He ruled that the defense arguments of political motivation applied when the crimes in question were themselves at least partly political, not criminal."
"There's a high bar to prove political motivation and the case in question doesn't show any dishonest interest," the judge said. "The U.S. is a country with a long tradition of democracy and rule of law."
"The affected person isn't prosecuted by the U.S. Department of State but from the judiciary," he said. "And the U.S. judiciary only recently impressively demonstrated that it's independent from the government when it lifted the entry ban," he said, referring to the recent ruling suspending the presidential order limiting immigration.
Kremlin Ties
"The U.S. has been investigating Firtash since at least 2006, after he emerged as a major shareholder in a little-known company that controlled much of the multibillion-dollar gas trade between Russia and Ukraine."
"In addition to Gazprom, his Russian partners include ally Arkady Rotenberg, a longtime Putin friend who is subject to U.S. sanctions. Another Rotenberg ally, Vasily Anisimov, lent Firtash the money to post 125 million euros in bail in Austria while the extradition request was being heard. Gazprombank, one of Russia's largest lenders, has regularly backed Firtash's projects."
"Firtash has long been closely tied to Putin and his circle and he knows a lot that the people around Putin wouldn't like to see public," said Stanislav Belkovsky, a Moscow political analyst. "Naturally, the extradition of Firtash and his subsequent testimony in America don't make these people happy."
"In a 2014 interview with Bloomberg, Firtash said there's nothing that U.S. prosecutors could offer him that would entice him to reveal what he knows about Russia's gas business."