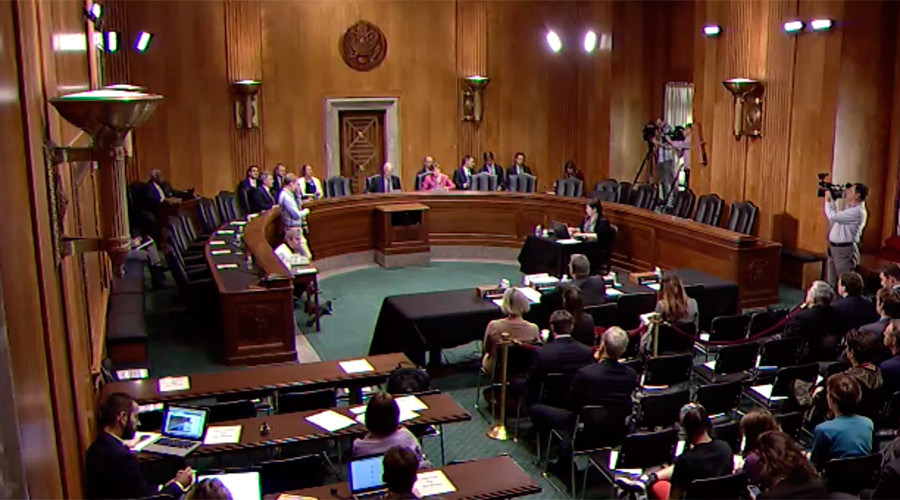 Dear Honorable Representative,
The reason that many "we the people" voted for the republican President Donald Trump is that many are sick and tired of the typical politicians who speak out of both sides of their mouths. The votes for President Trump were a"see me now" vote. Those who did not vote for our current president can also be described as "see me now" voters.
"We the people" are lacking trust in our governmental institutions as you are continuously eroding our ability to take anything you say at face value. For example when some of you declare that the US House's recently passed AHCA healthcare bill meets all the president's promises, how do you think we feel after we do a minimal amount of research, to discover that it doesn't by any measure? It does not cover more people or provide for better options for less monies. Are all your CBO numbers, studies by organizations like Kaiser Health, fact checking websites misleading us or are you the ones telling tall tales?
Now you are saying trust us after we have been witnesses to the following: The US House's Intelligence Committee chair Representative Nunes' theatrical show to make it look like he had new intelligence data which was NOT TRUE but this was orchestrated by the White House; after the US prosecutor Preet Bharara was summarily fired after he had been personally asked by the president to remain in his position; after the firing of the then US Acting Attorney General Sally Yates for doing her job; and after the recent firing of the FBI Director James Comey who all had one thing in common. They all were involved in investigations having to do with Russia's meddling into the 2016 presidential elections and /or any possible coordination between the president, his associates and Russian officials.
But let's not forget the firing of the president's National Security Adviser, General Mike Flynn after only having served 24 days which should never have occurred if he had been properly vetted as befitting this high level position. Then there is the current Attorney General Jeff Sessions who decided to recuse himself from any investigations having to do with his office's probe into Russia's intervening in US politics. This was done after it had been made public that he did not come clean about his meetings with Russian officials while he was a part of the president's campaign team at his confirmation hearings.
Let's not forget the recent firing of the FBI Director James Comey by our president on May 9, 2017. I have actually watched republican US representatives on TV telling the public that they believe that the president had no choice but to act on the memo critical of Mr. Comey's performance. And of course, we are expected to buy the line that the dismissal of Mr. Comey' had nothing to do with his heading the FBI's investigation into Russia's meddling into the 2016 US presidential election process which would include the checking for any coordination by the president, his associates with Russian officials to influence the outcome. The fact that several peoples have volunteered information to the New York Times that the FBI director had asked his boss, the DOJ's Deputy Attorney General Rod Rosenstein, for additional resources to expand this Russian probe on 5/8/17, could not possibly have weighed in the president's resolve to fire Mr. Comey on (5/9/17)?
Oh yes, as of 5/11/17, those at the Department of Justice are denying that Mr. Comey ever made these requests. As a matter of fact, they are absolutely certain that no additional resources are needed to continue current ongoing projects.
And in addition, "we the people," the "see me now voters," are supposed to buy at face value that Rod Rosenstein's superior, the US Attorney General Jeff Sessions did not have to recuse himself for intervening in this firing event because whatever happened, had absolutely no connection to the FBI's inquiry into Russia's shenanigans regarding US politics.
Now, after we have observed the above government circus paid for by our hard earned taxes, why would you deny us access to the truth, a credible work product as the result of an independent investigative commission and possibly a special prosecutor consisting of highly qualified, competent and non partisan actors of integrity? "We the people" deserve no less. We demand governmental integrity.