On 5/22/17, Ali Velshi on his MSNBC TV announced that there are news sources reporting that the republican President Donald Trump's former National Security Adviser General Mike Flynn who lasted just 24 days in this position before he was forced to resign, has declined to honor the subpoenas executed by the US House Intel committees and in addition, it has been revealed that he intends to invoke his right to the fifth amendment.
In the past, General Flynn's attorneys have indicated his request for immunity before he would consider waiving his fifth amendment's right not to be forced to testify against his own interests if he could be subject to prosecution due to criminal charges filed against him..
Generally Flynn, who was forced to resign after 24 days in the job, was initially kept on even after the acting attorney general, Sally Q. Yates, warned the White House that he might be subject to blackmail by the Russians for misleading Vice President Mike Pence about the nature of conversations he had with the Russian ambassador to Washington, Segey Kislyak.
The retired General Mike Flynn is one of a handful of the president's associates under scrutiny in the intertwined federal investigations into their financial links to foreign governments and whether any of them coordinated  with Russian operatives to interfere in the 2016 presidential election process.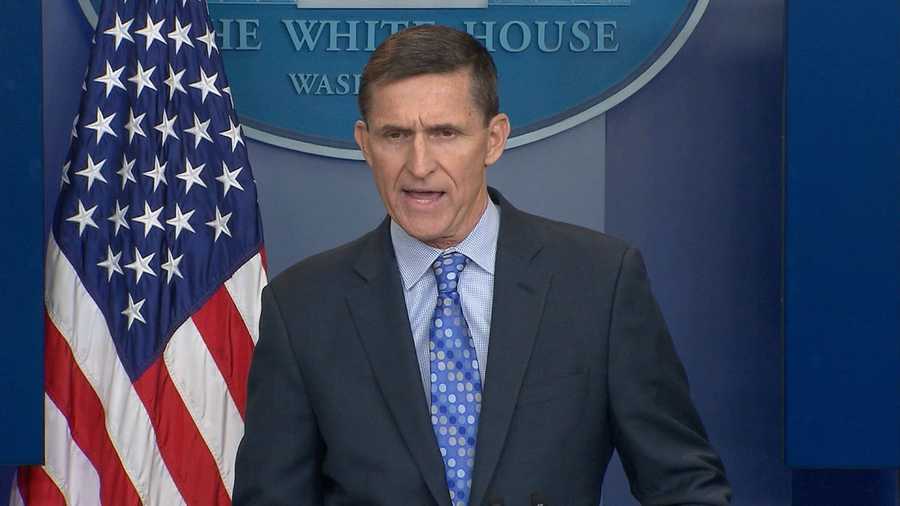 As per a 5/22/17 AP report by Chad Day 9:30 a.m.:
"Former National Security Adviser Michael Flynn will invoke his Fifth Amendment protection against self-incrimination on Monday as he notifies the Senate Intelligence committee that he will not comply with a subpoena seeking documents."
"That's according to a person with direct knowledge of the matter. The person spoke on condition of anonymity to discuss the private interactions between Flynn and the committee."
"Flynn's decision comes less than two weeks after the committee issued a subpoena for Flynn's documents as part of the panel's investigation into Russia's meddling in the 2016 election."
"Legal experts have said Flynn was unlikely to turn over the personal documents without immunity because he would be waiving some of his constitutional protections by doing so. Flynn has previously sought immunity from "unfair prosecution" to cooperate with the committee."