The republican President Donald Trump along with his Secretary of State Rex Tillerson are at it again. So far, both have not figured out a way to attain their goal of lifting sanctions against Russia which were enacted against it by US and G7 European countries because of Russia's 2014 unprovoked invasion of Crimea, Ukraine. This explains why Russia is no longer part of what was the G8 conference.
Don't forget that Mr. Tillerson who retired as Exxon's CEO, had negotiated the 2012 deal of the century between Exxon and the Russian oil company Rosneft, for oil exploration and drilling in the arctic area, valued by experts at upwards of $500 billion dollars. This deal granted Exxon access to explore in Russia's Arctic area, the right to drill in Siberia and the chance to explore in the deep waters of Russia's Black Sea. As luck would have it, the very first well that was constructed in the Artic was a bonanza beyond what anyone had imagined. But this streak of good fortune ended because of the 2014 sanctions enacted against Russia.
To connect the dots, remember that one of the first projects taken on by the president's National Security Adviser General Michael Flynn, before he was forced to resign in February 2017, was to set up a plan to have a deal agreed upon by Russian and Ukrainian officials to where the 2014 sanctions against Russia could be lifted.
As per the 2/19/17 NY Times report by Megan Twohey and Scott Shane, "A week before Michael T. Flynn resigned as national security adviser, a sealed proposal was hand-delivered to his office, outlining a way for President Trump to lift sanctions against Russia."
"Mr. Flynn (was) gone, having been caught lying about his own discussion of sanctions with the Russian ambassador. But the proposal, a peace plan for Ukraine and Russia, remains, along with those pushing it: Michael D. Cohen, the president's personal lawyer, who delivered the document; Felix H. Sater, a business associate who helped Mr. Trump scout deals in Russia; and a Ukrainian lawmaker trying to rise in a political opposition movement shaped in part by Mr. Trump's former campaign manager Paul Manafort."
But then the US Secretary of State Rex Tillerson tried the direct approach. Exxon requested a waiver to where it could continue its arctic explorations despite the US sanctions against Russia. On 4/21/17: The US Department of the Treasury denied Exxon's request for a waiver to allow it to do oil exploration in Russia's arctic area as per its 2012 contract with Rosneft.
When Rex Tillerson retired as Exxon's CEO, he did not leave it in good shape. It is heavily indebted and it is the target of numerous human rights' lawsuits which have yet to be resolved. The reviving of the 2012 deal would place Exxon in a much better financial position.
The Christopher Steele controversial 35 page dossier shared with the FBI in the summer of 2016 has alleged that the president himself would be a financial beneficiary if this Exxon-Rosneft deal was allowed to proceed.
So now, both the president and Mr. Tillerson are in serious negotiations with both Russian and Ukrainian officials to figure out a way around this quagmire where all parties win.
Here is the rest of the story…
On 5/28/17, Josh Rogin of the Washington Post penned the following report, "Inside the Trump administration's plans to restart the Ukraine peace process."
Excerpts:
"In their Oval Office meeting in March, President Trump told German Chancellor Angela Merkel that the Ukraine crisis was Europe's responsibility and that the United States wouldn't get heavily involved, according to two officials briefed on the discussion. Only two months later, the Trump administration is reversing course and planning to re-engage on Ukraine in a significant way."
"For Secretary of State Rex Tillerson, who is leading the behind-the-scenes effort, Ukraine is where Trump's so-far thwarted plan to improve U.S.-Russian relations can be kick-started. Although still in its early stages, Tillerson's idea is to restart a version of the peace negotiations that the Obama administration was engaged in last year, hoping that new circumstances and personalities might produce better results, according to U.S. officials and outside experts."
"There are skeptics across the administration who believe pursuing any type of Russia reset in a domestic political environment dominated by investigations of Russia's interference in the U.S. political system is a fool's errand. But Trump and Tillerson are determined to give it try."
"Germany and France have been involved in what's called the Normandy Format,an effort to implement the 2015 Minsk agreement, which is stalled due to cease-fire violations on the ground primarily by Russian-backed forces and a lack of Ukrainian political progress. (Hopefully), the United States can break the impasse."
 "We know that Russia will only move if the Americans will be on board and press them to do more for a cease-fire and for a withdrawal of heavy weapons from the region," Gabriel said. "The Russians know that the behavior of Russia in Ukraine is a precondition to (U.S.) cooperation with Russia in other fields."
"Trump's shift became evident on May 10, when he held a widely reported discussion with Russia Foreign Minister Sergei Lavrov and a less-noticed meeting with Ukrainian Foreign Minister Pavlo Klimkin."
"Although the White House and State Department declined to comment, U.S. officials and others confirmed that Tillerson has had multiple discussions about the way forward with Lavrov. There is also a robust interagency process to chart the new strategy, and the office of Vice President Pence is also involved."
"Tillerson is looking to tap a special envoy at the State Department to manage and lead the new Ukraine effort. That new envoy would reinvigorate the U.S.-Russian diplomatic channel with Vladislav Surkov, known as the Kremlin's "gray cardinal." President Barack Obama's assistant secretary of state for Europe, Victoria Nuland, was ultimately unable to make progress through that channel last year.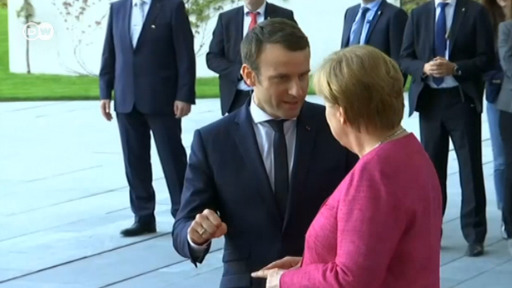 "What's different now, officials say, is that Russian President Vladimir Putin can no longer bide his time waiting for a more favorable U.S. administration, as he did last year. The German and French governments are not getting more Russia-friendly any time soon."
"But Trump's domestic problems due to the Russia scandal complicate everything. Congress is chomping at the bit to apply more sanctions to Russia, not lift them."
 "John Herbst, a former U.S. ambassador to Ukraine, said that Trump could use the threat or even implementation of new sanctions as leverage to give Putin more incentive to make concessions.
"Diplomacy without changing the conditions on the ground is less likely to succeed," he said."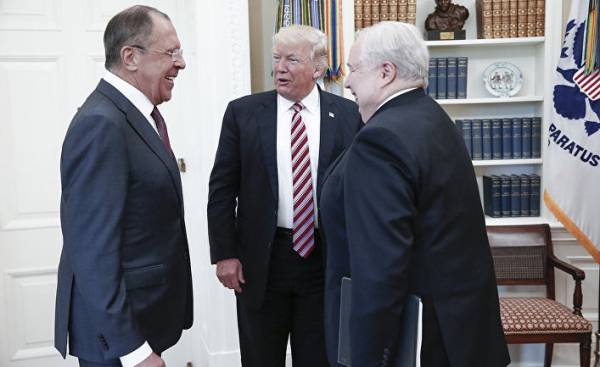 "The details matter. If the Trump team sets out a principled approach based on offering limited sanctions relief only after Russia enforces a cease-fire and removes heavy weapons from eastern Ukraine, a deal might be possible, said Alexander Vershbow, a former senior Pentagon and NATO official."
"It's a long shot," he said. "But the best way for Trump to disarm his critics would be to defy expectations and negotiate a good deal that gets the Russians out of eastern Ukraine."
 "If the Trump team does its best to strike a deal with Moscow and fails, at least Putin's true intentions will be laid bare. Then the administration will have little choice but to pursue a path of actively pushing back on Russian aggression, increasing support for Ukraine's government and military, and abandoning the idea of yet another Russian reset."