The special interests in the hands of a few very wealthy conservative republicans like the Koch brothers and the Mercers who as of right now, appear to own the US Senate republicans. This explains why US republican senators are being pushed hard to walk the plank to vote for a healthcare bill that the majority of their constituents  are dead set against. And it is not because they are obligated to keep a promise as the senate leadership claims.
It is these wealthy billionaire folks who want those tax savings that is part of the Senate healthcare bill and the tax cuts/tax reform bill the the senators will be working on next. And this also accounts for why republican senators continue to carry the republican President Donald Trump's water.
As per a May 22, 2017 Reuters report, "The Koch network spent an estimated $250 million on last year's election. The Koch-run Americans for Prosperity, which has chapters in more than 30 states and boasts that it can deploy 3.2 million citizen activists, spent almost $14 million on the 2016 elections, according to federal records. Freedom Partners, another Koch entity which largely targeted Democrats with attack ads, spent $30 million."
"Tim Phillips, president of Americans for Prosperity, would not say directly that Republicans (how the senators vote) will have consequences next year, but noted, "Members of Congress know how serious we take a vote like this."
Here is the rest of the story…
On December 7, 2017, Peter Stone of The Atlantic penned the following report, "How a network led by the billionaire Koch brothers is riding the Trump wave."
"Longtime ally (of Koch brothers) Mike Pence is leading the transition team, and several veteran Koch network donors, operatives and political allies are poised to join the Trump Administration when the new president takes office in January."
The Koch network, which says it spent about $250m this election cycle on politics and policy efforts, comprises several hundred donors who help underwrite numerous free-market, small-government advocacy groups. The network is spearheaded by Charles and David Koch, the libertarian-leaning brothers who control the $115bn-a-year energy and industrial behemoth Koch Industries.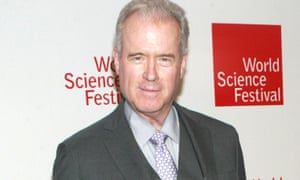 Several Koch network donors who backed Trump, such as Robert Mercer, Joe Craft, Doug Deason, Harold Hamm, Diane Hendricks and Stan Hubbard, have reason to be pleased that his early cabinet picks align with their views on expanding fossil fuels, spurring charter schools, repealing and replacing Obamacare, and slashing government regulations and taxes.
One of Trump's early cabinet selections, for instance, was Betsy DeVos as education secretary: DeVos is part of a multibillionaire family that have long been hefty donors to advocacy groups linked to the Kochs and championed charter schools and school choice, both popular causes in Koch world.
"The daughter of billionaire hedge fund executive Robert Mercer, who ploughed $2m into a pro-Trump Super Pac that she ran, is on the transition's executive committee. Mercer has talked with chief White House strategist Stephen Bannon about having an outside group hire the big data firm Cambridge Analytica, which her father is a key investor in and Bannon sits on the board of, for messaging and communications drives to boost administration goals, according to a digital strategist familiar with the firm."
"I think most of the network is pretty pleased" with the cabinet selections to date, said Texas investor Doug Deason who, in tandem with his billionaire father Darwin Deason, poured almost $1m into the Republican National Committee to help Trump and other GOP candidates. "They're pleased Trump has softened his rhetoric."
"Deason, who said he is "passionate about school choice", also said that he spoke to Pence for a half hour around Thanksgiving – and then followed up with texts – to tout Rudy Giuliani for secretary of state and, as Hamm did, Pruitt to head the EPA. Giuliani is a partner of Deason's at Giuliani Deason Capital Interests, a private equity firm."
"The early moves by Trump and his transition team have also pleased Hubbard, a billionaire media owner. "I'm feeling a lot better about him than I did earlier," Hubbard told the Guardian. "Trump's picked good people for his cabinet."
"Hubbard and other donors are also betting that Pence, who some Koch network donors once hoped might lead the GOP ticket, will be a powerful force in the administration. "My guess is that Pence will be a lot more active than most vice-presidents," said Hubbard."
"Besides overseeing the transition, Pence has been working closely with House speaker Paul Ryan, whom he served with in the House before he was Indiana governor, to coordinate plans for Obamacare's repeal, a hugely controversial and risky effort, but a top priority for the Koch network and many Republicans."
"But Koch network officials sound cautiously upbeat about the incoming Trump administration. "We are encouraged by the Trump administration's stated commitment to reduce corporate tax and regulatory burdens and make America more competitive," James Davis of Freedom Partners, the network's financial hub, said in an email. Davis added that the network would "try to find areas to work together" with the new administration."