The previous blog was dedicated mostly on how the republican President Donald Trump's bungled bigly, his May 2017 meeting in Saudi Arabia which within a month, resulted in the Sauds along with Bahrain, UAE, and Egyptian leaders (others joined later) instituting a land and air blockade against Qatar followed by the delivery of a 13-point list of demands to be accepted within 10 days or else.
During President Trump's May 2017 visit to Saudi Arabia, he acted against past U.S. policies toward Saudi Arabia by condemning Qatar for supporting terrorism and as a consequence, he unintentionally signaled that the U.S. sides with Saudi Arabia to the detriment of Qatar.
This stance by President Donald Trump had the unintended consequences of creating a new rift in the Persian Gulf which is already being interpreted by "some observers as the biggest diplomatic crisis in the region since the Gulf War in 1991."
Ever since the president's visit, the Secretary of State Rex Tillerson and others have been working overtime to back pedal the U.S. president's faux pas, especially because it is crucial for the US MISSION IN FIGHTING ISIS to have unencumbered access to its US military base in Qatar.
As per 6/15/17, a NY Magazine article by Jen Kirby,  "Last week, President Donald Trump called Qatar "a funder of terrorism at a very high level" and said it was time for the Gulf state to end that funding. Trump claimed he decided this along with Secretary of State Rex Tillerson and his "great generals and military people," which did not seem at all likely, given that Tillerson was still trying to work damage control from Trump's tweets earlier that week, which appeared to have him siding with the Saudi-led coalition in the blockade of a country that hosts the forward headquarters of U.S. Central Command, a base that makes possible U.S. regional operations in Iraq, Syria, and Afghanistan."
So it's eyebrow-raising that the Trump administration is now suddenly selling this "funder of terror at a very high level" many billions of dollars' worth of arms.According to CBS News, Qatari Defense Minister Khalid bin Mohammed al-Attiyah and Secretary of Defense James Mattis met Wednesday in Washington, D.C., to sign a letter of authorization to let the Qataris purchase $12 billion worth of F-15 fighter jets. This deal is part of larger — more than $21 billion — agreement reached between the U.S. and the Qataris in November 2016 at the end of Obama's term."
"The Qatari defense minister's trip had reportedly been in the works before the escalation of tensions between the Saudi-led coalition and Qatar, but the timing of the signing is definitely a nice score of U.S. support for Qatar and its emir in their current standoff with Saudi Arabia."
Now what possible relevance could Russia and hacking have to do with the current news regarding Qatar?
Here is the rest of the story…
On June 11, 2017, Jen Kirby of the NY Magazine penned the following report, "What the Hell Is Happening With Qatar?
Excerpts:
"The diplomatic (Saudi Arabia- Qatar) meltdown may sound oddly familiar in its cast of characters, which includes alleged Russian hackers and fake news. But the roots of the crisis go back decades, and are unfamiliar to most Americans not steeped in the fine points of political tensions within the Arab world. To give context to the standoff, Daily Intelligencer spoke with Kristian Coates Ulrichsen, a Middle East fellow at Rice University's Baker Institute. He has studied and written extensively about the region, and is the author of the book Qatar and the Arab Spring." 
"What do you make of the rest of the Trump administration, led by Secretary of State Rex Tillerson and Secretary of Defense James Mattis, trying to do damage control?
Tillerson, before he became Secretary of State, was head of ExxonMobil, and that company has enormous interests in Qatar. Tillerson, as its CEO, was instrumental in expanding those interests. He knows the emir, he knows the emir's father — the previous emir — extremely well. So does Mattis, from when Mattis was commander of CentCom. So these two, unlike Trump, have extensive experience with the commercial and strategic value of Qatar to the U.S., and they also have personal relationships with the rulers going back years. I think they were definitely pushing back."
"Backtracking a bit, it seems that a hacking scandal has also helped escalate this crisis. Can you explain how that's relevant?
There was an allegation of hacking of the Qatar News Agency after a fake article appeared that described comments the emir allegedly made at a military graduation ceremony in Doha, just two days after Trump's visit, on the 23rd of May. The Qatari emir was presiding over the ceremony, but he never gave a speech. Diplomats who were there said he never gave a speech. But that night of [May 23], a news story on the Qatar News Agency site claimed the emir made a speech and criticized Trump, saying Qatar had a difficult relationship with the U.S., saying that Iran has to be recognized as an important Islamic power, saying [Qatar has] a great relationship with Israel. All things that would be incendiary. And based on Qatar's own past, one could imagine the emir could have said those things. It wasn't so completely outlandish."
"Who might have been responsible for the alleged hack?
An FBI intelligence assessment concluded that Russia was somehow involved. It's not known whether or not it was the Russian government, or freelancers in Russia seeing if they could cause some mischief. If it was the Russian government, you can imagine that this could have easily been an attempt to undermine the U.S. military stance in the Middle East by driving a wedge between the U.S. and one of its most important partners. If that was the intention, then initially it worked very well with Trump's tweets. It seemed as if the U.S. was ready to cast off its relationship with Qatar. It would have been a huge thing."
"But that wasn't the last hack, right?
Last weekend, you had the hack and release of emails belonging to the UAE ambassador to D.C.. We don't know who the hacker is, and the Qataris have said it had nothing to do with them — but it looks like a tit for tat. Among the released emails were those showing the UAE ambassador was really pulling strings behind the scenes with a lot of influential people in D.C. to paint Qatar in this negative light. So it all seemed to reinforce a feeling it was part of a campaign to discredit the Qataris."
"Do you think that hack prompted Saudia Arabia and the UAE, joined by others, to act against Qatar?
It could be linked. They could have seen it as an unacceptable provocation, and finalized their plans to take action in response. I have no proof of that, we've seen a lot of these hacks, and the timing seems to escalate every single time."
"So what happens now? Where do Saudi Arabia and its partners go from here? 
I'm not entirely sure the Saudis and Emiratis have a plan for what they're going to do next. They could tighten sanctions, they could extend financial sanctions on Qatar. The Saudis and others have already gone in at such high-level pressure, they don't have much more to do before they have outright acts of war. They could try to work the U.S. government into joining in and force it to take sides. Trump's tweets played into that narrative. But there's been a lot of pushback — at least from the institutional parts of the U.S. government in charge of the nuts and bolts of the bilateral relationship that have said, 'actually, this is too valuable to put in jeopardy.' [Ed. note: Trump slammed Qatar again Friday.]"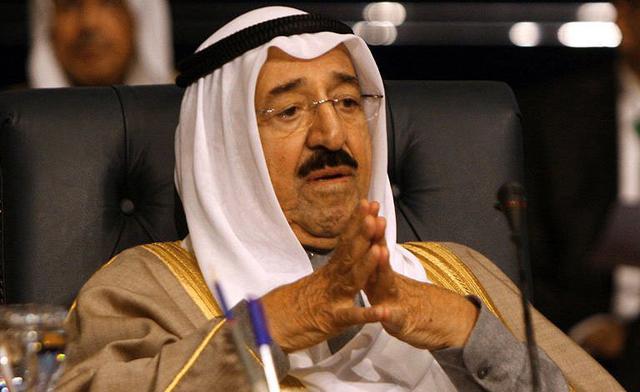 "Who else, besides the United States, may be trying to ease tensions? 
Kuwait's been very active in negotiations. The Kuwaiti emir is 88 next week, he's the Gulf's elder statesmen, and he sees himself as a regional diplomat. He has a very close relationship with the emir of Qatar. The Kuwaitis will try to find a resolution that gives enough of something to everyone that would allow all parties to back off without losing faith. That's going to be the key — whatever that is."
"How do you see this situation resolving, if at all?
I think it's going to be hard for the Saudis and Emiratis to back down because it would involve a loss of face. The key would be to try to negotiate a resolution that allows everyone to bow down gracefully, but it's been so confrontational and acrimonious, I don't see how that could happen."
"On the other hand, if the blockade continues for weeks and months, that will do real damage to the Qatari economy. Qatar has a land boundary with Saudi Arabia, and 40 percent of its food imports come through it and all its construction materials for the mega projects and World Cup projects. So the Qataris will have to think about what kind of concessions they could offer."
"How does this fit into the larger tensions in the region — between Saudi Arabia and Iran, for instance — that have bubbled up after Trump's foreign trip?
The signals the administration was giving may embolden the Saudis and the Emiratis to become much more assertive. The fact that you have key people within the Trump administration who may be inexperienced also gave the Saudis and the Emiratis an opportunity to begin to try to shape how the administration would think about the Middle East, which seems to have happened. For example, it was reported in January that al Otaiba, the UAE ambassador to the U.S. — the guy whose email was hacked — was in almost daily contact with Jared Kushner, effectively mentoring him on Middle East politics. If that's al Otaiba's level of access to the administration, he's passing on a vision of a Middle East that's very much in the UAE's interest. And there's a vacuum in the Middle East right now, and governments are going to rush in to fill that vacuum."
"Why is there that vacuum?
There's a feeling that the U.S. is focused on domestic issues. There's a sense of disconnect or drift in U.S. foreign policy. There's a perception that countries and people are working off, that maybe this is a good time to make a move."