The following depiction of events pertaining to the Trump-Russia saga is "fake news." It is MY hypothesis only.
Cliff Notes Review On Events Around 6/9/16…
On June 3, 2016, Donald Trump Jr. received an email from a third party with the following message as per the 7/11/17 NYT report, "One of his father's former Russian business partners had been contacted by a senior Russian government official and was offering to provide the Trump campaign with dirt on Hillary Clinton."
"The documents "would incriminate Hillary and her dealings with Russia and would be very useful to your father," read the email, written by a trusted intermediary, who added, "This is obviously very high level and sensitive information but is part of Russia and its government's support for Mr. Trump."
"He replied within minutes: "If it's what you say I love it especially later in the summer."
"Four days later, after a flurry of emails, the intermediary wrote back, proposing a meeting in New York on Thursday(6/9/16) with a "Russian government attorney."
"Donald Trump Jr. agreed, adding that he would likely bring along "Paul Manafort (campaign boss)" and "my brother-in-law," Jared Kushner, now one of the president's closest White House advisers."
"And the meeting was held on June 9, 2016 at Trump Towers with the above 4 players and the Russian Attorney, Natalia Veselnitskaya."
"My theory of what went down…
Pre- 2016, there are two pertinent events.
In 2013 Donald Trump hosted the Miss Universe Contest. His Russian partner for this event was Aras Agalarov, a real estate tycoon, sometimes called the "Donald Trump of Russia." His son Emin is a Russian pop star who participated in this event. And Emin's agent was Rob Goldstone, the author of the emails sent to Donald Trump Jr. starting on 6/3/16.
In 2014 Aras Agalarov and the Trump family made a concerted effort to develop a Trump property in Moscow. The plans for this dream fell through because of the Russian economy experiencing a downturn resulting from the 2014 US sanctions imposed on it as a penalty for Russia's 2014 unprovoked invasion and illegal annexation of Crimea, Ukraine.
Around June 3, 2016 is when a voice from the past, Rob Goldstone forwards the email to set up the meet for Donald Trump Jr., Jared Kushner and Paul Manafort and the Russian government attorney. The Russsian lawyer was present at this meeting to feel out how receptive the Trump's campaign principal players would be in accepting assistance from Russia to catapult their Dad into the White House.
The DNC had already been hacked by Russian operatives (Fancy Bear in April 2016) where Russia was in possession of more compromising emails and information that had not yet been leaked but which was enough to paint their Dad's opponent in a very unflattering light. The Russian operative explained that the Kremlin would be willing to help boost their Dad's chances of winning. At the time she did not have the goods, as she wouldn't place herself in this vulnerable position without having first met Donald Trump Jr. and Jared Kushner.  She had been sent to feel out the Trump's willingness to work with Russia.
At this point Donald Trump Jr. lets her know what the campaign needed which was as much dirt on the democratic presidential candidate, Hillary Clinton as Russia could dig up. In return the lawyer let them know what she wanted which was to do away with the 2012 US Magnitsky Act, an American law that blacklists suspected Russian human rights abusers. The 2012 law so enraged Mr. Putin that he halted American adoptions of Russian children."
President Putin's  adoption ban of Russian children by Americans is a frequently used talking point for opponents of the Magnitsky Act. Ms. Veselnitskaya's is well known for her lobbying activities against the implementation of this law, She had also made several attempts to discredit the hero after whom the law was named, Sergei L. Magnitsky, a lawyer and auditor who died in mysterious circumstances in a Russian prison in 2009 after exposing one of the biggest corruption scandals during President Putin's rule.
The issue of helping Russia with the lifting of sanctions against Russia was either discussed at that time or soon after but sometime before July 18, 2016.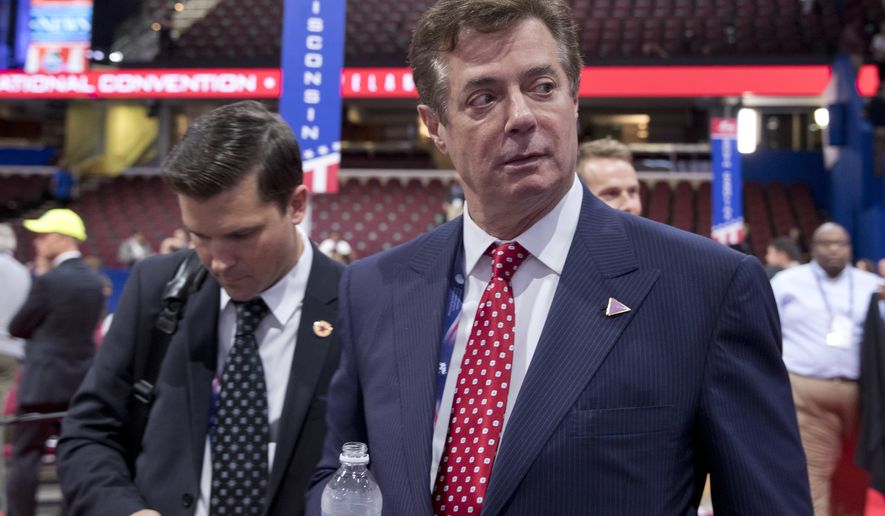 Around  July 18, 2016 the Trump campaign team folks were already at work to water down words in the republican's platform pertaining to the arming of Ukrainians. At the time President Trump was denying that anyone from his campaign was involved with the new Republican platform which no longer called for giving weapons to Ukraine to fight Russian and rebel forces.
Then around July 27, 2016, at a press conference, the then republican presidential candidate said the following "Russia, if you're listening, I hope you're able to find the 30,000 (Hillary Clinton deleted) emails that are missing, I think you will probably be rewarded mightily by our press."
Around mid-July 2016, my recollection is that this was when Wiki-leaks started dumping embarrassing emails about the DNC's treatment of Senator Bernie Sanders who had been a contender for the democrat's nomination to be its presidential candidate.
On July 18, hacker Guccifer 2.0 released a new batch of documents obtained / hacked/ stolen from DNC servers. One Memo was released directly to the Hill publication. This memo was just one of several documents released by Guccifer 2.0 that proved to be embarrassing. It detailed how the Democratic National Committee (DNC) rigged the system to be in favor of Hillary Clinton. "However, (as per Wikipedia), cybersecurity experts and firms, including CrowdStrike, Fidelis Cybersecurity, Mandiant, SecureWorks, ThreatConnect, and the editor for Ars Technica, have rejected the claims of "Guccifer 2.0" and have determined, on the basis of substantial evidence, that the cyberattacks were committed by two Russian state-sponsored groups (Cozy Bear and Fancy Bear).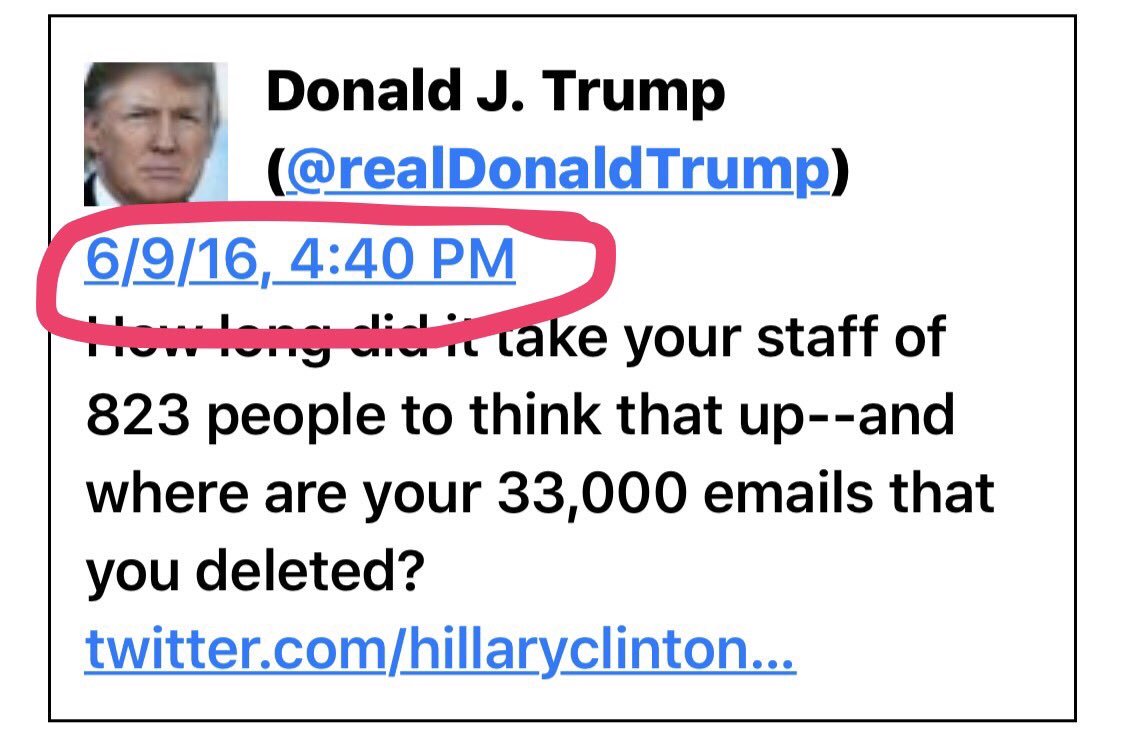 After this time frame, WikiLeaks continued to periodically dump more compromising data harmful to Hillary Clinton from Russia's stash of  hacked emails from DNC and Hillary Clinton's campaign manager's John Podesta's computer systems.
Note: This blog was updated on July 12, 2017.
Related Article:
Full Text, Analysis: Donald Trump Jr. Emails On Meeting With Lawyer …http://www.npr.org/…7/11/17