The Commonwealth Fund has done a three year study of how the two states of Kentucky and Arkansas with medicaid expansion compares with the State of Texas which opted out of the medicaid expansion part of the ACA/ Affordable Care Act/ Obamacare. Below are excerpts from the study (2013-2016).
In addition, I have added a link to a report published by the Apotechary, with a conservative view of how healthcare should work int the USA. The reader will recognize that a lot of the concepts discussed in this scholarly write-up are part of the republicans' BCRA (Better Care Reconciliation Act). But what caught my eye is that this same group which reviews the BCRA in a favorable light, warns against adding the amendment recommended by the US Senator Ted Cruz. 
So, although all the insurers, actuarial organizations and a myriad of experts have warned that the BCRA with the Cruz amendment is not workable, and I suspect that the US Senate's leadership is well aware of this, they are continuing to push it. It is a rare event when the insurers and consumers are on the same page.
Here are excerpts from the May 2017 Commonwealth Fund Study…
Three-Year Impacts of the Affordable Care Act: Improved Medical Care and Health Among Low-Income Adults (2013-2016)
"In this Commonwealth Fund–supported study, researchers compared Kentucky, which expanded Medicaid as prescribed by the ACA; Arkansas, which obtained a waiver to use federal Medicaid funds available through the ACA to purchase private marketplace insurance for low-income adults; and Texas, which did not expand Medicaid coverage. Looking at these three states, the authors assessed ongoing changes in health care use and self-reported health among low-income adults, including those with chronic conditions, after three full years of the ACA's coverage expansions."
Key Findings
"By the end of 2016, the uninsured rate in Arkansas and Kentucky—the two expansion states—had dropped by more than 20 percentage points compared to Texas, the nonexpansion state. In 2016, the uninsured rate was 7.4 percent in Kentucky, 11.7 percent in Arkansas, and 28.2 percent in Texas."
"Low-income adults in Kentucky and Arkansas who gained coverage experienced a 41-percentage-point increase in having a usual source of care, a $337 reduction in annual out-of-pocket costs, and a 23-point increase in the share of those who reported they were in "excellent" health."
"Results were similarly positive for people with chronic illnesses who gained coverage because of the ACA. Low-income patients with diabetes, heart disease, hypertension, and stroke who gained coverage were 56 points more likely to report having regular care for their condition than were chronically ill adults in Texas, 51 points less likely than those in Texas to skip medications because of the cost, and 20 points more likely to report being in excellent health."The Big Picture
The Big Picture
"The study suggests a strong link between insurance coverage, quality of care, and health. It also shows that two traditionally vulnerable populations have made significant gains from the ACA's expansion of health coverage: low-income adults and people with chronic illnesses."
"The study's results also offer insights into alternative state approaches to expanding coverage, as the two expansion states experienced similar gains. "Coverage expansion is quite important for patients," the authors conclude, "but the type of coverage obtained is less critical."
About the Study
"Researchers used survey data from Arkansas, Kentucky, and Texas, gathered yearly from 2013 through 2016, to compare the experiences of low-income adults—those with incomes below 138 percent of the federal poverty level—with respect to health care access, affordability, utilization, and quality, as well as health status."
The Bottom Line
"Expanding health care coverage significantly improves the ability of low-income adults to access health care services and leads to improved self-reported health status. The benefits of having health care coverage are especially pronounced for individuals with chronic illness."
Link to entire Commonwealth Fund report:
Effect of the ACA on Health Care Access – The Commonwealth Fund   http://www.commonwealthfund.org/publications/issue-briefs/ May 8, 2017
The Apothecary is Forbes' acclaimed and influential blog on health care and entitlement reform, led by Forbes Opinion Editor Avik Roy (@avik). The Apothecary's authors include:
Josh Archambault of the Foundation for Government Accountability (@josharchambault);
Brian Blase of the Mercatus Center (@brian_blase);
Chris Conover of Duke University (@conoverchris);
Yevgeniy Feyman of the Manhattan Institute (@yfeyman);
John Goodman of the Goodman Institute (@drjohncgoodman);
John R. Graham of the National Center for Policy Analysis (@johnrgraham);
Paul Howard of the Manhattan Institute (@paulhowardMI);
Merrill Matthews of the Institute for Policy Innovation (@merrillmatthews);
Sally Pipes of the Pacific Research Center (@sallypipes);
Sally Satel of Yale University (@slsatel);
Grace-Marie Turner of the Galen Institute (@gracemarietweet); and
Seth Chandler of the University of Houston.
On July 3, 2017 Seth Chandler of Forbes-The Apothecary posted the following commentary, "Senator Cruz's Healthcare Reform Proposal Creates A Monster "Income Cliff"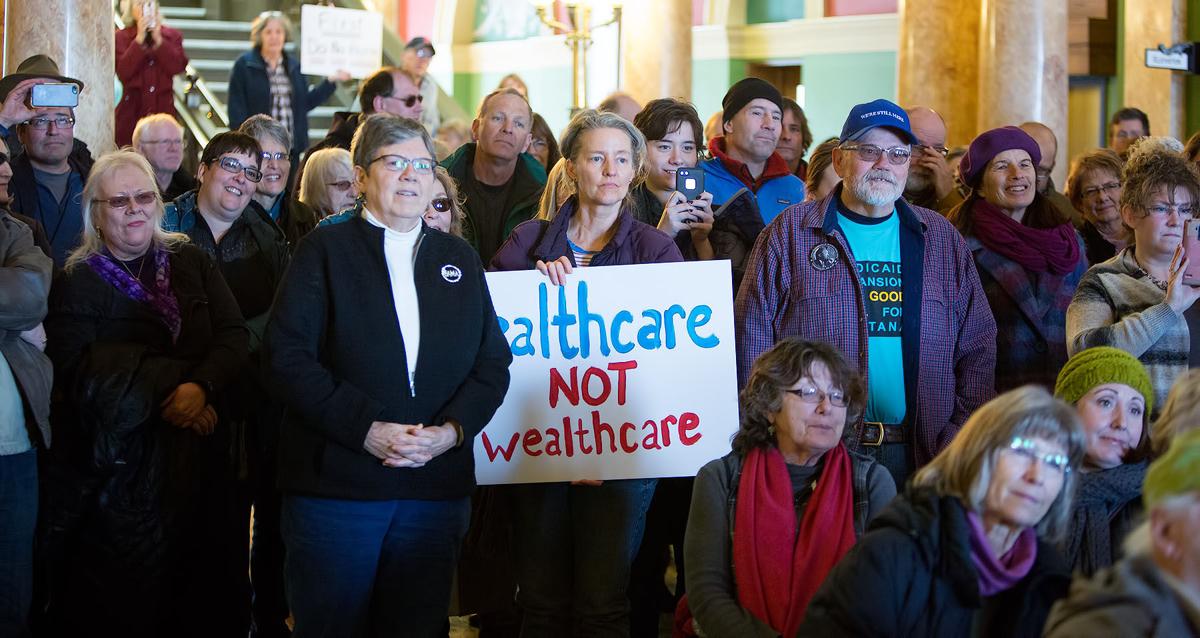 On 7/9/17 Seth Chandler of Forbes -The Apothecary wrote his review of the Better Care Reconciliation Act:
Headline
"The latest Senate Republican "Better Care Reconciliation Act" gets rid of enough problems in previous drafts to merit serious discussion. It may well permit an "Obamacare-style" individual health insurance insurance market and a less regulated market to coexist. But lots of issues remain."
Link to entire BCRA review: The Apothecary –Forbes http://www.forbes.com/sites/theapothecary/
DEAR REPUBLICANS, DON'T BUY THE SALES PITCH THAT BY PASSING THIS BILL, YOU ARE HONORING A 7 YEAR PROMISE. REMEMBER THAT PRESIDENT DONALD TRUMP WON THE PRESIDENCY WITH THE PROMISE OF REPEALING OBAMACARE TO BE REPLACED BY A BETTER PRODUCT THAT COVERS MORE PEOPLE, AT A LOWER COST.
THE BCRA DOES NOT HONOR THIS PROMISE.
This blog was last updated on July 17, 2017.