The republican President Donald Trump is beginning to feel the heat as he learned that the FBI Special Counsel Robert Mueller III is delving into his past financial entanglements. The president and his surrogates are crying foul by stating that Mr. Mueller is venturing far afield from probing into any ties he had with Russia during the 2016 presidential campaign.
But . Mr. Mueller can't do an adequate inquiry unless he follows the money. President Trump has financed major developments with the assist of Russian investors for at least 2 decades. Borrowing monies from the Russians is like borrowing monies from the Mafia. Eventually those who have benefited from these funds will end up being compromised which is what Mr. Mueller suspects is the situation with President Trump. The president looks, acts and talks like a Russian asset in the White house.
FOR REVIEW:
Here are a few disconcerting facts for republicans to consider while they resist standing up to Russia to appease their standard bearer, President Donald Trump, and as they downplay the seriousness of Russia's impact/ harm to our democratic institutions: 
1.) Deutsche is our president's largest creditor.
2.) "Deutsche Bank has already been fined millions of dollars in January 2017 for laundering Russian dirty monies to the tune of $10 billion dollars via various methods and entities including the Bank of Cypress."
3.) The head of Deutsche Bank during this dark period, Josef Ackermann became the chairman of the Bank of Cypress in 2014, which had just been bailed out by Wilbur Ross.  [Motherjones].  Both banks have been fined for laundering Russian monies.
4.) The largest shareholder of the Bank of Cypress, Dmitry Rybolovlev is the same Russian oligarch who purchased the president's Palm Beach home in 2008 for the inflated price of $95 million to $100 million dollars when it was appraised 5 years after purchase for about $60 million dollars.
5.) Around the time that the Russian oligarch Dmitry Rybolovlev purchased the president's property in Palm Beach in 2008, the president was suing Deutsche Bank in 2008 over a $40 million loan that came due. He claimed that the 2008 downward spiral in property values, due to the US recession was as an "Act of God" which absolved him from having to honor this obligation. Somehow this whole incident was taken care of and Deutsche Bank has continued to loan the president monies.
6.) Coincidentally, the newly confirmed Commerce Secretary Wilbur Ross was the Vice Chairman of the Bank of Cypress in 2014. He has stepped down from this role.
7.) The Bank of Cypress has a lengthy history of laundering Russian dirty monies which has supposedly been corrected. However, a 2/2/17 EUobserver article by Andrew Rettman reports the following:
"Pieter Omtzigt, from the christian-democrat CDA party, put forward the criticism in a letter, on Saturday (January 30, 2017), to a financial crimes unit in The Council of Europe in Strasbourg."
"Recent developments in Cyprus in relation to the Magnitsky case have shown the failure of Cyprus to apply money laundering legislation in practice," he said."
"This case is a litmus test for whether Cyprus is now really paying attention to proper controls or whether it is only paying lip service to recommendations."
8.) And finally, the reason that the highly esteemed US prosecutor, Preet Bharara may have been fired by the White House, could be because he had been in charge of pursuing legally the Deutsche Bank for its Russian money laundering schemes.
In conclusion, that June 9, 2016 Trump Towers meeting was no accident but most likely a continuation of President Trump doing business with Russians to further his interests and where the attendees were the president's son, Donald Trump Jr.; the president's son-in-law and Senior Advisor Jared Kushner; the British pop star promoter, Rob Goldstone; the president's campaign manager at the time, Paul Manafort with ties to Russia and Ukraine; the well connected Russian attorney with friends close to the Kremlin, Natalia Veselnitskaya with her Russian translator; the Russian money man based in the USA with a history of moving large sums of monies around, Ike Kaveladze; the hacker/ fixer/ opposition researcher, Russian-American Rinat Akhmetshin. To me, this gathering had all the makings of the start-up of a major Russian operation where President Trump was their man. The Russians would help Mr. Trump win the White House if he then, would do his part by lifting the sanctions that had been imposed on Russia since 2014. And he has been trying.
Here is the rest of the story…
On July 20, 2017, Carol Leonnig, Ashley Parker, Rosalind S. Helderman and  Tom Hamberger of the Washington Post have penned the following report, "Trump team seeks to control, block Mueller's Russia investigation."
Excerpts:
"Some of President Trump's lawyers are exploring ways to limit or undercut special counsel Robert S. Mueller III's Russia investigation, building a case against what they allege are his conflicts of interest and discussing the president's authority to grant pardons, according to people familiar with the effort."
"Trump has asked his advisers about his power to pardon aides, family members and even himself in connection with the probe, according to one of those people. A second person said Trump's lawyers have been discussing the president's pardoning powers among themselves."
"Trump's legal team declined to comment on the issue. But one adviser said the president has simply expressed a curiosity in understanding the reach of his pardoning authority, as well as the limits of Mueller's investigation."
"With the Russia investigation continuing to widen, Trump's lawyers are working to corral the probe and question the propriety of the special counsel's work. They are actively compiling a list of Mueller's alleged potential conflicts of interest, which they say could serve as a way to stymie his work, according to several of Trump's legal advisers."
"A conflict of interest is one of the possible grounds that can be cited by an attorney general to remove a special counsel from office under Justice Department regulations that set rules for the job."
"The president is also irritated by the notion that Mueller's probe could reach into his and his family's finances, advisers said."
"If you're looking at Russian collusion, the president's tax returns would be outside that investigation," said a close adviser to the president."
"Jay Sekulow, one of the president's private lawyers, said in an interview Thursday (7/20/17) that the president and his legal team are intent on making sure Mueller stays within the boundaries of his assignment as special counsel."
"Sekulow cited Bloomberg News reports that Mueller is scrutinizing some of Trump's business dealings, including with a Russian oligarch who purchased a Palm Beach mansion from Trump for $95 million in 2008."
"They're talking about real estate transactions in Palm Beach several years ago," Sekulow said. "In our view, this is far outside the scope of a legitimate investigation."
"The president has long called the FBI investigation into his campaign's possible coordination with the Russians a "witch hunt." But now, Trump is coming face-to-face with a powerful investigative team that is able to study evidence of any crime it encounters in the probe — including tax fraud, lying to federal agents and interference in the investigation."
"Mueller's probe has already expanded to include an examination of whether Trump obstructed justice in his dealings with Comey, as well as the business activities of Jared Kushner, Trump's son-in-law."
"Trump's team could potentially challenge whether a broad probe of Trump's finances prior to his candidacy could be considered a matter that arose "directly" from an inquiry into possible collusion with a foreign government."
"The president's legal representatives have also identified what they allege are several conflicts of interest facing Mueller, such as donations to Democrats by some of his prosecutors."
"Another potential conflict claim is an allegation that Mueller and Trump National Golf Club in Northern Virginia had a dispute over membership fees when Mueller resigned as a member in 2011, two White House advisers said. A spokesman for Mueller said there was no dispute when Mueller, who was FBI director at the time, left the club."
Another Republican in touch with the administration described the public steps as part of a broader effort aimed at "laying the groundwork to fire" Mueller.
Law enforcement officials described Sessions as increasingly distant from the White House and the FBI because of the strains of the Russia investigation.
Traditionally, Justice Department leaders have sought to maintain a certain degree of autonomy from the White House as a means of ensuring prosecutorial independence.
"But Sessions's situation is more unusual, law enforcement officials said, because he has angered the president for apparently being too independent while also angering many at the FBI for his role in the president's firing of Comey. "
"Currently, the discussions of pardoning authority by Trump's legal team are purely theoretical.  But if Trump pardoned himself in the face of the ongoing Mueller investigation, it would set off a legal and political firestorm, first around the question of whether a president can use the constitutional pardon power in that way."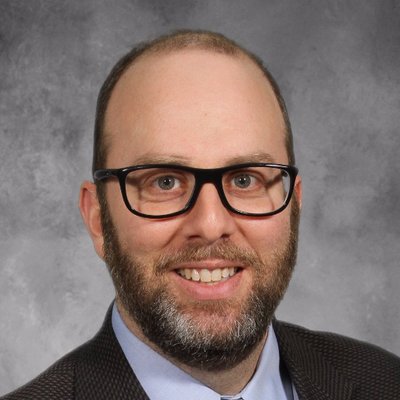 "This is a fiercely debated but unresolved legal question," said Brian C. Kalt, a constitutional law expert at Michigan State University."
"The power to pardon is granted to the president in Article II, Section 2, of the Constitution, which gives the commander in chief the power to "grant Reprieves and Pardons for Offences against the United States, except in Cases of Impeachment." That means pardon authority extends to federal criminal prosecution but not to state level or impeachment inquiries."
"No president has sought to pardon himself, so no courts have reviewed it. Although Kalt says the weight of the law argues against a president pardoning himself, he says the question is open and predicts such an action would move through the courts all the way to the Supreme Court."
This blog was last updated on 7/ 21/ 2017.