Until recently, when the republican President Donald Trump appointed his new Chief of Staff General John Kelly, the National Security Adviser General H.R. McMaster was thought to be on shaky grounds. He has been the recipient of an onslaught of alt-right conservative media attacks. But now he has been granted a reprieve to where he can even staff the National Security Council, as he sees fit, with competent personnel.
Here's the rest of the story…
On August 3, 2017, Bryan Bender, Josh Dawsey and Nahal Toosi of Politico penned the following report,  "Kelly gives McMaster cover in West Wing battles."
Excerpts:
"National security adviser H.R. McMaster, who has waged a pitched battle with other senior staff for control over policy and personnel on the National Security Council, is taking advantage of the shield offered by the arrival of his old military colleague John Kelly as White House chief of staff."
"Kelly told McMaster this week that he wanted him to remain as national security adviser, said two senior White House aides, and has encouraged him to make any staffing changes he deems necessary. McMaster took that as a green light this week to oust top intelligence aide Ezra Cohen-Watnick — a Michael Flynn hire who has a warm relationship with Jared Kushner, President Donald Trump's senior adviser and son-in-law — after months of trying."
"McMaster, a three-star general who was enlisted by Trump to replace Flynn in February, has been an increasingly volatile presence in the West Wing, operating under a cloud of rumors that Trump, with whom he is said to have a testy relationship, was considering reassigning him to another post, possibly sending him to oversee the war in Afghanistan."
"In recent weeks, according to more than half a dozen current and former officials who have had direct interaction with him, McMaster has bristled at White House aides close to Trump whom he perceives as undercutting his authority. He seethes over every national security leak and lashes out over negative news stories he thinks are spread by his enemies. And McMaster, whose temper is legendary, frequently blows his top in high-level meetings."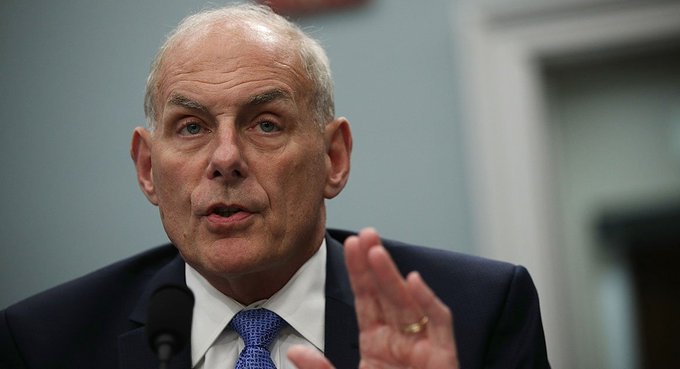 "He can be very intense," a McMaster confidant who speaks with him regularly and is a major supporter, told POLITICO Thursday. "Some find that difficult."
"McMaster is fiercely at odds with Steve Bannon, the Trump strategist who was removed from the principals committee of the National Security Council in April after McMaster's appointment. In mid-July, the two sparred openly, in a widely attended policy meeting about Afghanistan, with McMaster advocating greater U.S. involvement and Bannon arguing for a major pullback."
"The dispute got so out of hand, according to a pair of senior White House officials, that Secretary of Defense James Mattis had to intervene to get the discussion back on track."
"While he has occasionally clashed with Kushner, the influential son-in-law, has a better relationship with him these days, a White House official with direct knowledge said."
"The officials also said that McMaster fumes that he believes Bannon is responsible for leaking negative information about him to the news media — including via Breitbart.com,"
"Several of the officials, who like others spoke on the condition they not be identified for fear of losing their jobs, said McMaster, who holds a Ph.D. in American history, remains on shaky ground with Trump, who they said wants to keep him — for now."
"A spokesman for McMaster declined to address questions about McMaster's relationship with key White House officials and his plans in the days ahead."
"McMaster has steadily changed the complexion of the top White House policy shop in the past six months, going after people brought into the NSC by Flynn, who was forced to resign in February after failing to be truthful to Vice President Mike Pence about his contacts with the Russian ambassador during the presidential transition."
"Officials say McMaster had a leading role in pushing out K.T. McFarland, a former Fox News analyst and Reagan administration official who served as Flynn's deputy and has been nominated to be ambassador to Singapore. He ousted the top Middle East adviser, an Iran hawk, replacing him with a retired Army colonel and military academic. Another top aide was dismissed after penning a memo that accused globalists, bankers and the "deep state" of undermining Trump — something McMaster saw as trafficking in conspiracy theories."
"His assault on those whom some have derided as "Flynnstones" reached its pinnacle on Wednesday when he removed Cohen-Watnick. He had been trying to push him out at least since March, when it was alleged in some reports that without authorization he shared classified information with Rep. Devin Nunes (R-Calif.), who at the time was leading the House investigation of potential ties between the Trump campaign and the Russian government. Other reported accounts disputed that Cohen-Watnick shared the information with Nunes."
"Yet for at least a few weeks, Kushner and others close to Cohen-Watnick have tried to land him a different job, knowing his days at the NSC were probably numbered."
"McMaster, several of the officials related, was overruled by Kushner and Bannon when he first sought to fire Cohen-Watnick, and he seethed about his inability to get rid of Cohen-Watnick when an article appeared in The Atlantic last month titled "The Man McMaster Couldn't Fire."
McMaster has prevailed in some fierce policy fights — part of a broader battle between Trump administration officials with a more establishment and internationalist worldview, like Mattis and Secretary of State Rex Tillerson — to prevail over the more nationalist vision espoused by Bannon and Trump advisers Stephen Miller and Sebastian Gorka.
McMaster has achieved some big victories, like preventing Trump from using the controversial phrase "radical Islamic terrorism" that Flynn insisted upon and getting the president to explicitly endorse the NATO charter's Article 5 — which commits the United States to the defend its European allies — after sending mixed signals about the U.S. commitment to the alliance.
But McMaster was excluded from Trump's discussions with Russian President Vladimir Putin last month at the G-20 summit in Germany, has failed to convince Trump to send more troops to Afghanistan, and was barely able to keep the president from ditching the Obama-era deal with Iran to halt its nuclear weapons program.
"There is a split in the White House between the Bannon camp of ideologues and the McMaster-Mattis-Tillerson camp of more centrist intellectuals," said Pete Mansoor, a retired Army colonel who worked closely with McMaster and now teaches at Ohio State University. "And this conflict is playing out in real time as the Trump administration tries to flesh out its foreign policy and national security policy."
"The centrists appear to be winning the battle," Mansoor added. "But not always."
Despite what he has accomplished, McMaster is clearly still very much under fire.
"He is accused by his detractors of trying to undercut the president's agenda and has been the subject of a series of negative news stories that he blames on his enemies in the West Wing — especially Bannon, who people close to him say he believes was behind a recent string of stories on Breitbart that accuse him, among other things, of being anti-Israel."
"Before his White House arrival, McMaster was a darling of the media. His best-selling 1997 book, an indictment of the Joint Chiefs of Staff during the early years of the Vietnam War, gained him a reputation as one of the Army's leading thinkers."
"His later exploits as commander of an armored cavalry regiment near the Syrian border in 2006 formed the building blocks of the counterinsurgency strategy that underpinned the surge of American forces a year later to tamp down a sectarian war — and earned him public accolades from President George W. Bush."
"In the White House, McMaster finds the fierce public scrutiny grating, according several of his close supporters, including articles that have suggested he sullied his reputation by agreeing to work for Trump in the first place and for defending him publicly — particularly when he went to bat for his boss after reports that Trump shared classified information with visiting Russian officials in the Oval Office."
"It's hard to know how much of H.R.'s reported troubles are real and how much are just crafted by his enemies inside the White House," said Douglas Ollivant, a retired Army officer who served with McMaster in Iraq and is now a senior fellow at New America, a centrist think tank. "It's difficult to know what reality is."
"Another salvo was launched at McMaster on Thursday, after the Washington Post published embarrassing transcripts of Trump's calls with the leaders of Australia and Mexico, citing the National Security Council."
"If you are in charge of something and can't keep control of your own staff, you lose your job," said Rick Manning, a former official in the Bush administration and now president of the nonpartisan Americans for Limited Government, which blasted out a news release calling on Trump to fire his national security adviser. "He has lost control of the national security apparatus."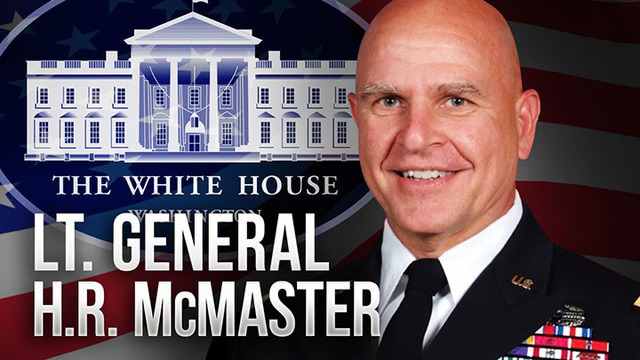 "But McMaster's supporters are certainly not counting him out yet and said his approach may ultimately win over who counts the most: Trump, who admires his hard-charging but thorough approach."
"He does respect those who produce at the end of the day and come in with a well-thought-out plan," said the confidant. "McMaster knows how to run a rigorous process. He seriously wants America to achieve its objectives and to provide the president thoroughly developed, integrated policy options."