Today, Saturday of August 12, 2017, "we the people" were reminded of the prevalence of racists in our country, exemplified by them acting out in a Charlottesville, VA rally against the removal of Confederate era statutes, with the amour of tolerance and cover granted  them by the republican party.
Then there were the republican pundits trying to equate "Black Lives Matter" protests with the racists' protests of today when there is no moral equivalency. The one group has been fighting against hate while the other has been promoting intolerance.
The Virginia Governor Terry McAuliff had to announce a "state of emergency" to end the violence which erupted between the racists at the rally and the counter-protesters. It was not until the early afternoon of Saturday (8/12/17), that the republican President Donald Trump tweeted a condemnation of the violence without ever referring directly to the White Nationalists/ White Supremacists/ racists.
Here's what the president tweeted, "We ALL must be united & condemn all that hate stands for. There is no place for this kind of violence in America. Lets come together as one!"
Later in the day (8/12/17), the president stated the following at a press conference, "We condemn in the strongest possible terms this egregious display of hatred, bigotry, and violence on many sides. On many sides," he said."
As per another 8/12/17 Washington Post report by Joe Heim, Ellie Silverman, T. Rees Shapiro and Emma Brown, "Former Ku Klux Klan leader David Duke, a Trump supporter who was in Charlottesville Saturday, quickly shot back at the president. "So, after decades of White Americans being targeted for discriminated & anti-White hatred, we come together as a people, and you attack us?" Duke tweeted. "I would recommend you take a good look in the mirror & remember it was White Americans who put you in the presidency, not radical leftists."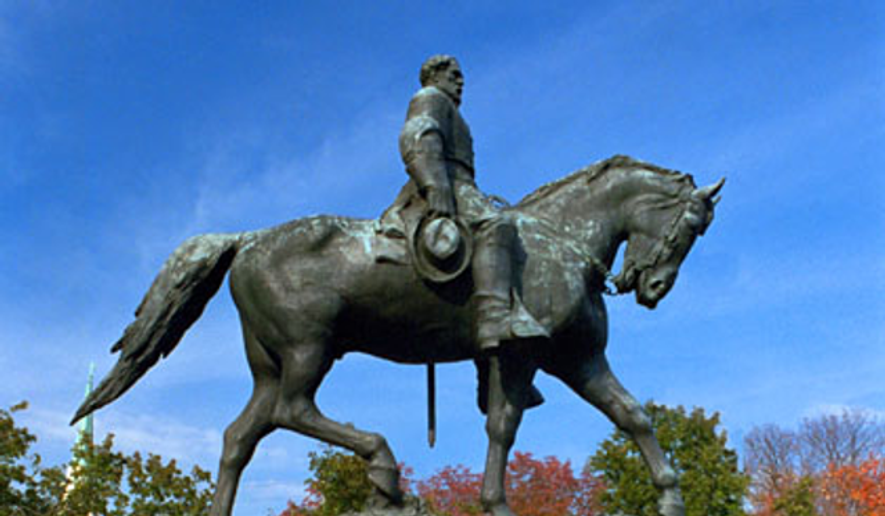 As per a  8/12/17 Sky TV News report (with worldwide viewing), "TV pictures showed fights erupting when the anti-Nazi protesters approached the white supremacists with what looked like a wooden banner."
"As they did so, they were met by a wall of men dressed in body armour and helmets, some of whom used pepper spray, police said."
"Other footage showed rivals on either side using hand-made shields as they fought each other."
"Initially it appeared as though police were not getting involved but the the Virginia State Police have since posted pictures of heavily armed officers carrying out arrests."
"The violence prompted First Lady Melania Trump to call for an end to the clashes, tweeting: "Our country encourages freedom of speech, but let's communicate w/o hate in our hearts. No good comes from violence. #Charlottesville."
"The clashes came after a federal judge ordered Charlottesville authorities to allow a weekend rally of white nationalists and other extremists to take place."
"The rally was organised to protest against Charlottesville's decision to remove a statue of Confederate General Robert E. Lee from the city's Emancipation Park."
"The Southern Poverty Law Center said it was expecting a range of far-right groups to attend including the National Socialist Movement, the League of the South, as well as "various anti-government, Patriot, militia, Klan, III Percenters and anti-immigration groups".
"The state of emergency (called by Gov. Terry McAuliff because of erupting violence) allows local officials to request additional resources if needed to respond to ongoing events, authorities said."
Here is the rest of the story…
On August 12, 2017, Joe Heim and Emma Brown of the Washington Post penned the following report, "White nationalists ordered to leave Va. park before planned 'Unite the Right' rally."
Excerpts:
"After a morning of violent clashes between white nationalists and counter-protesters, police ordered hundreds of people out of a downtown park, putting an end to a noon rally before it even began."
"Gov. Terry McAuliffe declared a state of emergency shortly before 11 a.m., blaming the violence on "mostly out-of-state protesters."
"I am disgusted by the hatred, bigotry and violence these protesters have brought to our state over the past 24 hours," McAuliffe (D) said."
"Other elected leaders in Virginia and elsewhere also urged peace, blasting the white supremacist views on display in Charlottesville as ugly. U.S. House Speaker Paul D. Ryan (R-Wis.) called their display "repugnant."
"But President Trump remained silent throughout the morning, as did Vice President Pence. First lady Melania Trump was the most prominent White House figure to weigh in, tweeting: "Our country encourages freedom of speech, but let's communicate w/o hate in our hearts. No good comes from violence." (President Trump finally tweeted a lukewarm denouncement in the early afternoon ob 8/121/17.)
"Using megaphones, police declared an unlawful assembly at about 11:40 a.m. and gave a five-minute warning to leave Emancipation Park, where hundreds of neo-Nazis, Ku Klux Klan members and other white nationalists (racists) had gathered to protest the planned removal of a Confederate statue. They were met by equal numbers of counter-protesters, including clergy, Black Lives Matter activists and Princeton professor Cornel West."
"Fighting that broke out in the city Friday night spilled into Saturday morning."
"Men in combat gear — some wearing bicycle and motorcycle helmets and carrying clubs and sticks and makeshift shields — fought each other in the downtown streets, with little apparent police interference. Both sides sprayed each other with chemical irritants and plastic bottles were hurled through the air."
"A large contingent of Charlottesville police officers and Virginia State Police troopers in riot gear were stationed on side streets and at nearby barricades but did nothing to break up the melee."
"The worst part is that people got hurt and the police stood by and didn't do a goddamn thing," said David Copper, 70, of Staunton, Va.
"A group of three dozen self-described "militia" men, who were wearing full camouflage and were armed with long guns, said they were there to help keep the peace, but they also did not break up the fights."
"There were vicious clashes on Market Street in front of Emancipation Park, where the rally was to begin at noon. A large contingent of white nationalist rally-goers holding shields and swinging wooden clubs rushed through a line of counter-protesters."
 "By 11 a.m., several fully armed militias and hundreds of right-wing rally-goers had poured into the small downtown park that was to be the site of the rally."
"After police ordered everyone to vacate the park, columns of white nationalists marched out, carrying Confederate and Nazi flags as they headed down Market Street in an odd parade. Counter protesters lined the sidewalks and shouted epithets and mocked the group as they walked by. At various points along the route, skirmishes broke out and shouting matches ensued."
"Charlottesville officials, concerned about crowds and safety issues, had tried to move the rally to a larger park away from the city's downtown. But Jason Kessler, the rally's organizer, filed a successful lawsuit against the city that was supported by the Virginia ACLU, saying that his First Amendment rights would be violated by moving the rally."
"Tensions began Friday night, as several hundred white supremacists chanted "White lives matter!" "You will not replace us!" and "Jews will not replace us!" as they carried torches marched in a parade through the University of Virginia campus."
"Meanwhile, hundreds of counter-protesters packed a church to pray and organize. A small group of counter-protesters clashed with the marchers shortly before 10 p.m. at the base of a statue of Thomas Jefferson, U-Va.' s founder."
"Police officers who had been keeping a wary eye on the march jumped in and broke up the fights. The marchers then disbanded, though several remained and were treated by police and medical personnel for the effects of (a) mace attack. It was not clear if any one was arrested."
"Saturday's Unite the Right rally (8/12/17) was being held to protest the planned removal of a statue of Confederate General Robert E. Lee. The city of Charlottesville voted to remove the statue earlier this year, but it remains in the Emacipation Park, formerly known as Lee Park, pending a judge's ruling."
"Saturday marked the second time in six weeks that Charlottesville has faced a protest from white supremacist groups for its decision to remove the statue.
"The torchlight parade drew sharp condemnations from Charlottesville Mayor Mike Signer and U-Va. President Teresa Sullivan."
"Sullivan described herself as "deeply saddened and disturbed by the hateful behavior"shown by the marchers."
"Signer said he was "beyond disgusted by this unsanctioned and despicable display of visual intimidation on a college campus." He called the chanting procession a "cowardly parade of hatred, bigotry, racism, and intolerance."
Washington Post: BREAKING NEWS, 2:33 p.m. At least six pedestrians were struck in a crash involving multiple vehicles in Charlottesville, according to the city government's Twitter account. Matthew Korbon said he was standing 10 feet from where the crash happened. He saw a car at high speed rear-end another car, then back up and plow through pedestrians. Charlottesville police said 3 vehicles were involved in the incident. (This was deliberate. It was a White Supremacist driver who plowed into a group of counter-protesters. Overall, 3 people are dead with 2 from a police helicopter crash; 35 were injured.)