Note: This is a reblog of a previous post.
After 30 years of being a registered republican I, as an older Italian American became an independent voter in 2016, because I felt that the republican party had lost its soul, its moral compass, the knowledge of what is right and wrong, a sense of decency and decorum. And too many, FOR TOO MANY YEARS, in my former party have been party to catering to the alt-right/ racist and all hate groups.
In my case, I had been awoken to a strain of racism that had permeated the republican party to where I could no longer remain. It started with the Trayvon Martin case. There were too many in my former party (2012-2013) who were propping up George Zimmerman as a hero when any sensible person could see he was a bum. Then there was the demonizing of Trayvon Martin as a pot smoking thug when he was just a kid walking home from a store. Incidentally a lot of my White neighbors' children have smoked pot. How would they like their children being treated likewise?
There are lots of other examples…
When I saw all the FOX TV hosts painting the "Black Lives Matter" movement as a hate group instead of a community trying to garner attention to wrongs being done in their towns, I realized that they had obtained their marching orders to signal a form of racism to their audience. They never considered that the protesters were simply raising the consciousness of injustices being ignored in their neighborhoods which had nothing to do with the promotion of violence against police and/ or  that many have police as family members.
Then along came the democrat President Barack Obama. I can't tell you how many times I've had to push back on fellow republicans when they would spout their talking points, like how he was a Muslim, born in Kenya and not really an American. With rare occasions, did "we the people" hear FOX TV folks, and/ or republican leaders/  lawmakers out-rightly and firmly denouncing this talk? NO!
And who was the number one marketer-in-chief of the myth that President Barack Obama was born in Kenya and not in Hawaii? How many republicans did "we the people" hear denouncing this talk? The silence was deafening.
And let me be clear. Anyone who has continued to accept this myth, he/ or she is infected with a form of racism. This is one of the major symptoms.
A majority in the republican party would like to say that racism no longer exists but this is NOT TRUE. It is such a virulent, insidious disease that has been spreading its ugly tentacles throughout the party. This ugliness has been allowed to flourish because republicans can't deal with the reality of racism in their party that they have allowed to flourish, unchecked.
THE REPUBLICAN PARTY HAS LOST ITS MORAL COMPASS WHICH IN TURN CREATED THE PERFECT ENVIRONMENT FOR A PRESIDENT TRUMP TO EMERGE TRIUMPHANT.
Here's the rest of the story…
July 14, 2017, Jennifer Rubin of Washington Post penned the following op-ed, "The GOP's moral rot is the problem, not Donald Trump Jr."
The key insight from a week of gobsmacking revelations is not that the Russia scandal may finally have an underlying crime but that, as David Brooks suggests, "over the past few generations the Trump family built an enveloping culture that is beyond good and evil." (Remember when the media collectively oohed and ahhed that, "Say what you will about Donald Trump, but his kids are great!"? Add that to the heap of inane media narratives that helped normalize Trump to the voters.) We now see that, sure enough, the Trump legal team (the fastest-growing segment of the economy) has trouble restraining its clients, explaining away initial, false explanations and preventing self-incriminating statements. (The biggest trouble, of course, is that the president lied that this is all "fake news" and arguably committed obstruction of justice to hide his campaign team's misdeeds.)"
"Let me suggest the real problem is not the Trump family, but the GOP. To paraphrase Brooks, "It takes generations to hammer ethical considerations out of a (party's) mind and to replace them entirely with the ruthless logic of winning and losing." Again, to borrow from Brooks, beyond partisanship the GOP evidences "no attachment to any external moral truth or ethical code."
"Let's dispense with the "Democrats are just as bad" defense. First, I don't much care; we collectively face a party in charge of virtually the entire federal government and the vast majority of statehouses and governorships. It's that party's inner moral rot that must concern us for now. Second, it's simply not true, and saying so reveals the origin of the problem — a "woe is me" sense of victim-hood that grossly exaggerates the opposition's ills and in turn justifies its own egregious political judgments and rhetoric. If the GOP had not become unhinged about the Clintons, would it have rationalized Trump as the lesser of two evils? Only in the crazed bubble of right-wing hysteria does an ethically challenged, moderate Democrat become a threat to Western civilization and Trump the salvation of America."
"Indeed, for decades now, demonization — of gays, immigrants, Democrats, the media, feminists, etc. — has been the animating spirit behind much of the right. It has distorted its assessment of reality, giving us anti-immigrant hysteria, promulgating disrespect for the law (how many "respectable" conservatives suggested disregarding the Supreme Court's decision on gay marriage?), elevating Fox News hosts' blatantly false propaganda as the counterweight to liberal media bias and preventing serious policy debate. For seven years, the party vilified Obamacare without an accurate assessment of its faults and feasible alternative plans. "Obama bad" or "Clinton bad" became the only credo — leaving the party, as Brooks said of the Trump clan, with "no attachment to any external moral truth or ethical code" — and no coherent policies for governing."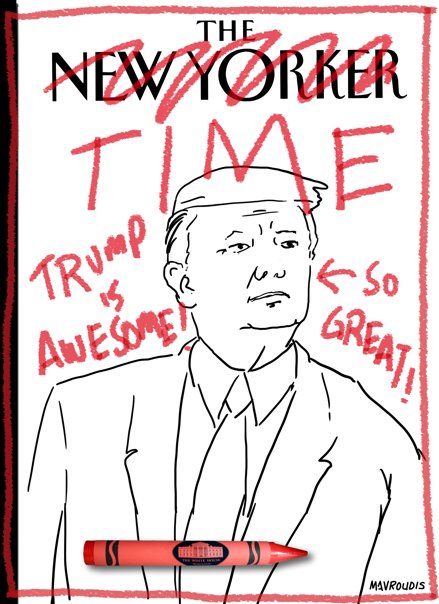 "We have always had in our political culture narcissists, ideologues and flimflammers, but it took the 21st-century GOP to put one in the White House. It took elected leaders such as House Speaker Paul D. Ryan (R-Wis.) and the Republican National Committee (not to mention its donors and activists) to wave off Trump's racists attacks on a federal judge, blatant lies about everything from 9/11 to his own involvement in birtherism, replete evidence of disloyalty to America (i.e. Trump's "Russia first" policies), misogyny, Islamophobia, ongoing potential violations of the Constitution's emoluments clause (along with a mass of conflicts of interests), firing of an FBI director, and now, evidence that the campaign was willing to enlist a foreign power to defeat Clinton in the presidential election."
"Out of its collective sense of victim-hood came the GOP's disdain for not just intellectuals but also intellectualism, science, Economics 101, history and constitutional fidelity. If the Trump children became slaves to money and to their father's unbridled ego, then the GOP became slaves to its own demons and false narratives. A party that has to deny climate change and insist illegal immigrants are creating a crime wave — because that is what "conservatives" must believe, since liberals do not — is a party that will deny Trump's complicity in gross misconduct. It's a party as unfit to govern as Trump is unfit to occupy the White House. It's not by accident that Trump chose to inhabit the party that has defined itself in opposition to reality and to any "external moral truth or ethical code."