As we have all learned that the republican President Donald Trump' chief strategist, Steve Bannon was ousted from the White House on August 18, 2017, whereupon, he returned to his former position as chairman of the media outlet Bretibart News. Mr. Bannon has become well  known for his White nationalist's racist viewpoints which were reflected in the media website that he helped create. He himself has described Breibart News has the go-to resource for White nationalists.
No sooner had Mr. Bannon resumed his old position, he started publicly promising to hold the president accountable if he deviates from the so-called Bannon plan.
Any attempt to depict Breitbart News as anything other than the White supremacists' preferred news outlet with its penchant for "fake news" should be dispelled as per the below reminders.
Here is the rest of the story...
On November 14, 2016, Heather Saul of the Independent penned the following report, "Steve Bannon: Some of the worst Breitbart headlines published under Donald Trump's chief strategist."
"Headlines to emerge from the site have spoken to the sexism, racism, religious discrimination and xenophobia which exploded during such a polarizing US election."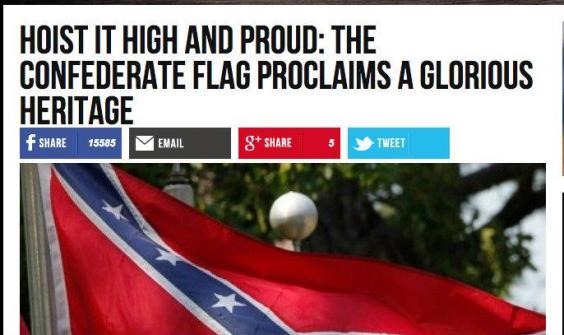 "With Bannon at the helm, content on the site has become increasingly contentious. Feminists and Muslims are routinely attacked. Women speaking out on issues such as harassment have been criticised, including in a piece by comment and tech writer Milo Yiannopoulos, now permanently banned from Twitter, which declared: "The solution to online 'harassment' is simple: Women should log off."
"Women are — and you won't hear this anywhere else — screwing up the internet for men by invading every space we have online and ruining it with attention-seeking and a needy, demanding, touchy-feely form of modern feminism that quickly comes into conflict with men's natural tendency to be boisterous, confrontational and delightfully autistic."

"Other headlines include "Does feminism make women ugly?" and "Birth control makes women unattractive and crazy," another piece by Yiannopoulos, this time discouraging the use of contraceptives."
"God-fearing nutcases like me have long argued that birth control, like abortion (or "the murder of children," if you prefer), is the work of the Devil," he writes. "Like all things discouraged by the Bible, it leads only to misery and suffering — for young men as well as women."
"Tossing out birth control isn't just kinder to women, it may be the only way to save civilisation. Sorry, no offence, but it's true. And hey! It's what God wants, too."
"Trannies whine about hilarious Bruce Jenner" deliberately misgendered Caitlyn Jenner after her transition. The article criticised the reaction to a billboard joking about the former Olympic athlete undergoing gender reassignment surgery."

The way in which articles on the site have distorted Islam has proved particularly controversial. In one, "Political correctness protects Muslim rape culture", the website blamed an apparent increase in reports of sexual assault in Europe on Muslims. "An epidemic of rape cases across Europe has police in the UK, Norway, Sweden, Germany and other nations worried," it began. "But you won't hear much about it in the US mainstream media because the epidemic is a byproduct of the influx into Europe of a million, mostly Muslim, migrants."
The following Breitbart headlines are samplings from Snopes.com has fact checked under the title, "Aricles tagged: Breibart40 Total:"
News  Entertainment News
Did National Public Radio Suppress an Interview With Milo Yiannopoulos?
Jul 19th, 2017The commentator claims that the public radio network nixed an interview with him because he was "too articulate".
 Fact Check  Science
Peer-Reviewed Study Proves All Recent Global Warming Fabricated by Climatologists?
Jul 14th, 2017A blog post, even if you like it and it is presented in downloadable PDF form, is not a peer-reviewed study.
 Fact Check  Politics
Is SPLC a 'Left-Wing Smear Group' That Encourages Violent Attacks?
Jun 15th, 2017Partisan web sites have attempted to link Scalise shooter James Hodgkinson to the civil rights watchdog group Southern Poverty Law Center.
Did 58 Scientific Papers Published in 2017 Say Global Warming is a Myth?
Jun 8th, 2017An article on Breitbart News used flawed interpretations from a climate skeptic blog to amplify a grossly inaccurate understanding of climatological research.
 Fact Check
Is Paul Ryan 'Out' as Speaker of the House?
Apr 26th, 2017Ryan has no plans to voluntarily leave his influential post, and it's unclear if any serious effort to replace him is afoot.
 News
Is Russia-Backed 'Fake News' Now Being Used in French Elections?
Apr 24th, 2017Experts caution that a Kremlin-backed disinformation campaign thought to have been carried out during the 2016 United States election may now be plaguing France.
 News  Business News
Breitbart Targeted by Calls for Advertising Boycott
Mar 11th, 2017The conservative web site has been the focus an effort to stop advertisers from doing business with them.
 Fact Check
Did Target's Stock 'Crash' Due to Their Transgender Bathroom Policy?
Mar 1st, 2017The big box retailer gave investors lower-than-expected forecasts due to increasing online sales, news that affected the company's stock price.
 Fact Check  Fake News
Stephen Bannon: 'Nobody Can Blame You for Beating Your Wife If It's Out of Love'?
UpdatedA fake news web site put words in Trump strategist Stephen Bannon's mouth to the effect that he defended spousal abuse as an act of "love."