DISCLAIMER: I do not support acts of violence when protesters are attending a rally or any scheduled event whether they are being perpetrated by activists from the left or the right.
According to the following reporting, it is my contention that just like the far-right has been exaggerating its portrayal of the Black Lives Matter Movement as a hate/ terrorist group, it is doing likewise with this DisruptJ20/ antifa movement.
It troubles me that James O'Keefe who's famous for his doctored videos of ACORN and then Planned Parenthood did one for this DisruptJ20/ antifa before the president's inauguration day.  See: New O'Keefe Video: Leftists Planning Stink Bombs at  Deploraball http://www.breitbart.com/….Jan 16, 2017 
His involvement tells me that this story bears further scrutiny. This DisruptJ20 was the umbrella organization with participants who signed up from 55+ disparate groups to join in 1/20/17 inauguration day events. In my opinion the name "antifa" has been introduced into the commonly used vernacular to make it sound bigger and better organized than it is, similar to how the right attempted to introduce the phrases "alt-left and alt-right. 
Here is what's posted on James Okeefe's Project Veritas website:
"In order to "protest" the 2017 inauguration, many groups teamed up for an event they were calling #DisruptJ20. The plan of this umbrella organization was to turn the inauguration into a "clusterf*ck."
"Project Veritas secretly embedded our journalists deep within DisruptJ20 to uncover their plots. Some of their plans were so dangerous, we took an unprecedented measure and brought our footage to the CIA, the Secret Service, and the DC Metro Police, which led to an arrest. "
The following is what's been posted on the website of the Washington DC Metropolitan Police Department:
Arrest Made in a Conspiracy to Commit an Assault
"The Metropolitan Police Department announced an arrest has been made in a Conspiracy to Commit an Assault offense that occurred in the 500 block of 14thStreet, Northwest. It was determined that several individuals made plans to disrupt inauguration activities in an unlawful way."
"On Thursday, January 19, 2017, pursuant to a DC Superior Court arrest warrant, 34-year-old Scott Ryan Charney of Northwest, DC, was arrested in the area of 14th and Newton Streets, Northwest, and charged with Conspiracy to Commit an Assault."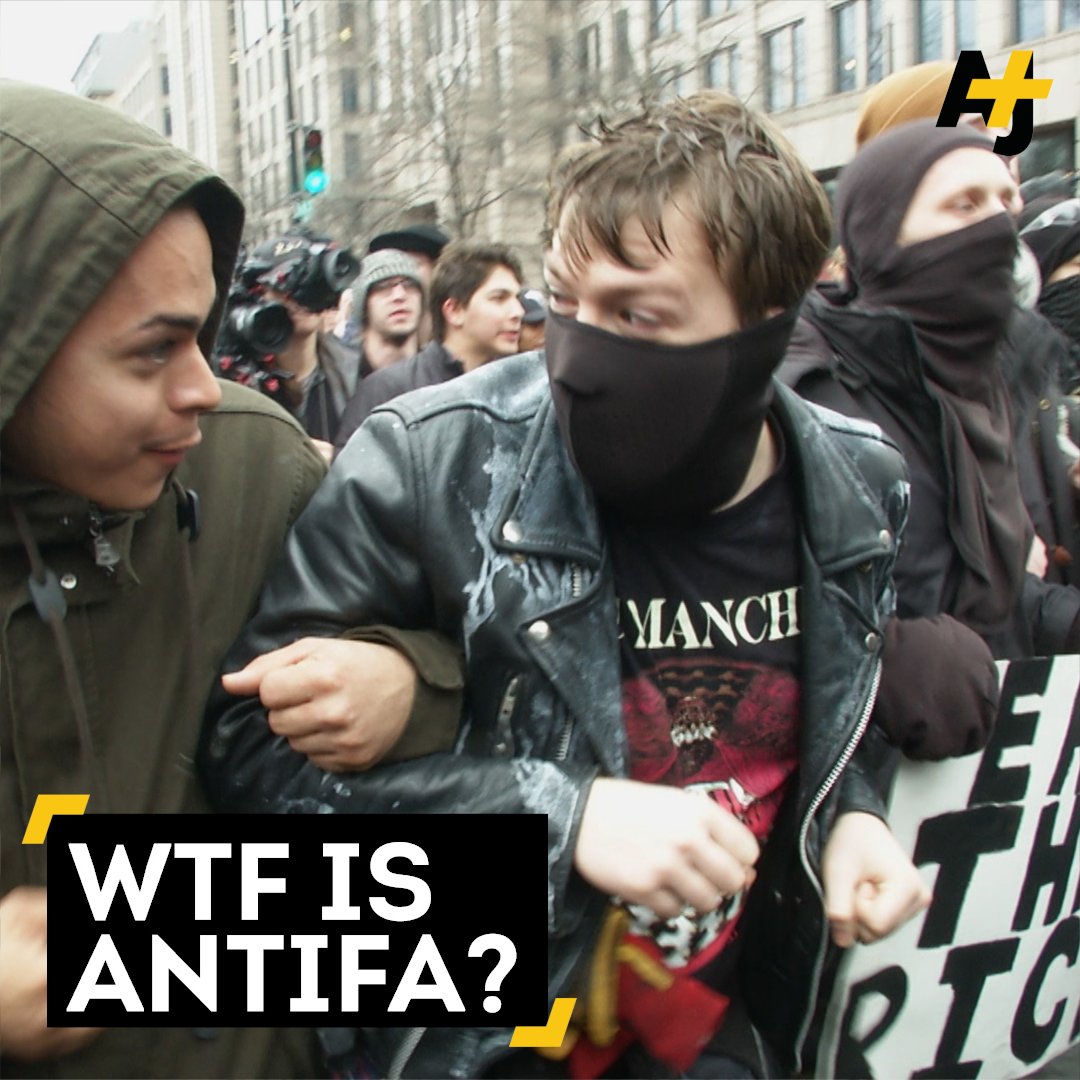 Here is the rest of the story…
On January 23, 2017, Salon published a report originally posted by Sarah Lazare on AlterNet, "Welcome to Trump's America: Felony riot charges against inauguration protesters signal alarming wave of repression."
Excerpts:
"More than 200 people (DisruptJ20) who were mass-arrested at the Washington, D.C. protests against the inauguration of Donald Trump have been hit with felony riot charges that are punishable by up to 10 years in prison. Those picked up in the sweep — including legal observers and journalists — had their phones, cameras and other personal belongings confiscated as evidence, a lawyer confirmed to AlterNet."
 (Warning: Graphic)
"Demonstrators warn that the protesters, (were) met with riot police violence, National Guard and Department of Homeland Security deployments, heavy surveillance and law enforcement snipers positioned on rooftops."
"These charges (by law enforcement) are absolutely horrifying. They are just trying to stop any resistance to the Trump administration," Samantha Miller, an organizer with the Disrupt J20 Collective, told AlterNet. "
"The vast majority of the roughly 230 people who were kettled and mass-arrested at the anti-capitalist bloc (DisruptJ20)  during Friday's protests have been charged under the felony riot act, said Mark Goldstone, a National Lawyers Guild-affiliated attorney who has defended protesters in Washington, D.C. for more than 30 years. Washington, D.C. authorities  put this number at 217. Goldstone confirmed to AlterNet that legal observers and journalists were among those detained in the sweep, explaining that, throughout his career in Washington, D.C., he has never seen mass charges of this kind."
"Jeffrey Light, a Washington DC lawyer who provided legal support to the Disrupt J20 Collective (antifa), agreed with this assessment. "I have been representing protesters for 13 years now, and I have never seen felony rioting charges in Washington, D.C. It is not one of the standard laws that they tend to use. This is unusual. It is rare to use that charge."
"Across the board, all phones and cameras are being held as evidence, and they are also detaining gloves and cell phone chargers as evidence," said Light. "They are giving people their wallets back generally, but that's it."
"According to a class-action lawsuit filed by Light, those picked up in the sweep and hit with felony riot charges already endured abuse at the hands of the police. "Our class action lawsuit charges that the police were rounding up everyone on the street without warning and putting them under arrest and using excessive force," said Light. "There were a number of weapons we haven't seen Washington, D.C. police use in recent memory, flash bang grenades and tear gas. In addition to chemical irritants, they were assaulting people with batons. They were beating people."
"Those kettled by police were forced to wait for hours in the street and on school buses, many of them going untreated for injuries, say supporters."
See Link: Alexei Wood on Vimeo https://vimeo.com/lexshoots .. DisruptJ20 march protest January 20th, 2017.
On May 1, 2017, Steven Nelson of US News penned the following report, "Independent Journalist Now Faces 70 Years in Prison After Inauguration Mass Arrest."
Excerpts:
"You are all going to jail," a police officer shouted after being shown press credentials on the day of President Donald Trump's inauguration in Washington. A different officer poked a reporter with a baton when he asked to leave."
"Officers had corralled people, many of them black-clad participants of an anti-capitalist march (DisruptJ20), after a chase through downtown streets as store windows were smashed."
"As pepper spray burns sank in, some reporters were allowed to walk away without arrest. Others joined legal observers for a night behind bars and were charged with felony rioting, which carries a statutory maximum of 10 years in prison."
Professional photographer Alexei Wood, who live-streamed footage of the Jan. 20 march and its aftermath to Facebook, resigned himself to arrest.
"In the months since, cases against seven other journalists, including those not affiliated with media companies, have been dropped. But at least two independent journalists still face charges."
"Wood, the other, faces a statutory maximum of more than 70 years in prison after he and 211 others were indicted on additional rioting and destruction of property charges by a grand jury Thursday."
"I was there to document and that's exactly what I did," Wood tells U.S. News. "I'm pissed that [the] prosecution is using my footage as discovery but hasn't given me journalistic credit."
"Wood's live-stream, still available on Facebook, offers one of the most comprehensive documentary accounts of the mayhem moments before Trump took office."
" 
His 42-minute clip begins with the march's origin at Logan Circle and ends with the cordon. Wood speaks informally, cursing occasionally."
"It's real interesting now," he says as police close in. Earlier, he clarifies for viewers that they're hearing firecrackers – not gunshots. He comments in disbelief when an activist throws a projectile at the crotch of a uniformed officer. He speaks with a bloodied Trump supporter."
"Wood's video shows that he did not spray-paint private property or smash windows, and he did not seek to break through a police line, staying at a distance for the shot. Still, he and 211 others covered by last week's superseding indictment are hit with five felony property destruction and three rioting charges each."
"Each destruction of property charge carries a statutory maximum of 10 years in prison and a $5,000 fine."
"It's unclear why Wood has not been afforded the same deference as other independent journalists."
"Shay Horse, a photographer who describes himself as an anarchist in his Twitter bio, and independent livestream videographer Matt Hopard were among the journalists to see their charges dismissed."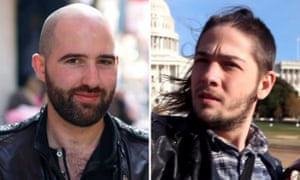 "The case against Hopard was dismissed on Jan. 30 alongside the charges facing Alex Rubinstein of RT and documentary filmmaker John Keller.
"After a review of evidence presented to us by law enforcement, we have concluded that we will not proceed with the charges against the three defendants, who are journalists," the U.S. attorney's office said in a statement.
Evan Engel, a senior producer for Vocativ, had previously seen charges dismissed on Jan. 27, after his employer hired a well-known D.C. attorney.
On Feb. 21, charges were dropped against Horse and two other photographers, Alexander Contompasis and Cheney Orr.
 "Attorney Wylie Stecklow, who worked with local defense lawyers for Horse and Hopard, says that although they were not employed by a professional media organization, they sought to prove to prosecutors they were operating as journalists."
"Wood, like Hopard, has filmed other protests. He streamed footage from the 2016 Republican and Democratic national conventions." 
"Inauguration rioting charges against at least 22 people, including the journalists, have been dropped. Others have been charged as police investigate further."
"So far, three activists have pleaded guilty to charges related to the fracas."
"Two people have pleaded guilty to misdemeanor rioting, at least one of them receiving one year on probation."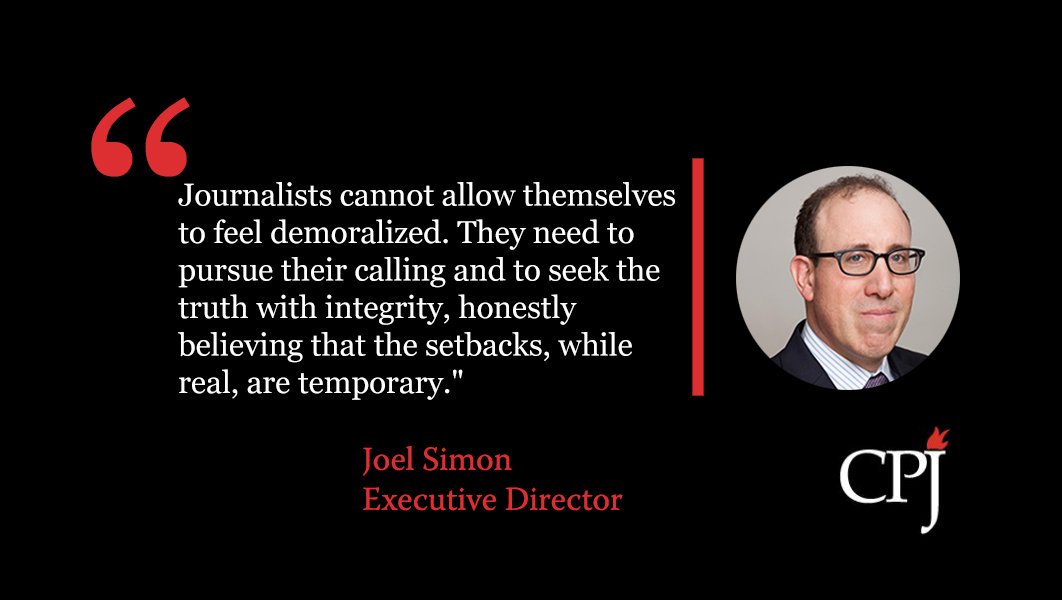 "The superseding indictment is an unprecedented effort to explicitly charge people with acts they did not commit, that were committed by others, based solely on proximity and assumed shared political views. That basis for prosecution stands in direct violation of the First Amendment's guarantee of freedom of expression, assembly and association," says Mara Verheyden-Hilliard of the Partnership for Civil Justice."
Verheyden-Hilliard, who spearheaded lawsuits that won large settlements after previous mass-arrests in the nation's capital, says "this is an overt effort to justify a mass illegal arrest devoid of particularized probable cause in the absence of evidence of actual criminal conduct."