This is a true horror story which will be getting more media coverage. The Florida TV news anchors have stated that a criminal investigation has been started. Due to the after effects of Hurricane Irma, in south Florida, a Rehabilitation center/ nursing home with elderly patients lost power and thus, its air conditioning was not working. The heat soared where eight elderly peoples died, and this occurred while there was a fully functioning hospital with power, located across the street.
On background, about 10 years ago, a  republican led Florida legislative body failed to pass a bill requiring nursing homes to have functioning back-up generators to insure adequate air conditioning levels during power outages due to storms.
Recently, it has been reported that this nursing home facility has been denied future Medicare monies.
Meanwhile the republican President Donald Trump has been in the process of ending another Obama-era regulation— this one about nursing homes. The Obama administration's rule would've made it easier for nursing home residents to sue for extreme negligence or abuse. But the Trump administration has been working to replace that rule with a new one which would make it almost impossible for nursing home residents to seek redress via the court systems. What will be happening is that before new nursing home residents can gain entry, they will be handed an agreement to go to arbitration instead of suing if something goes wrong.
Here's the rest of the story...
On September 14, 2017, Terence Cullen and Leonard Greene of the NY Daily News penned the following report, "Eight elderly Florida nursing home residents die after Hurricane Irma cuts off facility's air conditioning."
Excerpts:
"Eight elderly residents died Wednesday (9/13/17) after Hurricane Irma knocked out the air conditioning to a South Florida nursing home, leaving dozens helpless in the sweltering facility."
"A tree landed on a transformer at the Rehabilitation Center at Hollywood Hills, and while the facility has a backup generator, it doesn't feed the air-conditioning system, officials said."
"After responding to three early morning calls Wednesday about patients in distress, firefighters went through the facility full of seniors who were suffering in the sizzling heat."
"Three people were found dead inside and another 150 patients were evacuated to hospitals, many on stretchers or in wheelchairs, authorities said. By the afternoon, five more had died."
"Patients were treated for dehydration, breathing difficulties and other heat-related ills, authorities said."
"Broward County said the nursing home had initially alerted the county emergency operations center on Tuesday (9/12/17) that it had lost power, but when asked if it had any medical needs or emergencies, it did not request help."
"Police have launched a criminal investigation into the deaths, with Hollywod Police Chief Tomas Sanchez noting that it was "extremely hot on the second floor." Daytime temperatures have hovered in the 80s this week."
"An employee at the 152-bed nursing home told NBC-Miami the building was cool on Tuesday, but dangerously hot by Wednesday morning (9/13/17)."
"The victims who died have been identified as Bobby Owens, 84; Manuel Mario Medieta, 96; Miguel Antonio Franco, 92; Estella Hendricks, 71; Gail Nova, 71; Carolyn Eatherly, 78; Betty Hibbard, 84, and Albertina Vega, 99."
"They were sick already," Dr. Craig Mallak, Broward County medical examiner, told the Associated Press. "It's going to be tough to tell how much was the heat and how much of it was they were sick already."
"Patient Ofelia Carrillo, 97, needed a special chair to be taken out of the center. The situation infuriated her daughter, Madeleine Alvarez."
"This is the most stressful situation I've lived in my life," she told the Associated Press."
"Most of the evacuated patients were treated for respiratory distress, dehydration, and heat-related issues, officials said, and about 12 of the patients remained in the emergency room as of late Wednesday (9/13/17)."
"Nursing homes in Florida are required by state and federal law to file an emergency plan that includes evacuation plans for residents. County officials released documents showing that the Hollywood facility was in compliance with that regulation and that it held a hurricane drill with its staff in October."
"But the center was cited in February 2016, when inspectors found problems with the generator's maintenance, along with other safety issues, according to state records. The problems were corrected within a month, the Sun Sentinel reported."
"Of Florida's 309 hospitals, all operational facilities have power or are running on generator power, Scott said. Ten Florida hospitals are closed and are cooperating with the state on a schedule for reopening."
Here are excerpts from the 9/13/17 New York Times report by Neil Reisner, Sheri Fink and Vivian Yee, titled, "Eight Dead From Sweltering Nursing Home as Florida Struggles After Irma."
y NEIL REISNER, SHERI FINK and VIVIAN YEE
"The first patient was rushed into the emergency room of Memorial Regional Hospital around 3 a.m. on Wednesday, escaping a nursing home that had lost air-conditioning in the muggy days after Hurricane Irma splintered power lines across the state."
"Another arrived at 4 a.m. After a third rescue call, around 5 a.m., the hospital's staff was concerned enough to walk down the street to check the building themselves."
What they found was an oven.
"The Rehabilitation Center at Hollywood Hills needed to be evacuated immediately. Rescue units were hurrying its more than 100 residents out. Dozens of hospital workers established a command center outside, giving red wristbands to patients with critical, life-threatening conditions and yellow and green ones to those in better shape."
"Checking the nursing home room by room, the hospital staff found three people who were already dead and nearly 40 others who needed red wristbands, many of whom had trouble breathing. The workers rushed them to Memorial's emergency room, where they were given oxygen. The rest went to other hospitals nearby."
"Four were so ill that they died soon after arriving. In the afternoon, the authorities learned that another had died early in the morning, and was initially uncounted because the person had been taken directly to a funeral home."
"In all, eight were dead."
"We had no idea the extent of what was going on until we literally sent people room to room to check on people," said Dr. Randy Katz, the hospital's chairman of emergency medicine."
"Three days after the hurricane had howled through South Florida, some of the most vulnerable people in the state were dying of an electrical failure."
"One relative who visited on Tuesday (9/12/17) afternoon said she had been so alarmed by the conditions inside that she herself called Florida Power & Light four times. The relative, Eli Pina, said the power company told her that help was on the way. But none came."
"It felt like 110 degrees," said Ms. Pina, whose 96-year-old mother, Mirelle Pina, was evacuated from the nursing home on Wednesday. "I think it's the fault of FPL," she added. "They said they were going to come but they didn't."
"In an interview with the local ABC station, Dave Long, who worked for an air-conditioning company that serviced the nursing home, said he had been asking Florida Power & Light since Monday to fix a fuse in the system that had "popped" out because of damage from the hurricane."
"We've been calling and calling," Mr. Long said. "I can't do anything until we get that fuse popped back in."
"Rob Gould, a spokesman for the power company, said at a news conference Wednesday (9/13/17), that the company met in March with Broward County officials to discuss hurricane preparations, but that the officials had not flagged the nursing home as "top-tier" critical infrastructure that would need power first. Memorial Regional Hospital, where many residents were taken, was in the top tier."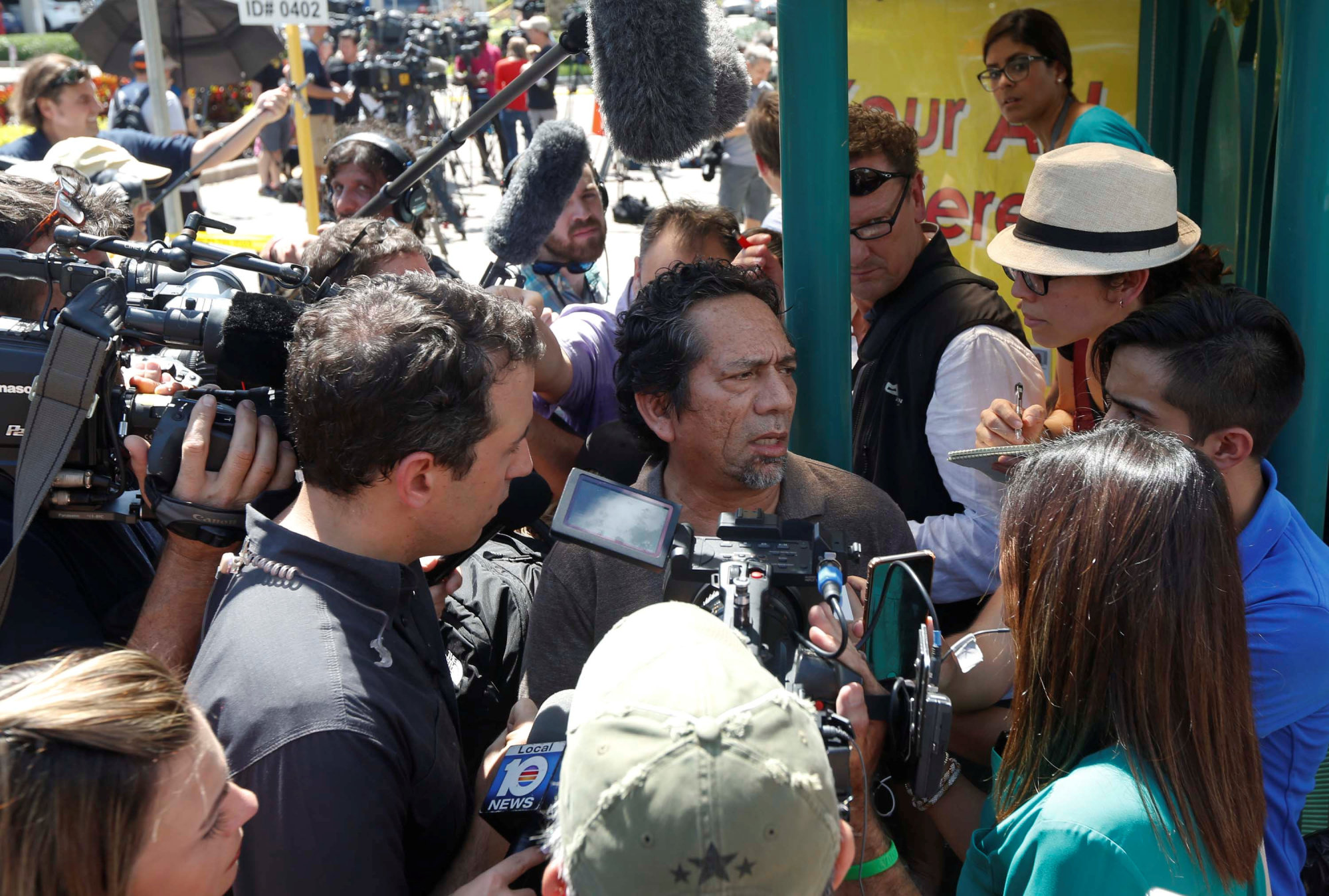 "Broward County officials, though, said in a statement that they had relied on a Florida Power & Light document saying that nursing homes were "non-critical, but play a decisive role in community recovery," suggesting they were considered a high priority for restoration but not the highest. On Tuesday morning (9/12/17), after the nursing home reported that the air-conditioning was out, county officials asked the utility to make it, along with other nursing homes, a higher priority."
"The utility "said there were too many to escalate all of them," Barbara Sharief, the Broward County mayor, said in an interview."
"Florida requires nursing homes to ensure emergency power in a disaster as well as food, water, staffing and 72 hours of supplies. A new federal rule, which takes effect in November, adds that the alternative source of energy must be capable of maintaining safe temperatures."
This blog was updated on 9/18/17.