It looks like the FBI's Special Counsel Robert Mueller III has plans to indict the republican President Donald Trump's former campaign manager Paul Manafort. The below described actions by Mr. Mueller's office are major clues of this. It turns out that the president has kept in regular contact with Mr. Manafort, long after the president had fired him mid summer 2016.
Here's the rest of the story…
On September 18, 2017, Sharon LaFraniere, Matt Apuzzo and Adam Goldman of the New York Times penned the following report, "With a Picked Lock and a Threatened Indictment, Mueller's Inquiry Sets a Tone."
Excerpts:
 Paul J. Manafort was in bed early one morning in July when federal agents bearing a search warrant picked the lock on his front door and raided his Virginia home. They took binders stuffed with documents and copied his computer files, looking for evidence that Mr. Manafort, President Trump's former campaign chairman, set up secret offshore bank accounts. They even photographed the expensive suits in his closet.
"
The special counsel, Robert S. Mueller III, then followed the house search with a warning: His prosecutors told Mr. Manafort they planned to indict him, said two people close to the investigation."
"The moves against Mr. Manafort are just a glimpse of the aggressive tactics used by Mr. Mueller and his team of prosecutors in the four months since taking over the Justice Department's investigation into Russia's attempts to disrupt last year's election, according to lawyers, witnesses and American officials who have described the approach. Dispensing with the plodding pace typical of many white-collar investigations, Mr. Mueller's team has used what some describe as shock-and-awe tactics to intimidate witnesses and potential targets of the inquiry.
"Mr. Mueller has obtained a flurry of subpoenas to compel witnesses to testify before a grand jury, lawyers and witnesses say, sometimes before his prosecutors have taken the customary first step of interviewing them. One witness was called before the grand jury less than a month after his name surfaced in news accounts. The special counsel even took the unusual step of obtaining a subpoena for one of Mr. Manafort's former lawyers, claiming an exception to the rule that shields attorney-client discussions from scrutiny."
"They are setting a tone. It's important early on to strike terror in the hearts of people in Washington, or else you will be rolled," said Solomon L. Wisenberg, who was deputy independent counsel in the investigation that led to the impeachment trial of President Bill Clinton in 1999. "You want people saying to themselves, 'Man, I had better tell these guys the truth.'"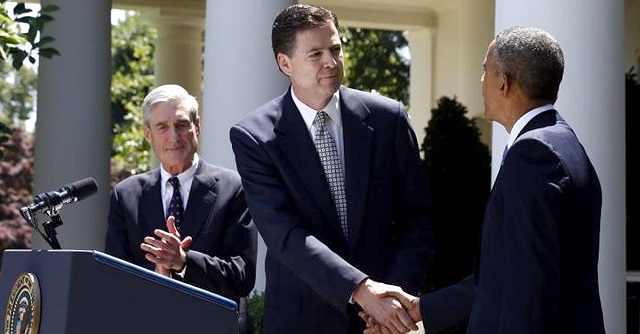 "Few people can upend Washington like a federal prosecutor rooting around a presidential administration, and Mr. Mueller, a former F.B.I. director, is known to dislike meandering investigations that languish for years. At the same time, he appears to be taking a broad view of his mandate: examining not just the Russian disruption campaign and whether any of Mr. Trump's associates assisted in the effort, but also any financial entanglements with Russians going back several years. He is also investigating whether Mr. Trump tried to obstruct justice when he fired James B. Comey, the F.B.I. director."
"Mr. Manafort is under investigation for possible violations of tax laws, money-laundering prohibitions and requirements to disclose foreign lobbying. Michael T. Flynn, the former national security adviser, is being scrutinized for foreign lobbying work as well as for conversations he had last year with Russia's ambassador to the United States. On Monday, Mr. Flynn's siblings announced the creation of a legal-defense fund to help cover their brother's "enormous" legal fees."
"The wide-ranging nature of Mr. Mueller's investigation could put him on a collision course with Mr. Trump, who has said publicly that Mr. Mueller should keep his investigation narrowly focused on last year's presidential campaign. In an interview with The New York Times, Mr. Trump said Mr. Mueller would be overstepping his boundaries if he investigated his family's finances unrelated to Russia."
"Ty Cobb, a lawyer brought in to manage the White House response to the inquiry, has told administration officials that he wants to avoid any subpoenas from the special prosecutor."
"Staff members have been working long hours answering Mr. Mueller's request for 13 categories of documents, including records related to Mr. Comey's firing and Mr. Trump's role in drafting a misleading statement about a June 2016 meeting between campaign officials and Russian-born visitors. Nonetheless, the demand for documents has provoked at least one angry confrontation between Mr. Cobb and Donald F. McGahn II, the White House counsel, over whether certain documents should be withheld to protect the president's right to confidentiality."
"But associates of both Mr. Manafort and Mr. Flynn have received more peremptory treatment. Instead of invitations to the prosecutor's office, they have been presented with grand jury subpoenas, forcing them to either testify or take the Fifth Amendment and raise suspicions that they had something to hide. At least three witnesses have recently been subpoenaed to testify about Mr. Manafort: Jason Maloni, a spokesman who appeared before the grand jury for more than two hours on Friday, and the heads of two consulting firms — Mercury Public Affairs and the Podesta Group — who worked with Mr. Manafort on behalf of Viktor F. Yanukovych, the pro-Russia former president of Ukraine."
"
"Mr. Mueller's team also took the unusual step of issuing a subpoena to Melissa Laurenza, a specialist in lobbying law who formerly represented Mr. Manafort, according to people familiar with the subpoena. Conversations between lawyers and their clients are normally considered bound by attorney-client privilege, but there are exceptions when lawyers prepare public documents that are filed on behalf of their client."
"Mr. Mueller's team has occasionally been caught by surprise, hearing of possibly important information only when it is revealed in the news media."
"This was the case in July, when Mr. Mueller's prosecutors learned about email exchanges between Donald Trump Jr. and an emissary for a Kremlin-connected Russian oligarch only after they were disclosed in The New York Times, according to a law enforcement official who spoke on condition of anonymity. Donald Trump Jr., the president's son, set up the Trump Tower meeting to receive what he was told would be damaging information about Hillary Clinton from the Russian government."
"Soon after his name surfaced, one of the Russian-born participants at the meeting, Rinat Akhmetshin, was ordered to testify before the grand jury, according to one of Mr. Akhmetshin's associates."
"They seem to be pursuing this more aggressively, taking a much harder line, than you'd expect to see in a typical white collar case," said Jimmy Gurulé, a Notre Dame law professor and former federal prosecutor. "This is more consistent with how you'd go after an organized crime syndicate."
"The tactics reflect some of the hard-charging — and polarizing — personalities of Mr. Mueller's team, seasoned prosecutors with experience investigating financial fraud, money laundering and organized crime."