The republican Senator John McCain and the late night TV host Jimmy Kimmel who has used his star power to fight against this latest republican healthcare bill, have managed to rescue millions of peoples from being dropped from their healthcare insurance policies via the repeal of Obamacare. US Senator McCain has publicly stated that he plans to vote NO when the Graham-Cassidy bill comes to the Senate floor on Wednesday, September 27, 2017.
Senator Susan Collins (R-ME) has been leaning towards a NO vote but she has not publicly announced her final decision, saying that she will do what is best for Maine and Senator Lisa Murkowski (R-AK) has not yet declared her position. Senator Rand Paul has consistently stated that he will vote "NO."
The Guardian provided a link to Senator McCain's speech: Read John McCain's statement in full
On September 22, 2017, Sean Sullivan and Juliet Eilperin penned the following report, "McCain says he will vote "no" for GOP health-care bill, dealing major blow to repeal effort."
Excerpts:
Sen. John McCain (R-Ariz.) announced Friday that he does not support the latest Republican effort to dismantle the Affordable Care Act, dealing a major and potentially decisive blow to the last-ditch attempt to fulfill a seven-year GOP promise.
McCain's comments came on the same day that Sen. Susan Collins (R-Maine), who like McCain, voted against a GOP leadership health-care bill in July, said she was likely to oppose the proposal.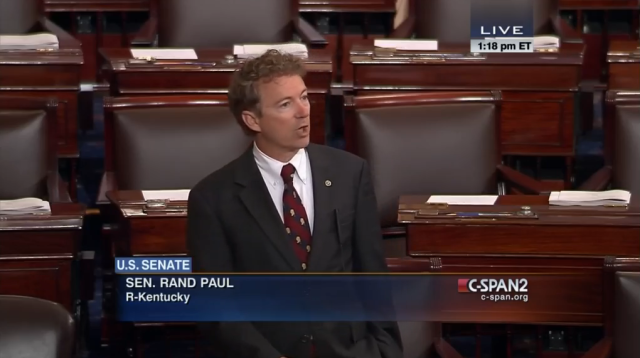 "McCain joins Sen. Rand Paul (R-Ky.) in firmly opposing the plan. Senate Republicans cannot afford to lose any more GOP defections, given the united Democratic resistance to the measure."
"In a lengthy written statement, McCain said he "cannot in good conscience" vote for the legislation from Sens. Bill Cassidy (R-La.) and Lindsey O. Graham (R-S.C.), which GOP leaders have been aiming to bring to the Senate floor next week."
"I believe we could do better working together, Republicans and Democrats, and have not yet really tried. Nor could I support it without knowing how much it will cost, how it will effect insurance premiums, and how many people will be helped or hurt by it," said McCain.