The following stories demonstrate the republican party's big donor class interests that "we the people" are fighting against when we ask our US senators to vote against the latest republicans senate's effort to repeal and replace Obamacare, with the Graham-Cassidy bill.
The co-sponsors of this republican bill are Lindsey Graham (SC), Bill Cassidy (LA), Dean Heller (NV) and Ron Johnson (WI). The former Pennsylvania Senator Rick Santorum and Bill Cassidy crafted the bill together.
Due to procedural rules under reconciliation, Republicans can currently pass this health care bill with a 51-vote majority, but after September 30 they would need 60 votes, which is why they are trying their best to cram this bill though the senate.
To increase their chances to pass this bill, the republican leaders have carved out exceptions to allow medicaid expansion programs to continue until 2026 for the states of Montana and Alaska, with Alaska being the home of republican Senator Lisa Murkowski who has been a firm no vote in the past.
Sound the alarms! "We the people" have to continue to man the phones  to let our legislators know that we want Obamacare fixed and not repealed.
TO FAX:  Resistbot will do it all for you. Text "RESIST" to 50409 or message Resistbot on Facebook and it will walk you through the steps to fax your Senator and will tell you when your fax has been delivered.
The main US Senate phone line 202-225-3121 (202-224-3121) or  YOU CAN FIND PHONE NUMBERS FOR EVERY SENATOR HERE. or U.S. Senate: Senators of the 115th Congress.
Here's the rest of the story about donors…
On June 26, 2017, The Guardian published an AP report in Colorado Springs,  "Koch network 'piggy banks' closed until Republicans pass health and tax reform."
"At a weekend donor retreat attended by at least 18 elected officials, the Koch brothers warned that time is running out to push their agenda, most notably healthcare and tax reform, through Congress."
"One Texas-based donor warned Republican lawmakers that his "Dallas piggy bank" was now closed, until he saw legislative progress."
"Get Obamacare repealed and replaced, get tax reform passed," said Doug Deason. "Get it done and we'll open it back up."
"There is urgency," said Tim Phillips, who leads Koch network's political arm, Americans for Prosperity, at the industrialist brothers' retreat in Colorado Springs. "We believe we have a window of about 12 months to get as much of it accomplished as possible before the 2018 elections grind policy to a halt."
The window for action may be even smaller, some Koch allies warned at the weekend retreat that drew roughly 400 participants to the heart of the Rocky Mountains. The price for admission for most was a pledge to give at least $100,000 this year to the Kochs' broad policy and political network.
There were also at least 18 elected officials on hand. Some hosted private policy discussions with donors while others simply mingled.
"There was a sense of deep frustration from conservative officials and donors alike, decrying the pace of progress in Washington with Republicans controlling both chambers of Congress and the White House for the first time in a decade."
"Deason has already informed a handful of congressional Republicans that the "Dallas piggy bank" is closed until he sees more action. He said he was recently approached by congressmen Mark Meadows of North Carolina and Jim Jordan of Ohio about hosting a fundraiser."
"I said, 'No I'm not going to because we're closing the checkbook until you get some things done,'" Deason said, noting he's encouraged nearly two dozen major Texas donors to follow his lead."
"At the same time, Koch's allies are aggressively pushing forward on the taxes. The network is running what it describes as "a first wave" of digital ads calling on more than 50 House and Senate Republicans in both parties to overhaul the nation's tax code."
"Republicans would have to lose 24 seats to lose the House majority. In a handful of recent special elections, the GOP has prevailed, despite Donald Trump's low approval ratings."
On June 30, 2017, Jonathan Martin and Kenneth P. Vogel of the New York Times penned the following report, "Trump Backers 'Furious' That Senator Stood Against Health Care Bill."
Excerpts:
"Senator Dean Heller's biting denunciation of the Republican health care bill last week infuriated the White House and helped unravel his party's attempt to repeal the Affordable Care Act days before a vote was expected in the Senate."
"Now Mr. Heller is facing an intense backlash in Nevada, his home state, where there is talk of a primary race challenge against him next year and a pair of the state's wealthiest Republican donors are fuming."
"America First Policies, a nonprofit group created to back President Trump's agenda, suspended its advertising campaign against Mr. Heller after he agreed to attend a West Wing meeting on the health bill and after a group of Republican senators in attendance complained about the commercials. But Mr. Heller, perhaps the most vulnerable Republican senator on the ballot next year, has by no means escaped the wrath of Mr. Trump and his vocal supporters, including two billionaire casino magnates, Sheldon G. Adelsonand Steve Wynn."
"All of the Trump supporters I talk to are furious with Heller," said Danny Tarkanian, the son of the legendary Nevada basketball coach Jerry Tarkanian and a frequent Republican candidate for office in the state. Mr. Tarkanian said he was considering taking on the senator next year and had been encouraged to do so by some of the president's ardent grass-roots admirers."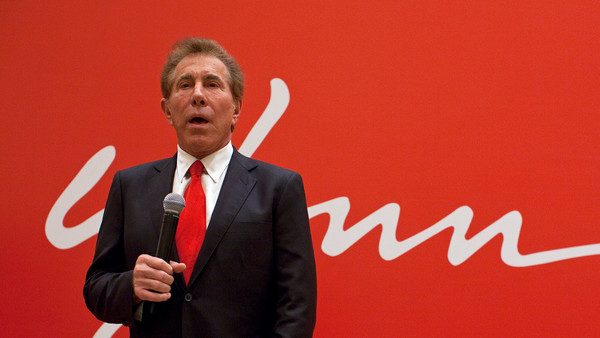 "The political fallout from Mr. Heller's high-profile news conference a week ago offers a vivid illustration of the new fault lines on the right in the Trump era. "
"On the other hand, Mr. Heller faces enormous grass-roots pressure to stand his ground against the bill. He has clung tightly to his state's popular Republican governor, Brian Sandoval, a staunch opponent of the repeal who accepted the Medicaid expansion dollars in the Affordable Care Act. More than 200,000 Nevadans have gained insurance through Medicaid since the passage of the health law."
"Mr. Adelson and Mr. Wynn, two of Las Vegas's leading gambling titans, each contacted Mr. Heller at the request of the White House last week to complain about his opposition to the Republican-written health overhaul, according to multiple Republican officials."
"One ally of Mr. Heller's acknowledged that Mr. Adelson and Mr. Wynn were unhappy with the senator at the moment and that their relationship needed some repair work."
"Both billionaire donors are close to Mr. Trump, a fellow tycoon. Mr. Adelson played a pivotal role in Mr. Trump's election, showering Republican groups last year with tens of millions of dollars. Mr. Wynn is the finance chairman of the Republican National Committee and oversaw a fund-raiser on Wednesday at the president's Washington hotel that Mr. Trump said had raised about $7 million for the party committee and his re-election campaign."
"Earlier that day, America First Policies held a donor meeting for those who were in the capital for that evening's fund-raiser. Every contributor who raised the issue of the anti-Heller campaign — an extraordinary offensive against a vulnerable senator in one's own party — expressed approval of the attacks, according to an attendee."
This blog was updated on 9/22/17.