This is an update of a previous post.
It looks like another US senator has delivered a blow to the chances for the US Senate being able to pass its Graham-Cassidy (repeal of Obamacare) bill by September 30, 2017. Senator Susan Collins (R-ME) stated on CNN's "State of the Union" TV show hosted by Jake Tapper: "It is very difficult for me to envision a scenario where I would end up voting for this bill." Later, on CBS, the senator added: "It is hard for me to envision getting to 'yes' on this bill because my concerns are so fundamental."
Finally, on 9/25/17 Senator Susan Collins (R-ME) has declared her vote to be a definite "NO."
As per a 9/25/17 Washington Post report,  "A last-ditch attempt by President Trump and Senate Republicans to dismantle the Affordable Care Act appeared to collapse on Monday as a pivotal senator (Susan Collins R-ME) announced her firm opposition to the latest repeal plan, virtually ensuring that Republicans would not have the votes they need for passage."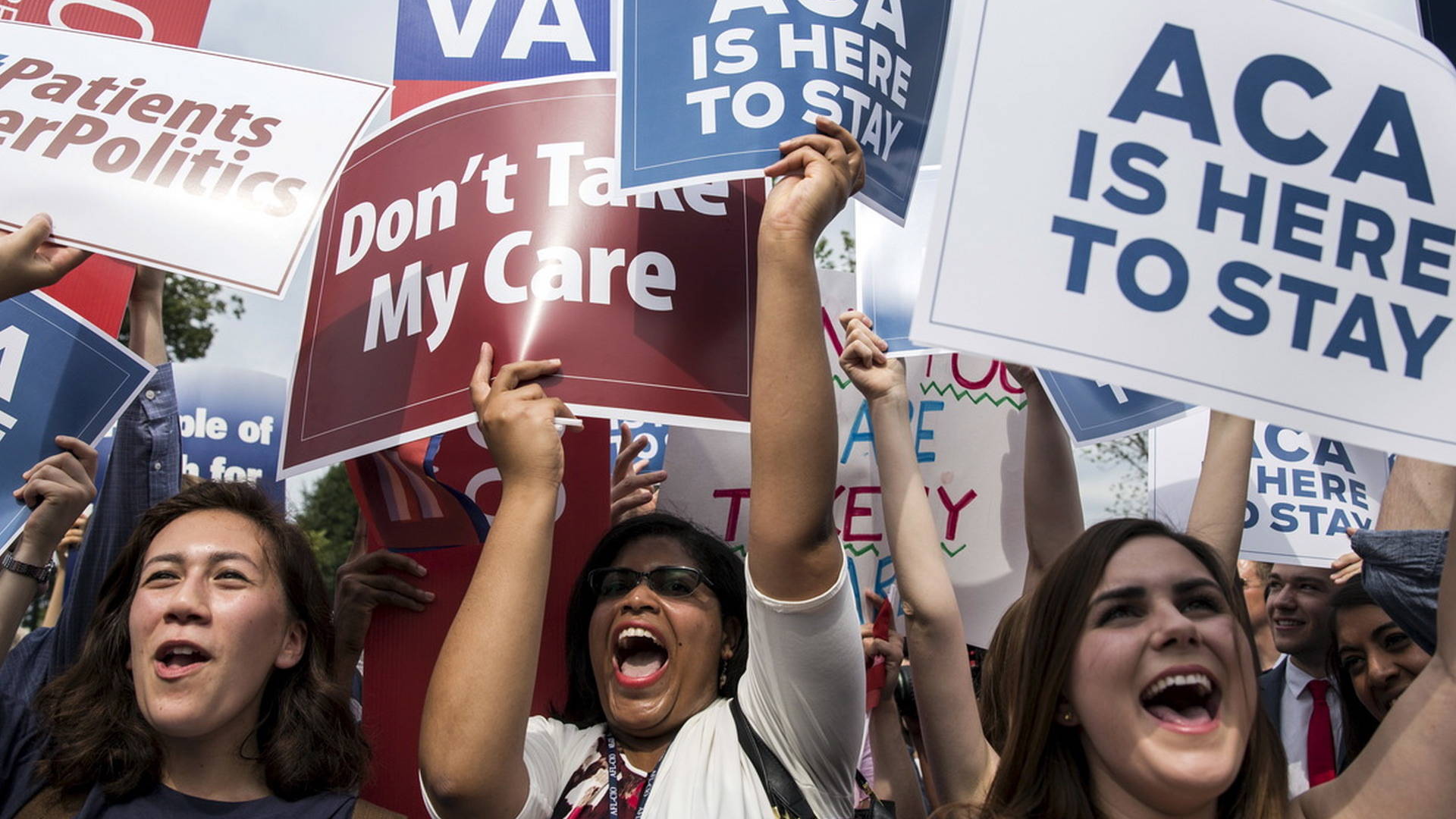 Those of us who are resisters of the republican President Donald Trump's administration must still continue to call our US senators until the doctor, the Majority Speaker Mitch McConnell publicly declares that this latest republican effort to resuscitate the republicans' push to repeal Obamacare with the Graham-Cassidy bill has officially failed.
UPDATE ON 9/25/17: This is how the republican leaders had planned to push through their bill, as per the 9/25/17 Washington Post report. 
"According to a summary obtained by The Washington Post, Sens. Bill Cassidy (R-La.) and Lindsey O. Graham (R-S.C.) will propose giving Alaska and Maine more funding than initially offered. Those states are represented by Republican Sens. Lisa Murkowski (Alaska) and Susan Collins (Maine), who have expressed concerns about the bill but have yet to say how they would vote."
"The Cassidy-Graham legislation would overhaul the ACA by lumping together the current law's spending on insurance subsidies and expanded Medicaid and redistributing it to states in block grants. Alaska would get 3 percent more funding between 2020 and 2026 than under current law, and Maine would get 43 percent more funding during that time period, according to a summary obtained by The Post."
WASHINGTON POST UPDATE ON 9/25/17: "BREAKING NEWS, 11:16 a.m.: Sen. Rand Paul (R-Ky.) opposes the revised version of the Cassidy-Graham health-care bill, his spokesman Sergio Gor said Monday morning. Paul was one of two GOP senators — including John McCain — who came out against the earlier form of the legislation, citing concerns about the block granting approach at the core of the bill."
We the people" have to continue to man the phones  to let our legislators know that we want Obamacare fixed and not repealed.
TO FAX:  Resistbot will do it all for you. Text "RESIST" to 50409 or message Resistbot on Facebook and it will walk you through the steps to fax your Senator and will tell you when your fax has been delivered.
The main US Senate phone line 202-225-3121 (202-224-3121) or  YOU CAN FIND PHONE NUMBERS FOR EVERY SENATOR HERE. or U.S. Senate: Senators of the 115th Congress.
On September 24, 2017, staff writers for Reuters penned the following report, "Obamacare repeal bill in doubt in Senate as key Republicans' concerns deepen."
Excerpts:
"A proposal by U.S. Republicans to repeal and replace the Obamacare health insurance program suffered new setbacks on Sunday (9/24/17), when two pivotal senators from the party dug in with criticisms of the bill that President Donald Trump is pushing for quick passage."
"Senator Susan Collins, who just 2 days ago said she was "leaning against" the legislation, on Sunday declared in an interview on CNN's "State of the Union": "It is very difficult for me to envision a scenario where I would end up voting for this bill."
(On 9/25/17, Senator Collins said the would be a definite "NO" VOTE.)
"Collins said her concerns centered on the impact the legislation would have on the federal Medicaid program that helps disabled children and low-income elderly people get healthcare."
"Trump and Senate Majority Leader Mitch McConnell can afford to lose the support of only two Republicans, assuming all Democrats vote against the measure to repeal and replace the Affordable Care Act better known as Obamacare." (SEN COLLINS MAKES FOR 3 "NO" VOTES.)
"Senators John McCain and Rand Paul already have expressed opposition."
"Paul, interviewed on NBC's "Meet the Press," attacked the centerpiece of the Republican bill that would have the federal government basically turn the health insurance system over to states in the form of "block grants."
"Despite the difficult odds in fulfilling their seven-year drive to kill Obamacare, some key Senate Republicans were pushing to forge ahead."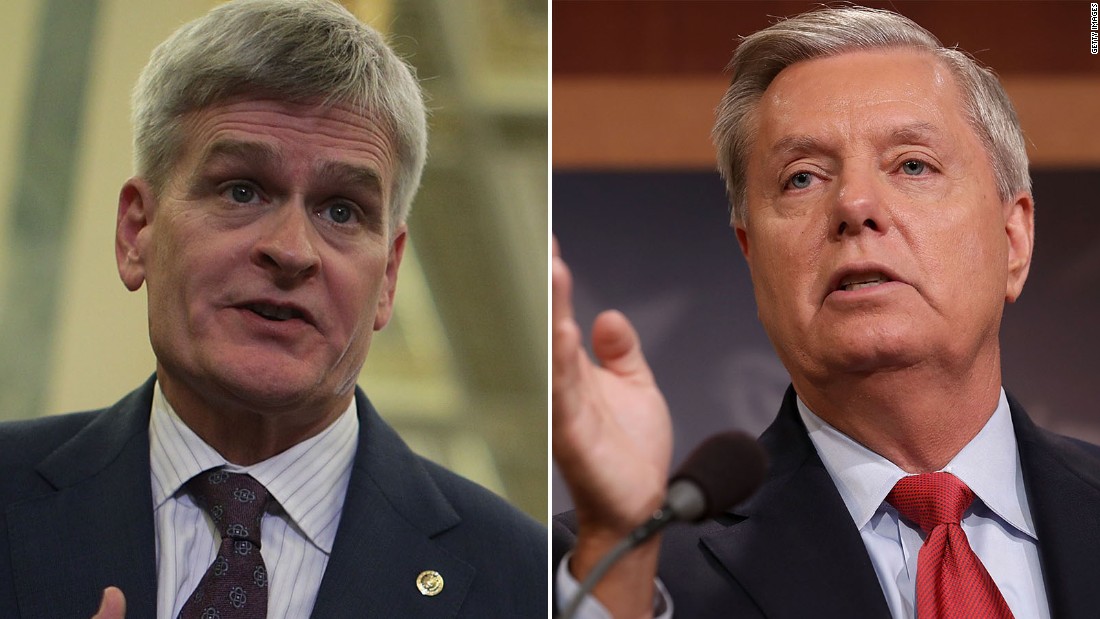 "The US Senate faces a Sept. 30 deadline for deciding on the bill under an expiring rule that lets the healthcare proposal pass with just a simple majority, instead of the 60-vote threshold needed for most legislation."