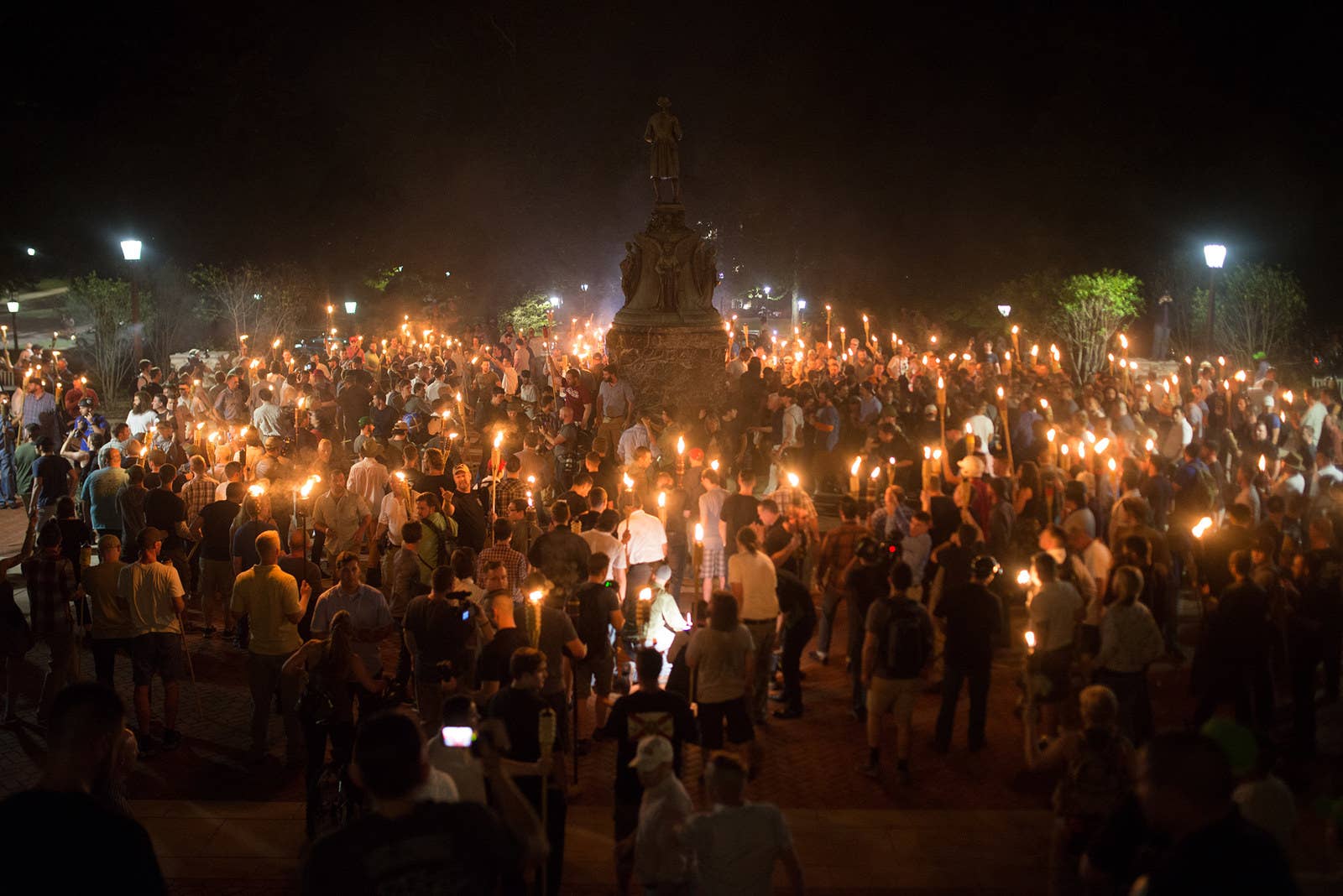 Remember all those denials by the likes of Steve Bannon and friends in the White House, for being racists. The following report will debunk that myth. I have footnoted a link to this entire lengthy article  below.
On October 5, 2017, Joseph Bernstein of Buzz Feed penned the following report, "Here's How Breitbart And Milo Smuggled Nazi and White Nationalist Ideas Into The Mainstream." (A cache of documents obtained by BuzzFeed News reveals the truth about Steve Bannon's alt-right "killing machine.")
Excerpts:
"In August, after a white nationalist rally in Charlottesville ended in murder, Steve Bannon insisted that "there's no room in American society" for neo-Nazis, neo-Confederates, and the KKK."
"But an explosive cache of documents obtained by BuzzFeed News proves that there was plenty of room for those voices on his website."
"During the 2016 presidential campaign, under Bannon's leadership, Breitbart courted the alt-right — the insurgent, racist right-wing movement that helped sweep Donald Trump to power. The former White House chief strategist remarked that he wanted Breitbart to be "the platform for the alt-right."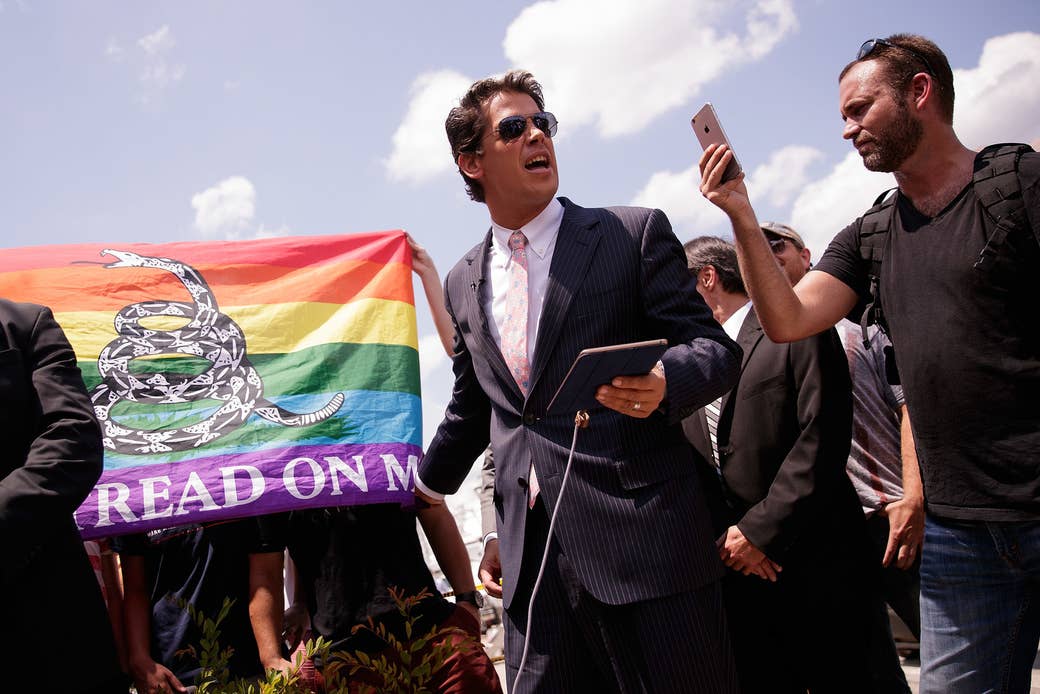 "The Breitbart employee closest to the alt-right was Milo Yiannopoulos, the site's former tech editor known best for his outrageous public provocations, such as last year's Dangerous Faggot speaking tour and September's canceled Free Speech Week in Berkeley."
"For more than a year, Yiannopoulos led the site in a coy dance around the movement's nastier edges, writing stories that minimized the role of neo-Nazis and white nationalists while giving its politer voices "a fair hearing." In March, Breitbart editor Alex Marlow insisted "we're not a hate site."
"Breitbart's media relations staff repeatedly threatened to sue outlets that described Yiannopoulos as racist. And after the violent white supremacist protest in Charlottesville, Virginia, in August, Breitbart published an article explaining that when Bannon said the site welcomed the alt-right, he was merely referring to "computer gamers and blue-collar voters who hated the GOP brand."
"These new emails and documents, however, clearly show that Breitbart does more than tolerate the most hate-filled, racist voices of the alt-right. It thrives on them, fueling and being fueled by some of the most toxic beliefs on the political spectrum — and clearing the way for them to enter the American mainstream."
"It's a relationship illustrated most starkly by a previously unreleased April 2016 video in which Yiannopoulos sings "America the Beautiful" in a Dallas karaoke bar as admirers, including the white nationalist Richard Spencer, raise their arms in Nazi salutes."
"These documents chart the Breitbart alt-right universe. They reveal how the website — and, in particular, Yiannopoulos — links the Mercer family, the billionaires who fund Breitbart, to underpaid trolls who fill it with provocative content, and to extremists striving to create a white ethnostate."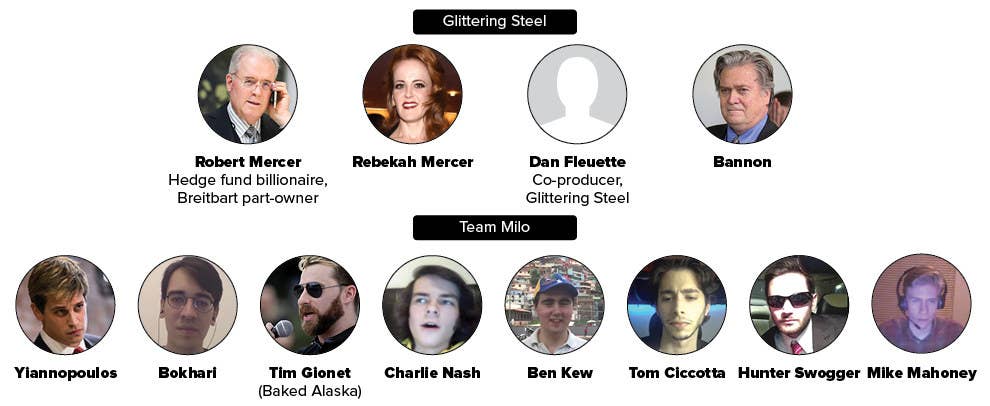 "They capture what Bannon calls his "killing machine" in action, as it dredges up the resentments of people around the world, sifts through these grievances for ideas and content, and propels them from the unsavory parts of the internet up to TrumpWorld, collecting advertisers' checks all along the way."
"And the cache of emails — some of the most newsworthy of which BuzzFeed News is now making public — expose the extent to which this machine depended on Yiannopoulos, who channeled voices both inside and outside the establishment into a clear narrative about the threat liberal discourse posed to America."
"The emails tell the story of Steve Bannon's grand plan for Yiannopoulos, whom the Breitbart executive chairman transformed from a charismatic young editor into a conservative media star capable of magnetizing a new generation of reactionary anger."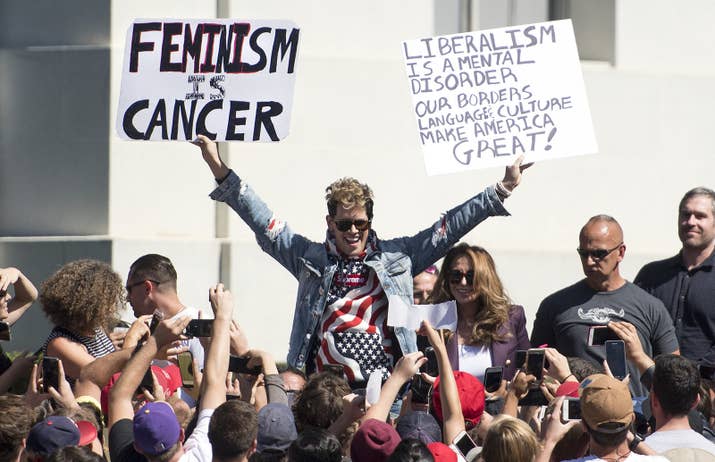 "I have said in the past that I find humor in breaking taboos and laughing at things that people tell me are forbidden to joke about," Yiannopoulos wrote in a statement to BuzzFeed News. "But everyone who knows me also knows I'm not a racist. As someone of Jewish ancestry, I of course condemn racism in the strongest possible terms. I have stopped making jokes on these matters because I do not want any confusion on this subject. I disavow Richard Spencer and his entire sorry band of idiots. I have been and am a steadfast supporter of Jews and Israel. I disavow white nationalism and I disavow racism and I always have."
"He added that during his karaoke performance, his "severe myopia" made it impossible for him to see the Hitler salutes a few feet away."
"Like all the new media success stories, Breitbart's alt-right platform depends on the participation of its audience. It combusts the often secret fury of those who reject liberal norms into news, and it doesn't burn clean."
"Now Bannon is back at the controls of the machine, which he has said he is "revving up." The Mercers have funded Yiannopoulos's post-Breitbart venture. And these documents present the clearest look at what these people may have in store for America."
A year and a half ago, Milo Yiannopoulos set himself a difficult task: to define the alt-right. It was five months before Hillary Clinton named the alt-right in a campaign speech, 10 months before the alt-right's great hope became president, and 17 months before Charlottesville clinched the alt-right as a stalking horse for violent white nationalism. The movement had just begun its explosive emergence into the country's politics and culture.
"At the time, Yiannopoulos, who would later describe himself as a "fellow traveler" of the alt-right, was the tech editor of Breitbart. In summer 2015, after spending a year gathering momentum through GamerGate — the opening salvo of the new culture wars — he convinced Breitbart upper management to give him his own section. And for four months, he helped Bannon wage what the Breitbart boss called in emails to staff "#war." It was a war, fought story by story, against the perceived forces of liberal activism on every conceivable battleground in American life."
"Yiannopoulos was a useful soldier whose very public identity as a gay man (one who has now married a black man) helped defend him, his anti-political correctness crusade, and his employer from charges of bigotry."
"But now Yiannopoulos had a more complicated fight on his hands. The left — and worse, some on the right — had started to condemn the new conservative energy as reactionary and racist. Yiannopoulos had to take back "alt-right," to redefine for Breitbart's audience a poorly understood, leaderless movement, parts of which had already started to resist the term itself."
"So he reached out to key constituents, who included a neo-Nazi and a white nationalist."
"Finally doing my big feature on the alt right," Yiannopoulos wrote in a March 9, 2016, email to Andrew "Weev" Auernheimer, a hacker who is the system administrator of the neo-Nazi hub the Daily Stormer, and who would later ask his followers to disrupt the funeral of Charlottesville victim Heather Heyer. "Fancy braindumping some thoughts for me."
"It's time for me to do my big definitive guide to the alt right," Yiannopoulos wrote four hours later to Curtis Yarvin, a software engineer who under the nom de plume Mencius Moldbug helped create the "neoreactionary" movement, which holds that Enlightenment democracy has failed and that a return to feudalism and authoritarian rule is in order. "Which is my whorish way of asking if you have anything you'd like to make sure I include."
"Alt r feature, figured you'd have some thoughts," Yiannopoulos wrote the same day to Devin Saucier, who helps edit the online white nationalist magazine American Renaissance under the pseudonym Henry Wolff, and who wrote a story in June 2017 called "Why I Am (Among Other Things) a White Nationalist."
"The three responded at length: Weev about the Daily Stormer and a podcast called The Daily Shoah, Yarvin in characteristically sweeping world-historical assertions ("It's no secret that North America contains many distinct cultural/ethnic communities. This is not optimal, but with a competent king it's not a huge problem either"), and Saucier with a list of thinkers, politicians, journalists, films (Dune, Mad Max, The Dark Knight), and musical genres (folk metal, martial industrial, '80s synthpop) important to the movement. Yiannopoulos forwarded it all, along with the Wikipedia entries for "Alternative Right" and the esoteric far-right Italian philosopher Julius Evola — a major influence on 20th-century Italian fascists and Richard Spencer alike — to Allum Bokhari, his deputy and frequent ghostwriter, whom he had met during GamerGate. "Include a bit of everything," he instructed Bokhari."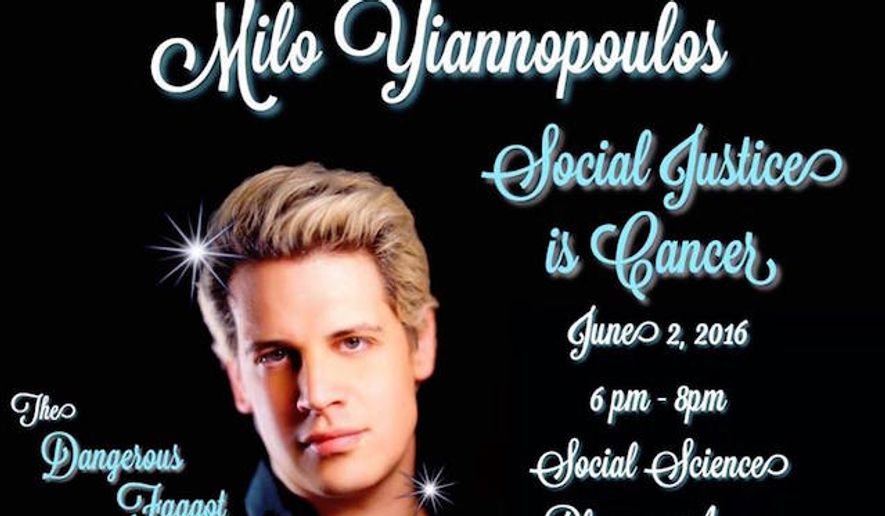 "I think you'll like what I'm cooking up," Yiannopoulos wrote to Saucier, the American Renaissance editor.
"I look forward to it," Saucier replied. "Bannon, as you probably know, is sympathetic to much of it."
Five days later Bokhari returned a 3,000-word draft, a taxonomy of the movement titled "ALT-RIGHT BEHEMOTH." It included a little bit of everything: the brains and their influences (Yarvin and Evola, etc.), the "natural conservatives" (people who think different ethnic groups should stay separate for scientific reasons), the "Meme team" (4chan and 8chan), and the actual hatemongers. Of the last group, Bokhari wrote: "There's just not very many of them, no-one really likes them, and they're unlikely to achieve anything significant in the alt-right."
"Magnificent start," Yiannopoulos responded. 
"Solid, fair, and fairly comprehensive," Vox Day responded, with a few suggestions.
"Most of it is great but I don't want to rush a major long form piece like this," Marlow wrote back. "A few people will need to weigh in since it deals heavily with race."
Also, there was another sensitive issue to be raised: credit. "Allum did most of the work on this and wants joint [byline] but I want the glory here," Yiannopoulos wrote back to Marlow. "I am telling him you said it's sensitive and want my byline alone on it."
"Minutes later, Yiannopoulos emailed Bokhari. "I was going to have Marlow collude with me … about the byline on the alt right thing because I want to take it solo. Will you hate me too much if I do that? … Truthfully management is very edgy on this one (They love it but it's racially charged) and they would prefer it."
"Will management definitely say no if it's both of us?" Bokhari responded. "I think it actually lowers the risk if someone with a brown-sounding name shares the BL."
"Five days later, March 22nd, Marlow returned with comments. He suggested that the story should show in more detail how Yiannopoulos and most of the alt-right rejected the actual neo-Nazis in the movement. And he added that Taki's Magazine and VDare, two publications Yiannopoulos and Bokhari identified as part of the alt-right, "are both racist. … We should disclaimer that or strike that part of the history from the article." (The published story added, in the passive voice, "All of these websites have been accused of racism.") Again the story went back to Bokhari, who on the 24th sent Yiannopoulos still another draft, with the subject head "ALT RIGHT, MEIN FUHRER."
"On the 27th, now co-bylined, the story was ready for upper management: Bannon and Larry Solov, Breitbart's press-shy CEO. It was also ready, on a separate email chain, for another read and round of comments from the white nationalist Saucier, the feudalist Yarvin, the neo-Nazi Weev, and Vox Day."
"I need to go thru this tomorrow in depth…although I do appreciate any piece that mentions evola," Bannon wrote. On the 29th, in an email titled "steve wants you to read this," Marlow sent Yiannopoulos a list of edits and notes Bannon had solicited from James Pinkerton, a former Reagan and George H.W. Bush staffer and a contributing editor of the American Conservative. The 59-year-old Pinkerton was put off by a cartoon of Pepe the Frog conducting the Trump Train.
"I love art," he wrote inline. "I think [Breitbart News Network] needs a lot more of it, but I don't get the above. Frogs? Kermit? Am I missing something here?"
"Later that day, Breitbart published "An Establishment Conservative's Guide to the Alt-Right." It quickly became a touchstone, cited in the New York Times, the Los Angeles Times, the New Yorker, CNN, and New York Magazine, among others. And its influence is still being felt. This past July, in a speech in Warsaw that was celebrated by the alt-right, President Trump echoed a line from the story — a story written by a "brown-sounding" amanuensis, all but line-edited by a white nationalist, laundered for racism by Breitbart's editors, and supervised by the man who would in short order become the president's chief strategist."
"The machine had worked well."