There is a reason that the republican President Donald Trump should have treated the over 3 million Puerto Rican peoples who are American citizens with more respect during their time of grief as they recover from the devastation created by the landing of Hurricane Maria on their island around September 20, 2017.
As some of our fellow brothers and sisters from Puerto Rico migrate to the Orlando, Florida area, as American citizens, they can vote. Florida is becoming a very politically competitive state. With the influx of 100,000 more Puerto Ricans fleeing to Florida, the state could become more favorable towards the Democratic Party.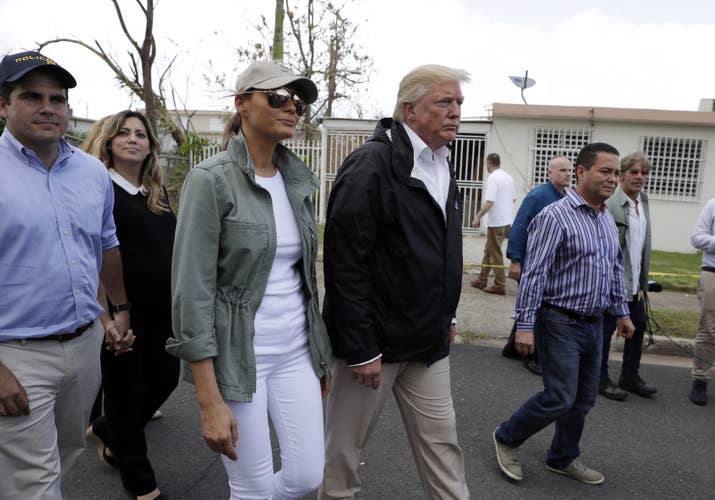 Here is the rest of the story…
On October 6,2017 Michael Tackett of the New York Times penned the following report, "An Exodus From Puerto Rico Could Remake Florida Politics."
Excerpts:
"Every day dozens of Puerto Ricans straggle into the Orlando area, fleeing their homes and lives ravaged by Hurricane Maria. In the months to come, officials here said, that number could surge to more than 100,000."
"And those numbers could remake politics in Florida, a state where the last two presidential and governor's races were decided by roughly one percentage point or less."
"There are more than a million Puerto Ricans in Florida, a number that has doubled since 2001, driven largely until now by a faltering economy. But their political powers have evolved slowly in this state, and the wave of potential voters from the island could quickly change that calculus."
"If the estimates hold, and several officials said they might be low, the Puerto Rican vote, which has been strongly Democratic, could have rough parity with the Cuban vote in the state, for years a bulwark for Republicans in both state and national races."
"What's clear is that this is going to be a more powerful swing group," said Anthony Suarez, a lawyer here, who has run for office as both a Republican and a Democrat. "Just like everybody has to go to Miami and stop in Versailles to have coffee to court the Cuban community, that is going to start happening here."
"In Central Florida, home to more than 350,000 Puerto Ricans, their political impact has already been felt. Last year, Representative Darren Soto, a Democrat, became the first member of Congress of Puerto Rican descent elected from Florida when he won a Central Florida district with a large Puerto Rican population."
"Mr. Soto said any significant shift in population in such a highly competitive state could have an enormous impact."
"My district has the most island-born Puerto Ricans of any congressional district, and that is already changing Florida politics," he said. And that change could be even more significant because of the widespread anger over President Trump's response to the devastation caused by Maria — the president, accused of reacting slowly to the crisis, said islanders were not doing enough to help themselves."
"The anger, Mr. Soto said, "could have huge repercussions." "You just don't attack people when they are down," he added. "These are things people will remember."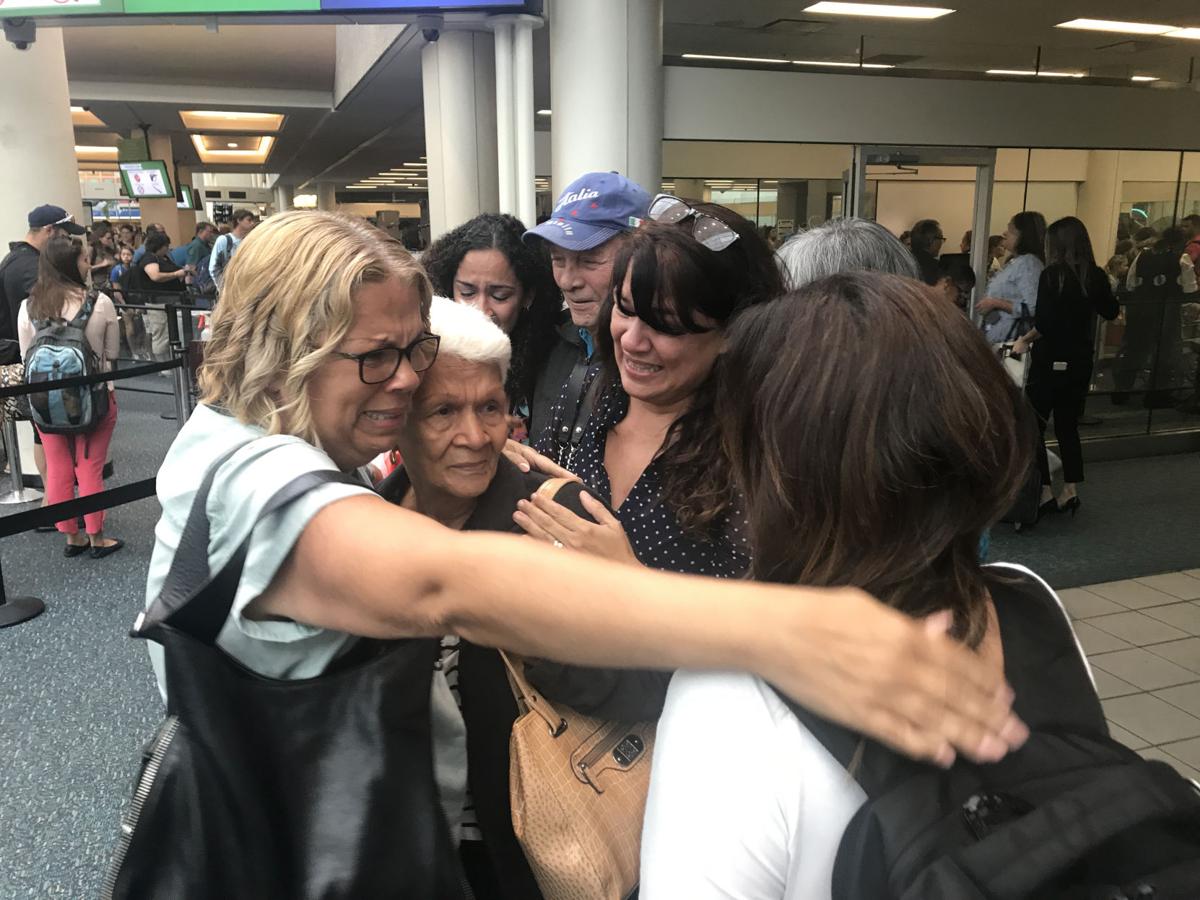 "While Democrats see enormous potential for registering new voters, they know their efforts must wait until the newcomers' urgent need for housing, jobs, schools and medical care is met. Central Florida will be a magnet for many of the migrants who will join families here in Orlando and in neighboring communities like Kissimmee. They will see signs of home in the grocery stores, shops and churches in an area where the Latino influence is abundantly evident."
"In a ballroom of a Puerto Rican service organization here this week, a dozen men and women, including activists, a lawyer, an Orange County commissioner, a police officer and a psychotherapist, said the storm had brought the community together like never before."
"Now we see the necessity to come out and organize," said Trini Quiroz, one of the activists. "So this tragedy brought us all together."
"Under the umbrella of an organization called CASA, 14 different groups have banded together to help provide relief for hurricane victims, from collecting and delivering supplies to Puerto Rico to helping build a resettlement effort in Central Florida."
"Emily Bonilla, a Democratic county commissioner who was elected from a district that is 80 percent white, is working to provide services for the new arrivals, mindful that they may soon be her constituents. "Puerto Ricans are unique," she said. "We support each other regardless of party, but no surprise, the majority become Democrats."
"Still, Republicans say that Puerto Ricans in Florida, unlike those in New York who overwhelmingly vote Democratic, can be a swing vote on many issues."
"We are not a monolith," said Mr. Suarez, the lawyer here, who is now also helping place law students from the island in schools in Florida."
"While Puerto Ricans are swing voters on a number of issues like taxes and abortion, "when it comes to issues that affect the Puerto Rican community, they behave more like a voting bloc," said Edwin Meléndez, director of the Center for Puerto Rican Studies at Hunter College in New York."
"That puts additional pressure on Mr. Trump to reverse the perception that he was indifferent to Puerto Rico, at least initially."
"Several of the activists were intrigued by Mr. Trump's suggestion that he would try to wipe out Puerto Rico's bloated public debt, but then others noted that other administration officials had quickly dismissed that idea. And they were unanimous in their criticism of Mr. Trump for waiting two weeks before visiting Puerto Rico and about his harsh remarks about the mayor of San Juan, whom he accused of "poor leadership."
"Gov. Rick Scott, who has been mentioned as a possible candidate for the United States Senate next year, and Senator Marco Rubio, both Republicans, have been pushing aggressively for assistance for the island and for services within Florida to help those who have been displaced. They are conscious that the antagonism toward the president could have consequences for them."
"One of the reasons you see Rubio and Rick Scott racing to Puerto Rico is they realize the potential danger of this bashing of the mayor for Florida Republicans," said Susan MacManus, a professor at the University of South Florida who has studied the state's Latino vote."
"Ultimately, the impact Puerto Ricans have on politics will be up to people like Esteban Garces, state director of Mi Familia Vota, who has been working in the state since 2012 and said his group had registered more than 65,000 voters since then."
Puerto Ricans are American citizens by birth, so registering them is far easier than registering Latino immigrants. His organization has been building a network that will make it easier to register those who come from the island and declare Florida residency. "We have the capacity and the know-how to step up the scale," Mr. Garces said.
"This is a defining moment," he said. "Historically Cubans have always been thought of as the political powerhouse in Florida, but over the years their concentration has been decreasing. Now, there are almost more Puerto Ricans than Cubans, which will create a dynamic shift in how the Latino vote in Florida goes."
"It is too soon, he said, to push to register people as they arrive, many stricken by loss. But with a governor's race next year, Mr. Garces is preparing to mobilize after the migrants have had time to settle in."
"That election, and the presidential election in 2020 if Mr. Trump is on the ballot, will be a referendum in part for Latino voters on how politicians responded to the crisis in Puerto Rico."
"They have a lot of power in their hands with that vote," Mr. Garces said. "It's just a matter of flexing that muscle."