If the republican President Donald J. Trump decides to pull out of the 2015 US-Iran nuclear agreement, Iranian officials are vowing that they would not re-negotiate the deal. This may or may not be true because Iran has economic incentives to remain in this deal.
What it does, is decrease the world's trust in US diplomacy. How would any country, including N Korea ever consider resorting to diplomacy or work towards making an agreement, if they know ahead of time that the USA cannot be trusted to abide by an deal, negotiated in good faith.
Here is the rest of the story…
On October 6, 2017, Ana Fitch of the Wall Street Journal penned the following report, "Iran Officials Refuse to Revise Nuclear Deal." ("Renegotiating the agreement to appease President Trump 'is not acceptable,' according to one official.")
Excerpts:
"Iranian officials are refusing to make any changes to the landmark 2015 nuclear deal signed with six world powers, as U.S. President Donald Trump weighs whether to declare that Tehran isn't complying with the accord."
"Keeping the deal intact is an economic imperative for Iran, which has seen a rush of new investment and trade since it took effect. It was also a hard-won foreign policy victory for moderate Iranian President Hassan Rouhani, who now must tread carefully in responding to Mr. Trump as the pact comes under threat.""
"Iranians will play the victim, driving a wedge between the U.S. and the rest of the world," Ali Vaez, a senior Iran analyst at the International Crisis Group, said Friday. "In the short run, there is a high chance that they will succeed, but their policy's long-term sustainability is much less certain."
"Mr. Trump must determine Iranian compliance every three months, and he is expected to refuse certification ahead of the next deadline on Oct. 15, people familiar with the discussions said Thursday (10/5/17)."
"If he follows through, Congress would have 60 days to decide whether to reinstate economic sanctions on Tehran that had been lifted under the deal."
"Iran has yet to officially respond to Mr. Trump's expected decertification. But Tehran appears to have strong backing for its stance from the non-U.S. powers involved in the accord. The European Union, Russia and China have all underlined their support for keeping the deal in place, and international monitors overseeing it have certified that Iran is living up to its obligations."
"Ali Akbar Salehi, head of the Atomic Energy Organization of Iran, said Thursday that Tehran didn't intend to renegotiate the deal in order to appease Mr. Trump, according to the official Islamic Republic News Agency."
"Iran was prepared to pull out if the U.S. did first, Mr. Salehi added."
"Renegotiation is not acceptable by Iran, as the officials such as [the] foreign minister have repeatedly announced that we will never discuss [the deal] again," he said.
"Mr. Trump said Thursday (10/5/17) that Iran wasn't living up to the spirit of the deal, echoing comments he made in August."
"You will be hearing about Iran very shortly," he said."
"But Iran may be more willing to negotiate than it is letting on, Cliff Kupchan, the chairman of political risk consultancy Eurasia Group, said Friday. That all depends on the terms Mr. Trump wants, including possible new limits on ballistic missiles and an extension of "sunsets"—expiration dates for restrictions under the deal."
"What we really need to see is what the Trump bottom line is," Mr. Kupchan said. "In the end what's their must-have on the extension of sunsets, limits on ballistic missiles and access to military bases? There is some elasticity on the Iranian side."
"The deal with Iran, reached after two years of negotiations, was a foreign-policy focus for Mr. Trump's predecessor, Barack Obama."
"It sought to address the international community's concerns that Iran sought to develop nuclear warheads by placing limits on Tehran's enrichment of uranium and forcing it to redesign some of its nuclear facilities. In exchange, Iran got relief from the international sanctions targeting its nuclear program that had hamstrung its economy."
"Prior to the agreement, the U.S. had imposed secondary sanctions under which foreign companies could face punishment—including losing access to the U.S. financial system—if they dealt with the country."
"The ensuing flight of foreign capital and trade isolated Tehran."
"A demise of the deal could also threaten new business deals, worth tens of billions of dollars, struck since the accord took effect in early 2016."
"The economic fallout of dismantling the deal could also run against American interests within Iran's political system by emboldening hard-liners who oppose interaction with the world."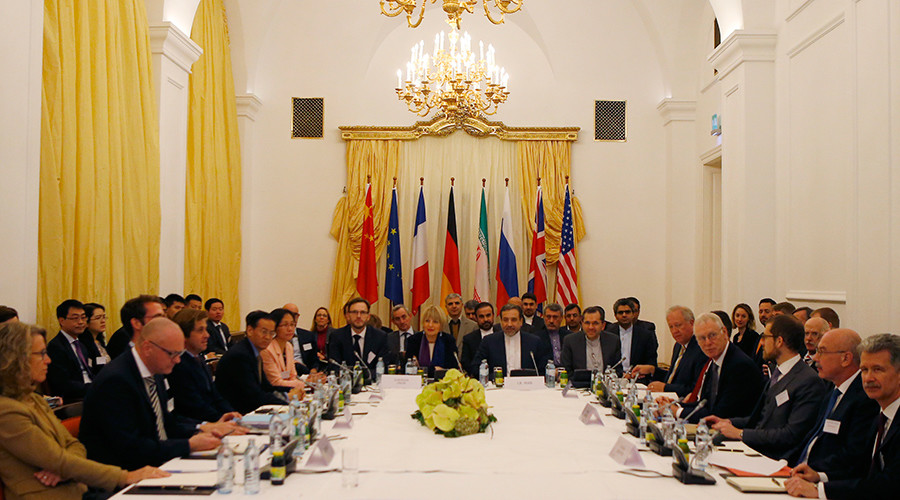 "Mr. Rouhani led his country's negotiations toward the deal and favors a more open and practical approach to foreign relations than his predecessors."
"Within Iran any setback on the nuclear deal, or the economic benefits it promises, emboldens the hard-liners and weakens those who are relatively progressive, including Rouhani," Hasnain Malik, the Dubai-based head of equity strategy and research at investment bank Exotix Capital, said Friday."
"But the Trump administration certified Iran's compliance in April and July, even as officials criticized the agreement and decried Iran's destabilizing activities in the region."
"Iran continued to develop and test ballistic missiles after the deal took effect, which brought on new rounds of sanctions from both the Obama and Trump administrations."