Soon Facebook executives will have to testify before the US Congress as to how there was little done to prevent ads targeting 126 million Americans, which were purchased by a foreign government like Russia. It appears that there was virtually no resistance as Russian agents were able to work around US laws barring all foreign countries from placing US election ads on Facebook used by 80% of the US population.
In Facebook's ads within Russia, I did not note any caveats regarding US laws banning US election ads from being posted from any foreign government.
I am of the opinion that regulation to prevent future atrocious abuses of our democracy is inevitable.
Here is the rest of the story...
On October 30, 2017, Carol E. Lee of NBC News penned the following report,  "Facebook Says Russian-Backed Election Content Reached 126 million Americans."
Excerpts:
" An estimated 126 million Americans, roughly one-third of the nation's population, received Russian-backed content on Facebook during the 2016 campaign, according to prepared testimony the company submitted Monday to the Senate Judiciary Committee and obtained by NBC News."
"Underscoring how widely content on the social media platform can spread, Facebook says in the testimony that while some 29 million Americans directly received material from 80,000 posts by 120 fake Russian-backed pages in their own news feeds, those posts were "shared, liked and followed by people on Facebook, and, as a result, three times more people may have been exposed to a story that originated from the Russian operation."
"The testimony by Facebook's general counsel, Colin Stretch, was submitted to the Judiciary Committee ahead of a hearing on Tuesday (10/31/17) with executives from Facebook, Google and Twitter. The hearing is part of the congressional inquiry into Russia's use of these platforms to try to influence last year's U.S. presidential election."
"Posts from Russian-backed Facebook accounts from January 2015 to August 2017, by Facebook's estimation, reached potentially half of the 250 million Americans who are eligible to vote. None of the 80,000 posts generated by fake Russian-backed pages includes the 3,000 Facebook advertisements purchased by Russian entities, according to a person familiar with the issue."
"The shared content that Facebook estimates reached 126 million Americans was likely hard, if not impossible, for users of the social media platform to identify as originating from Russia."
"Stretch, in his prepared testimony, seeks to play down the significance of that level of exposure to content from Russian-backed accounts."
"Our best estimate is that approximately 126 million people may have been served one of their stories at some point during the two-year period," Stretch says in prepared testimony. "This equals about four-thousandths of one percent (0.004%) of content in News Feed, or approximately 1 out of 23,000 pieces of content."
"The person familiar with the issue said: "Put another way, if each of these posts were a commercial on television, you'd have to watch more than 600 hours of television to see something from" the Russia-backed posts."
"Dave Karpf, a professor of media and technology at George Washington University, said the reach of the Russian-backed content is problematic but is unlikely to have affected the outcome of the election."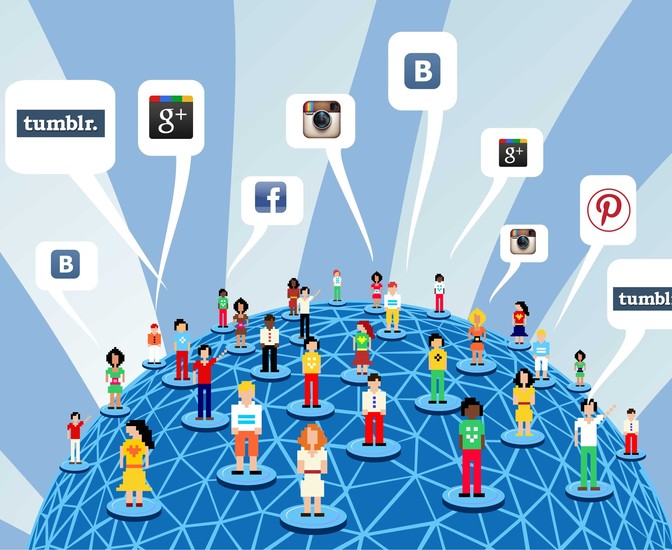 "It is a problem in that this is evidence that foreign nationals actively attempted to impact our election and they did manage to reach 126 million with messages," Karpf said. "It's going to be important for Facebook and Google and Twitter to get a handle on this stuff before the next election."
"Facebook has said the Russian-backed entities violated the company's policies because, Stretch says in his prepared testimony, they "came from a set of coordinated, inauthentic accounts."
"We shut these accounts down and began trying to understand how they misused our platform," the testimony says."
"Stretch's testimony also says that Facebook tried to mitigate threats "from actors with ties to Russia" by reporting them to U.S. law enforcement, including accounts belonging to a group the U.S. has linked to Russian military intelligence services. Stretch says that group, APT28, also created "fake personas that were then used to seed stolen information to journalists" and that those were "organized under the banner of an organization that called itself DC Leaks" whose accounts Facebook later removed."
"He also plans to testify that Facebook has taken lessons from the 2016 campaign and applied them to identify fake accounts ahead of the French and German elections this year."
THIS IS HOW FACEBOOK ADVERTISES FOR BUSINESS IN RUSSIA
FACEBOOK
"With more than over 1.65 billion monthly active users this social media platform needs no introduction. In Russia though, this network is more popular among highly educated people with good English skills, many of them are businessmen and top managers."
"In February 2016 the number of active users was 1,6 million people who posted more than 48 million messages. 57,9% of the users are woman and 42,1% are men. Most users are in the age group 25-34 and 35-44."
"The platform offers few types of advertising:"
"Regular targeted marketing (normal banners which are shown on the right side)"
"Mobile targeted marketing (this is very important because more than 800 million visit the site from their mobile phones)"
"Advertising in specific groups (in this case you have to address the admin of the group with the request and he publishes the ad on his page)"
"The ads could be published as "normal" banners, which appear on the right side of the page, but also can be shown directly on the news feed, marked as a "sponsored post". The targeting options are quite standard:"
"Targeting based on interests (age, hobbies, country and so on)"
"Targeting based of fans (the people who liked your Facebook group or similar groups)"
"Targeting based on mailing list"
"Remarketing (targeting on the users who visited your webpage)"
"Attracting new customers through the Russian Social Media can be done in many different and efficient ways. The most important thing to remember is that it is a huge market with its own language and specifics, so be sure to choose the right platform four your business promotion."