The following narrative is another excellent case study as to how the republican Donald Trump and his administration formulates policies based on what is in their own best interests and/ or those of their high falutin donors, and the heck with what is best for the American peoples.
In this case the president's Energy Secretary Rick Perry has figured out a way to boost the fortunes of the coal industry as well as a major donor, Bob Murray of Murray Energy. This is wasted money that could be allocated to upgrading the US power grid. But this is besides the consumers' cost for power being significantly raised because of this move. We can call this a hidden tax on the poor and middle class folks.
Here's the rest of the story….
On November 6, 2017, Darius Dixon and Eric Wolff of Politico penned the following report, "Trump coal backer wins big under Perry's power plan." (The secretary's proposal for reshaping the electricity markets would throw a lifeline to a coal-mining company owned by Trump supporter Bob Murray.")
Excerpts:
"A proposal by Energy Secretary Rick Perry to alter the nation's electricity markets would provide a windfall for a small group of companies — most strikingly one owned by coal magnate Bob Murray, a prominent backer of President Donald Trump."
Perry's plan would force consumers to subsidize ailing coal-fired and nuclear power plants with billions of dollars, in what he calls an effort to ensure that the nation's power network can withstand threats like terrorist attacks or severe weather. But his narrowly written proposal would mostly affect plants in a stretch of the Midwest and Northeast where Murray's mining company, Murray Energy, is the predominant supplier, according to a POLITICO analysis of Energy Department data."
"The company and its PAC together sent $200,000 to pro-Trump election efforts last year, while Bob Murray threw an invitation-only West Virginia fundraiser for Trump in 2016.'
"Perry's proposal, which needs approval from the Federal Energy Regulatory Commission, is the Energy secretary's most aggressive step yet toward helping Trump reverse what he has denounced as former President Barack Obama's "war on coal." But while it would stimulate demand for coal, it would also increase power prices for millions of customers."
"The plan has stirred up opposition from an unlikely gathering of allies, including environmental groups, the natural gas, wind and solar industries and the American Petroleum Institute, normally one of the fossil-energy world's most potent advocates in Republican politics. But it has drawn cheers from coal companies, particularly those with operations in Appalachia."
"Customers get less than nothing while a few companies and their investors get a whole lot," Nora Mead Brownell, a Republican former electricity regulator, said of Perry's plan, noting the high cost estimates. "Money that gets spent there doesn't get invested in doing what you really need to do, which is upgrading the grid."
"Meanwhile, Bob Murray's company has publicly acknowledged that its future depends on whether Perry's plan flies."
"Murray Energy has a vital and critical interest in the outcome of this rulemaking proceeding," the company said last month in its comments to regulators. "Given the current threats to those resources, Murray Energy, along with other coal producers and related industries … is threatened with bankruptcy and significant economic harm if those resources are forced out of the market by unreasonable and unsupportable market pricing mechanisms."
"Bob Murray has been vocal in urging Trump and Perry to aid the U.S. coal industry, after he attacked Obama as "the greatest destroyer that America has ever seen."
"Since Trump's swearing-in, Murray has made personal pleas for help in face-to-face meetings with Trump and DOE officials, including Perry and Brian McCormack, Perry's chief of staff."
"At those meetings in the summer, Murray urged Trump to declare a power grid emergency and force coal-fired power plants owned by one financially troubled company, FirstEnergy Solutions, to stay open even if the company sank into bankruptcy. Those plants bought about two-thirds of their coal from Murray in 2015, according to POLITICO's analysis of U.S. Energy Information Administration data."
"At DOE's urging, the White House ultimately declined to declare the emergency. But Perry's new proposed rule would accomplish the same result by requiring the power markets to cover the costs to run the economically ailing plants, enabling them to keep producing power."
"Ohio-based Murray Energy, the No. 5 U.S. coal producer, is the largest supplier to the dwindling number of coal-fired power plants in one stretch of the Rust Belt and Appalachia, overseen by an electricity market called the PJM Interconnection. The power plants in PJM account for roughly 44 percent of Murray's sales, according to POLITICO's analysis."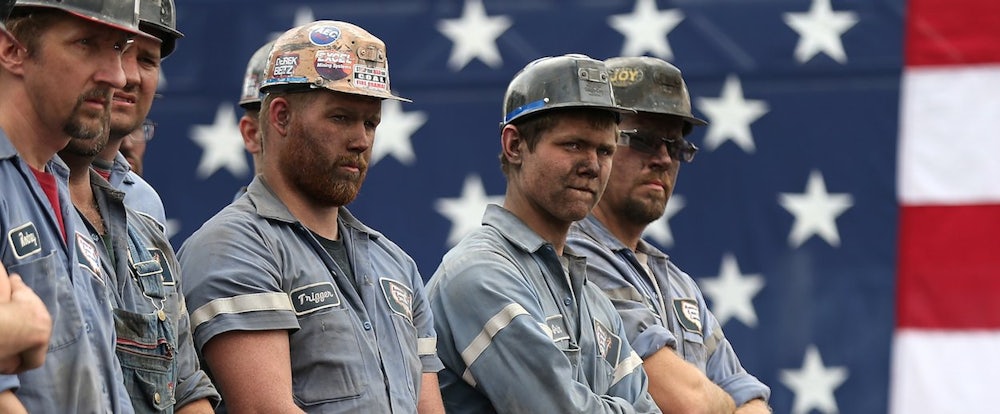 "Murray's nearest competitor, Peabody Energy Corp., sold about 9 percent of its coal in that market. In total, Murray sold 24 million tons of coal to PJM merchant coal plants in 2015, far more than Peabody's 15 million tons."
"Murray is by far the largest player in the Northern Appalachian basin and de facto one of the biggest gainers if FERC acts on the DOE [proposal]," said Joe Aldina, director of coal research for the analytics and data company S&P Global."
"DOE public affairs director Robert Haus said in an email, noting that even critics have called for some kind of market reform. "Filed public comments show that while supporters and critics differ on how to approach reforming the market, there is widespread consensus that FERC needs to act."
"The proposal is not Perry's first effort to promote coal, which has seen its share of the national electricity supply slump from more than 50 percent a decade ago to about one-third now — a fall mostly caused by flat power consumption and gains by natural gas."
"In August, Perry's department issued a report that raised questions about whether coal's decline could threaten the country's power system, and contending that coal power plants' ability to run around-the-clock and store large fuel inventories gives them advantages over natural gas or renewable power when it comes to national security. Those advantages don't help them, though, in competitive markets where power sources go head to head on price."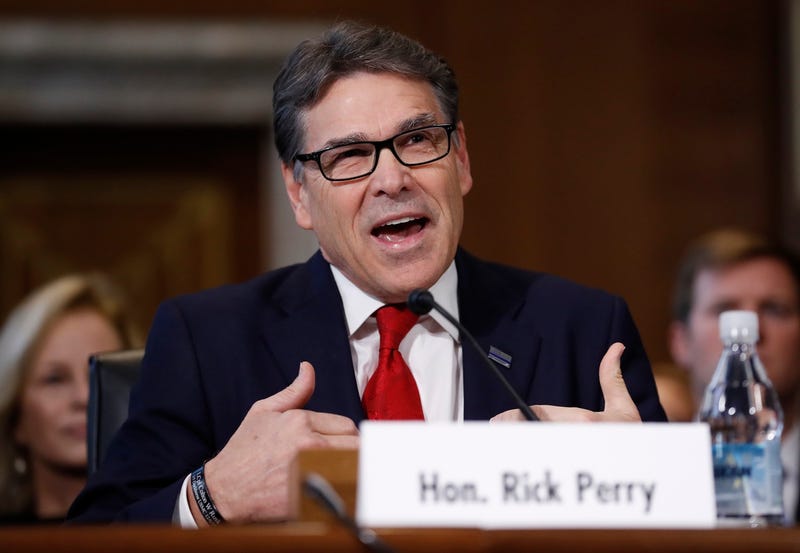 "The DOE proposal calls for power market operators to guarantee payments to power plants that keep 90 days of fuel on site. That requirement would be virtually impossible for natural gas-fired power plants to meet — they get their fuel via pipelines — and would exclude wind or solar plants."
"By requiring 90 days of on-site fuel, the measure would create incentives for most coal-fired power plants to increase their fuel supplies, providing a quick boost for miners."
"One recent analysis by consulting firm ICF said the proposal could cost nearly $4 billion a year, while another study by Energy Innovation, a nonprofit firm that analyzes climate and energy policies, said the figure could be as high as $10.6 billion annually. Perry has dismissed concerns over the costs, asking "What's the cost of freedom?"
"It's about the coal producers, frankly," said Kit Konolige, a senior utilities analyst with Bloomberg Intelligence. The rule might affect individual power producers differently, he added, but "you can certainly say it would definitely be a plus for coal miners."
"Players in the power business say the rule appears to focus on the PJM market, because it would only apply to electricity generators in certain types of regional power markets. It would exclude those in regions where state regulators oversee the economics of power companies."
"Among the nation's roughly 280,000 megawatts of coal-fired power, Perry's rule is tightly written to affect only about 40,000 megawatts, according to POLITICO's analysis. Power capacity from plants owned by the companies FirstEnergy and NRG account for nearly 40 percent of that slice, according to EIA data for 2015, the most recent year for which the information is complete. Murray provided two-thirds of the coal FirstEnergy bought for its competitive plants, and only 2 percent of NRG's."
"Among those plants that would benefit from the plan are four coal power generating units at FirstEnergy's Murray-supplied Sammis plant in Ohio that are set to retire within the next three years. FirstEnergy, the parent of the troubled FirstEnergy Solutions subsidiary, could see its plants sell an additional $500 million in electricity a year if Perry's plan is enacted, but its CEO played down the notion that Perry's effort was designed to help it."
"The fate of Perry's proposed rule ultimately falls to the leaders of FERC, an independent agency largely made up of technocrats that have developed the power market rules over two decades. (The agency is overseen by a five-member bipartisan panel of presidential nominees.) Perry has directed the agency to take "final action" by Dec. 11, though the agency is not required to follow his timeline."
"DOE's proposal has attracted vociferous opposition from power producers and trade groups representing wind, solar and natural gas energy, and has been criticized by five former FERC chairs from both parties. Dynegy and NRG Energy, two of the power companies likely to see the biggest benefits from the plan — and which have big investments in PJM competitive coal plants — also oppose the proposal as too expensive and a distortion of the market."
"DOE's plan would also provide a lifeline to money-losing nuclear plants owned by Exelon Corp., NextEra Energy and FirstEnergy. But the coal industry says its situation is the more dire."