Those who have been part of 'the Resistance" against the presidency of Donald J. Trump are back in business to keep on reminding the president and his surrogates that we "Never Trumpers" are not about to accept his role as US leader, his administration officials and the sycophant republican legislators as part of a normal way of running the US government.
Last night, on November 7, 2017, the democratic contenders prevailed in winning just about every elected office against their republican opponents.
There were stories about women in Virginia standing under the pouring rain for ages to place their vote in protest to those currently operating in the White House.
Remember those nasty women who showed up in droves in cities around the USA, to signal their displeasure on January 21, 2017, the day after the president's inauguration celebrations.
Those nasty women never gave up. Republicans, beware…Nasty Women are coming after you…Forget the donors, your party leaders, your cushy jobs, as your days are numbered unless you start doing your jobs by catering to the American peoples' best interests.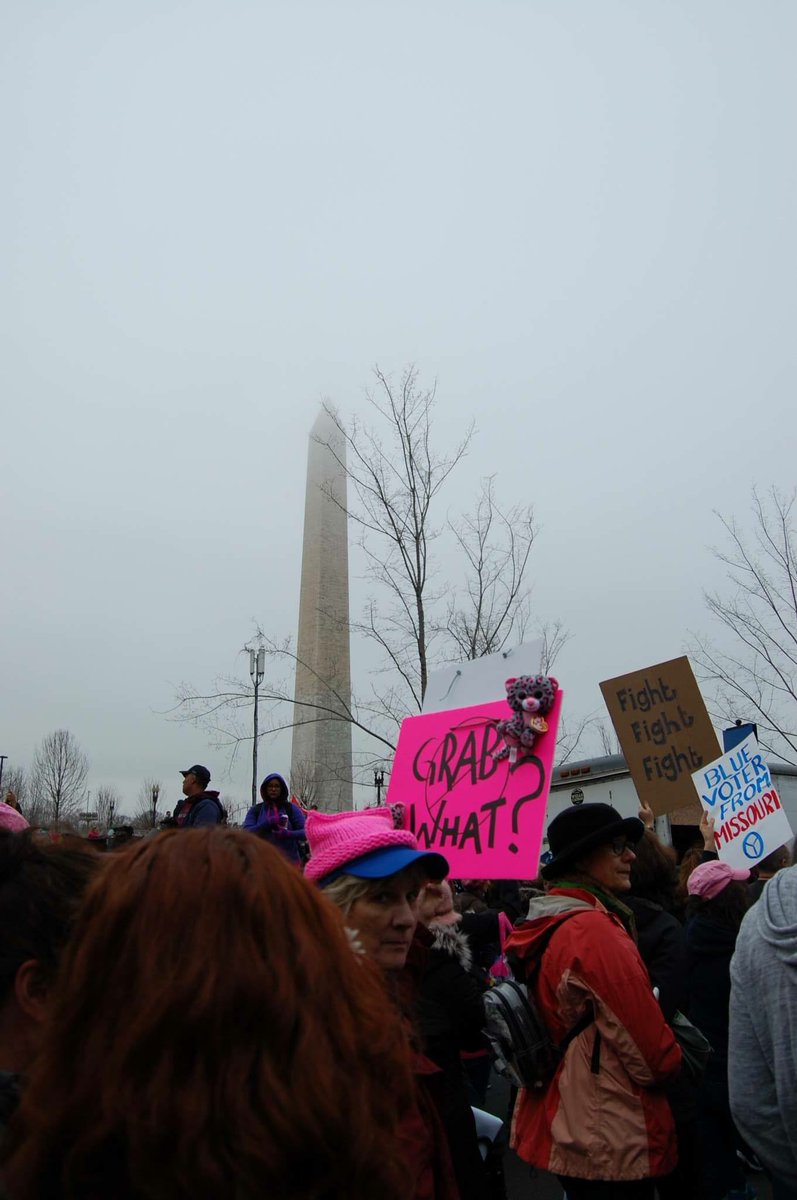 Here's the rest of the story…
On November 7, 2017, David Leonhardt of the New York Times penned the following report, "Virginia's Election and Trump's Whupping."
Excerpts:
"President Trump's critics and admirers have both often wondered whether most of the normal rules of politics apply to him. Trump, in his own graphic way, may have summarized the view best: "I could stand in the middle of Fifth Avenue and shoot somebody, and I wouldn't lose any voters, O.K.?"
"But it turns out that the normal rules of politics do indeed apply to Trump."
"With his approval rating at a paltry 38 percent, Trump's Republican Party took a whupping. It's not just that the Democrats easily won the highest-profile race — the Virginia governorship. Democrats enjoyed a stunningly good night across the country. Consider:"
• "Defying virtually all expectations, Democrats flipped more than a dozen of the 100 seats in Virginia's house of delegates and, pending final vote counts, may have won control of it."
• "They won full control — legislature and governorship — in both New Jersey and Washington State."
• "Maine's Republican governor has repeatedly vetoed Medicaid expansion. Maine's voters effectively overrode his veto, by referendum, in a landslide."
• "Democrats won two traditionally Republican legislature seats in special elections in Georgia."
• "Last night's results continue a trend. Democrats have done startlingly well in special elections this year, often in conservative districts."
"As significant as all these wins are in their own right, they will also help shape the political future. Already, multiple House Republicans have announced their retirement, including two more yesterday. Idaho and Utah may now follow Maine and hold referendums on expanding Medicaid. Progressives will be energized to find candidates to run in traditionally Republican areas."
"Donald Trump remains the most powerful person in the country, if not the world. But the election results show that he also remains the weakest first-year president in modern history."
"In The Times. Frank Bruni and the editorial board offered their takes."
"Elsewhere. "Enthusiasm matters," writes The Atlantic's Ronald Brownstein, noting that Ralph Northam, Virginia's governor-elect, earned about 330,000 more votes than his predecessor had in 2013."
"It wasn't just that Democrats won up and down the ticket but which Democrats won, notes Time's Charlotte Alter. "A trans woman beat the guy who introduced the bathroom bill. A gun victim's boyfriend beat a delegate with an 'A' grade from the NRA. A civil rights lawyer who sued the police department just became the top prosecutor in Philadelphia," she tweeted."
"White, rural areas of Virginia largely backed Ed Gillespie, the Republican, but were swamped by suburban and urban turnout for Northam. "The data out of SW VA suggest maybe you can turn your campaign into a McTrump franchise," noted the pollster Kristen Anderson, "but that's of limited value in a state Trump lost."
"With all the evidence in front of us, Democrats are slight favorites to retake the U.S. House in 2018," argues FiveThirtyEight's Dave Wasserman.
How Trumpworld reacted:
"Sean Hannity, whose Fox show airs at 9 p.m. EST, devoted just six seconds of coverage — six seconds! — to the Virginia and New Jersey results, dismissing them as "not states Donald Trump won." Hannity carried President Trump's 34-minute speech to South Korea's National Assembly live and in full."
"Pundits are calling Tuesday's results a repudiation of Trump," wrote Breitbart's Joel Pollack. "It would be more accurate to point out that, once again, the Republican establishment came up short." The website's home-page headline echoed Trump's late-night effort to distance himself from Gillespie's loss, branding Gillespie a "Republican swamp thing."
"Throughout the campaign, Breitbart praised Gillespie for incorporating Trumpist messages."