On January 20, 2017, there were those who were a part of Disrupt J20, a Washington DC group which formed in the summer of 2016 but geared up in November to develop plans to disrupt with protests the inauguration events for President Donald Trump. But a few participants did resort to violence as in setting fire to a limousine, breaking windows of businesses, etc.  It is only right, that the few idiots who participated in these unacceptable activities be made to face the consequences of their actions. But on that day, anyone protesting peacefully but in the vicinity of this group (about 230) were also arrested en masse.
But on  December 21, 2017, the jurists of a trial led by the DOJ (government) rendered not-guilty verdicts for all charges filed against the first six people to face trial for participating in the Inauguration Day Disrupt J20 protests."
For the record, I do not support acts of violence by protesters are who are attending any scheduled event whether they are from the left or the right.
It has been my contention that just like the far-right has been exaggerating its portrayal of the Black Lives Matter Movement as a hate/ terrorist group, it did likewise with this DisruptJ20 group. I believe that the insertion of James O'Keefe of Project Veritas into this story set up the circumstances where the local police were prepared to make mass arrests based on the data he shared with them but from his far right biased perspective. 
It just so happens that James O'Keefe who's famous for his doctored videos of ACORN and then Planned Parenthood did one for this DisruptJ20 before the president's inauguration day.  See: New O'Keefe Video: Leftists Planning Stink Bombs at  Deploraball http://www.breitbart.com/….Jan 16, 2017
This DisruptJ20 was the umbrella organization with participants who signed up from 55+ disparate groups to join in 1/20/17 inauguration day events in Washington DC. On its Facebook, there were about 1,700 peoples listed.
Here is what's posted on James Okeefe's Project Veritas website:
"In order to "protest" the 2017 inauguration, many groups teamed up for an event they were calling #DisruptJ20. The plan of this umbrella organization was to turn the inauguration into a "clusterf*ck."
"Project Veritas secretly embedded our journalists deep within DisruptJ20 to uncover their plots. Some of their plans were so dangerous, we took an unprecedented measure and brought our footage to the CIA, the Secret Service, and the DC Metro Police, which led to an arrest. "
The following is what's been posted on the website of the Washington DC Metropolitan Police Department:
Friday, January 20, 2017
"The Metropolitan Police Department announced an arrest has been made in a Conspiracy to Commit an Assault offense that occurred in the 500 block of 14thStreet, Northwest. It was determined that several individuals made plans to disrupt inauguration activities in an unlawful way."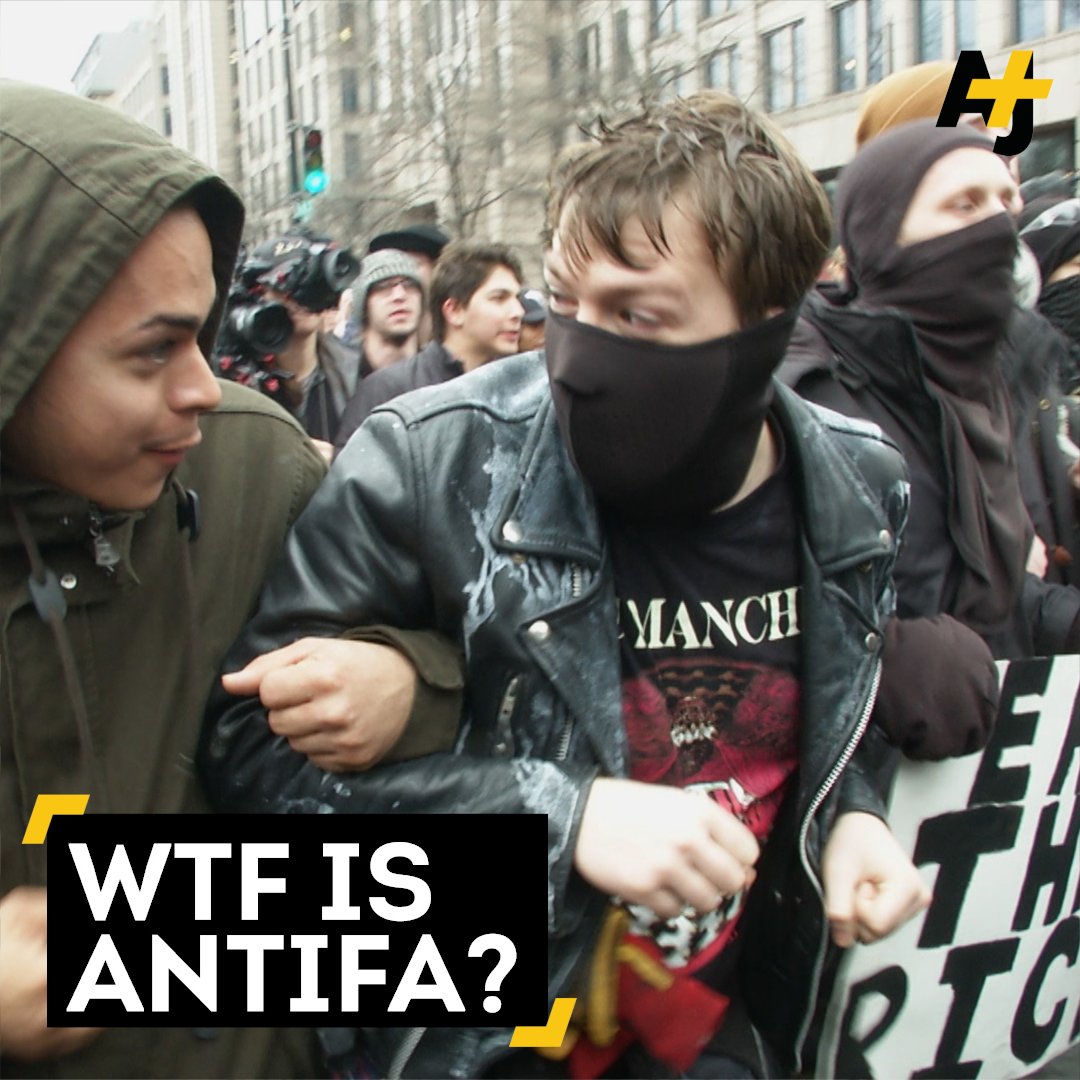 On January 23, 2017, Salon published a report originally posted by Sarah Lazare on AlterNet, "Welcome to Trump's America: Felony riot charges against inauguration protesters signal alarming wave of repression."
Excerpts:
"More than 200 people (DisruptJ20) who were mass-arrested at the Washington, D.C. protests against the inauguration of Donald Trump have been hit with felony riot charges that are punishable by up to 10 years in prison. Those picked up in the sweep — including legal observers and journalists — had their phones, cameras and other personal belongings confiscated as evidence, a lawyer confirmed to AlterNet."
 (Warning: Graphic)
"Demonstrators warn that the protesters, (were) met with riot police violence, National Guard and Department of Homeland Security deployments, heavy surveillance and law enforcement snipers positioned on rooftops."
"These charges (by law enforcement) are absolutely horrifying. They are just trying to stop any resistance to the Trump administration," Samantha Miller, an organizer with the Disrupt J20 Collective, told AlterNet. "
"The vast majority of the roughly 200+ people who were kettled and mass-arrested at the anti-capitalist bloc (DisruptJ20)  during Friday's protests have been charged under the felony riot act, said Mark Goldstone, a National Lawyers Guild-affiliated attorney who has defended protesters in Washington, D.C. for more than 30 years. Washington, D.C. authorities  put this number at 217. Goldstone confirmed to AlterNet that legal observers and journalists were among those detained in the sweep, explaining that, throughout his career in Washington, D.C., he has never seen mass charges of this kind."
"Jeffrey Light, a Washington DC lawyer who provided legal support to the Disrupt J20 Collective (antifa), agreed with this assessment. "I have been representing protesters for 13 years now, and I have never seen felony rioting charges in Washington, D.C. It is not one of the standard laws that they tend to use. This is unusual. It is rare to use that charge."
"Across the board, all phones and cameras are being held as evidence, and they are also detaining gloves and cell phone chargers as evidence," said Light. "They are giving people their wallets back generally, but that's it."
"Those kettled by police were forced to wait for hours in the street and on school buses, many of them going untreated for injuries, say supporters."
See Link: Alexei Wood on Vimeo https://vimeo.com/lexshoots .. DisruptJ20 march protest January 20th, 2017.
On May 1, 2017, Steven Nelson of US News penned the following report, "Independent Journalist Now Faces 70 Years in Prison After Inauguration Mass Arrest."
Excerpts:
"You are all going to jail," a police officer shouted after being shown press credentials on the day of President Donald Trump's inauguration in Washington. A different officer poked a reporter with a baton when he asked to leave."
"Officers had corralled people, many of them black-clad participants of an anti-capitalist march (DisruptJ20), after a chase through downtown streets as store windows were smashed."
"As pepper spray burns sank in, some reporters were allowed to walk away without arrest. Others joined legal observers for a night behind bars and were charged with felony rioting, which carries a statutory maximum of 10 years in prison."
Professional photographer Alexei Wood, who live-streamed footage of the Jan. 20 march and its aftermath to Facebook, resigned himself to arrest.
"In the months since, cases against seven other journalists, including those not affiliated with media companies, have been dropped. But at least two independent journalists still face charges."
"I was there to document and that's exactly what I did," Wood tells U.S. News. "I'm pissed that [the] prosecution is using my footage as discovery but hasn't given me journalistic credit."
"Wood's live-stream, still available on Facebook, offers one of the most comprehensive documentary accounts of the mayhem moments before Trump took office."
" His 42-minute clip begins with the march's origin at Logan Circle and ends with the cordon. Wood speaks informally, cursing occasionally."
"Wood's video shows that he did not spray-paint private property or smash windows, and he did not seek to break through a police line, staying at a distance for the shot. Still, he and 211 others covered by last week's superseding indictment are hit with five felony property destruction and three rioting charges each."
"Each destruction of property charge carries a statutory maximum of 10 years in prison and a $5,000 fine."
"It's unclear why Wood has not been afforded the same deference as other independent journalists."
"Shay Horse, a photographer who describes himself as an anarchist in his Twitter bio, and independent livestream videographer Matt Hopard were among the journalists to see their charges dismissed."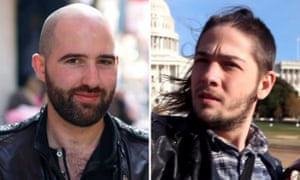 "The case against Hopard was dismissed on Jan. 30 alongside the charges facing Alex Rubinstein of RT and documentary filmmaker John Keller.
"After a review of evidence presented to us by law enforcement, we have concluded that we will not proceed with the charges against the three defendants, who are journalists," the U.S. attorney's office said in a statement.
Evan Engel, a senior producer for Vocativ, had previously seen charges dismissed on Jan. 27, after his employer hired a well-known D.C. attorney.
On Feb. 21, charges were dropped against Horse and two other photographers, Alexander Contompasis and Cheney Orr.
"Attorney Wylie Stecklow, who worked with local defense lawyers for Horse and Hopard, says that although they were not employed by a professional media organization, they sought to prove to prosecutors they were operating as journalists."
"Wood, like Hopard, has filmed other protests. He streamed footage from the 2016 Republican and Democratic national conventions."
"Inauguration rioting charges against at least 22 people, including the journalists, have been dropped. Others have been charged as police investigate further."
"So far, three activists have pleaded guilty to charges related to the fracas."
"Two people have pleaded guilty to misdemeanor rioting, at least one of them receiving one year on probation."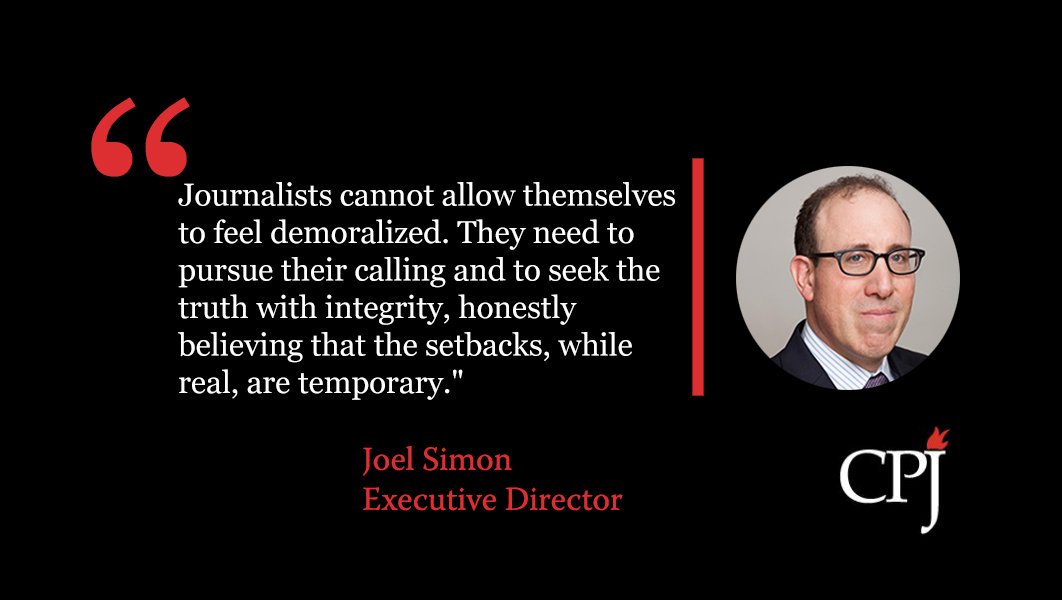 "The superseding indictment is an unprecedented effort to explicitly charge people with acts they did not commit, that were committed by others, based solely on proximity and assumed shared political views. That basis for prosecution stands in direct violation of the First Amendment's guarantee of freedom of expression, assembly and association," says Mara Verheyden-Hilliard of the Partnership for Civil Justice."
 Here's the rest of the story….
On December 21, 2017, Keith L. Alexander and Ellie Silverman of the Washington Post penned the following report, "Not-guilty verdicts for first six people on trial in violent Inauguration Day protests."
The first six people to face trial in Inauguration Day protests that turned destructive in the nation's capital were acquitted of all charges, a victory not only for the defendants but also for advocates who argued the government overreached in its effort to prosecute more than 200 people arrested as they marched through the city."
"Following a nearly four-week trial and two full days of deliberations, a D.C. Superior Court jury delivered not-guilty verdicts Thursday on multiple charges of rioting and destruction of property."
"The defendants — including a nurse for cancer patients, a freelance photographer and a college student — joined throngs of protesters who took to the streets Jan. 20 to protest Donald Trump's election. Prosecutors said the six were among a group that cut a violent swath through 16 blocks of the city, smashing businesses' windows, tossing newspaper boxes into the street and damaging a limousine. Authorities tallied the damage at more than $100,000."
"As the jury foreman read the not-guilty verdicts, the defendants began to smile. One of them, Alexei Wood, a 37-year-old freelance photographer from San Antonio, covered his face, sat down and began sobbing."
"Jennifer Armento, 38, a Philadelphia woman who was among the six, said the verdict "shows the country that the jury was unwilling to do what the government wanted them to do, which was criminalize dissent."
"Oliver Harris, 28, a Drexel University doctoral student who was charged, said the acquittal was "the only just verdict." He called his arrest and trial "repeatedly traumatizing."
"Also acquitted were Michelle Macchio, 26, of Naples, Fla.; Christina Simmons, 20, of Cockeysville, Md.; and Brittne Lawson, 27, of Pittsburgh."
"From the start, defense attorneys said their clients and most others in the group of about 500 were peacefully protesting, while only a handful peeled off and became violent. They criticized police for failing to identify those people and said officers unfairly herded a group of about 200 and charged them with rioting."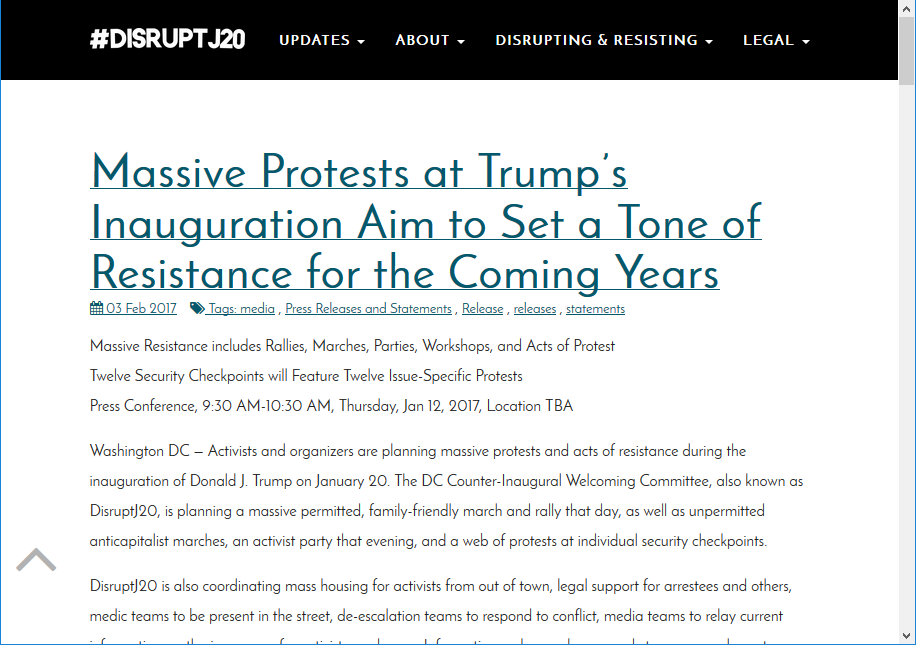 "During his closing argument last week, attorney Steven J. McCool, who represented one of the men on trial, appealed to jurors to protect the "rights of free speech."
"But prosecutors said the demonstration, planned by a group that calls itself DisruptJ20, was aimed at destruction, not freedom of expression. Authorities say the group used "black bloc" tactics — wearing dark clothing and hiding their faces with masks and goggles so it would be harder to identify them. Some came armed with hammers, crowbars and bricks."
"Prosecutors told jurors there was no evidence the six people on trial were personally involved in the vandalism but argued that they chose to remain with the group, essentially providing cover for those who caused the damage."
"In his closing argument, Assistant U.S. Attorney Rizwan Qureshi told jurors the group "tore up your city, putting people in danger."
"He presented the jury with the analogy of a bank robbery, likening the defendants to a getaway driver while comparing those who smashed windows to the robber in the bank."
"They are both just as guilty," Qureshi said. "This was not a First Amendment activity. They conspired by joining in the group to do unlawful things on the streets of your city."
"One 59-year-old juror said the panel tried to determine the mind-set of the defendants and whether "they supported the riotous behavior or they just had strong convictions about what they're protesting about."
"They decided the evidence "only demonstrated that these six individuals walked in a protest."
"Another juror, a 37-year-old man, said jurors made up their minds to acquit three defendants fairly early in their deliberations, but there was additional discussion about Wood, Macchio and Harris."
"The juror said the panel considered whether video showing Wood cheering while others were breaking windows was evidence of guilt. They also discussed whether Harris, who was seen casually walking through the crowd as the rioting unfolded, should be convicted. And they talked about text messages Macchio sent, telling a friend she had arrived with the group. But they ultimately decided none of those behaviors were enough to prove the government's case."
"There was no evidence to support whether or not these six willingly participated in the riots or aided and abetted the rioters," said the juror, who like the other juror spoke on the condition of anonymity to protect his privacy.
"In a statement after the verdict, the U.S. attorney's office said prosecutors continue to assert that a riot occurred on Inauguration Day and that the "destruction impacted many who live and work in the District of Columbia, and created a danger for all who were nearby."
"We appreciate the jury's close examination of the individual conduct and intent of each defendant during this trial and respect its verdict," the statement said. "In the remaining pending cases, we look forward to the same rigorous review for each defendant."
"The case follows one of the largest mass arrests for vandalism in the city, and authorities spent months preparing for trial and mining for evidence. Authorities confiscated the cellphones of the defendants to examine text messages and videos. And prosecutors sought court orders for defendants' Internet records, including website visits and Facebook accounts, in hopes of securing additional evidence to support their theory the protesters planned to participate in a violent demonstration. The searches were challenged by attorneys and civil liberties groups as violating the rights of the users."
"In court, jurors heard from about 40 witnesses, including employees and patrons of businesses who described their fear as protesters pounded on or smashed windows. The jury also spent hours watching video of clashes between demonstrators and police."
"One of the more controversial videos viewed by the jury was given to police from Project Veritas, an organization that uses secret recordings to target the mainstream news media and left-leaning groups. A Veritas member secretly recorded a Jan. 8 DisruptJ20 planning meeting in the basement of a District church."

"That video showed organizers advising that people wear comfortable shoes, avoid carrying identification and, if stopped by police, decline to give their names. One person says that would "jam up the police." But the video did not show anyone discussing plans of vandalism or rioting."
"Before the case was presented to the jury, Judge Lynn Leibovitz threw out the most serious rioting charge against the six, a felony count of inciting a riot."
"In her closing argument, defense attorney Sara Kropf reminded jurors that one of the police commanders was heard on a police radio at the beginning of the protest calling the demonstrators "anarchists."
"This is about politics. This is about police and local prosecutors who work for the Department of Justice. And we know who they report to," she said, referring to President Trump.
"All the government proved was that these individuals showed up and walked as protesters," she said. "And that is not a crime."
In all, 212 people were charged in connection with the protests. Twenty of them have pleaded guilty, and prosecutors have dropped cases against another 20.
"I hope this sends a message to the U.S. attorney's office to let all of these people go," said attorney Betty Ballester, who represents one of the defendants scheduled to go to trial in April. "The jury has spoken."
[Secret video of Inauguration Day protest meeting provided by Project Veritas]