It is my opinion that too many Republicans have been abetting and and enabling a Russian asset who has been living in the White House.
The majority of republican legislators have been in a state of denial about their standard bearer very likely being a Russian asset in their midst because too many are fearful of antagonizing the republican President Donald Trump's ardent supporters who would follow him if he jumped off the Brooklyn Bridge. But then of course, congressional lawmakers have been counting on the president's big money backers, and then, there is that marginal tax cut/ reform bill that the right has been dreaming about for years which they finally passed in December 2017. It is my belief that these republicans are knowingly using a mentally diminished, chronic liar, Russian asset president as a Trojan Horse, so that they can have a chance of finally accomplishing their list of desired projects.
The fact that our President Donald J. Trump repeatedly claims that he does not have direct financial interests in Russia, is immaterial. Outside of Russia, a favorite tool of its spy craft has been to co-opt unwitting foreigners as assets, by becoming financially entangled with them and/ or their businesses. This is where our president is most vulnerable.
In short, just as US citizens who become financially involved/ indebted to the mafia can expect to be eventually compromised, the same can be said of those dealing with Russians. The U.S. president is no exception.
The FBI's Special Counsel Robert Mueller III has been under attack by the president's republican sycophants ever since it has become apparent that the FBI's Trump/ Russian probe has been making significant inroads by following the money trail developed by President Trump.
Recently, it was leaked that the FBI had subpoenaed the financial records related to the president's financial dealings from Deutsche Bank. On December 24, it has been divulged that the FBI is also requesting banking records from financial institutions in Cyprus.
The above data are key to unraveling the presidents financial ties to Russia. This tells me that the FBI is heading down the right financial trail. The republicans who have been throwing mud at the FBI are about to become more rambunctious.
See: It's About Time! FBI Special Counsel Mueller Has Taken Steps ToSubpoena Deutsche Bank
Here's the rest of the story….
On December 24, 2017, Stephanie Kirchgaessner and Sara Farolfi of the Guardian penned the following report, "FBI investigates Russian-linked Cyprus Bank accused of money laundering." (Request for financial information may be connected to inquiries into possible conspiracy between Trump and Kremlin.")
"The FBI has asked officials in Cyprus for financial information about a defunct bank that was used by wealthy Russians with political connections and has been accused by the US government of money laundering, 2 sources have told the Guardian."
"The request for information about FBME Bank comes as Cyprus has emerged as a key area of interest for Robert Mueller, the US special counsel who is investigating a possible conspiracy between Donald Trump's 2016 presidential campaign and the Kremlin."
"People familiar with the FBI request told the Guardian that federal investigators and the US Treasury approached the Central Bank of Cyprus in November seeking detailed information about FBME, which was shut down this year."
"One person familiar with the FBI request said it appeared to be connected to Mueller's ongoing examination of Paul Manafort, the former Trump campaign manager who was indicted in October 2017, and money that flowed between former Soviet states and the US through Cypriot banks."
"The Central Bank of Cyprus, in 2014 placed FBME under administration in a direct response to US action and obtained full access to the bank's data, declined to comment. "
"FBME has vigorously denied accusations that it has been a conduit for money laundering and other criminal activity."
"The owners, Lebanese brothers Ayoub-Farid Saab and Fadi Michel Saab, issued a statement following a series of recent critical articles about the bank and denied all wrongdoing."
"Bloomberg reported that FBME was the subject of two US investigations: one into the bank's credit card unit, and another into alleged laundering of money from Russia. Bloomberg said the Russia-related investigation, which is being led by the US attorney's office in New York, was connected to a flow of illegal Russian funds into the NY real estate market."
"FBME, previously known as the Federal Bank of the Middle East, was based in Tanzania but about 90% of its banking was conducted in Cyprus. A report by the US Treasury's Financial Crimes Enforcement Network (FinCEN) in 2014 said the bank was an institution of "primary money laundering concern".
"The report found that the bank was evading efforts by the Central Bank of Cyprus to supervise its activities, and that FBME was facilitating money laundering, terrorist financing, transnational organised crime, fraud, sanctions evasion, weapons trading and political corruption."
"A 2014 internal report by the Central Bank of Cyprus about FBME that was obtained by the Guardian found that FBME had banking relationships with several Russians who were considered to be politically sensitive clients and that about half of the bank's clients were Russian nationals, including Vladimir Smirnov, who is close to Putin, and Aleksandr Shishkin, a member of Putin's political party."
"FBME was subjected in 2016 to what is known as a "fifth special measure", a hard-hitting US regulatory tool that was established after the 9/11 attacks to address law enforcement concerns in the banking sector. The move prohibited the bank from doing business in the US or using US dollars, and barred US banks from opening or using any bank accounts on FBME's behalf. In effect, it shut the bank down. FBME has challenged the decision but US courts have so far upheld the move."
"It is not clear why Mueller and his team of investigators appear to be interested in FBME's financial data. But it indicates that the special counsel is continuing to examine money flows from Cyprus."
"Manafort has pleaded not guilty to charges that he laundered millions of dollars through foreign banks to hide his work for political parties in Ukraine. He is accused of funnelling the funds through foreign shell companies, including many that were based in Cyprus."
"A spokesman for FBME bank told the Guardian that Manafort was never a client of FBME."
"Mueller's team has separately issued a subpoena for information from Deutsche Bank."
"Deutsche also worked as a correspondent bank for FBME. Internal emails seen by the Guardian show that executives from both banks were in contact in 2014 discussing accounts that were "on the radar" of US law enforcement."
"Deutsche Bank said in a statement: "We severed our relationship with FBME in 2014 and have added more than 1,000 anti-financial crime staff."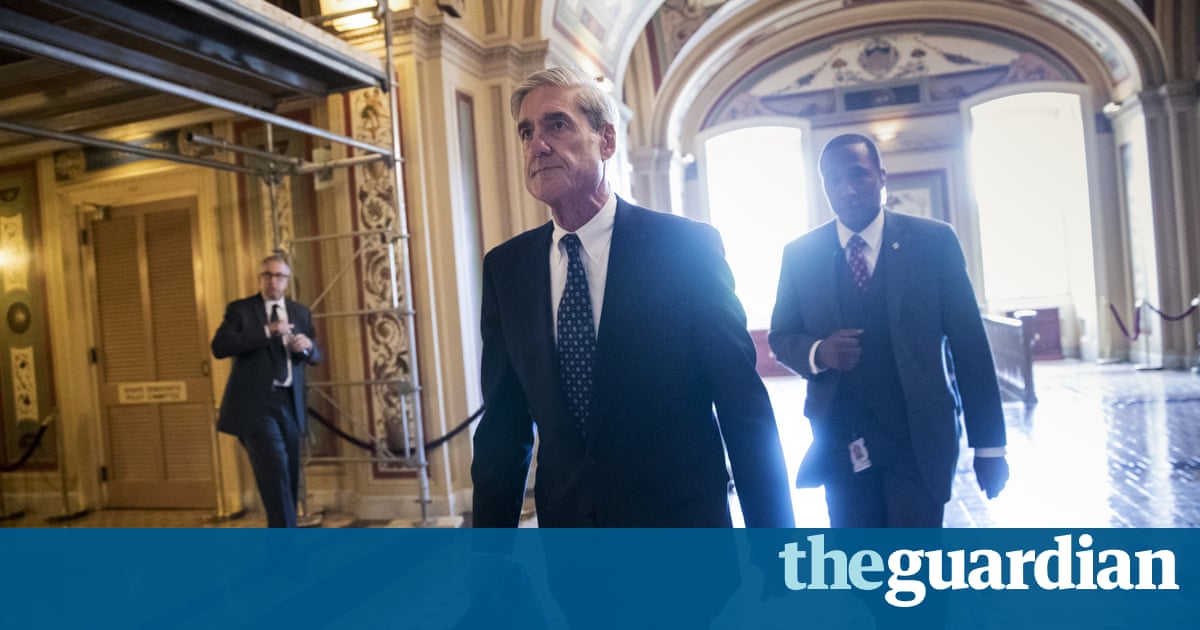 KEY SUPPORTING FACTS:
As per 11/15/11 Spiegel Online by Stefan Kaiser, "Profits are shrinking, the police are searching his offices and now he has had to give up plans to become chairman of the supervisory board — Josef Ackerman is experiencing a torrid time a few months before the end of his career. The outgoing head of Deutsche Bank had planned everything so differently. (But then he became the head of the Bank of Cyprus along with the current US Commerce Secretary Wilbur Ross in 2014.)
As per Wikipedia, "2012 Bank of Cyprus UK became a subsidiary, regulated by the Financial Services Authority. Under pressure from the Central Bank of Cyprus, CEO Andreas Eliades and Deputy CEO Yiannis Pehlivanides resigned as Bank of Cyprus could not reach by private means the 9% Core Tier 1 capital by 30 June 2012 that the European Banking Authority had required. Eliades's replacement was Yiannis Kypri. Later Chairman Theodoros Aristodemou resigned and was replaced by Andreas Artemi. The bank was also forced to re-consider its strategy of rapid international expansion."
As per Wikipedia, "2014 (The Bank of Cyprus known locally as the Corruption Central of Cyprus) sold off non-core assets and has thus sold its stake in the Romanian  Banca Transilvania and the Ukrainian bank was sold. After a 1 billion Euro increase in capital, a new board and shareholders took the helm in November 2014 led by Josef Ackermann and Wilbur Ross." 
As per a 3/23/17 Guardian report by Stephanie Kirchgaessner, "In 2015, Bank of Cyprus announced (pdf) it was offloading the Russian business, including loan exposures, to Avetisyan for €7m. The core assets had been purchased for €450m in 2008. Deutsche Bank's London office advised Bank of Cyprus on the deal. ""One of Ross's first big decisions at the bank was the appointment of former Deutsche Bank chief executive Josef Ackermann as chairman. Ackermann's ties to Russia were strong, including a warm relationship with Putin and Herman Gref of Sberbank."
"In a separate management decision under Ross's watch, Bank of Cyprus gave Alfa Bank, Russia's largest private bank, until 2019 – four more years than originally planned – to pay back a €100m debt it owed in connection to Alfa's purchase of the bank's Ukrainian assets. Alfa Bank still owed Bank of Cyprus €57m as of the end of September. "