This tale has been created by the popular right wing pundit and former Governor of Arkansas, Mike Huckabee, one of those republican Evangelical sycophants who has been covering for a president who has a history of providing cover for racist hate groups, a braggart who openly admitted his penchant for grabbing women by their private parts with impunity, a congenital liar, a man who walks, talks and acts like a Russian asset, a person who turned his back on American citizens living in Puerto Rico in their time of need, and the list goes on.
I have been blogging about my antipathy for the mostly White Evangelical Cristians' support for issues like abortion which have been weaponized for political reasons and in fact, are not based on principle. They use these issues as a prop to rationalize their providing cover for the likes of Donald J. Trump.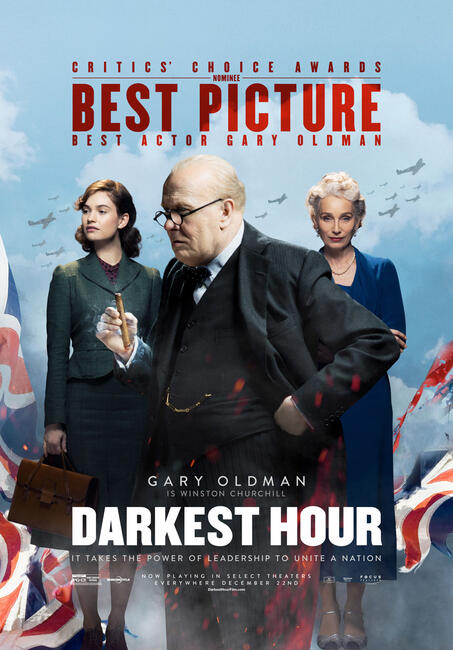 Their actions, their fruit prove that they are pro-birth only. And they don't even do this well. For example, the USA suffers the highest percentages of infant mortality rates in comparison to all the other developed countries. This is because poor Mothers do not have the same level of pre-natal and post-natal medical care in the USA that is available in other developed countries around the world. (See: Infant Mortality Rates And Medicaid Expansion – Gronda Morin)
What concerns me is that these so called Christians have not really reckoned with the climate President Trump has created in our country which is counter to numerous long held Christian tenets such as NOT turning a blind eye to the actions of racists, NOT denying the science of climate change and thereby delaying/ hindering the implementation of solutions to mitigate for the inevitable negative consequences. As a result, the well-being of our nation is at risk.
They seem to think that by copying a tactic out of the republican President Donald J. Trump's playbook, that one of their own can weave a completely false narrative as when comparing the president to Winston Churchill, many Americans  will not question this "fake news" tale. That may be true for those who have not read their history books.
Here is the rest of the story… 
On December 26, 2017, Maggie Astor of the New York Times penned the following report, "Mike Huckabee Says Trump Is Like Churchill. Historians Disagree."
Excerpts:
"Former Gov. Mike Huckabee of Arkansas drew a swift and intense response with a provocative claim on Tuesday (12/26/17): President Trump, he wrote, is similar to Winston Churchill, one of history's most iconic leaders."
"Mr. Huckabee had just watched "Darkest Hour," a film about Churchill. It was, he wrote on Twitter, a reminder of "what real leadership looks like."
"Churchill was hated by his own party, opposition party, and press," he tweeted. "Feared by King as reckless, and despised for his bluntness. But unlike Neville Chamberlain, he didn't retreat. We had a Chamberlain for 8 yrs; in @realDonaldTrump we have a Churchill."
"Likening modern leaders to Chamberlain and Churchill — something Mr. Huckabee has done before — is always a loaded proposition. Chamberlain, who preceded Churchill as prime minister of Britain, tried to appease Hitler by conceding Czechoslovakia's Sudetenland region to Nazi Germany in the 1938 Munich Agreement, and his name has come to be synonymous with weakness in the face of evil."
"Churchill, by contrast, was an officer in the British Army during World War I; led Britain through World War II as prime minister from 1940 to 1945; and handled several foreign policy crises in a second term as prime minister from 1951 to 1955. He was known for his skill as an orator and writer, and won the Nobel Prize in Literature in 1953."
"Sure. Churchill served his country 55 years in parliament, 31 years as a minister and 9 as pm," Kristian Tonning Riise, a member of Norway's Parliament, wrote in a tweet liked more than 19,000 times. "He was present in 15 battles and received 14 medals of bravery. He was one of history's most gifted orators and won the Nobel Literature Prize for his writing. Totally same thing."
"It is true that Churchill made many political enemies before World War II, said Susan Pedersen, a professor of British history at Columbia University. He was also "more self-regarding and less inclined to compromise than most successful British politicians," she said, and "had a hard-right view of British national and imperial interest."
"He was basically in the wilderness in 1939, and had world history and circumstance not found him, that would have been the end of the story," Dr. Pedersen wrote in an email. "Luckily for him, and for many of us, his peculiar attributes and the needs of the time came together. But that happened partly because, for all his idiosyncrasy, he had real intellectual and political strengths: He was intelligent, literate, well-versed in history, had long experience in government, and knew what he stood for."
"The comparison to Mr. Trump, she wrote, is "ridiculous" — the same adjective David Del Testa, a historian at Bucknell University, used to describe the accompanying comparison of President Barack Obama to Neville Chamberlain."
"Timothy Riley, director and chief curator of the National Churchill Museum at Westminster College in Missouri, said that Churchill "was bold and passionate about his beliefs" and, much like Mr. Trump, "was not afraid to speak his own mind and ruffle a few feathers along the way." But for Churchill, Mr. Riley said, "the greatest task, his 'supreme task,' was to bring countries together to support peace and prosperity and, during the Second World War, to defeat tyranny."
"And Dr. Del Testa said that after World War I, Churchill's "self-celebratory style" was tempered by a newfound humility."
"He was trying to keep Britain strong and create a world order that was strong for Britain, but he was also conscious increasingly in the 1920s and 1930s of a world order that could be destroyed by populist dictators," he said."
"Perhaps more significant than any of these specific contrasts, Mr. Riley said, is the timing of Mr. Huckabee's comparison. It is much too early, he said, to try to draw a comparison between Churchill — whose career in public service spanned more than half a century and two world wars — and Mr. Trump, who has been in office for less than a year."
"Among the qualities Churchill is known for are "his perseverance, his resilience and his long-term view of history," Mr. Riley said, and "all of those qualities, I think, are best judged after some time."