Dear republicans, What price are you willing to pay for supporting a racist, a probable Russian asset, a chronic liar, a serial adulterer, an impulsively self-indulgent man along with all his other character flaws, as your president? The warning signs were all there but you chose to ignore them and now you pretend that he is the emperor with all his splendid apparel. What will it take for you to honor your oath of office?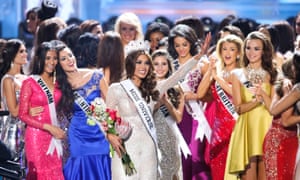 Republicans, After you read this article, ask yourselves, do you really believe that Russia doesn't have Kompromat tapes of  the president when he hosted the 2013 Miss Universe Contest in Moscow?
Maybe the republican President Donald Trump along with his cronies should have deliberated longer about going too far in getting even with his former chief of staff, Steve Bannon. But alas, they wanted blood but now, I suspect that Mr. Bannon is returning the favor.
UPDATE ON 1/14/18: As per a 1/12/18 Business Insider report by Eliza Relman, "Steve Bannon suggests Trump's lawyer 'took care' of 'a hundred' women during the presidential campaign:"
"Former White House chief strategist Steve Bannon alleged that one of President Donald Trump's attorneys "took care" of 100 women during the presidential campaign."
"Bannon made this claim in journalist Michael Wolff's recently published tell-all book about the Trump White House. "
"The comment may take on new significance after The Wall Street Journal reported that another Trump attorney paid a porn star $130,000 to prevent her from discussing an alleged 2006 sexual encounter with Trump." 
On November 15, 2016, the Wall Street Journal published another story about how hush money of $150,000 was conveyed to cover for another one of the president's 2006 romantic liaisons. This one had been with  Karen McDougal, the 1998 Playmate of the Year.
It just so happens that Ms. McDougal was represented by the same lawyer who represented Ms. Clifford, Keith Davidson.
But wait! Now the Daily Beast has just published a story where another porn star Jessica Drake is not allowed to discuss President Donald J. Trump in any way on account of a non-disclosure agreement she signed barring her from any such talk.
I do detect a pattern here.
Here's the rest of the story…
On January 12, 2018, Megan Twohey and Jim Rutenberg of the New York Times penned the following report, "Porn Star Was Reportedly Paid to Stay Quiet About Trump"
"A lawyer for President Trump orchestrated a $130,000 payment to a pornographic-film actress in October 2016 to prevent her from going public with claims of a consensual sexual encounter with Mr. Trump, The Wall Street Journal reported on Friday (1/12/18)."
"The reported payment came shortly before the presidential election and as the actress, Stephanie Clifford, 38, was discussing sharing her account with ABC's "Good Morning America" and the online magazine Slate, according to interviews, notes and text messages reviewed by The New York Times."
"Jacob Weisberg, editor-in-chief of the Slate Group, said on Friday that in a series of interviews with Ms. Clifford in August and October 2016, she told him she had an affair with Mr. Trump after meeting him at a 2006 celebrity golf tournament. She told him that Michael D. Cohen, a lawyer for Mr. Trump, had agreed during the presidential campaign to pay her the $130,000 if she kept the relationship secret, Mr. Weisberg said, adding that Ms. Clifford had told him she was tempted to go public because the lawyer was late in making the payment and she feared he might back out of their agreement."
"In a text message exchange that Mr. Weisberg provided to The Times, he pressed her on details of the agreement."
"Was the Trump lawyer Michael Cohen?" he asked."
"Yep!" responded Ms. Clifford, who goes by the stage name Stormy Daniels."
"She forwarded Mr. Weisberg a draft amendment to the original agreement in which the parties were referred to by pseudonyms. Mr. Weisberg shared it with The Times."
"According to the draft, Ms. Clifford was referred to as "Peggy Peterson" and was represented by a lawyer named Keith Davidson. On the other end of the negotiations were other parties referred to as "David Dennison" and "David Delucia." Ms. Clifford promised to send Mr. Weisberg the original paperwork. But shortly after the text message exchange, Ms. Clifford stopped responding. Mr. Weisberg said that his conversations with the actress were on the record but that he was not prepared to write the story without her consent."
"ABC had been in talks with Ms. Clifford about an appearance on "Good Morning America," but they came to an abrupt end, according to a person briefed on the negotiations."
"In an email sent on Friday to The Times, Mr. Cohen did not address the $130,000 payment, but said, "These rumors have circulated time and again since 2011. President Trump once again vehemently denies any such occurrence as has Ms. Daniels."
"But Mr. Cohen released a statement dated Jan. 10 and signed by Ms. Clifford in which she said that her involvement with Mr. Trump was limited to a few public appearances, and that allegations that "I had a sexual and/or romantic affair with Mr. Trump many, many, many years ago" were "completely false."
"The talks with Ms. Clifford were taking place at a delicate time for Mr. Trump, as he sought to dismiss allegations that he had mistreated women, along with questions about his fidelity. They came to pose a dire threat to his campaign after the release of an unedited "Access Hollywood" segment in which he boasted about grabbing women by the genitals uninvited and of an attempt he made to persuade a married woman to sleep with him. (At the time, he was newly married to Melania Trump, who was pregnant with their son, Barron.)"
"Ms. Clifford was one of at least two women whose claims of out-of-wedlock relations with Mr. Trump were kept from public view by way of restrictive legal agreements. Around the same time that Ms. Clifford was talking to Slate, a former Playboy model, Karen McDougal, sold exclusive rights to her story about an affair she claimed to have had with Mr. Trump to American Media Inc., the company that owns The National Enquirer, The Journal reported shortly before the presidential election."
"American Media, whose chief executive, David J. Pecker, is close with Mr. Trump, never published her story. It told The Journal at the time that it had paid to run fitness columns by Ms. McDougal and for "life rights" to any relationship she may have had to a married man. It denied it had paid to lock down a story that would have been damaging to Mr. Trump. Mr. Trump's spokeswoman, Hope Hicks, had denied that Mr. Trump had an affair or that he or his campaign had any knowledge of the talks with American Media."
"Ms. McDougal was represented by the same lawyer who represented Ms. Clifford, Keith Davidson, a Beverly Hills attorney who has represented a number of adult-film stars and models, according to a client list that was once posted on his web site but no longer appears there."
On January 13, 2018, Marlow Stern and Aurora Snow of the Daily Beast penned the following report,  "Trump Accuser Jessica Drake Silenced By NDA" ("The porn star came forward to accuse then-candidate Trump of sexual misconduct in October 2016.")
Excerpts:
""Jessica's NDA blankets any and every mention of Trump, so she's legally unable to comment," her publicist, Josh Ortiz, informed The Daily Beast. "Jessica signed a non-disclosure agreement after her allegations of misconduct, and she can't do as much as peep his name publicly."
"On Saturday evening, following the initial publication of this story, Ortiz radically changed his tune."
"I made an incorrect assumption due to a grave misunderstanding regarding Jessica Drake's ability to speak or comment about matters relating to President Trump," Ortiz said in a statement supplied by Drake's lawyer, Gloria Allred. I have never been told directly, or indirectly, Jessica Drake signed a Non Disclosure Agreement or reached any settlement in regards to any interactions with President Trump. My misunderstanding resulted in incorrect information being provided to The Daily Beast and undue stress to Jessica Drake, for which I am truly sorry."
"BuzzFeed, citing an unnamed source, reported on Saturday that "Drake could not talk about Trump, but was unable to confirm if that was because of a non-disclosure or some other agreement."
"In late October 2016, Drake became the 14th woman to accuse then-candidate Trump of sexual misconduct. At a public press conference, Drake, flanked by her attorney Gloria Allred, claimed that after she met Trump in July 2006 at Nevada's American Century Celebrity Golf Championship, where she was working a promotional booth on behalf of the adult film company Wicked Pictures, he made a pass at her. Trump's wife, Melania, had recently given birth to their son Barron at the time."
"[Trump] flirted with me and invited me to walk along the golf course with him, which I did. During that time, he asked me for my phone number, which I gave to him. Later that evening, he invited me to his room. I said I didn't feel right going alone, so two other women came with me," said Drake in prepared remarks."
"When we entered the room, he grabbed each of us tightly in a hug and kissed each one of us without asking permission," Drake continued. "He was wearing pajamas. A bodyguard was also present. He asked me about details on my job as an adult film star—about shooting porn, and he also asked us about our personal relationships and whether we were married or single. We answered his questions. It felt like an interview. About 30 or 45 minutes later, we left his room."
"She alleged that Trump later called her and asked, "'What do you want? How much?" and then offered her $10,000 for sex. "This is not acceptable behavior for anyone, much less a presidential candidate," Drake said at the presser."
To squash another story of a 2006 affair while he was married, his good friend and owner of the National Enquirer purchased the story of Karen McDougal, the 1998 Playmate of the Year for $150,000 but then never published it while binding her to a contract to not discuss her affair. The contract states that she had been hired to write columns which of course never happened.
On 11/5/16 the conservative paper, WSJ took the step to break this news, in the article, "National Enquirer Shielded Donald Trump From Playboy Model's Affair Allegation." The following are excerpts from this report written by Joe Palazzolo, Michael Rothfeld, and Lukas I. Alpert:
" The company that owns the National Enquirer, a backer of Donald Trump, agreed to pay $150,000 to a former Playboy centerfold model for her story of an affair a decade ago with the Republican presidential nominee, but then didn't publish it, according to documents reviewed by The Wall Street Journal and people familiar with the matter."
"The tabloid-newspaper publisher reached an agreement in early August with Karen McDougal, the 1998 Playmate of the Year. American Media Inc., which owns the Enquirer, hasn't published anything about what she has told friends was a consensual romantic relationship she had with Mr. Trump in 2006. At the time, Mr. Trump was married to his current wife, Melania./Quashing stories that way is known in the tabloid world as "catch and kill."
"The tabloid-newspaper publisher reached an agreement in early August with Karen McDougal, the 1998 Playmate of the Year. American Media Inc., which owns the Enquirer, hasn't published anything about what she has told friends was a consensual romantic relationship she had with Mr. Trump in 2006. At the time, Mr. Trump was married to his current wife, Melania."
"Quashing stories that way is known in the tabloid world as "catch and kill."
"In a written statement, the company said it wasn't buying Ms. McDougal's story for $150,000, but rather 2 years' worth of her fitness columns and magazine covers as well as exclusive life rights to any relationship she has had with a then-married man. "AMI has not paid people to kill damaging stories about Mr. Trump," the statement said."
"Hope Hicks, a Trump campaign spokeswoman, said of the agreement with Ms. McDougal: "We have no knowledge of any of this." She said that Ms. McDougal's claim of an affair with Mr. Trump was "totally untrue."/Ms. McDougal expected her story about Mr. Trump to be published, people familiar with the matter said. American Media didn't intend to run it, said another person familiar with the matter. Ms. McDougal didn't return calls for comment."
"Mr. Trump and American Media Chairman and Chief Executive Officer David J. Pecker are longtime friends. Since last year, the Enquirer has supported Mr. Trump's presidential bid, endorsing him and publishing negative articles about some of his opponents."
See: The 22 women who have accused Trump of sexual misconduct