The Republican Donald Trump and fellow republicans in the US Congress are using people's lives as bargaining chips. On January 19, 2018, the USA budget has not been finalized by the US Congress to where the government will not have the funds to continue doing business and so all governmental non essential services and personnel will  be shut down after midnight.
Republicans have been partisan in much of their legislation but they have also failed to deliver on their one major obligation, to establish a budget to fund the US government. So even though the republican party is in the majority position in both houses of the US Congress and they have their man in the White House, they have failed to deliver on their number 1 obligation but they did manage to overcome all odds to pass the partisan, republican 2017 trickle down economics tax cuts in December which disproportionately favors the very wealthy and corporations at a net cost of $1.5 trillion dollars.
Now they are asking Democrats in the US Congress to accept a continuing resolution to give them another month for them to do their job. To entice the support of democrats, the House republicans passed a bill that tied funding for CHIP (Health insurance for the children of poor working parents) to their resolution. As the democrats have declined this offer, republicans are accusing them of not being reasonable and for not caring about the children.
What the republicans don't get, is that supporting only one program favored by democrats, is like asking them to choose which of their children is the one worth saving.
So, Republicans have finally figured out that they have to work with democrats to pass a budget.  Democrats are saying that American lives are at stake if  programs are not fixed and / or funded such as DACA (a program to prevent the deportation of young adults who came to the US as children of undocumented parents and who know no other country); CHIP; emergency aid to Puerto Rico, as millions are still without power from a devastating hurricane season; funding for rural community health centers; funding for those victims of the opioid epidemic.
Democrats question with incredulity, how did the Republicans manage to pass a partisan 2017 "trickle down economics" tax-cut bill despite great difficulty, but they can't manage to figure out that they need Democrats to help them to do their job, and that real compromise is a requisite? But instead, the republicans have determined for the Democrats what their compromise would be, which is the saving of lives for one group of Americans while leaving all the others in the dust. Then they wonder why Democrats are not buying.
On January 19, 2018, Scott Clement of the Washington Post penned the following report, "More Americans blame Republicans than Democrats for potential government shutdown, Post-ABC poll finds"
"By a 20-point margin, more Americans blame President Trump and Republicans rather than Democrats for a potential government shutdown, according to a new Washington Post-ABC News poll."
"A 48 percent plurality says Trump and congressional Republicans are mainly responsible for the situation resulting from disagreements over immigration laws and border security, while 28 percent fault Democrats. A sizable 18 percent volunteer that both parties are equally responsible. Political independents drive the lopsided margin of blame, saying by 46 to 25 percent margin that Republicans and Trump are responsible for the situation."
[Read full poll results | How the poll was conducted]
"The poll was conducted Monday to Thursday, largely before House Republicans' passage of a short-term funding bill Thursday aimed at averting a shutdown starting midnight Friday and putting pressure on Democrats and the Senate to avert a shutdown."
"Democrats railed against the House bill for not offering protections for young undocumented immigrants brought to the country as children as well as other issues, and are planning to block the measure if it is brought to the Senate floor."
"The Post-ABC poll finds Democrats are more united in blaming Republicans for the situation than vice versa. A 78 percent majority of Democrats say Trump and congressional Republicans are mainly responsible for the potential government shutdown, while a smaller 66 percent of Republicans blame Democrats in Congress. One in seven Republicans, 14 percent, say Trump and Republicans are to blame."
Public opinion ahead of Friday's deadline is similar to attitudes at the end of the 2013 government shutdown. A Post-ABC poll after it ended found 53 percent of Americans said Republicans were mainly responsible for the shutdown, compared with 29 percent who blamed President Obama. The 24 percentage-point margin of greater blame for Republicans then is slightly larger than the 20-point blame margin for Trump and Republicans in the new poll.
"The Post-ABC poll was conducted Jan. 15-18, 2018 among a random sample of 1,005 adults reached on cell and landline phones with a margin of sampling error of plus or minus 3.5 percentage points."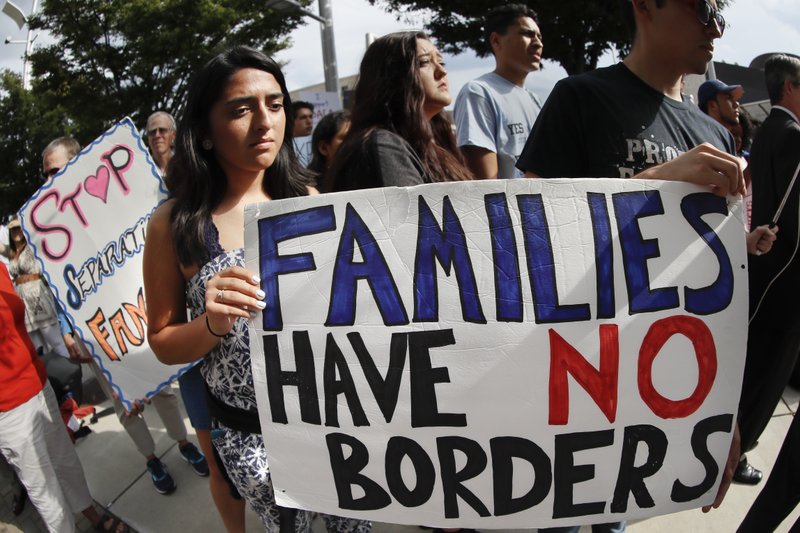 UPDATE ON 1/20/18: As per a 1/19/2018 NY Times report, "Much of the federal government officially shut down early Saturday morning (1/20/18) after Senate Democrats, showing remarkable solidarity in the face of a clear political danger, blocked consideration of a stopgap spending measure to keep the government operating."
"With just 50 senators voting in favor, Senate Republican leaders fell well short of the 60 votes necessary to proceed on the spending measure, which had passed the House on Thursday. Five conservative state Democrats voted for the spending measure. Five Republicans voted against it, although 1 of those, Senator Mitch McConnell of Kentucky, the majority leader, did so for procedural reasons."
"But lawmakers simply ran out of time. The government shutdown was one year to the day after President Trump took office."
"Senate Democrats own the Schumer Shutdown," the White House press secretary, Sarah Huckabee Sanders, said in a statement. "Tonight, they put politics above our national security, military families, and our country's ability to serve all Americans."
"Democrats countered that Republicans were responsible for the management of a government in their control."
"A Republican president occupies the White House, and Republicans hold the majority in both the House of Representatives and the Senate," said Representative Nita Lowey, Democrat of New York."
"It is outrageous that, even with unified control of government, the majority could not chart a course toward keeping the government open, the most basic responsibility of Congress."A deal to avoid closing the federal government hinges on Senate Democrats, and some Republicans,  who want to include protections for young undocumented immigrants."
"Mr. Trump, who described his session with Mr. Schumer as an "excellent preliminary meeting" in a Twitter post Friday afternoon, did not appear able or willing to suggest his own solution.
(Later Senator Schumer said he thought that they had a deal to extend the continuing resolution for 3 days to give Congress time to fix things, but soon after, the president reneged again. The president indicated that he wanted a 3 week extension versus the 3 days. The president was told, Democrats were even willing to give in to him on the wall.)