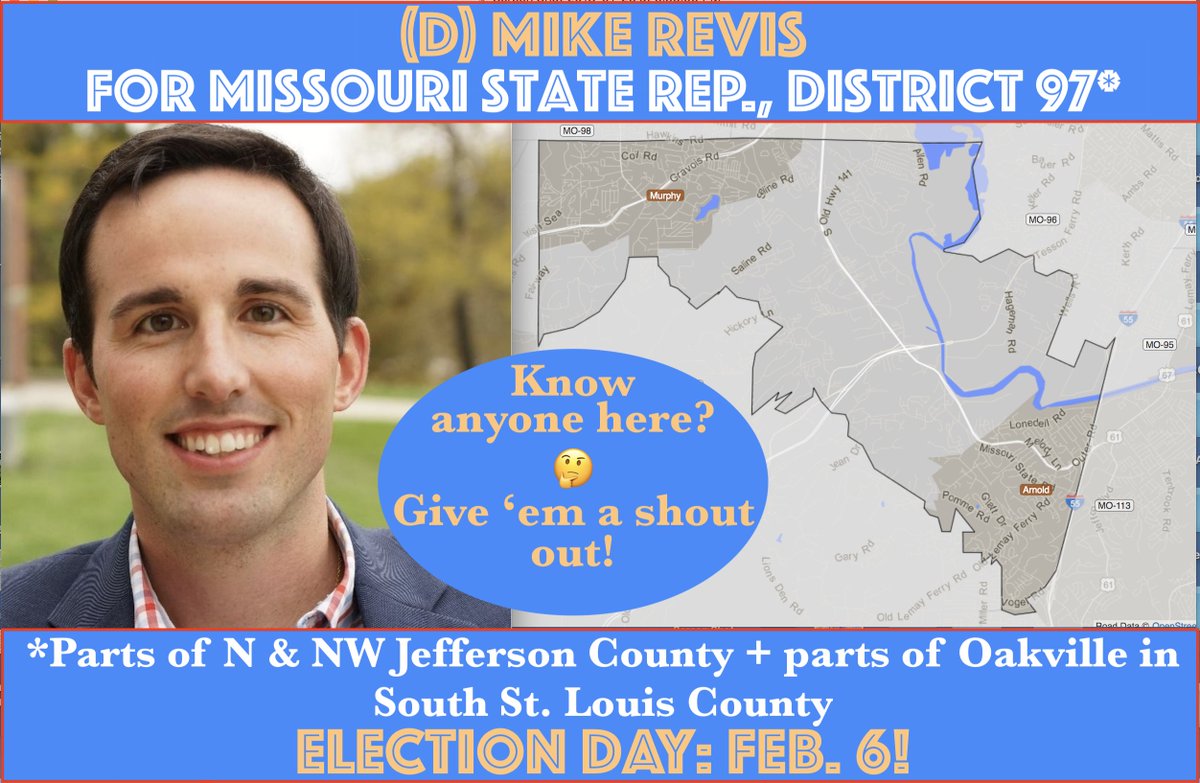 The citizens in the State of Missouri voted in favor of Donald Trump to be president by 18 points but the 97th district voted in his favor by 28 points, and yet a democrat Mike Revis just won an election to represent this very same district in the Missouri General Assembly where there will now be 116 republican representatives to 47 democrats.
Since January 2017, this is the 35th time that a democrat has won a state elected seat, previously held by a republican.
This win demonstrates how important it is for the democratic party to encourage democrats to challenge every republican candidate who is up for an elected post.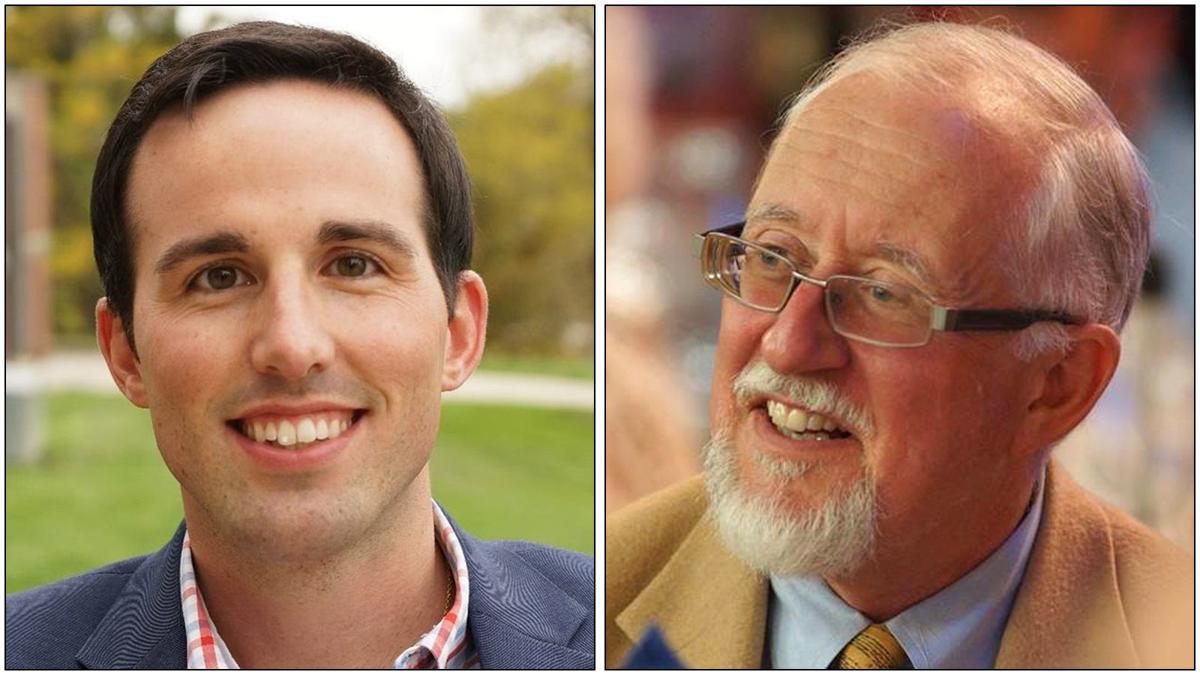 Here is the rest of the story…
On February 6, 2018, Reid Wilson of the Hill penned the following report, "Dems pick up deep-red legislative seat in Missouri"
Excerpts:
"Democrats won an exurban St. Louis seat in the Missouri state House of Representatives 
on Tuesday (2/6/18)
, racking up another victory in a district carried easily by 
President Trump
 in the 2016 election."
"Voters in Jefferson County appeared to choose Mike Revis, a 27-year old Democrat, to fill a seat left vacant when the incumbent quit to run for county executive. With all ten precincts within the district reporting, Revis led Republican David Linton by 108 votes, or about three percentage points."
If Revis's lead holds, it would mark a significant swing from 2016, when President Trump won the district by a 61 percent to 33 percent margin.
Four years before that, 
Mitt Romney
 beat President Obama in the district, south and west of St. Louis, by a 55- to 43-percent margin.
"Democrats will portray the unexpected win 
Tuesday
 as more evidence that the party's voters are fired up ahead of November's midterm elections, after a string of special election wins 
over the course of the last year
."
"Revis is the second Democrat this year to win a Republican-held seat in a state legislative race, after Democrat Patty Schachtner won a state Senate seat in Wisconsin."
"In 2017, Democrats won 15 special elections in districts previously held by Republicans — including a U.S. Senate seat once held by Attorney General 
Jeff Sessions
, which Sen. Doug Jones (D) won in December."
"Republicans easily won two other special elections to fill House vacancies 
on Tuesday
, and the GOP still enjoys a super-majority in the state House" (116 to 47).
"One more district, a rural seat about halfway between St. Louis and the Arkansas border, remained too close to call as of 
10 p.m.
 Eastern time. In that race, Democrat Jim Scaggs led Republican Chris Dinkins by just 66 votes out of about 4,100 cast, with ten precincts yet to report. President Trump won that district by an incredible 78 percent to 19 percent margin, making the narrowness of the race even more remarkable." (The Democrat Jim Scaggs did lose this election.) "
"But the Democratic win is sure to startle Republicans who hope to hold on to control of key legislative seats in suburban and exurban districts around the country."
As per the 2/6/18 Huffington Post report by Amanda Terkel, "The 97th District in Jefferson County (was )historically Democratic but has recently tilted Republican. "
"In other words, the district has swung 31 percentage points toward Democrats since Trump won last year. "
"Rep.-elect Mike Revis's victory tonight will undoubtedly send another shockwave through the GOP as we continue to run the best candidates focused on addressing local issues and improving their neighbors' quality of life," said Jessica Post, executive director of a group dedicated to electing Democrats at the state level. "The Democratic Legislative Campaign Committee continues to be impressed by our dedicated and talented slate of candidates, who have stepped up to run in these precedent-setting special elections."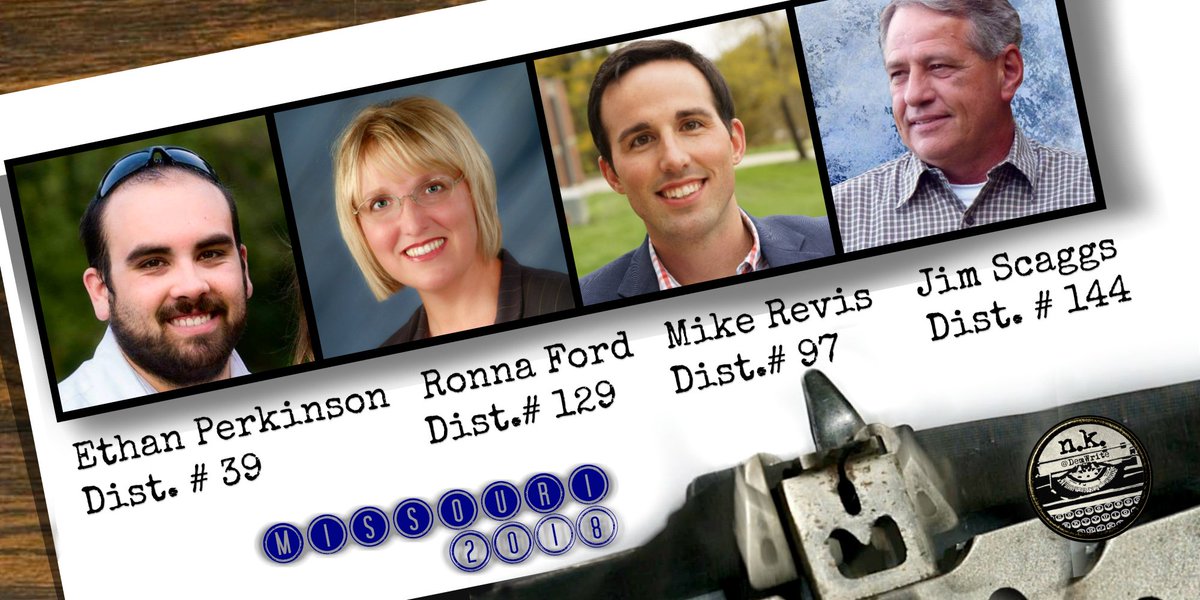 "Last month, Democrats also picked up a seat in Wisconsin's state Senate, where Democrat Patty Schachtner defeated her opponent by 11 percentage points, taking a seat Republicans had held since 2001. The district was solidly red: Trump won by 17 percentage points in 2016, and Republican Mitt Romney won it in 2012. The Republican incumbent state senator won her re-election race in 2016 by 26 points. "
"Wisconsin Gov. Scott Walker (R) called the results a "wake-up call" for his party, and House Speaker Paul Ryan (R-Wis.) said Republicans certainly needed to "pay attention" to the results. "