It was reported by news outlets around September 2017 that Russia had attempted to penetrate 21 States' voter roll computer systems but US officials had announced that there was no evidence that any of the registration rolls were altered in any fashion. But now we are being told that a few states' voter rolls computer systems were indeed successfully attacked by Russian government operatives.
This information just further confirms that our US democracy has been attacked / invaded by the foreign government of Russia during the 2016 presidential elections and we are still under attack, but now it is with the help via inaction of our US president and his republican sycophants operating in the White House and the US Congress.
We have yet to get a straight answer as to what steps are currently being taken to mitigate against future anticipated attacks on our election processes, voting systems in the 2018 elections by Russia and other nefarious actors, because even the mere mention of this subject upsets our president. Despite the Dutch being able o show pictures of Russians in the Kremlin hacking US computer systems like the DNC, the republican President Donald Trump still refuses to accept the reality that Russia did indeed meddle in the 2016 presidential elections.
Meanwhile, the CIA Director Mike Pompeo has declared, that "I have every expectation that they (Russians) will continue to try' to meddle in House and Senate races in November," like this is no big deal. Oh, hum, like what else is new.
As per a 2/7/18 Huffington Post report, "Secretary of State Rex Tillerson warned this week (on Fox News from Bogota, Colombia) that Russia is already trying to meddle in the 2018 midterm elections. And the U.S. is inadequately prepared to counter that threat, he said."
(On 2/6/18), "Tillerson said the U.S. has seen "certain behaviors" from Russia that could imply meddling ahead of multiple international elections, including the U.S. midterms.'
"Really, I think it's just important to continue to say to Russia, 'Look, if you think we don't see what you're doing, we do see it and you need to stop. If you don't, you're just going to continue to invite consequences for yourself,'" Tillerson said."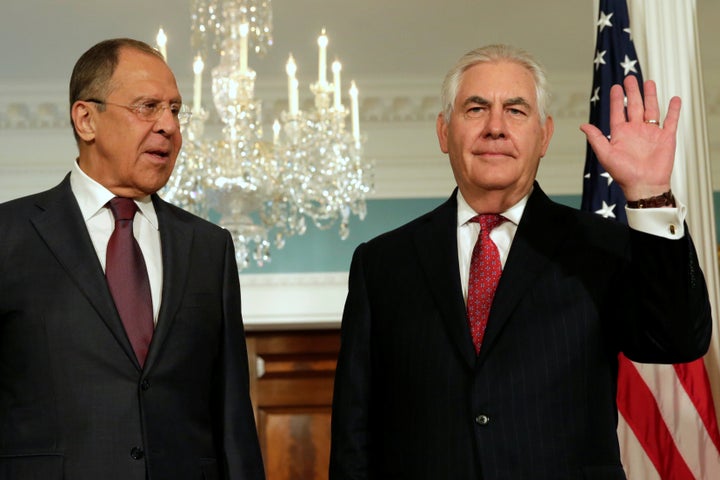 "He said the U.S. is no more prepared now than it was before the 2016 presidential election to prevent Russian interference."
"I don't know that I would say we are better prepared, because the Russians will adapt as well," Tillerson said. "The point is, if it's their intention to interfere, they are going to find ways to do that. We can take steps we can take but this is something that, once they decide they are going to do it, it's very difficult to pre-empt it."
"We the People" need to act by having our US lawmakers create legislation where steps can be taken to protect the integrity the vote. There is a bipartisan bill that would allow for states to assess their voting machines' vulnerability and to take steps to prevent being hacked, S.2261."
Action: Advocate for hack-proofing voting protections before November.
Call: Your two Senators (look up).
Script: Hi. I'm from [ZIP], calling about protecting the vote. Our democracy is vulnerable if we don't learn a lesson from 2016 and protect ourselves. Russia-linked groups are actively hackingthe Senate and seeking to control our midterm elections. I would like [name] to make election security a priority, especially by co-sponsoring the bipartisan Secure Elections Act [S.2261] that allows states to both assess their risks and enact proven measures that protect the integrity of our vote. Thank you.
TO FAX:  Resistbot will do it all for you. Text "RESIST" to 50409 or message Resistbot on Facebook and it will walk you through the steps to fax your Senator and will tell you when your fax has been delivered.
The main US Senate phone line 202-225-3121 (202-224-3121) or  YOU CAN FIND PHONE NUMBERS FOR EVERY SENATOR HERE. or U.S. Senate: Senators of the 115th Congress.
Here's the rest of the story…
On February 7, 2018, Cynthia McFadden, William M. Arkin and Kevin Monahan of NBC penned the following report,  "Russians penetrated U.S. voter systems, says top   U.S.  official"
Excerpts:
"The U.S. official in charge of protecting American elections from hacking says the Russians successfully penetrated the voter registration rolls of several U.S. states prior to the 2016 presidential election."
In an exclusive interview with NBC News, Jeanette Manfra, the head of cybersecurity at the Department of Homeland Security, said she couldn't talk about classified information publicly, but in 2016, "We saw a targeting of 21 states and an exceptionally small number of them were actually successfully penetrated."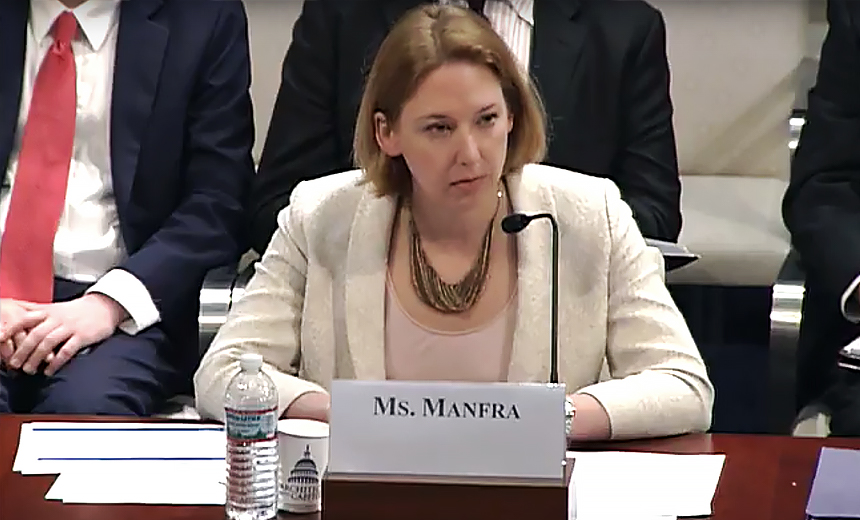 "Jeh Johnson, who was DHS secretary during the Russian intrusions, said, "2016 was a wake-up call and now it's incumbent upon states and the Feds to do something about it before our democracy is attacked again."
"We were able to determine that the scanning and probing of voter registration data-bases was coming from the Russian government."
"In a new NBC News/SurveyMonkey poll, 79 percent of the respondents said they were somewhat or very concerned that the country's voting system might be vulnerable to computer hackers."
In January 2017, just weeks before leaving his post, Johnson declared the nation's electoral systems part of the nation's federally protected "critical infrastructure," a designation that applies to entities like the power grid that could be attacked. It made protecting the electoral systems an official duty of DHS.
"But Johnson told NBC News he is now worried that since the 2016 election a lot of states have done little to nothing "to actually harden their cybersecurity."
"Manfra said she didn't agree with Johnson's assessment. "I would say they have all taken it seriously."
"NBC News reached out to the 21 states that were targeted. Five states, including Texas and California, said they were never attacked."
"Manfra said she stands by the list, but also called it a "snapshot in time with the visibility that the department had at that time."
"Many of the states complained the federal government did not provide specific threat details, saying that information was classified and state officials did not have proper clearances. Manfra told us those clearances are now being processed."
"Other states that NBC contacted said they were still waiting for cybersecurity help from the federal government. Manfra said there was no waiting list and that DHS will get to everyone."
"Some state officials had opposed Johnson's designation of electoral systems as critical infrastructure, viewing it a federal intrusion. Johnson said that any state officials who don't believe the federal government should be providing help are being "naïve" and "irresponsible to the people that [they're] supposed to serve."
See: Watch the full interview from Committee To Investigate Russia blog (2/8/18)