I now live in Florida and I am thrilled by the number of outstanding citizens who are stepping forward for the first time to challenge republicans like Gus Bilirakis who has been representing the peoples of the 12th district in Florida since 2007.  His father Mike Bilirakis previously served in this seat.
Chris Hunter is just one of several former FBI agents and federal prosecutors who are throwing their hats in the ring to contest, as democrats, the seats held by republicans who have been complicit with the republican President Donald J. Trump in disparaging the "rule of law," the FBI and the US Department of Justice (DOJ).
Here is the rest of the story…
On January 2, 2018, Adam C. Smith of the Tampa Bay Times penned the following report,  "Federal prosecutor steps up to challenge Gus Bilirakis"
Excerpts:
"A former FBI agent (Chris Hunter) and federal prosecutor from Trinity today announced his candidacy to challenge six-term Republican congressman Gus Bilirakis."
"American service is an enduring promise that crosses generations, connects us to one another, and inspires hope," said Democrat Chris Hunter, 44. "All of us are looking forward to renewing the American promise of service to our country and to one another."
"Hunter is a political newcomer who applied to the FBI following the Sept. 11 terrorist attacks, and as as agent focused on counterintelligence, counter-terrorism, and international fugitive investigations. He most recently worked as a senior prosecutor with the United States Department of Justice concentrating on health care fraud."
"Concerns about President Trump's leadership helped him decide to take on an uphill political campaign."
"All Americans deserve honest, principled leadership that unites us around our shared values.  This past year was not a reflection of the America we all know and love," he said. "It is time to end the politics of hatred and division and embrace a renewal of service to one another and our country."
"Congressional District 12, which covers all of Pasco County and part of north Pinellas, is a heavily Republican district that Donald Trump won by nearly 19 percentage points. Bilirakis's father, Mike Bilirakis, held the seat for more than two decades before Gus, 54, succeeded him."
"Public service is a privilege," said Democrat Chris Hunter, 44. "It is not an entitlement program for career politicians. Career politicians who sell out to the highest bidder or to political power brokers violate the trust we all place in our government. What's worse, they turn their backs on our shared values and the true meaning of American service."
"Hunter and his wife have a son and three daughters who attend public school in Pasco County. He is the son of a school teacher and a United States Marine. Hunter teaches at Stetson University College of Law and the University of Tampa."
There are signs besides Trump fatigue that Chris Hunter stands a chance in a district where the voters have heavily favored republicans. My opinion is based on his February 2017 town hall meetings where he faced the ire of his constituents. As per a 2/4/17 Tampa Bay Times by Kathleen McGrory, "The crowd got rowdy, booing a 77-year-old speaker who said former President Barack Obama played politics to ram the Affordable Care Act through Congress in 2010."
"Facts, not Fox!" one woman yelled."
"Bilirakis took fire from the crowd, too, particularly when he criticized Obamacare."
"I've been hearing from my constituents for several years and they're not happy," he said."
"We are your constituents!" someone shot back."
"But he also received praise."
"This has been a rough room and you've been a man of courage, a man of character, who has stood here through this," said Michael Fox, a progressive activist from St. Petersburg.
"The forum ran 20 minutes longer than the two hours that had been scheduled. When it ended, Bilirakis told reporters it had been "a great listening session" and promised to take his constituents' comments to Washington."
"But when asked if his thoughts had changed on the Affordable Care Act, the congressman turned to familiar talking points."
"We need to repeal because we need to do it right and expand health care," he said. "Right now, 73 percent of the counties only have one provider. It's too expensive. The premiums are too high. The deductibles are too high."
See why I don't care for the republican US Congressional representative for the 12th district of Florida, Gus Bilirakis:  Tracking Gus M. Bilirakis In The Age Of Trump | FiveThirtyEight
As per a 2/12/18 WSJ article by Aruna Viswanatha, "Chris Hunter was preparing to take a health-care fraud case to trial when he says he became concerned about the dynamics at the Justice Department, the agency where he had worked for more than a decade."
"After watching President Donald  J. Trump fire former FBI Director James Comey, belittle Attorney General Jeff Sessions, and pardon Sheriff Joe Arpaio, among other events, Mr. Hunter said he decided to leave his job as a prosecutor in Tampa in December and run for Congress."
"Mr. Hunter is now one of five former federal prosecutors who are running for House seats as Democrats this year, compared with zero in 2016. The Wall Street Journal couldn't identify any similar Republican candidates."
"The Washington landscape has been dominated this year by special counsel Robert Mueller's investigation of Russian meddling in the 2016 election, and accompanying attacks on the Justice Department's credibility. One result has been the spectacle of several federal prosecutors quitting to run for Congress."
"Republicans reject the idea that the crop of former prosecutors running as Democrats has a wider significance. "Voters on both sides of the aisle respect prosecutors and law-enforcement officers—they just do," said Rep. Trey Gowdy (R., S.C.) himself a former prosecutor who is retiring from Congress."
"Republicans couldn't identify any former prosecutors or FBI agents running this year, though there are fewer Democratic incumbents for them to challenge. Republicans currently hold a 238-193 advantage in the House, with four vacancies."
"The Justice Department has been buffeted by particularly forceful political winds of late. House Republicans earlier this month released a memo alleging abuses by the FBI and Justice Department when they sought an October 2016 application to monitor former Trump campaign adviser Carter Page who had been on the radar of U.S. intelligence since 2013, when alleged Russian spies made an attempt to recruit him.
"After the memo's release, Mr. Sessions said he had "great confidence in the men and women" of the Justice Department, adding that "no department is perfect."
"The memo prompted an unusual statement by the FBI Special Agents Association saying that agents "have not, and will not, allow partisan politics to distract us from our solemn commitment to our mission."
"Similar complaints from former federal prosecutors have spilled into Democratic primaries usually dominated by concerns like health-care and immigration."
"At a packed forum Saturday for Democrats vying to unseat Republican Rep. Barbara Comstock in Virginia's 10th district, seven candidates introduced themselves. Amid questions on economic and social issues, one candidate presented himself as a former federal prosecutor of 27 years who could take on Mr. Trump."
"Ms. Comstock "sits silently each and every day as the president and this Republican Congress denigrate and impugn the integrity of federal law enforcement, the same men and women who protect us every single day," said the candidate, Paul Pelletier."
"A spokesman for Ms. Comstock, who herself worked as a public-affairs official at the Justice Department during the George W. Bush administration, said she "has been a strong advocate for her former colleagues at Justice and the FBI."
Among the top Democratic recruits is Conor Lamb, who is running in a March 13 special election in a southwest Pennsylvania district that Mr. Trump won by 20 percentage points. Mr. Lamb is a 33-year-old Marine veteran who was a federal prosecutor in Pittsburgh before resigning in October to run.
"Another former federal prosecutor—former Navy helicopter pilot and mother of four Mikie Sherrill—is running to replace New Jersey Republican Rodney Frelinghuysen, who chairs the House Appropriations Committee and announced last month that he wouldn't seek re-election."
Another former federal prosecutor—former Navy helicopter pilot and mother of four Mikie Sherrill—is running to replace New Jersey Republican Rodney Frelinghuysen, who chairs the House Appropriations Committee and announced last month that he wouldn't seek re-election.
It is more common for U.S. attorneys—the top federal prosecutor in each district—to seek political office. Democrat Doug Jones, Alabama's newest senator, for example, served as a U.S. attorney in Alabama in the Clinton administration. But it is rarer for line-level prosecutors, who are career staffers rather than political appointees.
Several of the candidates defended the Justice Department and the FBI in recent weeks as they have come under fire, including from the GOP memo on the surveillance of Mr. Page.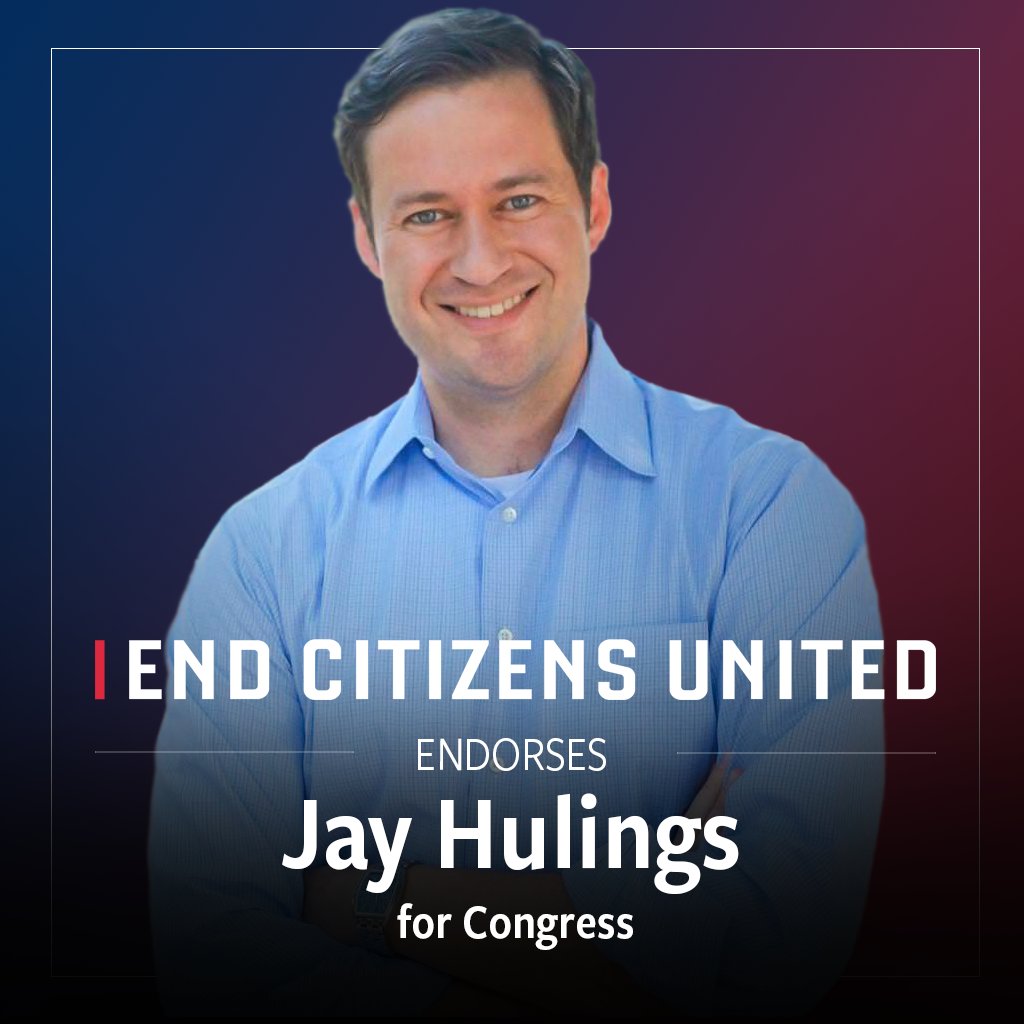 Rep. Will Hurd (R., Texas), who is running for re-election in a House district that stretches along the Texas-Mexico border, wrote a column saying he had voted to make the memo public because he was "not confident that proper vetting occurred" in seeking approval for the surveillance.
Jay Hulings, a former prosecutor and the front-runner in the Democratic primary in the race for that seat, described the memo as a "political stunt," adding in a tweet, "The idea that releasing the memo has anything to do with civil liberties is laughable."