Nowadays, to keep up with the news, a blogger cannot take off to do the most basic of projects, otherwise they could miss a major mind blowing story like the one I came home to on 2/16/18. The republican President Donald J. Trump was not informed until this morning of 2/16/18 about the latest news by the DOJ and FBI regarding its indictments against Russian operatives who have been identified as having meddled in the 2016 presidential election policies.
There can no longer be any denial by the White House that Russia did indeed attack the US voting and election infrastructure for the 2016 presidential elections season. The Department of Justice's Deputy Attorney General Rod Rosenstein made the announcement that the FBI's Special Counsel Robert Mueller III was charging 13 Russian nationals and a Kemlin-linked internet company.
I will be updating this blog as more information becomes available.
On February 16, 2016, Brad Heath and Kevin Johnson of USA Today penned the following report, "Special counsel indicts Russian nationals for interfering with U.S. elections and political processes"
"Russian operatives sought to interfere in the 2016 presidential election, including in support of supporting the presidential campaign of then-candidate Donald Trump, special counsel Robert Mueller charged on Friday (2/16/18) in an indictment of 13 Russian nationals and a Kremlin-linked internet research firm."
"In the indictment, Mueller charged that some of the Russians, posing as Americans,  "communicated with unwitting individuals" associated with Trump's 2016 campaign "to seek to coordinate political activities."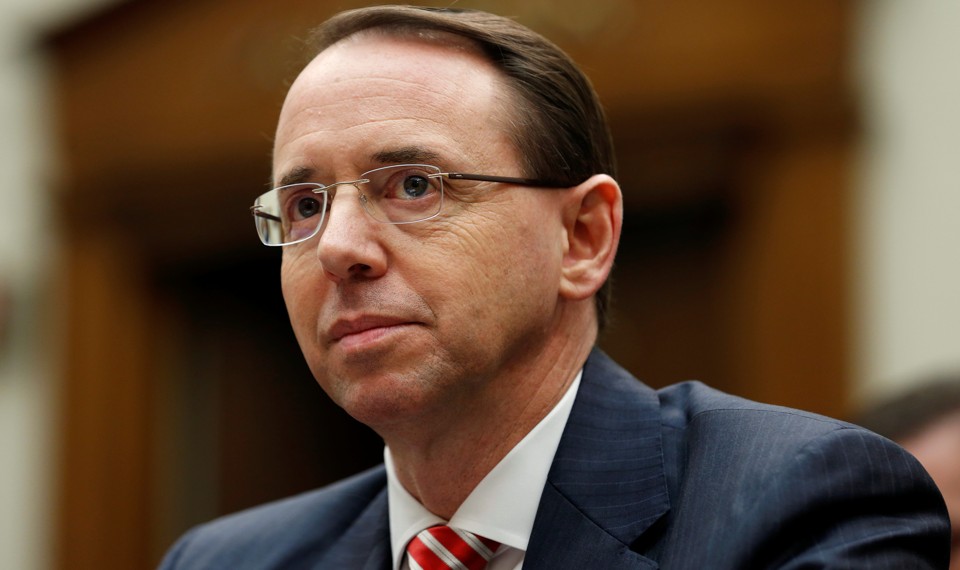 "The charges include violations of campaign finance laws, conspiracy and identity theft and failing to register as agents of a foreign government."
"They are the latest salvo in Mueller's investigation of Russian election interference. Last year, prosecutors brought charges against four people tied to Trump's campaign, including his former campaign chairman Paul Manafort and his top national security aide Mike Flynn."
"Prosecutors allege that the Russian Internet Research Agency and others spread messages on social media to promote Trump's candidacy and to criticize his political rival Hillary Clinton. They also alleged that some of the Russian operatives organized rallies supporting Trump and traveled to the United States to gather information."
Thanks to CBS, here's the indictment:
See entire 2/16/18 CBS report: Rod Rosenstein to announce indictments of Russians in U.S. election