The couple, James and Kimberly Snead took in a friend of their son, Nicolas Cruz around Thanksgiving in 2017 when they learned he had lost his Mom around November 1, 2017. His Dad had passed away years ago.
Mr. Snead said they had met Nikolas Cruz about two times in the past but the young man had been respectful and polite on both occasions. The couple made sure he had his own room and that he got re-enrolled in school, along with him being employed part-time. They were in the process of finding a counselor for him. The couple indicated that "Nik" was following all the household rules. Any gun weaponry that "Nik" owned was kept in a locked box. Mr. Snead said he thought he had the only key.
They've been grieving. Their son is having a difficult time with this shock and betrayal. The son was at the scene of the shooting where he also, was fleeing for his life. The son had received a text from "Nik" which said "Yo" before the mass shooting.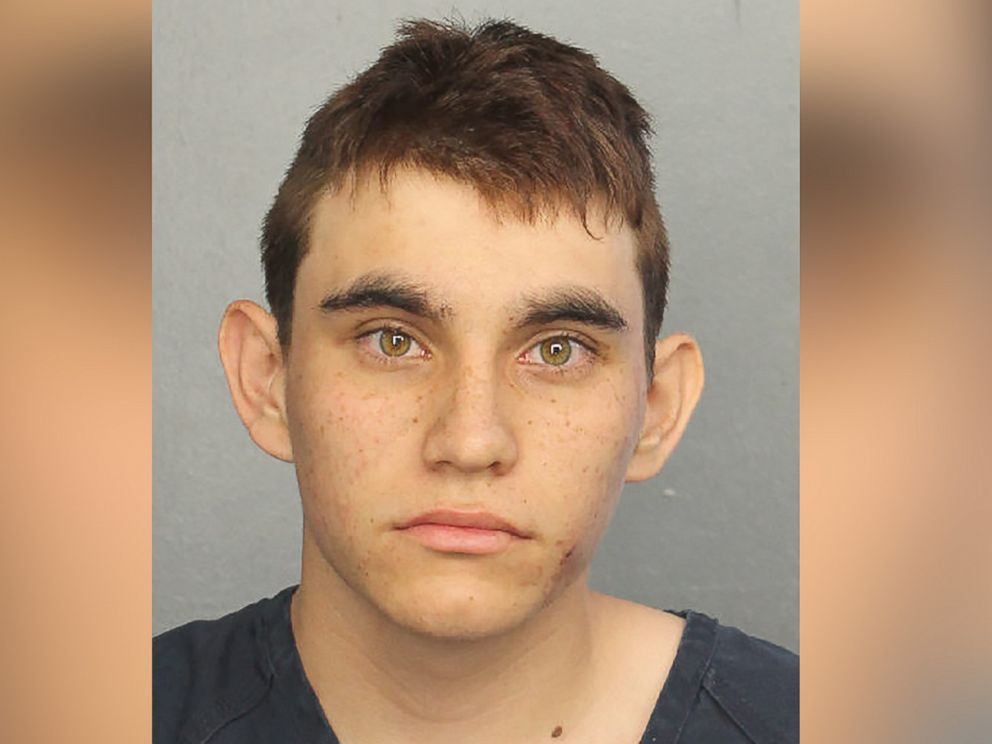 Here is the rest of the story…
As per 2/19/18 ABC News report by Bill Hutchinson and Catherine Thorbecke, "In an eerie text message to a friend just three minutes before he allegedly started his Valentine's Day killing spree at Marjory Stoneman Douglas High School, Nikolas Cruz wrote he was going to the movies, but hinted to his pal that he had a secret, according to the couple he was living with."
"James and Kimberly Snead said in an interview with ABC's "Good Morning America" that Cruz texted their son at 2:18 p.m. last Wednesday, the same time investigators say he was already inside Building 12 at the Parkland, Florida, school readying to unleash his 2:21 p.m. attack that left 17 people dead."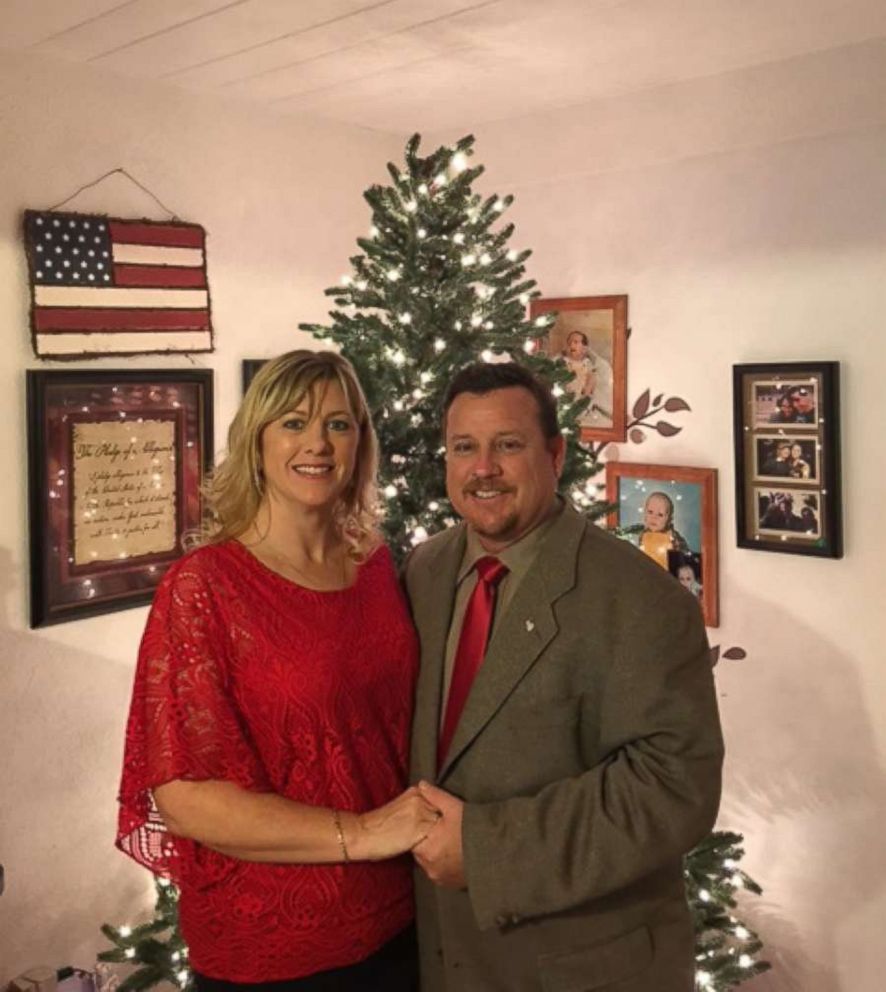 "He told my son he's going to the movies," James Snead said. "And he said he had something to tell him. And my son pressed him, 'What is it? What is it?' And he goes, 'Nothing bad, bro.' That was it. He said he was going to the movies. The last text my son got was, um — 'Yo.' That was it."
"The Sneads said their son, who had befriended Cruz and was partly the reason the alleged killer was living under their roof, now feels "angry" and "betrayed."
"He's, you know, upset," James Snead said. "He was at that school, too. He had friends at that school."
"The couple said that in the weeks Cruz lived with them they didn't detect anything in his behavior that could now be interpreted as a red flag."
Here's the rest of the story…
On February 18, 2018, Patricia Mazzei of the NY Times penned the following report, "Family Who Took Florida Suspect In: 'We Didn't Know'
James and Kimberly Snead, who took in Nikolas Cruz shortly after his mother died in November, knew he was depressed by her death. But they had no idea, Mr. Snead said Sunday, about the depth of Mr. Cruz's troubles until the catastrophic rampage at Marjory Stoneman Douglas High School.
"We didn't know he had such an evil past," Mr. Snead said in a telephone interview, sounding weary and at a loss to explain what had happened. "We just didn't know."
Mr. Snead said he and his wife let Mr. Cruz, the suspect in the rampage, stay in their Broward County home after the youngest of their three sons, who knew Mr. Cruz from Stoneman Douglas in Parkland, Fla., asked if he could live with them. They declined to provide their son's first name or age.
"Mr. Cruz, 19, had been struggling following his mother's sudden death of pneumonia on Nov. 1, and had been staying with a friend of his mother's in neighboring Palm Beach County, Mr. Snead said."
"But there was "tension," according to Mr. Snead, over money and over Mr. Cruz's guns. He owned several, and they were unsecured. The friend of Mr. Cruz's late mother had a toddler, Mr. Snead said, and did not want the child to be around the weapons."
"So the Sneads, who own guns themselves and keep them under lock and key, drove to Lantana to pick up Mr. Cruz and his belongings. On the way home, Mr. Snead said, they had Mr. Cruz buy a gun safe and bring it along in a truck rented from the Home Depot."
"Mr. Snead said he thought he had the only key to the safe. He did not learn until Wednesday, after 17 people were shot and killed at Stoneman Douglas with a semiautomatic AR-15 rifle, that Mr. Cruz had apparently kept a duplicate key, he said."
"We knew he had troubles and a couple of issues, but I've raised three boys, and I thought we could help," said Mr. Snead, a 48-year-old construction consultant. "It's a very selfish thing he did — aside from the families he hurt, he hurt the family that tried to help him and give him a chance."
"The Sneads began speaking publicly about their relationship with Mr. Cruz on Saturday, in an interview with The Sun Sentinel of South Florida. Their attorney, Jim Lewis, said the couple has been cooperating with law enforcement since the shooting."
"The Sneads were "absolutely not" the people who called in a tip to the F.B.I. in January, warning that Mr. Cruz owned a gun and had a desire to kill, possibly at a school, Mr. Lewis said. The F.B.I. has acknowledged that it failed to investigate the tip."
"Mr. Snead and his wife knew Mr. Cruz was depressed because they asked him about it, Mr. Snead said. Mr. Cruz was often withdrawn, and when pressed about why, he'd say he was thinking about his mother. Mr. Cruz was not medicated, Mr. Snead said, but the Snead family had made plans for him to get help."
"He was supposed to see a counselor this week," Mr. Snead said."
"Still, the Sneads thought Mr. Cruz was doing better."
"He said he had pushed Mr. Cruz to take adult education classes — he'd had to leave Stoneman Douglas because of fighting, Mr. Cruz told them — and to get a job as a cashier at a Dollar Tree store. His time was taken up riding the bus to school and back home, and biking to and from work, Mr. Snead said. He said he was not aware of Mr. Cruz practicing shooting, at a gun range or anywhere else, in the time he was with the family."
"We have animals" — two dogs and six cats, Mr. Snead said — "and he loved them, and they loved him."
"The night before the shooting, Mr. Snead said he noticed nothing unusual. The family ate cheese and steak sandwiches for dinner — Mr. Cruz put a chocolate chip cookie on top of his — and then watched "Jeopardy" on television. Mr. Cruz went to bed early, as he often did, Mr. Snead said."
"According to Mr. Snead's account, the next morning Mr. Cruz told Mr. Snead's son, his former classmate, whom he'd met at JROTC in high school, that he wasn't going to school because it was Valentine's Day. In September 2016, his mother had told the state social services agency that Mr. Cruz had been acting out because he was upset over a breakup with a girl at Stoneman Douglas."
"On Wednesday afternoon, Mr. Snead said, after he had learned about the shooting from his son, a SWAT officer called him to ask about Mr. Cruz's whereabouts. Mr. Snead said he didn't know."
"He called his son to ask him. By then, the son had heard a description of the shooter — short with red hair, wearing black pants — and father and son reached the same conclusion: The police suspected Mr. Cruz."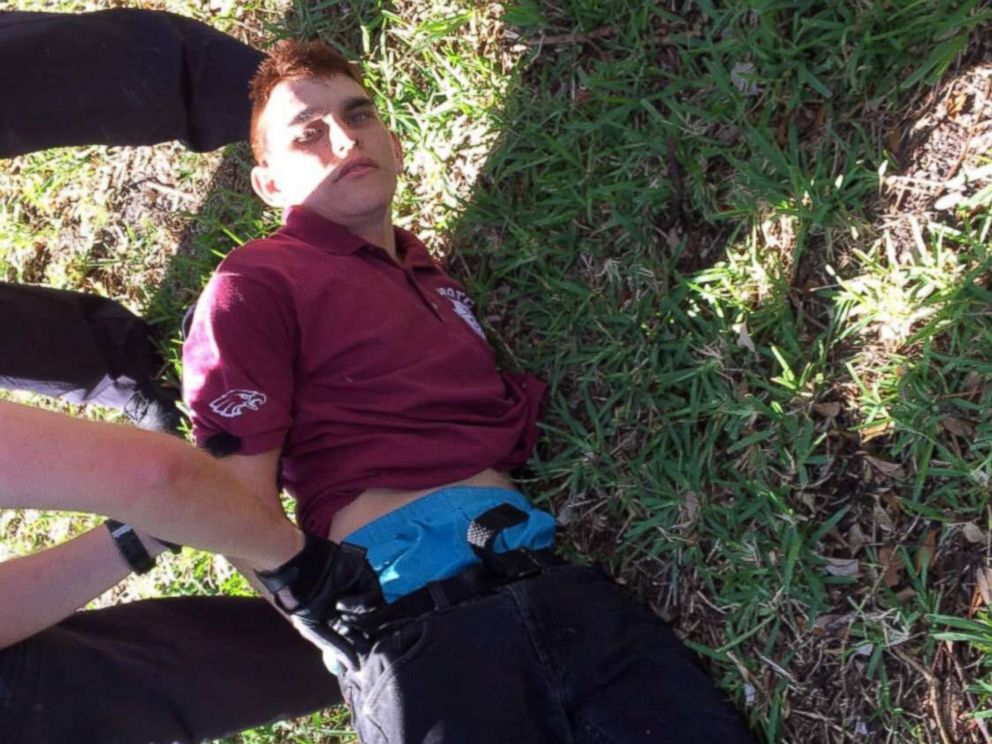 "I called the SWAT officer back and had him go to my house, because he was there with my wife, all morning, by themselves," said Mr. Snead, who suddenly feared for her safety."
"Ms. Snead, it turned out, was asleep, alone and safe. The police arrested Mr. Cruz without incident along a residential street in the neighboring city of Coral Springs, about two miles from the school. They took him to the hospital to be treated for minor injuries, and then transported him to the Broward Sheriff's Office headquarters. By then, the Sneads were there, waiting for their son, who was speaking to deputies."
"Mr. Snead said his wife turned angrily to Mr. Cruz, still wearing a hospital gown."
"Really, Nik?" she asked. "Really?"
"He said Mr. Cruz replied that he was sorry."