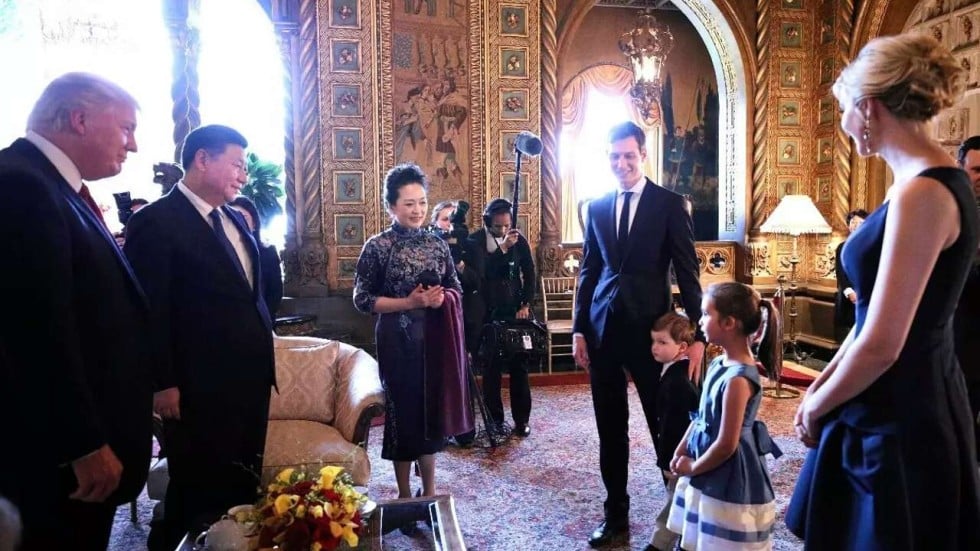 The republican President Donald Trump's son-in-law and Senior Advisor Jared Kushner, like the Staff Secretary Rob Porter could never pass a FBI background check to quality for the required security clearance levels to be handling classified, sensitive material in the White House. Mr. Porter because of his history of spousal/ significant other's abuse and his avoidance of being forthcoming,  would be susceptible to blackmail. As this fact became public, he quickly resigned.
The Rob Porter saga had been headline news for about a week because with only an interim security clearance status, he should not have been near all the classified data that he saw on a regular basis. In addition, it is suspected that his boss, Chief of Staff John Kelly was aware that Mr. Porter would never pass the FBI's background check at an earlier date, but General Kelly still permitted him to  deal every day with classified data.
"After the Rob Porter scandal, the president's Chief of Staff announced last Friday, February 16, 2018 that anyone still working in the White House with only an interim clearance, had to be fully cleared within the week or by Friday, February 23, 2018, or they could no longer work at the White House. This is significant because as per news reports, there is no way that Jared Kushner could pass a FBI background check with his high level of indebtedness which exposes him to being bribed. "
Jared Kushner is the one operating in the White House who reads every morning the president's daily briefings prepared by the Intelligence community.
With the Chief of Staff General Kelly's edict,the question is what will become of the president's son-in-law and senior advisor on February 23rd.  The president is the one who could waive the clearance requirement, but will he?
It is my opinion that Mr. Kushner should be required to leave because he is not remotely qualified to be in the position that he holds, as well as for his inability to be fully cleared for service by the FBI.
The update on 2/20/18 is that the president has decided that Jared Kushner can remain in his current position without passing the FBI's background check and/  or without the normally required security level  status.
Bloomberg has published a lengthy report pertaining to Mr. Kushner's financial entanglements. There is a link to the entire article, footnoted below.
Here's the rest of the story…
On August 31, 2018, David Kocieniewski and Caleb Melby of Bloomberg penned the following  exposé,  "Kushners' China Deal Flop Was Part of Much Bigger Hunt for Cash"
Excerpts:
"Jared Kushner, Donald Trump's son-in-law and top adviser, wakes up each morning to a growing problem that will not go away. His family's real estate business, Kushner Cos., owes hundreds of millions of dollars on a 41-story office building on Fifth Avenue. It has failed to secure foreign investors, despite an extensive search, and its resources are more limited than generally understood. As a result, the company faces significant challenges."
"Over the past 2 years, executives and family members have sought substantial overseas investment from previously undisclosed places: South Korea's sovereign-wealth fund, France's richest man, Israeli banks and insurance companies, and exploratory talks with a Saudi developer, according to former and current executives. These were in addition to previously reported attempts to raise money in China and Qatar."
"The family, once one of the largest landlords on the East Coast, sold thousands of apartments to finance its purchase of the tower in 2007 and has borrowed extensively for other purchases. They are walking away from a Brooklyn hotel once considered central to their plans for an office hub. From other properties, they are extracting cash, including tens of millions in borrowed funds from the recently acquired former NY Times building. What's more, their partner in the Fifth Avenue building, Vornado Realty Trust, headed by Steve Roth, has stood aside, allowing the Kushners to pursue financing on their own."
"Kushner Cos. says it will prevail. Laurent Morali, the president, said the company has a variety of contingency plans for the building and its broader portfolio will allow it to sustain any setback. He said he is encouraged by the interest of several potential investors, but declined to name them."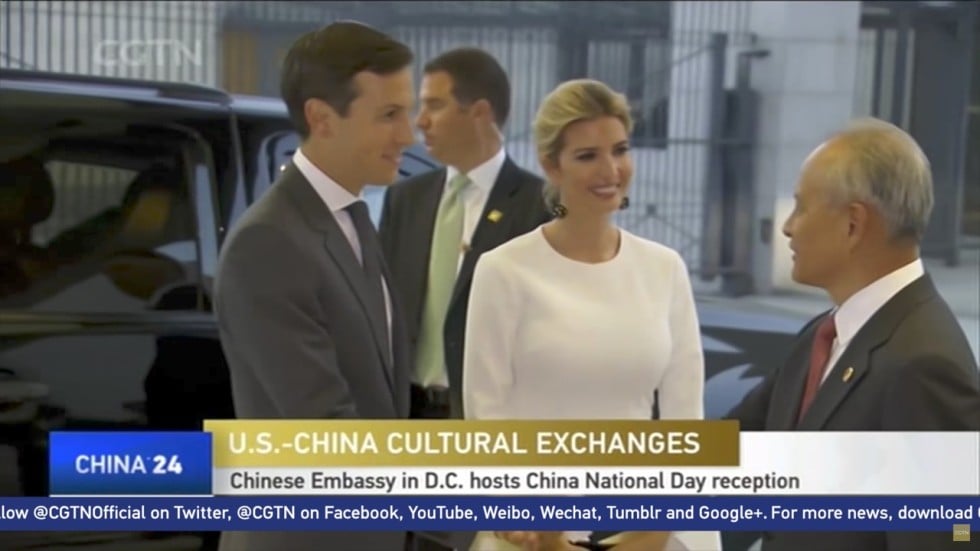 "Reports that portray it as a distressed situation are just not accurate for the building or for the company," Morali said in an interview on the 15th floor of the building, 666 Fifth Avenue."
"But there are challenges all around. The mortgage on their tower is due in 18 months. This has led to concerns that Kushner could use—or has perhaps already used—his official position to prop up the family business despite having divested to close relatives his ownership in many projects to conform with government ethics requirements. Federal investigators are examining Kushner's finances and business dealings, along with those of other Trump associates, as they probe possible collusion between the Kremlin and the Trump campaign. Kushner has already testified twice before closed congressional committees and denies mixing family business with his official role."
"This article, which describes new details of the company's troubled finances and its overseas fundraising efforts, is based on a review of thousands of pages of financial documents and interviews with more than  2 dozen executives, business partners, real estate agents, deal participants and analysts. They spoke on condition of anonymity to discuss private deals. Some feared legal reprisals or other retaliation from one of the country's most powerful families."
"The portrait that emerges is that of a real estate company established by a pair of penniless Holocaust survivors, its extraordinary expansion by their children, the rise of a grandson to a top White House role and a big bet that has complicated its financial future."
"It was 2006—the height of the real-estate market boom—when Kushner Cos. agreed to buy 666 Fifth Avenue for $1.8 billion, then a record for a Manhattan building. All of it was borrowed except for $50 million. The company still holds half of a $1.2 billion mortgage, on which it hasn't paid a cent. The full amount is due in February 2019."
"The strain has become increasingly evident across their holdings. One person familiar with the company's finances describes the tower, with its low ceilings and outdated floor plan, as the Jenga puzzle piece that could set the empire teetering."
"The family's idea of how to salvage its investment requires razing the building to the ground and constructing an 80-story tower with greatly expanded retail areas and high-end condominiums. No short- or medium-term return can be expected from such an aggressive approach. Even a return over the long run would be speculative, though Morali describes the plan as "ambitious and creative." That narrows the pool of investors to those interested in something other than profit. Real estate experts say this almost certainly precludes U.S. companies. More likely: a foreign firm looking to get capital out of its country or seeking a trophy Manhattan property."
"Before Trump began his rise to the presidency and the 36-year-old Kushner became his senior adviser, 666 Fifth Avenue struggled to attract serious offers. Meetings the Kushners requested were often rejected. After Trump's nomination, billions of dollars in Asian and Middle Eastern money came under discussion. Two potential deals that made it to advanced stages, with China's Anbang Insurance Group and a top Qatari sheikh, fell apart."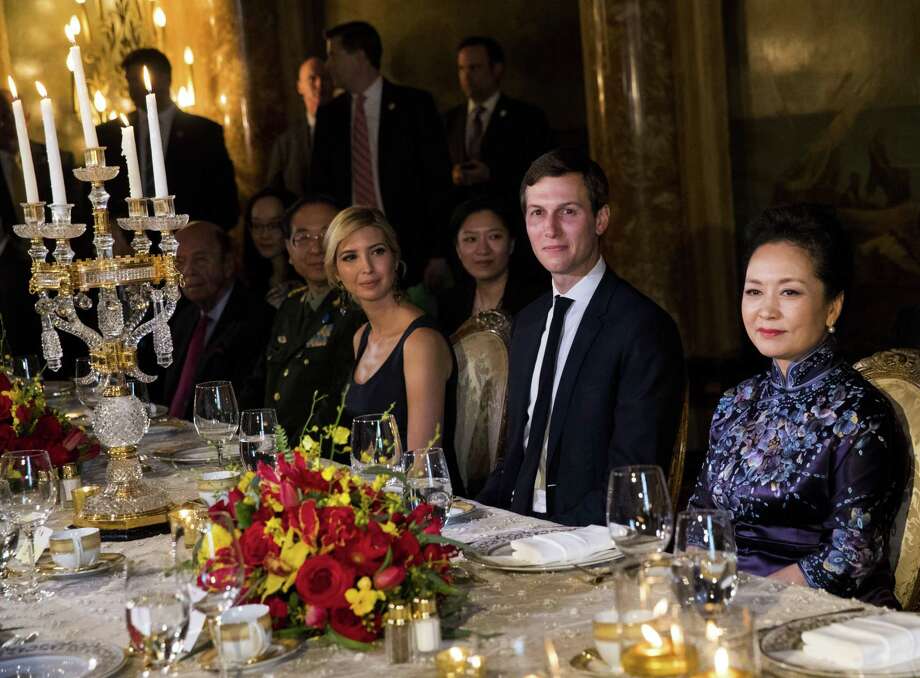 "The new status meant the Kushners' calls were more readily answered—but they came with additional scrutiny, not only of the Kushners but also of the investors. Since January, the company has ceased entering into business relationships with sovereign entities, Morali said. Federal investigators want to know if the Fifth Avenue building's finances came up in a post-election meeting Kushner had with the head of Russia's state-controlled development bank."
Link to report: Kushners' China Deal Flop Was Part of Much Bigger Hunt for Cash