Can you believe another Democrat #37 has flipped a republican US Congressional seat in a state where President Donald Trump had won by a mere 49 points in 2016. But wait until you learn that Linda Belcher won this District 49 in Kentucky in a "Special Election" held on February 20, 2018 by a 45 point margin (68-32).
If this result doesn't send a very clear message that the American voting public is extremely dissatisfied with the republicans in the US Congress, it is only because they have gone deaf.
Here is the rest of the story…
On February 20, 2018, Matthew Yglesias of VOX penned the following report, "Democrats just flipped a Kentucky state legislature seat in a district Trump won by 49 points"
Excerpts:
"Democrat Linda Belcher was just pronounced the winner of the special election in  Kentucky's House District 49, a seat that Donald Trump carried by a 72-23 margin in 2016."
"Her 68-32 victory represents a ridiculous 45-point improvement on Hillary Clinton's performance. In fuller context, it's a little less ridiculous than that. Belcher had previously represented this district in the state legislature, lost a very narrow 50.4-49.6 race in 2016; then the man who defeated her, Dan Johnson, killed himself while under a cloud of sexual assault allegations. The GOP nominated Johnson's widow and Belcher reclaimed her old seat."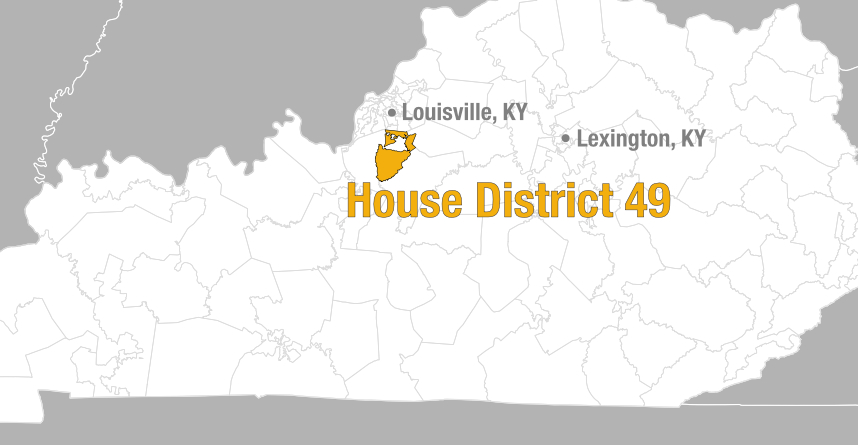 "Still, Belcher improved by 18 points on her own margin from just 15 months ago — a very clear sign of Democrats' down-ballot recovery in the Trump era."Democrats are cleaning up in special elections."
"According to an extremely useful comprehensive spreadsheet compiled by Daily Kos, across 70 special elections in 2017, Democrats ran 10 points ahead of Clinton and 7 points ahead of Obama's 2012 results. Those numbers have accelerated into 2018. Across 14 races, Democrats are running 28 points ahead of Clinton and 14 points ahead of Barack Obama."
"Historically speaking, special election results usually are somewhat predictive of midterm general election outcomes, though I don't think anyone believes it's realistic for Democrats to obtain a nationwide 45-point swing relative to Clinton's numbers."
"Meanwhile, the special elections are already having real-world impact."
Wisconsin Gov. Scott Walker has decided to leave a number of formerly GOP-held seats vacant rather than schedule special elections his party might lose, national Republicans are pushing the panic button on an upcoming special House election in Pennsylvania, and GOP leadership is letting scandal-plagued Rep. Blake Farenthold stick around in his seat rather than risk a special election.
As per a 2/20/18 local paper, Midland Daily News published AP report by Adam Beam, "The wife of a former Kentucky Republican lawmaker who killed himself last year after facing sexual assault allegations has lost her attempt to fill the remainder of her husband's term in a special election that ended up being a referendum of sorts on the #metoo movement."
"Rebecca Johnson denied the allegations against Dan Johnson, claiming he was a victim of "an assault from the left." But the allegations were backed up by an on-the-record interview from the victim, plus pages of police documents that were published by the Kentucky Center for Investigative Reporting after months of reporting."
"Votes on Tuesday in this rural Kentucky House district just south of Louisville voted overwhelmingly to replace Johnson with Linda Belcher, a retired teacher and former Democratic state lawmaker who lost to Dan Johnson by less than 200 votes in 2016."
 "Carol Schneider, 65, called Rebecca Johnson "a die hard, stand by your man kind of woman." But she voted for Belcher, she said, because Johnson was "hanging on to a bunch of lies and now that he's dead he's like this martyr."
"James Carmony, 47, said he wasn't sure he believed the sexual assault allegations and said he ultimately voted for Johnson because she is a Republican and he believed she would support the state's GOP governor. "
"Tuesday's election (2/20/18) was also one of the first signs in 2018 that Democrats have momentum heading into the pivotal midterm elections two years into Donald Trump's presidency."
 "The Democratic Legislative Campaign Committee said it's at least the 35th contested seat Democrats have taken from Republicans since Trump was inaugurated. And it may have come in the reddest district to date. Trump won Kentucky's 49th House district in 2016 with more than 72 percent of the vote. On Tuesday, the Democratic candidate won with more than 68 percent of the vote."
"The results here show that if we can win in this district, we can win anywhere," said Ben Self, chairman of the Kentucky Democratic Party. "I think this shows the entire House, the Kentucky House, is in play."
At her campaign headquarters in downtown Shepherdsville, Belcher said she won the election "fair and square." It is the third time voters have elected Belcher, who was first elected in 2008 when she replaced her husband on the ballot after he was killed in a car wreck.
Belcher said it was "hard to say" if sexual assault allegations against Dan Johnson and his death played a part in the election, adding: "I have tried to stay very positive and away from that whole situation."
Belcher told a reporter Bullitt County "has spoken."
"It wants honesty and integrity and a very visible person as their state representative," she said.