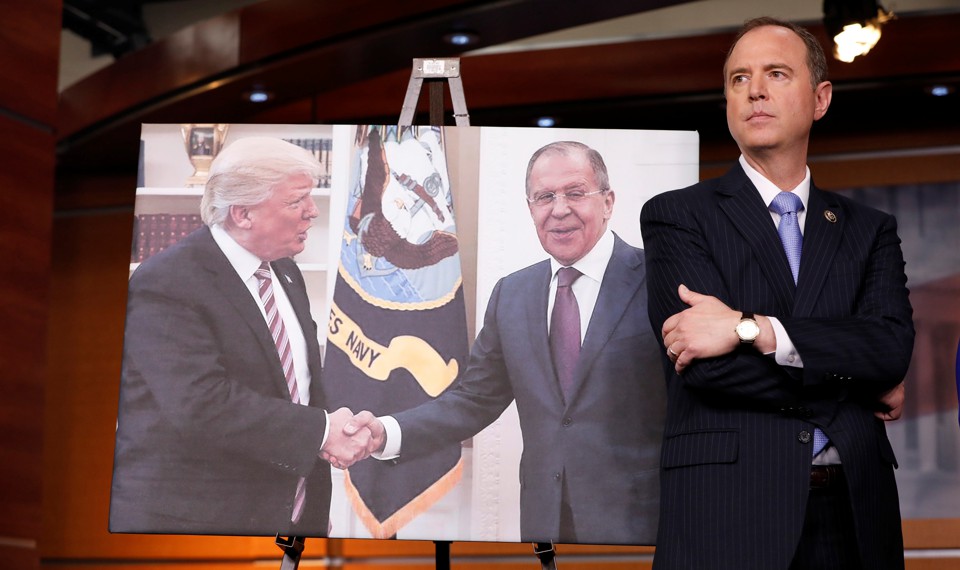 Finally, on February 24, 2018 the democrats led by the US House Intelligence Committee's democratic leader, Rep. Adam Schiff was able to release his rebuttal memo,only 3 weeks after the republican chair Rep. Devin Nunes released his memo despite the FBI indicating that it was full of omissions and formally requested that this action not be taken.
The Skinny
In his memo, Rep. Schiff refers to quotes regarding a lengthy passage from the actual application the FBI sent to the FISA court requesting permission to conduct surveillance on Carter Page, a former adviser hired by the Trump campaign. In the key line, the application explicitly notes that "the FBI details" that the republicans' bogeyman Christopher Steele had been hired to find "opposition research that could be used to discredit Candidate #1's [Trump's] campaign."
That line alone disputes the Nunes Memo assertions that the FISA court had not been fully informed as to the possible bias regarding the former MI6  Christopher Steele' and his dossier. The FBI clearly states in the FISA application the fact that Mr. Steele was hired to find dirt on Trump. Thus the core claim in the Nunes memo is totally proven to be false.
But wait for the republicans' response to Rep. Adam Schiff's rebuttal. They are now claiming in their document that this crucial information was only found in a footnote.
Here's the rest of the story…
On February 24, 2018, Chris Mergerian and Joseph Tanfani of the LA Times penned the following report, "House panel releases Democratic memo that counters Republican critique of surveillance during the 2016 campaign"
Excerpts:
"The House Intelligence Committee on Saturday released a Democratic memo countering a harsh Republican critique of the FBI and Justice Department, escalating the partisan battle over government surveillance of a former Trump campaign advisor that began three weeks before the 2016 election."
"The top Democrat on the committee, Rep. Adam Schiff of Burbank, has said the 10-page rebuttal was needed to correct the "many distortions and inaccuracies" in a four-page Republican memo released on Feb. 2."
"President Trump quickly agreed to declassify the Republican memo, but he initially blocked the Democratic version by saying its contents were too sensitive. Democrats negotiated with law enforcement officials to redact some details, eventually securing its release weeks after the Republican document had roiled politics and dominated headlines."
 "
The Democratic memo says the FBI and Justice Department acted properly when they sought a secret warrant to eavesdrop on Carter Page, an energy consultant whose contacts with Russian authorities had drawn FBI scrutiny for years."