Why would the republican President Donald Trump's former fired Chief Strategist have in mind by rushing off to Italy in the middle of their snow storm?
Whenever Italians mention the US President Donald Trump, I simply take time to remind them that this period in time is similar to their experience with their past leader, Silvio Berlusconi.
But he's back…Italians are set to go to the voting polling locations on March 4, 2018 which is the next big test for a rising populist agenda being promoted throughout Europe. So now, the former Italian billionaire mogul Prime Minister Silvio Berlusconi, who was considered a relic of the past, has placed himself at 81 years of age, again in the spot light which he dearly loves. He can be now called, Italy's "comeback kid." His center-right coalition headed by Matteo Salvini, head of the far-right Northern League is leading in recent polls with 36 per cent of the vote, with the anti-establishment Five Star Movement led by former Prime Minister Matteo Renzi and a centre-left coalition led by current Prime Minister Paolo Gentiloni, where each are earning about 28 per cent of the votes.
They are running to replace the incumbent Paolo Gentiloni who has served as Prime Minister from December 12, 2016.
Italian Northern League leader Matteo Salvini/ REUTERS/Tony GentileEven though, Mr. Berlusconi is banned from being in public office at Palazzo Chigi, the seat of the Italian government, if his Forza Italia (Make Italy Strong) party wins the election on March 4, as its party leader, he can call the shots from a distance.
Even if Mr. Berlusconi's center-right party fails to win the most votes, it is probable that its members will be courted by others to form a grand coalition which means the Cavaliere (Mr. Berlusconi will be back in the ball game of Italian politics.
Mr. Berlusconi has some additional tricks up his sleeve. See: Do-little Italian's big career – POLITICO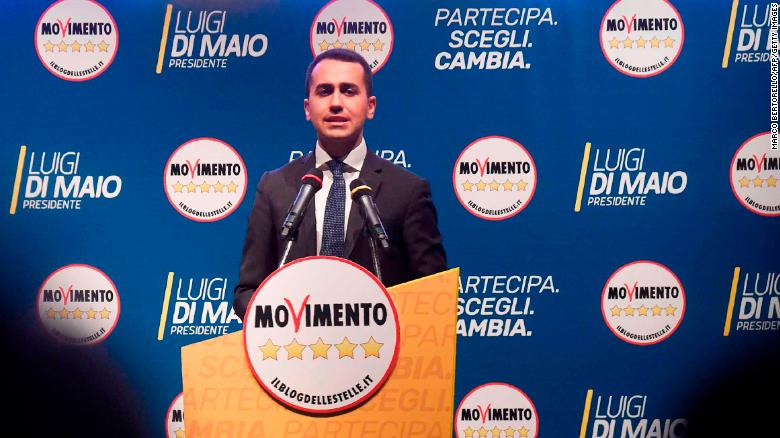 As per a 2/28/18 CNN report by Lauren Said-Moorhouse, "Italian elections are always complicated affairs, but Sunday's vote (3/4/18) could take complicated to a new level."
"Anti-establishment parties are thriving as Italians have become frustrated over 
unprecedented migration
and 
continuing economic woes
. Combine this with a new, untested electoral system and a high number of undecided voters, and observers say the outcome is highly unpredictable."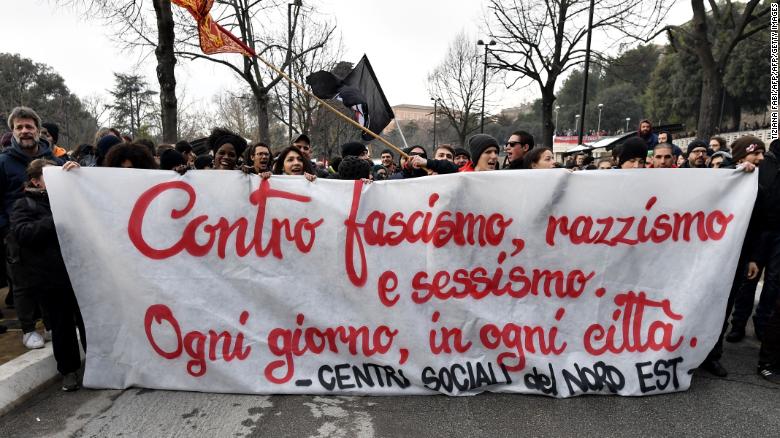 "Italians head to the polls on Sunday in a vote that will be closely watched by European leaders fearful of any instability in the eurozone's 
third-largest economy.
"
"The populist, anti-European Union 
Five Star Movement (M5S)
 is likely to emerge as the single largest party, according to recent polls, but a coalition of center-right parties cobbled together by former prime minister 
Silvio Berlusconi c
ould emerge with more seats in parliament."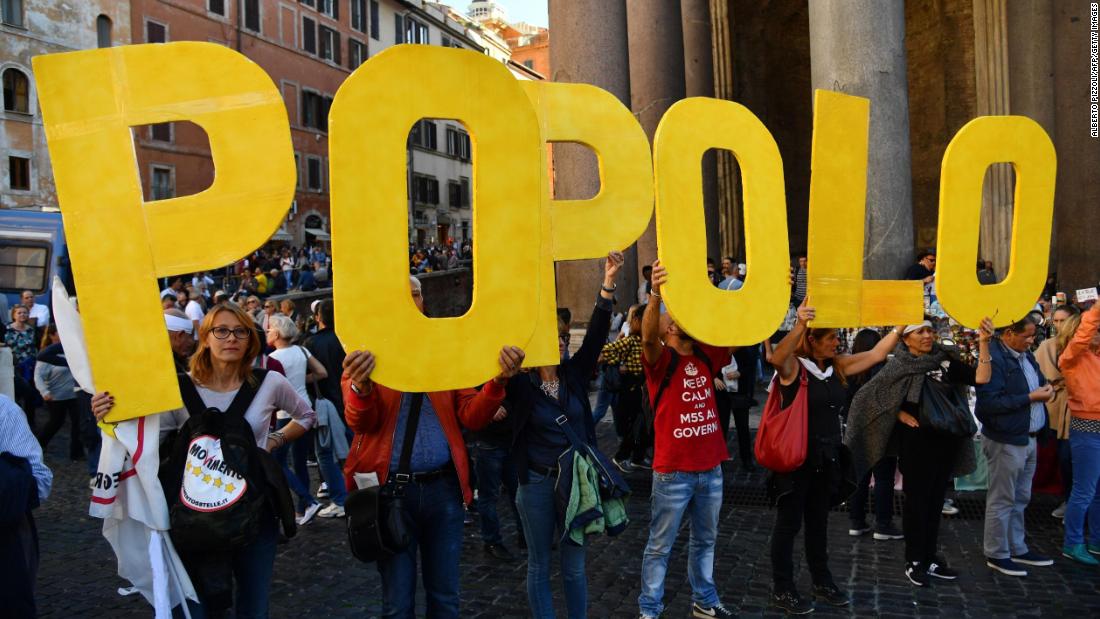 "All these options, however, are unlikely to get enough seats to form a viable governmental coalition," Chiocchetti concludes."
"The most likely outcome is that no coherent parliamentary majority will exist after March 4. In this case, it is likely that the Gentiloni government will continue to sit in a provisional capacity while parties enter long discussions on whether (to build) an 'all-party' technical government limited to a set of specific reforms or call new general elections."
 Here is the rest of the story…
On March 1, 2018, Paul Dallison of Politico penned the following report,'Intrigued' Steve Bannon heads to Rome for Italian vote'
Excerpts:
"Steve Bannon, formerly Donald Trump's chief strategist, will head to Rome on Thursday because he is reportedly "intrigued" by the Italian election."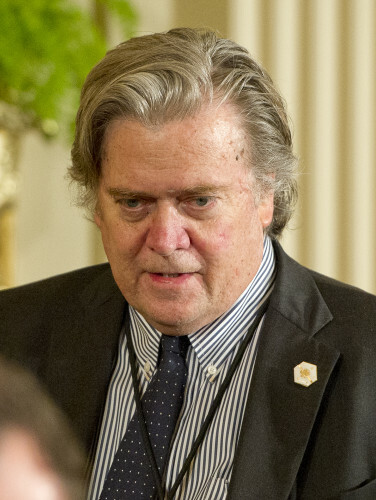 "Bannon, former boss of Breitbart News, also hinted that he supports Matteo Salvini, head of the far-right Northern League, according to Italy's La Stampa, although no meeting between the two men is planned. Bannon said he is heading to Rome because he is "intrigued" by the election and believes it has important implications for Europe and could open the way for new populist movements, the paper reported."
The trip was confirmed to the 
Guardian
 by a senior lawmaker with the Northern League as well as a personal friend of Bannon's based in Rome.
Bannon stepped down as executive chairman of Breitbart News in January shortly after Trump suggested his former top adviser had "lost his mind" by making critical comments about members of the Trump family in Michael Wolff's book "Fire and Fury."
Bannon, a former investment banker and film producer who became executive chairman of Breitbart after its founder's death in 2012, joined the Trump campaign in August 2016 as chief executive. He was fired in August 2017 by new chief of staff John Kelly.
Salvini's Northern League is part of a coalition that includes Silvio Berlusconi's Forza Italia and which is predicted to be the largest political force in the Italian parliament after Sunday's election (3/4/18).